Volkswagen is a popular German brand that has been in the news plenty of the past few years because of emissions scandals. Still, you might wonder, are Volkswagens good cars, and are they reliable?
Volkswagens are good cars when it comes to technology, safety and cost of ownership. However, there are times when a specially-trained mechanic is needed for service or maintenance, which can drastically increase how much you spend on these models.
In this guide, I cover how reliable the Volkswagen lineup is. I will also show you some of the top models to choose, and a couple to avoid.
Are Volkswagens Good Cars?
1. Safety
Many of the Volkswagen models have earned superior ratings in crash tests. You can find many with five-star ratings from the NHTSA and several others that have earned the top designations from the IIHS.
However, in some recent models, there has been one minor issue that has kept the cars from getting the top honors. The safety organizations have felt that the newer headlights aren't offering enough visibility on the side of the road.
2. Engine
There's a Volkswagen engine for any need. You can find older diesel models and electric engines as well.
With proper maintenance, you can expect to push your Volkswagen well beyond the 100,000-mile mark, especially if you have the 1.8L. It's a compact choice, but tends to put out more power than 2.5L engines. It also saves you money on fuel. With newer Volkswagens, it's a much wider choice of different engines to choose from though.
Generally, the Volkswagen diesel engines are a more reliable choice than the gasoline engines. The 1.4 TFSI and TSI gasoline engine suffered from many issues, including melted pistons, failing timing chain, and other serious issues.
3. Rust and Body
Volkswagen is proud to offer 12 years of rust protection, mainly because the majority of the vehicles don't corrode. The majority of the lineup will never see rust.
There are still some sensitive areas to watch closely. If rust was going to occur, it would happen at the front corners of the roof, behind the license plate or at the rear bumper fender junction.
4. Features and Technology
Volkswagen has joined with the other German automakers to provide the latest tech features. In the newest lineup, you will see that many of the most advanced technologies are included as standard equipment.
Additionally, the older models come with some technology found on today's lineup. You can save money on a used VW without sacrificing the features you want.
5. Performance
Volkswagen provides a variety of performance options to fit any need. If you are looking for a fuel-efficient sedan that provides plenty of power, you can find it in the VW lineup.
Additionally, there are fun sports cars, hatchbacks and SUVs for any lifestyle. What's most interesting is the latest hybrid and electric lineup that's geared toward helping the world go green.
6. Affordability
The Volkswagen brand isn't the cheapest in the bunch. If you compare it to other vehicles of the same size, you will often pay more.
While it's not going to be priced as a luxury model would, you can expect to pay for that German engineering. With that said, there are some budget-friendly models to consider if money is tight.
7. Cost of Ownership
Volkswagen cars tend to have a reasonable cost of ownership. The biggest part of ownership is the price paid for the vehicle.
Beyond that, you should save a decent amount on fuel and have minimal depreciation. In general, the VW lineup offers a decent investment over time.
8. Repair & Maintenance Costs
The Volkswagen brand provides average repair and maintenance costs. The annual repair cost might be average among the top brands.
It also needs to be serviced and repaired at regular intervals. However, the severity of the problems tends to be lower than most other brands.
READ MORE: 20 Most & Least Expensive Cars to Maintain
Volkswagen History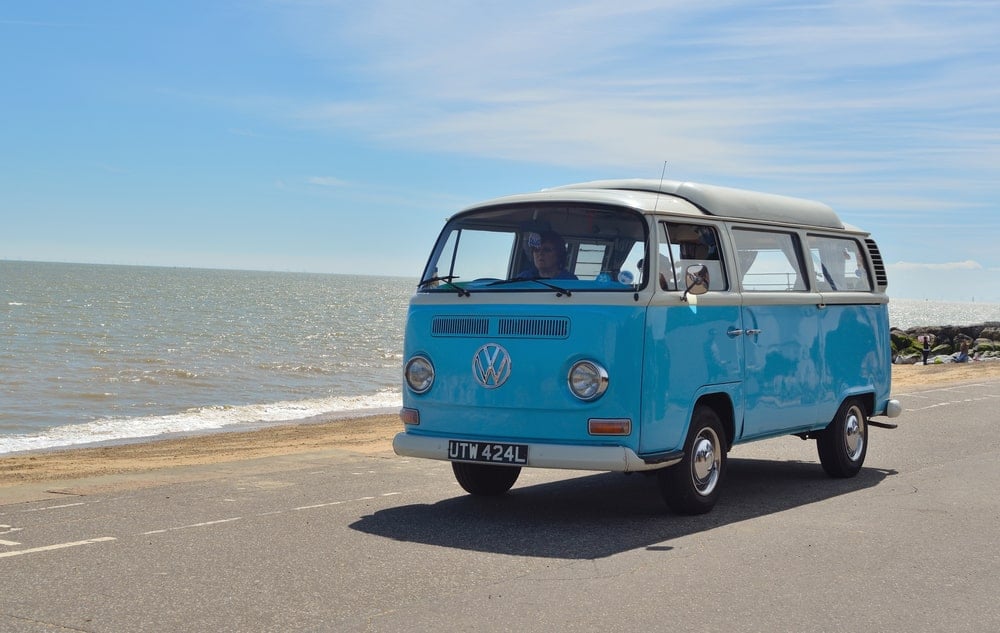 The Deutsche Arbeitsfront, a Nazi trade union organization, established Volkswagen in 1937 to create a car for the people. Hitler wanted the car to carry two adults along with three children, be affordable, and have an air-cooled rear engine.
The first car was designed by Ferdinand Porsche. There was also a factory built in KdF-Stadt, which is now known as Wolfsburg.
By 1939, Volkswagen was needed to supply vehicles to the military. The company used over 15,000 slave laborers from the concentration camps to produce the vehicles. However, in 1945, the factory was bombed and the region was taken over by Americans, who handed control to the British. It was then turned into a maintenance depot.
In 1945, the factory was used by the British Army to create 20,000 vehicles. It was also offered to automakers across the world, even to Henry Ford, for free. However, no one wanted the factory. Volkswagen was left there to wither away alone.
With that said, it didn't take long for the company to regain stamina. By 1955, the Beetle had reached one million sales. Volkswagen also purchased the Auto Union in 1964, which included Audi. This purchase allowed VW to gain huge technological advancements, including water-cooled motors and front-wheel drive.
VW started working hard to collect other brands. In fact, the Auto Group acquired Bugatti, Lamborghini and Bentley by the turn of the millennium. What's most interesting is the relationship that continued between VW and Porsche. In 2005, Porsche took its shares in VW from what was 5% until it reached 20%. Eventually, that stake raised to nearly 31% before Porsche tried to take VW over, but conflict broke out between the two. In 2012, VW actually purchased Porsche.
Then, the huge emissions scandal hit the company in 2015. The automaker was found using defeat devices to alter the emissions during testing. In total, the company has paid out more than $20 billion in fines so far.
RELATED: What Brands Does Volkswagen Own?
Are Volkswagens Reliable?
Volkswagen vehicles are regularly found on lists of the most reliable cars. However, Consumer Reports has placed Volkswagen in 24th place, which is far from the top, but not at the bottom, either. The company is also in the bottom half of the J.D. Power Vehicle Dependability Study.
What's most important is to research the model itself. Some VW vehicles exceed expectations, while others are leaving customers wondering what went wrong.
What are the Common Volkswagen Problems?
1. Oil Leaks
Volkswagen vehicles can suffer from oil leaks, especially if they haven't been maintained. Oil will leak from weak components that have been broken down from sludge and debris.
You might see a leak coming from the camshaft seals, valve cover gaskets or crankshaft seals. It could also come from the O-ring or cam chain tensioner gasket.
2. Coolant Leaks
Coolant could start to leak from the water pump. It can also leak from the internal bearing or seals as the parts become weak.
If you see steam coming from the engine, the leak could be starting at the coolant flange. If you find the coolant coming from below the vehicle, your problem could be the radiator.
The water pumps on Volkswagen are often driven by the timing belt, so in case the water pump starts leaking, you may need to replace the timing belt as well, which can be costly.
3. Exhaust Smoke
When smoke is coming from the exhaust, it can often point to a coolant leak. You might be dealing with a faulty head gasket, which can be a costly repair.
There's also the possibility of a cracked engine block or warped cylinder head. When this occurs, you can also smell oil burning while you drive.
4. Emission Issues
Newer Volkswagen engines have suffered from some problems resulting in check engine lights. This is mainly due to the push of low fuel consumption together with low emissions. Things such as throttle bodies, EGR coolers, and EGR valves are known for getting damaged and can be quite expensive to repair.
Most Reliable Volkswagen Models
Here's a list of some common good Volkswagen models. Be careful to choose a good engine for your car, though. Carefully read through consumer ratings before you make your decision.
2011 Volkswagen Jetta
The Jetta has always been known as a reliable car, but the 2011 model year brought forth a complete redesign. This smaller car gets great fuel economy and provides plenty of power.
It's also quite comfortable, whether you are sitting in the front or rear seats. With good safety scores, you can travel with peace of mind.
2016 Volkswagen Tiguan
The Tiguan shares the same platform as the Audi Q3, but for a much lower price. This SUV is sporty, practical and efficient – all wrapped in one.
With standard leatherette seating and heated front seats, you can live in the lap of luxury for less. Plus, it's rated as one of the most reliable, so you have far less to worry about.
2018 Volkswagen Passat
In 2018, the turbocharged four-cylinder became the base engine, providing tons of reliable power. There's also a GT model available with this lineup.
The Passat provides more interior room than the Jetta. It also comes with a larger cargo hold, designed for more capability.
Least Reliable Volkswagen Models
2019 Volkswagen Jetta
While the Jetta has been a popular car across most years, 2019 seems to have failed completely. Consumer Reports gave it a reliability rating of 1 out of 5, causing it to be the worst small car on the list.
This model suffers from a grinding transmission, but dealerships will say it is normal. It also seems to have faulty body parts that cause drivers to worry about structural integrity.
2018 Volkswagen Atlas
The Atlas hasn't received good ratings since it was released in 2017, but this particular model is rated the worst. Consumer Reports issued a reliability rating of 1 out of 5.
This SUV suffers from faulty fuel injectors and excessive engine noise. It's unlikely that the engine is going to hold up across the long haul.
Is Volkswagen A Good Car To Buy Used?
Overall, Volkswagen does well in reliability ratings and continues to include some of the latest technologies. Still, you want to be very careful what model you choose, as some aren't nearly as reliable as they should be. With a little due diligence, you can find a Volkswagen that will continue running many years into the future.