At one time, the Lincoln brand was the leader in the luxury market. That was until many other automakers hit the scene. Now, Lincoln has faded out of the spotlight, but consumers are still anxious to hear if the brand is decent. Are Lincolns good cars and are they reliable?
Lincoln cars and SUVs excel in the high-tech feature aspect and regularly get good safety scores. However, because the brand shares many parts with Ford, it's natural that the cars wouldn't be as reliable as some other luxury automakers' lineups are. 
In this guide, we go in-depth into the Lincoln brand so you know what to expect. We also break down the top complaints and discuss some of the models you might want to consider.
Are Lincolns Good Cars?
1. Safety
You will often find Lincoln vehicles earning top honors from organizations such as the NHTSA and IIHS. The structural integrity of the vehicles is solid, ensuring complete safety on the road ahead.
Plus, the newer models come jam-packed with the latest advanced safety features for even more peace of mind. With the Ford MyKey system included, you can also set driving parameters for your teenager.
2. Engine
Over the years, customers have faced an array of engine problems. From stalling to poor performance, there have been some downsides to owning a Lincoln.
However, not all of the engines are disappointing. If you do your research, you can find reliable options among the others.
3. Rust and Body
For most years, Lincoln cars haven't been known for rusting. However, it seems that some of the 2011-2016 Lincoln models suffered from premature corrosion.
It's unclear whether the rust occurred because of a lack of undercoating or the company changed how they did it. On the bright side, it's not difficult to find the supplies needed to perform bodywork on a Lincoln.
4. Features and Technology
When it comes to being top of the game with features, Lincoln has this area down. The company regularly releases new features and technology in this lineup before Ford.
Plus, many of the luxury features are considered standard once you get into the Lincoln lineup, as well as a luxury interior. With complete comfort and connectivity, it's no one wonder customers continue to choose this brand.
5. Performance
Lincoln doesn't boast about being a performance-driven brand. The company's focus is more on comfort and prestige.
For that reason, you aren't going to find a multitude of high-powered engines that blow your mind. Instead, you will enjoy a refined, quiet drive with an engine that gets the job done.
6. Affordability
In the general scheme of car ownership, the Lincoln lineup isn't considered affordable. The models will cost more than the comparable Ford brand.
However, when looking at other luxury brands, it's clear that Lincoln's prices are generally better. You can spend less than many of the other top automakers and still get a well-appointed vehicle.
7. Cost of Ownership
The Lincoln lineup holds its value well, better than most Ford vehicles. Additionally, many of them are quite fuel-efficient, allowing you to save money at the pump.
Where the Lincoln brand will cost more is in insurance premiums. Because it's a luxury car with a higher price tag, you can expect to spend more on your monthly insurance bill.
8. Repair & Maintenance Costs
RepairPal lists the Lincoln brand with average reliability, labeling it 24th out of 32 spots. The average repair cost is much higher than the average.
Additionally, the severity of issues is often higher than in other brands. The good part is that the frequency of visits tends to be about the same.
RELATED: 20 Most & Least Expensive Cars to Maintain
Are Lincolns Reliable?
According to J.D. Power, the Lincoln car brand sits just above the industry average reliability rating. While it tends to perform better than Acura, BMW, Audi, Buick and Mercedes-Benz, it doesn't get as good of rankings compared to Lexus, Porsche or Cadillac.
On top of that, the Lincoln MKZ earned superior ratings in the Compact Premium Car segment. The Lincoln MKC has also earned a spot in the Compact Premium SUV category. However, there are definitely some flaws when it comes to reliability for some Lincoln car models which can lead to high repair costs.
Lincoln History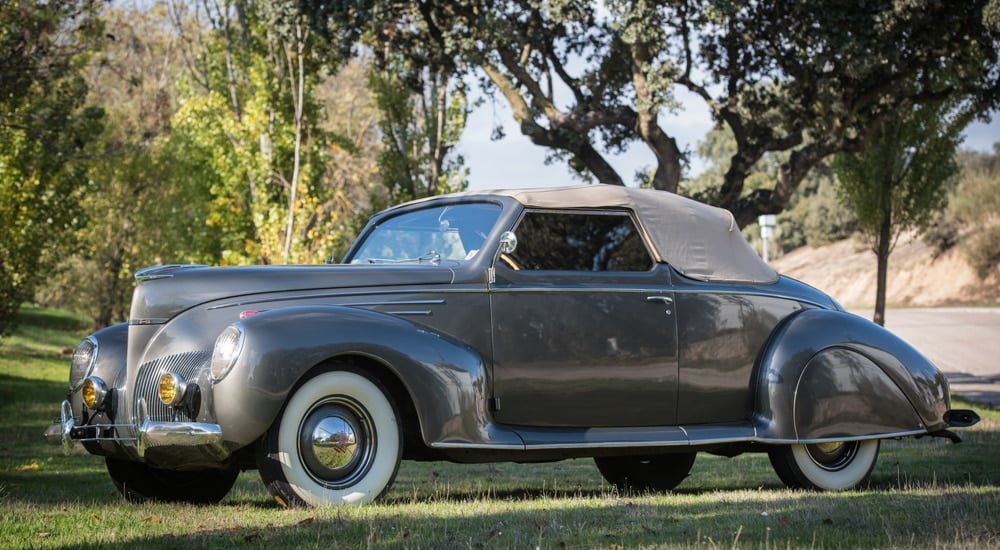 Henry Leland founded Cadillac in 1902 and continued managing it after it was acquired by GM in 1908. In 1917, Leland and his son, Wilfred, resigned from working with Cadillac to create the Lincoln Motor Company, named after the first president Leland was able to vote for.
After World War I, the Lelands decided to make a luxury motorcar, giving birth to the first model in 1920. Only a year later, the company found itself in financial trouble, prompting the purchase of the automaker by Ford Motor Company in 1922.
Edsel Ford, Henry's son, became the president of the company. He worked with Lincoln for the remainder of his life and can be credited with many of the company's achievements. By the mid-20s, Lincoln was recognized as one of the best motorcars.
Even though the luxury segment began disappearing in the 1930s, Lincoln was able to keep a foot in the door. To counteract this challenge, Edsel Ford introduced the Lincoln-Zephyr Coupe-sedan in 1935, which was a mid-priced model. It was an instant success.
In 1939, The Lincoln Continental was released, but only as a one-off for Edsel. However, it soon became such a success that it was known as the flagship vehicle.
During the 1950s, Lincoln underwent a radical redesign, trying to keep up with the stylish looks of the Cadillac brand. In these years, Lincoln released many of the top models that are still known to be the best, such as the Capri, Mark II Series, Cosmopolitan, Lincoln Sport, the Premiere and the Custom.
For years, Lincoln continued to dominate its market with its luxury vehicles. Then, in 1981, the Lincoln Town Car was released as the largest ever made by an American manufacturer. The car measured almost 18 feet long. At the turn of the century, Lincoln also released the LS, followed closely behind by the Navigator, LT, MKZ and more.
Today, the Lincoln lineup has a little something for everyone, with a strong focus on producing high-quality SUVs and crossovers at a reasonable cost for an American luxury brand.
RELATED: Are Cadillacs Good Cars? Are They Reliable?
What are the Common Lincoln Problems?
1. Electrical Malfunctions
Considering Lincolns are meant to be filled with the top features, it's interesting how electrical glitches tend to run rampant. Many people complain about flickering screens and bright displays that won't dim at night.
You might even deal with a blank display, which is not fun when on a longer trip. Interestingly enough, the same complaints occur with many Ford vehicles.
2. Faulty Transmissions
The Lincoln Nautilus seems to be the one that has suffered the most from transmission problems. Additionally, the previous MKX has many of the same issues.
Customers have noticed weird transmission behavior, such as erratic shifting and loud noises. It can also shift itself into Neutral without warning.
3. Brake Recalls
While the brakes haven't been as defective as the electrical system, there have been some notable recalls. With defective brakes, occupants are put at a lot of risk.
The biggest brake issues occurred with the 2020 Lincoln Aviator. In some cases, the driver would press the brake pedal but get no response.
Most Reliable Lincoln Models
The Navigator is by far one of the most recognized in the Lincoln brand. With its effortless acceleration and superior towing capacity, this Lincoln has a lot to offer.
It includes a 450-horsepower twin-turbocharged V6 engine that gets your attention. Plus, it's filled with some of the best amenities, including a head-up display.
2019 Lincoln MKZ
This vehicle offers an appealing style that always turns heads. Plus, this particular model offers a variety of powertrain options designed for complete customization.
There is a 245-horsepower 2.0-liter turbo-four, but you can also find the 350-horsepower or 400-horsepower variant of the 3.0-liter V6 engine. Plus, there are some exceptional features included, such as an eight-inch display and retractable glass roof.
2016 Lincoln MKS
This luxury model was based on the Ford Taurus, but it has a lot to offer. With the long wheelbase design, there's plenty of room for occupants to sit comfortably in the back seat.
The trunk is also spacious, allowing for room to hold all your luggage. You can also choose from two engine options, either the 340-horsepower V6 with front-wheel drive or the EcoBoost turbo V6 with all-wheel drive.
Least Reliable Lincoln Models
2020 Lincoln Aviator
This Aviator is definitely one of the worst. Not only did it suffer from those horrific brake issues, but it has been ranked as the worst Lincoln SUV of all time.
Other issues include trouble with body integrity. It also suffers from drive issues, electronic malfunctions and difficulty with climate control.
2007 Lincoln MKX
Even though this model shares a platform with Mazda, it's terrible to drive and extremely heavy. Aside from that, no one appreciates the style.
Inside the cabin, the materials appeared cheap, which isn't common with luxury cars. If that wasn't bad enough, Lincoln priced this model far too high.
RELATED: Are Mazdas Good Cars? Are they Reliable?
Is Lincoln A Good Car To Buy Used?
Overall, the Lincoln brand has a lot of good used cars to enjoy. You can get a luxury car without spending a premium price.
However, you must be careful what model you buy. You don't want to end up with one of the lemons riddled with mechanical trouble.