When it comes to finding a good car, there are many factors to consider. One of the most important is reliability – you don't want to have to worry about your car breaking down all the time. So, are Mazdas good cars? And are they reliable cars?
Mazda cars are considered good and reliable, with good safety ratings and a lower cost of ownership. There's also a variety of options for every lifestyle. However, the upfront cost of a Mazda can be slightly higher than the competition.
In this guide, we examine how reliable Mazdas are. We also determine which models are the best options, along with a couple you should avoid.
Are Mazdas Good Cars?
1. Safety
Nearly the entire Mazda lineup has been awarded top honors from the IIHS. These cars are solidly built and ensure that your family remains safe.
Plus, the features include some of the top technologies without paying extra for the equipment. You can outfit a Mazda for a reasonable price with the equipment that would cost extra in other brands.
2. Engine
While several publications will tell you that some Mazda engines can be troublesome, that seems to be a rare occurrence. In general, a well-maintained Mazda can last more than 200,000 miles. Overall, very few Mazda models have dealt with any level of severe engine issues.
Additionally, there are some fun Mazda engines on the market. Whether you are looking for a fuel-efficient motor or something with a little more power, there's a model for you in the lineup.
3. Rust and Body
Overall, the Mazda body is well-protected and looks great years later. However, not all of the models have been immune to trouble.
In fact, a few years ago, the Mazda3 suffered from premature rusting. It was caused by the corrosion inhibitor being applied improperly. Older Mazdas were also well known for their rust problems.
4. Features and Technology
Mazda isn't a brand that's the first to release technology, nor is it the last. For that reason, you will find a good amount of technology included with every model.
If you are looking for options that are higher-end, you will have to pay more. However, it's easy to customize a Mazda with just about every feature you can imagine.
5. Performance
The Mazda lineup is a lot of fun to drive. First of all, the sports cars are world-renowned for speed and handling. They also look good and turn heads everywhere they travel.
However, even with the sedans and SUVs, drivers are in for a real treat. Every model tends to take corners well and provides a hint of adventure.
6. Affordability
Depending on which model you are choosing, you might spend slightly more than the competition. However, the opposite can be true when compared to a few of the brands, such as Honda or Toyota.
In these cases, you can drive a comparable Mazda away for less. The only difference is that the Mazda doesn't retain its value quite as good as those models.
7. Cost of Ownership
Your upfront costs can be slightly higher or lower, depending on what brand you are comparing it with. However, the cost of ownership isn't too bad.
Most Mazda cars are quite fuel-efficient and the exceptional safety ratings help to lower car insurance premiums. The only major expense that could hurt you down the road is the cost of parts, which are a little pricey.
8. Repair & Maintenance Costs
According to RepairPal, Mazda is considered more reliable than most brands. The annual repair and maintenance cost is far lower than the majority of other automakers.
Additionally, Mazdas tend to visit the shop about the same amount as other vehicles. However, the severity of problems is lower overall.
RELATED: 20 Most & Least Expensive Cars to Maintain
Are Mazdas Reliable?
Mazda was ranked as the most reliable car brand in the Consumer Reports rankings in 2020 – dethroning Toyota and Lexus, so according to their reliability ratings there is no doubt as to whether newer Mazda models are reliable.
However, while many enthusiasts boast about how reliable the Mazda brand is, J.D. Power seems to have a different story. The publication lists Mazda just above the industry average of other car brands, with Mitsubishi ahead of it. This doesn't change the fact that many owners are able to get 200,000+ miles out of a car.
What's interesting is that J.D. Power doesn't list any particular Mazda model as one of the best in its respective segment. You can't find the brand listed in compact cars, sedans or SUVs as one of the top options.
Mazda History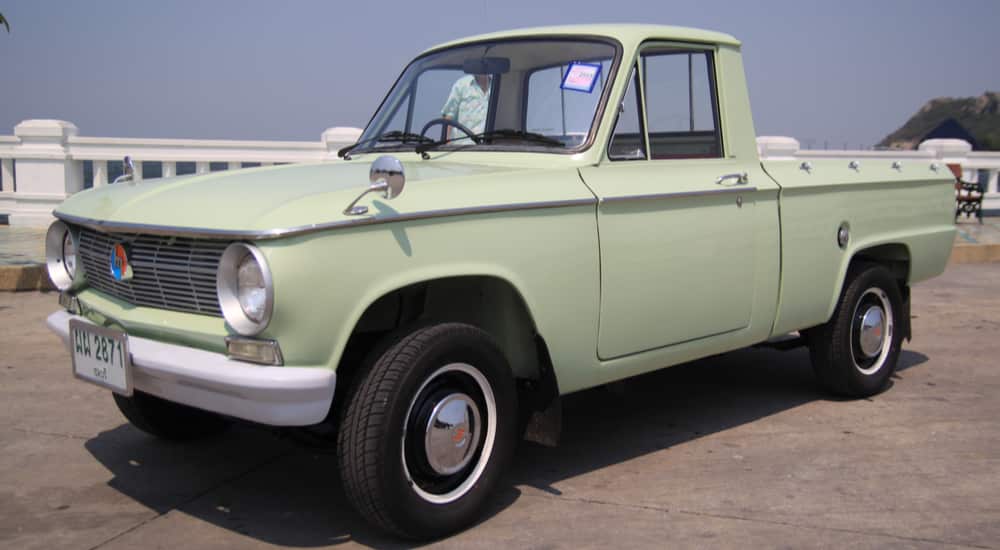 Mazda was founded in Hiroshima, Japan, in 1920, but it was known as Toyo Cork Kogyo originally. At that time, the company created machine tools and didn't make the transition to automobiles until 1931, when the three-wheeled Mazda-Go truck was manufactured.
In 1958, the automaker released its second automobile, the Romper. It was a four-wheeled truck that earned a lot of attention. Following this release, the company put forth a new vehicle every few years. By 1960, the company was exporting to the United States and Mazda Motor of America was established in 1971.
What's surprising is the company didn't change its name to Mazda until 1984, but the vehicles were already known by that name. Production in the United States started in 1987 and the MX-5 Roadster was released in 1989, making it an instant winner with enthusiasts.
Today and in recent years, the lineup is diverse, ensuring there's a model for every lifestyle.
What are the Common Mazda Problems?
1. Failed Daytime Running Lights
Some of the running lights have been known for flickering. In extreme cases, the lights will fail completely.
It appears that the sealing gaskets that are attached to the wiring connector are releasing sulfur. When this substance comes in contact with the connector, the system fails prematurely.
2. Disabled Airbags
Mazda was involved in the Takata airbag recall. However, there are airbag issues that move beyond what other manufacturers deal with.
It seems that Mazda created some sloppy welds that are making contact with various electrical components. This defect is causing the airbags to disable, leaving occupants in danger.
3. TPMS Warnings & Valve Stem Corrosion
Mazda owners are complaining about false TPMS warnings. However, not all of the tire issues are false flags.
In fact, there have been some reports that the valve stems have corroded. There are also issues with tire blowout, which is a very dangerous issue.
Most Reliable Mazda Models
2020 Mazda 6
As a mid-size sedan, the Mazda 6 offers plenty of fun but still comes at a great value. When you sit behind the wheel, it feels like you are driving a sports car.
Yet, it's filled with the features that matter to your family. The 187-horsepower four-cylinder engine is also reasonably fuel-efficient, but you could choose the optional 250-horsepower turbocharged motor.
2019 Mazda MX-5 Miata
The MX-5 Miata looks like a small, spunky car, but it offers far more than what it shows. With the lightweight design and tuned rear-wheel-drive platform, it's a lot of fun to drive.
Plus, this model includes a 191-horsepower four-cylinder engine for tons of oomph. Additionally, you can get the soft-top model if you want to feel the wind in your hair.
2020 Mazda CX-5
The CX-5 is a good-looking SUV for family travel. The high-end cabin rivals that of the top luxury automakers.
Plus, the turbocharged engine in the higher trim levels is a dream to operate. With the standard i-ACTIVSENSE package, all of the safety features you need are included without spending any more.
Least Reliable Mazda Models
2007 Mazda CX-7
The CX-7 model was created before the CX-5 and it was a disappointment. First off, it was a gas guzzler, which made it difficult for busy families to enjoy.
Additionally, the cabin is noisy, making it difficult to hear what's happening with loved ones. More importantly, the turbocharged engine wasn't smooth and it could easily create whiplash when it thrusts the occupants around.
2008 Mazda 5
While there have been a lot of complaints about various Mazda 5 models, none are more serious than those found with the 2008 lineup. This particular Mazda suffers from severe transmission problems.
Customers complain that the tranny locks up when it hits speeds exceeding 30 mph. Even in the midst of the problems, there are no warning lights coming on the dash. To fix it, dealerships have needed to install a new transmission control module. However, some people need a new transmission, which could cost $4,000.
Is Mazda A Good Car To Buy Used?
You can get a great deal on a used Mazda vehicle and many of them will continue to be reliable. With a lower cost of ownership, used Mazda models are great for anyone that needs to stick to a budget.
However, it's important that you do your research into the particular model. While the majority of Mazdas are considered exceedingly reliable, there have been a few lemons. If you want to avoid costly repair bills and tons of headaches, you need to ensure that the model you choose is one that's worth your time.