Cadillac is one of the oldest automakers in the world and is seen as a pinnacle of luxury. While the brand's image has changed over the years, there has always been a diverse lineup to choose from. But, are Cadillacs good cars and are they reliable?
In this guide, I look at the reliability of Cadillac vehicles. I will also evaluate the top problems and show you which models to choose.
Are Cadillacs Good Cars?
Cadillacs are good cars and rank among the top six automakers when rated by reliability. While the brand has struggled to keep up with the times occasionally, the past few years have been much better. However, it's still expensive to own a Cadillac.
1. Safety
Cadillacs almost always rank highly in safety ratings. Most model years have every car and SUV earning either a five-star safety rating from the NHTSA or a top designation from the IIHS.
As a luxury brand, Cadillac vehicles are often jam-packed with the latest safety equipment. You can find many of the top driver-assist technologies included as standard equipment.
2. Engine
Cadillac belongs to the GM brand of vehicles. This automaker regularly puts out reliable engines and has gained a reputation for having decent powertrains.
However, one of the most popular Cadillac engines, known as the Northstar V8, has had a lot of problems. Even though this has been a popular motor from 1993 through 2011, there have been some major issues.
3. Rust and Body
There were some Cadillac models that had issues with corrosion. Some of the most popular included the 2000-2008 Cadillac CTS, with rust occurring mainly in the undercarriage and jack mount bolts.
However, Cadillac fixed the issue with the newer models. Now, you can count on most Cadillacs to remain in good condition when properly taken care of.
4. Features and Technology
You can find a lot of sophisticated technology in the Cadillac lineup, since it is a luxury brand. However, the automaker has been slower to release some of the tech features when compared with other brands.
One of the most notable additions to today's vehicles is Super Cruise. This hands-free driving system is leaps and bounds ahead of the technology used in other vehicles.
5. Performance
Back in the day, the Cadillac brand was known as the older person's car. They were seen as a vehicle purchased for retirement, so the performance was often lackluster.
However, Cadillac has been rebranding the lineup. Now, many of the vehicles are seen as hip, with higher-performing engines found under the hood.
6. Affordability
As a luxury brand, Cadillac vehicles are not considered cheap. They are going to cost more than your average Toyota or Nissan.
However, when compared with other luxury brands, you can often find a lower starting price with Cadillac. Most models are cheaper when compared with a similar Mercedes-Benz, BMW or Audi.
7. Cost of Ownership
Most luxury cars have a higher cost of ownership than a mainstream brand. Cadillac falls into this category.
Not only will the Cadillac brand depreciate faster than others, but you spend more on insurance and taxes. Plus, the repair and maintenance costs tend to be on the higher side.
8. Repair & Maintenance Costs
According to RepairPal, you can expect to pay more for the repair and maintenance of a Cadillac vehicle. The cost itself is a little higher than average per year.
Plus, the severity of the repair visits can be on the higher side. However, the frequency of visits is just about average.
READ MORE: 20 Most & Least Expensive Cars to Maintain
Are Cadillacs Reliable?
According to J.D. Power, the Cadillac brand is considered one of the most reliable. It ranks in 6th place, just behind Buick. While Lexus and Porsche also rank higher than Cadillac, Genesis, Acura, BMW, Mercedes-Benz, Audi, and Infiniti all get worse ratings.
J.D. Power also ranks the Cadillac CT6 as one of the best midsize premium cars on the market today. Additionally, the Cadillac XT5 ranks as one of the best midsize premium SUVs.
Cadillac History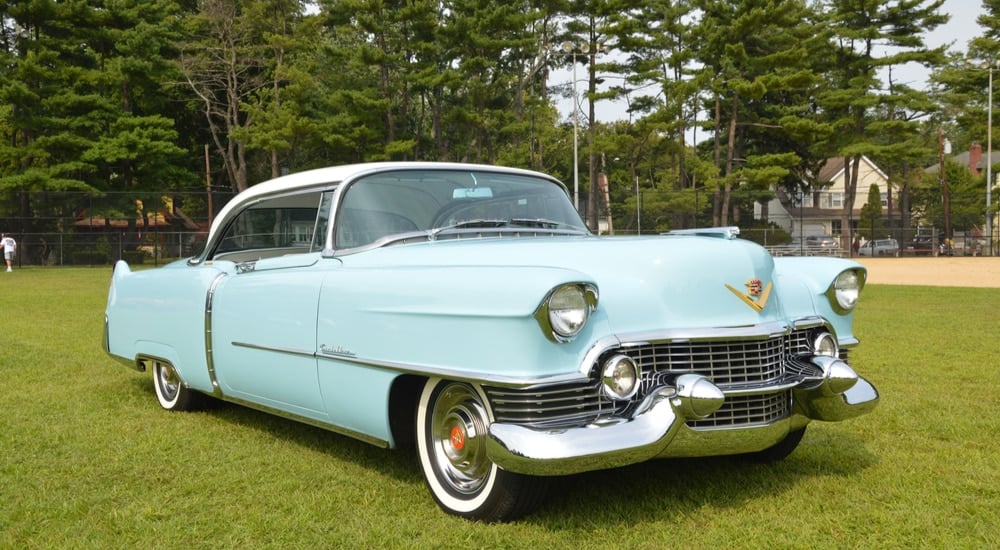 Henry Leland created Cadillac in 1902. The company was named after Antoine de la Mothe Cadillac, Detroit's founder. Cadillac was the first automaker to embrace the idea of mass-producing automobiles.
In 1910, the company became the first to provide a passenger car that contained a fully enclosed cabin. Two years later, the automaker debuted the Model Thirty, a car without a crank, making it the first with an electronic starter. This innovation allowed women to drive. It was only three years after that that Cadillac introduced the V-type eight-cylinder engine that would become a signature piece for the brand.
The 1920s were a huge decade for Cadillac. In 1926, customers had over five hundred color combinations available to them, allowing for complete customization. In 1927, Harley Earl helped design the LaSalle convertible coupe.
During The Great Depression, Cadillac created a 16-cylinder V-type engine, becoming one of the most iconic in history. It wasn't long after that a V12 version was also released, giving drivers an option between the V8 and V16.
In the 1940s, Cadillac had to suspend production to help create warplanes. Once the war ended, Cadillac used some of the same technology in the automobile lineup, including the rear spoiler design that is so popular today. Cadillac also created power steering in the 1950s, helping drivers take top spots during the 24 Hours of Le Mans.
Of course, the company developed even more of today's most-known innovations. In 1963, Cadillac released the front seatbelts as standard features in every vehicle. By 1964, Cadillac had introduced the automatic headlights and offered Comfort Control, the first thermostatically controlled ventilation system in a vehicle. It wasn't long before the company released the car stereo and electric seat warmers, too.
In the early 1970s, Cadillac released an 8.2-liter motor that pumped out 400 horsepower. It was first put in the Eldorado. It provided the highest torque capacity of any other passenger vehicle on the market. By the end of the decade, the Seville was released, creating a computerized shift with onboard microprocessors included with the digital display.
To celebrate the company's 100th anniversary, Cadillac built the mid-engine V-12 Cien concept car which was inspired by the F-22 stealth aircraft. Over the past few years, the luxury automaker has also revamped the entire lineup, hoping to appeal to a younger, more business-minded crowd. With the success of the newest models, the plan appears to be working.
What are the Common Cadillac Problems?
1. Defective Northstar Engines
One of the biggest complaints with the Cadillac brand comes from the Northstar engines. With the motors being in production for so long, there were bound to be complaints, but these engines were more troublesome than could have been expected.
There were massive leaks in the 1993 and 1994 models, while pre-2000 engines used an excessive amount of oil. Additionally, earlier models had carbon buildup in the cylinders and suffered from blown head gaskets.
2. Loss of Power
Some CTS models with the StabiliTrak vehicle stability enhancement system create unsafe driving situations. Drivers have complained about a loss of engine power due to the technology.
It seems to be most prevalent with the 2019 CTS, with customers needing to replace the engine wiring harness because there wasn't enough voltage supplied to the transmission. This defect also causes the Trac control and StabiliTrak lights to come on.
3. Malfunctioning Drivetrain
The 2012 Cadillac CTS Performance Coupe suffers from uncontrollable jerking, especially when turning or backing up. Some customers also report bumping noises, as if the vehicle is having trouble staying in gear. It becomes even worse when the weather is cold.
The jerking is caused by more than one issue. In some cases, it's because of a stuck valve body, while others find that faulty torque converters can be blamed.
Most Reliable Cadillac Models
2002 Cadillac Escalade ESV
When this Escalade hit the market, a new group of enthusiasts emerged. Not only does this SUV come with a powerful V8 engine, but it also provides all the space your family needs.
It's filled to the brim with luxuries, ensuring that nothing is lacking. Additionally, you can find one of these for an exceptional price these days.
2010 Cadillac CTS-V Coupe
The CTS-V already looked good, but when the coupe came along, people noticed. It couldn't make it to production fast enough.
With its 6.2-liter V8 combined with a six-speed manual or automatic transmission, driving this coupe is a dream come true. It's even ranked higher than some BMW performance models.
2016 Cadillac CT6
This full-size sedan comes equipped with a 3.6-liter V6 that can push out 335 horsepower. It's also more fuel-efficient than a comparable model with a V8 engine.
However, you might be lucky enough to find one with the 3.0-liter twin-turbo V6 that outputs 404 horsepower. Either way, the cabin is quiet and well-equipped for your every drive.
Least Reliable Cadillac Models
2010 Cadillac SRX
The SRX in itself was a successful model, with a production run spanning 2004 until 2016. However, the first model of the second generation was a dud that nearly ruined the name.
SRX models were recalled because the 2.8-liter turbocharged V6 engine failed if the owner put regular fuel in the tank instead of premium. This change in gasoline requires an engine replacement to fix, which of course is completely unacceptable.
2013 Cadillac Escalade EXT
GM had the bright idea to turn the fan-favorite Escalade SUV into a truck with this EXT model. However, no one wanted to drive it.
Cadillac owners weren't looking for trucks, and truck drivers had no interest in this model. Therefore, it's not a highly desirable model that will ever retain its resale value.
Is Cadillac A Good Car To Buy Used?
Overall, it's safe to say that Cadillac has reliable cars, especially if you choose a newer model. The company has come a long way to regain its reputation and get back on top.
However, if you are choosing an older model, you need to be prepared to do some homework. It's easy to get a Cadillac with major problems that could lead to expensive repair bills.