Genesis vehicles might be newer to your streets, but the company behind them has been around for some time. As the luxury arm of the Hyundai Motor Group, Genesis has a solid backing behind it, but are Genesis good cars, and are they reliable?
Yes. Genesis is a top luxury automaker known for making high-quality cars. While the automaker doesn't have an extensive lineup, it does provide reliable transportation. Additionally, it shouldn't cost more to repair or maintain most models. However, the severity of problems can be higher.
In this guide, I cover all of the things Genesis cars do right. I also cover some areas to watch for, including a few troublesome models.
Are Genesis Good Cars?
1. Safety
Several of the newer Genesis models are rated as Top Safety Picks. With the construction of the vehicles, you can rest easy knowing you are protected. The automaker works hard to create a durable and secure frame for your protection.
On top of that, the lineup of Genesis models comes filled with the latest driver-assist technologies. You can find these features even on used models from the past few years.
2. Engine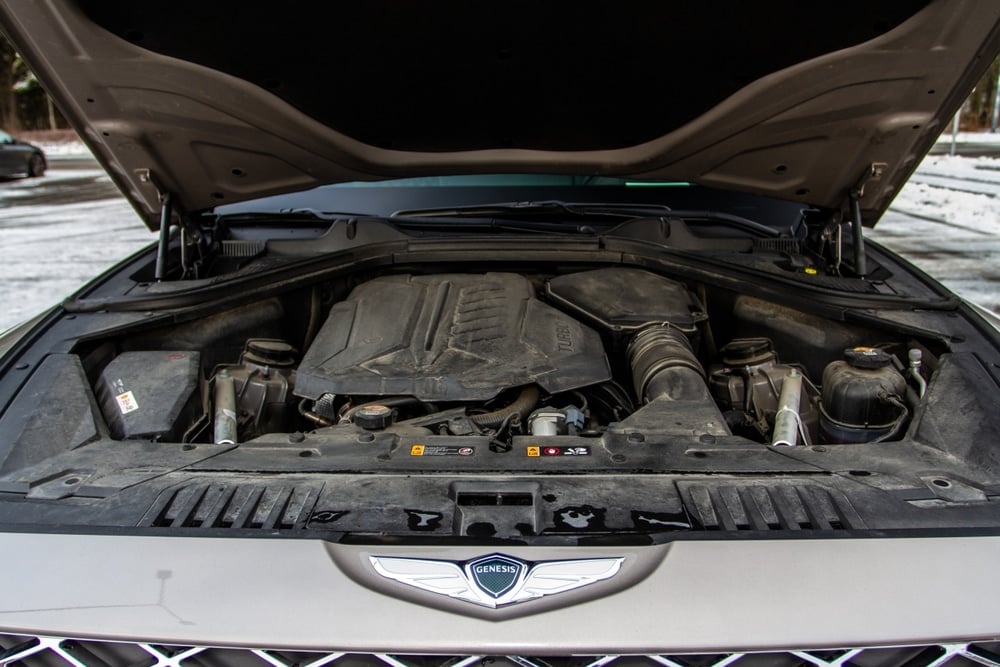 Genesis engines are made by the Hyundai Motor Group. As a top South Korean automaker, you know that these engines are powerful and reliable. You can find a variety of engine options with varying performance specs.
However, the automaker has had some engine problems in the Hyundai lineup. Whether these issues make it to the Genesis models is yet to be seen.
RELATED: Are Hyundais Good Cars? Are They Reliable?
3. Rust and Body
Sadly, some Genesis models have been known to rust. You might notice the problems more in the rear fender and bumper area.
Of course, the problem becomes worse if you live in cold climates where it snows a lot. The road salt can lead to more corrosion, so you want to clean off the car frequently.
4. Features and Technology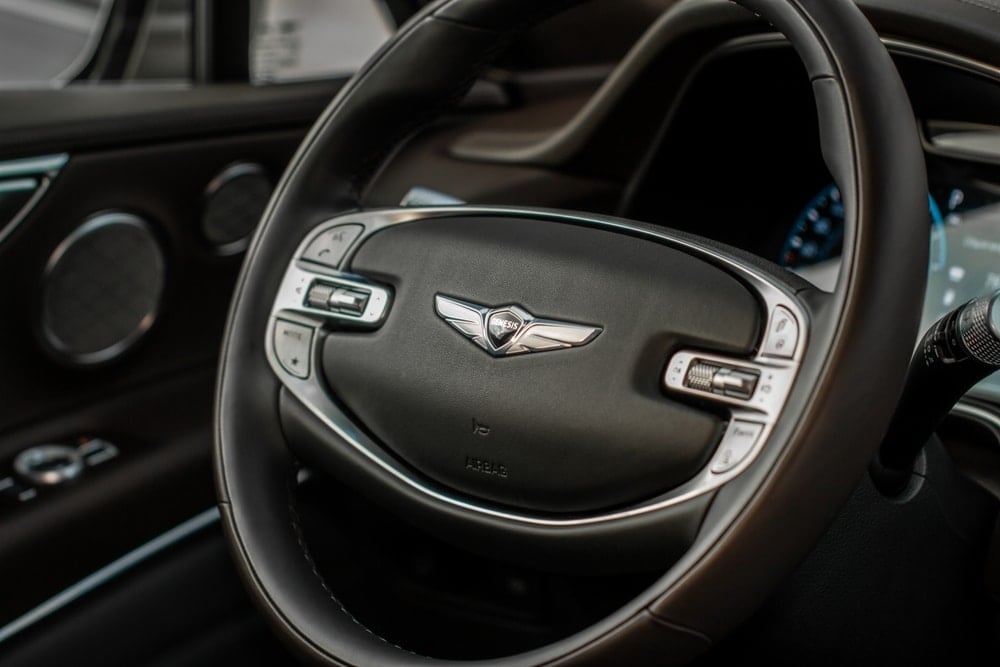 A Genesis vehicle will by no means leave you wanting. As a luxury automaker, the brand supplies all of the latest features and technology.
You can find the same level of technology as in other luxury brands. Many of these models compare with the BMW, Mercedes-Benz and Audi lineups. However, you can often pay less for the features in a Genesis.
5. Performance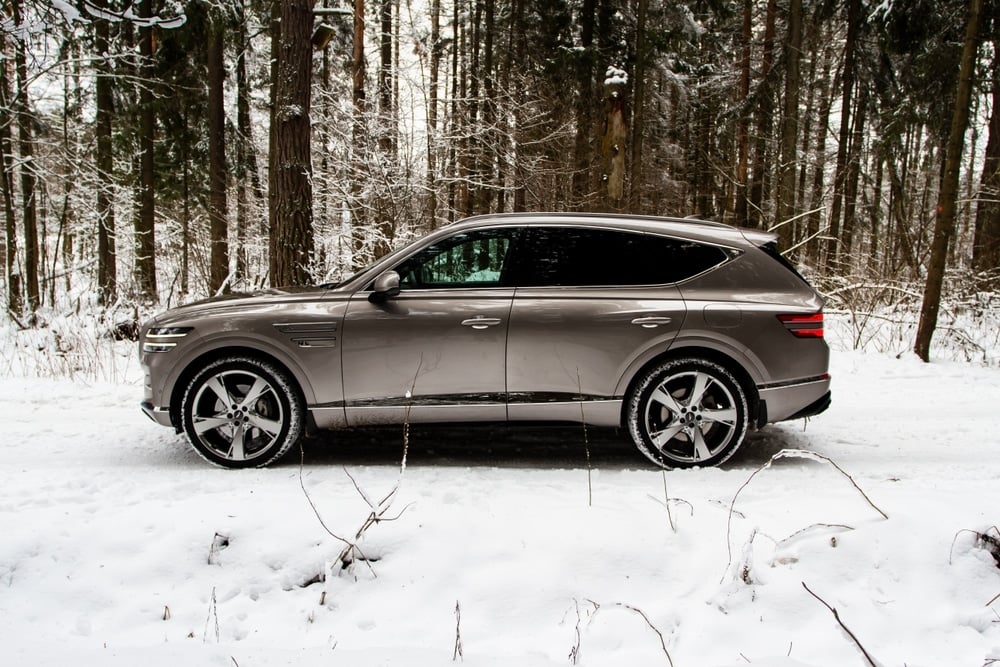 There aren't a lot of options when it comes to the Genesis lineup. You don't have a vast hybrid or electric powertrain lineup with this luxury automaker. For now, there are a few sedans and some SUVs, but not more than a handful.
However, the engines that are found in the Genesis models are potent and reliable. You will easily feel like you are driving a Porsche or something else on the sports car side of the segment.
6. Affordability
As a luxury brand, there's nothing affordable about driving a Genesis car. The least expensive option available today is the G70, which starts at less than $40,000.
Because of the higher prices, you can expect to pay more for taxes too. Plus, your insurance premiums are going to reflect the increased sticker price.
7. Cost of Ownership
The majority of Genesis models get decent fuel economy. With the price of gas, everyone is happy about saving cash at the pump.
Additionally, Some Genesis models tend to hold their value quite well, even if it's considered a luxury model that will usually drop in value fast. When you factor in the reduced maintenance and repair cost, you are looking at a reasonable cost of ownership.
8. Repair & Maintenance Costs
According to RepairPal, Genesis cars are considered reliable. The annual cost of repairs and maintenance is much lower than other brands and significantly lower than other luxury models.
Additionally, the frequency of repairs is a little higher than the average automobile but much less than with luxury brands. Finally, the severity of problems was rated a little higher than normal, but average compared with other luxury options.
RELATED: 20 Most & Least Expensive Cars to Maintain
Are Genesis Reliable?
The lineup of Genesis vehicles is reliable, with very few problems indicated by today's consumers. The engines tend to last a long time, with proper maintenance. Plus, the instances of repairs are lower than most other luxury brands on the road.
According to J.D. Power, Genesis is listed as one of the top luxury automakers. It is in 8th place, right behind Hyundai. The only luxury automakers placing higher are Lexus, Cadillac and Buick.
Plus, the Genesis G80 has earned a spot as the best midsize premium car. However, none of the other models were listed in the rankings.
Genesis History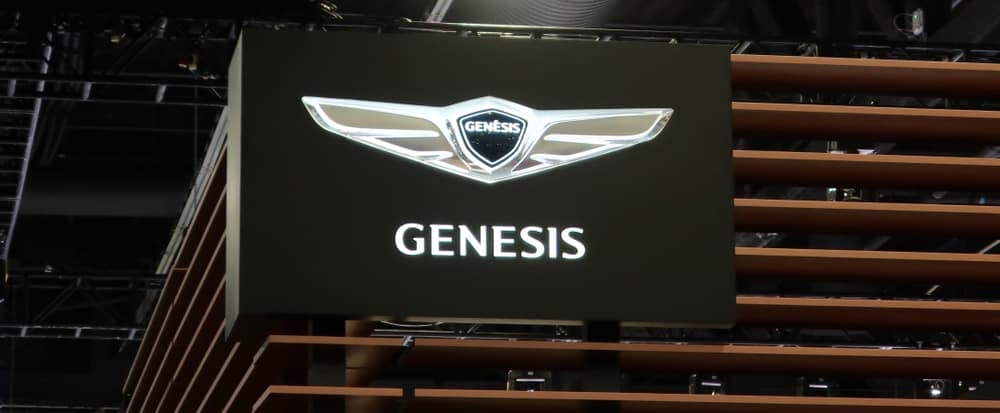 Genesis Motors was created by the Hyundai Motor Group in 2015. However, the first Genesis concept model debuted in 2003. By 2007, the first model hit the road, underneath the Hyundai nameplate. By 2013, this car started a second generation because of its popularity.
Once the automaker became its own brand, its popularity only continued to skyrocket. Within a few years, the brand had a full lineup of sedans and SUVs. There's even an electric model coming down the road, showing that Genesis is keeping up with the latest technology.
RELATED: Who Makes Genesis Cars? – History and Common Models
What are the Common Genesis Problems?
1. Rough Idle
Genesis engines are known for producing a rough idle at times. It can be seen most frequently when the motor is cold.
The engine idle might lead to the Check Engine Light coming on. Sometimes, trouble code P161B is stored and can be read with your code scanner, so you know what's going wrong. To fix the problem, a PCM update normally does the trick.
2. Defective Sound System
Some models might also be paired with a defective sound system. When using the navigation system, the audio from the sound system might fail.
You may not hear any sound from your phone calls, satellite radio or CD player. Otherwise, the other functions tend to work well. However, the dropped sound can get annoying, especially during a long drive.
3. Power Steering Noise
Some customers have talked about hearing a white noise from the power steering pump. It could be caused simply by a clogged reservoir that aerates the fluid.
To fix the problem, you could clean the reservoir screen. This should restore proper flow until it gets clogged again.
You can find more common problems with Genesis vehicles here on NHTSA.
Most Reliable Genesis Models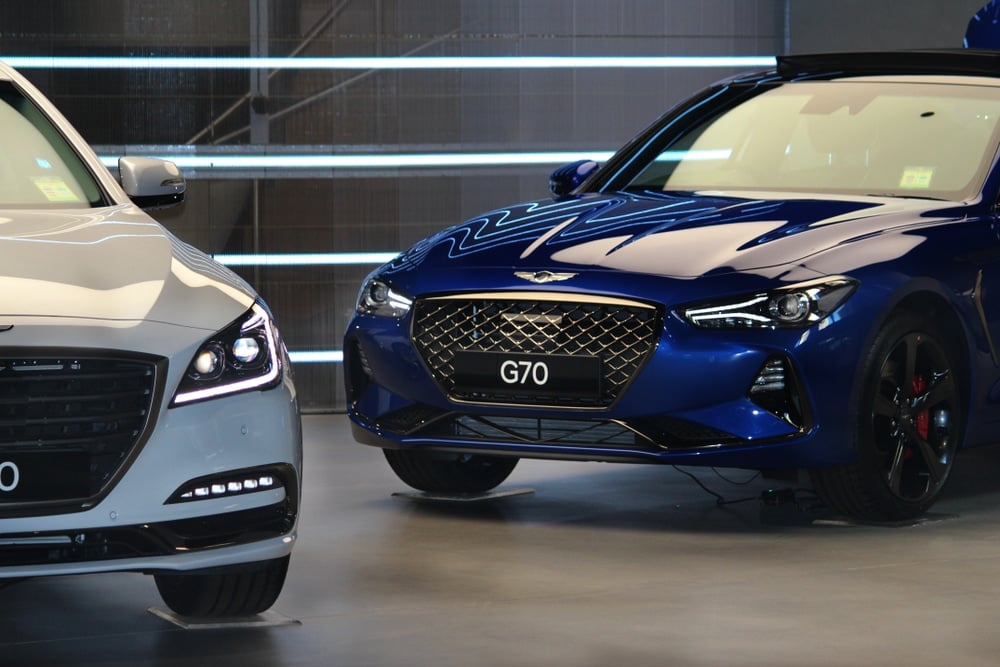 2020 Genesis G80
Most auto publications indicate this is one of the best vehicles for the year. This luxury midsize car offers a serene ride designed to help you relax.
It also has a high-end cabin, designed to offer anything you could crave. What's not surprising is the superior safety score, which makes the price even more appealing.
2019 Genesis G70
This G70 is the first-ever offered. It's a smaller car with nimble handling for a fun drive, no matter where the road takes you.
It also comes with superior safety scores and is noted as a reliable option. Plus, the engine lineup leaves nothing to be desired.
2018 Genesis G90
If you want a larger car, consider the G90. It provides a refined performance for a spirited drive.
Additionally, the interior is elegant and plenty spacious for the whole family. To provide even more value, just take a look at the excellent safety score.
Least Reliable Genesis Models
2021 Genesis G90
The biggest downfall of the G90 is its resale value. While it's a worthy competitor to the BMW 7 Series or Lexus LS, it just doesn't hold its value over time.
For example, the G90 Ultimate with a powerful 5.0L V8 engine is only estimated to retain 35% of its initial value. Still, there are no major reliability concerns, so if you don't mind spending extra money, you might be okay with this model.
2015 Hyundai Genesis
When discussing problems, you can't overlook the things that went wrong with the 2015 Hyundai Genesis. This vehicle was released prior to Genesis becoming its own brand.
You might be able to find some cheap ones in a used car inventory, but you should run the other way. This car features massive battery and electrical system issues that are tough to resolve. However, the problems were resolved in future models, so you would be safe with a newer option.
Is Genesis A Good Car To Buy Used?
Overall, you can get excellent bang for your buck with the Genesis lineup. The cars are luxurious, reliable and safe. Most of the used vehicles are filled with today's advanced technology, so you will feel like you are driving a new car.
Additionally, you can take advantage of the great safety scores if you want to protect your loved ones.
Genesis vehicles perform better than most other luxury brands, and some of the prices are cheaper. If you are considering a used luxury car, you'll want to compare the models side-by-side to determine what fits your needs best. For now, you won't find any hybrid or electric models to enjoy.
FAQs
Is Genesis better than Lexus?
While many people claim that Genesis is better than Lexus, it depends on your preference. However, many Genesis car models have better performance, technology and better value overall than some Lexus models.
Do Genesis cars hold their value?
Whether or not your Genesis car will hold its value depends on the model you have. The Genesis G90 had some problems holding its value. However, you have to keep in mind that Genesis is considered a luxury car type, and luxury vehicles are known to depreciate quickly.
What car is comparable to a Genesis?
Genesis cars are often compared to other luxury car brands such as Lexus, Audi, BMW, and Mercedes. In many tests, the Genesis has proven to be a competitive alternative to these famous luxury car brands. Ultimately, it's up to you to decide which car fits your needs and budget.
Do Genesis cars last?
Yes, Genesis cars have proven to be very reliable in most customer reports with few problems. You can expect your Genesis to easily last 200,000 miles with proper maintenance
Last Words
While Genesis is a fairly new and unknown car company so far, the future definitely looks bright and it's a company you'll see more of in the future. The fact that the company is fairly new scares many people away from buying a new Genesis, but they have been shown to perform very well in most customer reports and tests. This means you can get a good deal on a fairly affordable luxury car!