MechanicBase.com is your trusted automotive resource online, offering expert advice and insights on auto repair, service, and maintenance alongside in-depth guides, reviews, videos, and a plethora of other car-related information.
MechanicBase.com is not your average automotive website. Established in 2018 by Magnus Sellén, a seasoned automotive mechanic and diagnostic technician with a decade of hands-on experience, we sought to address the glaring gap in accurate online car repair advice. Our specialization lies in European cars, such as Volkswagen, Audi, BMW, and Mercedes, bolstered by in-depth knowledge of American and Asian vehicles.
What Makes Us Unique?
In a sea of automotive websites, MechanicBase.com stands out for its unrivaled expertise and extensive experience. Our team is not comprised of mere automotive enthusiasts but seasoned professionals well-versed in every nuance of car repair. This extensive real-world experience in troubleshooting vehicles fortifies our advice, setting us miles apart from the competition.
Through years of hands-on troubleshooting and addressing real-world vehicle issues, we have amassed a wealth of experience. It is this extensive practical knowledge that underpins the reliability and trustworthiness of our advice.
Why Trust Us?
1. Expertly Crafted Content & Certifications
Our articles are the product of experienced real-world mechanics and ASE-certified diagnostic technicians. They undergo stringent reviews by ASE-certified technicians to eradicate informational inaccuracies.
Our team holds an array of certifications, including ASE Certified Master Technicians, Mobile Air Conditioning (MVAC) Certification, Certified Electric Vehicle Technician (CEVT), and more, underlining our industry expertise.
Over the years, we've honed our skills in diagnosing and repairing cars efficiently, thereby enabling customers to save on diagnostic labor costs. We're committed to sharing this valuable knowledge freely on our platform.
2. Fact-Checked & Vetted Information
Recognizing the repercussions of misinformation in car repair, we prioritize accuracy. Every piece of content, whether on our website or YouTube channel, is vetted by experienced mechanics and backed by science when necessary.
We leverage our years of diagnosing and repairing cars to provide cost-effective solutions, saving customers on diagnostic labor costs by sharing this invaluable information for free. You can read more about how we craft and fact-check our content in our editorial guidelines.
Our Team
Our team at Mechanic Base is a diverse and dedicated group of automotive professionals, each bringing a wealth of experience and a unique perspective to the table. Together, we unite our skills and knowledge to deliver accurate, reliable, and valuable automotive content.
From certified technicians and specialized mechanics to car enthusiasts and industry experts, we are passionate about sharing our expertise and insights to help you navigate the world of auto repair and maintenance. Whether you're delving into diagnostics or exploring vehicle finance, our team is here to guide you every step of the way.
Magnus Sellén – Owner & Main Writer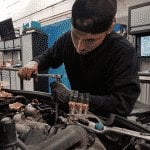 Magnus, the founder, owner, and main author at Mechanic Base, brings a wealth of experience and specialized knowledge to the platform. With over a decade in the automotive industry, he has specialized in advanced car diagnostics and troubleshooting, earning him the title of Certified Automotive Diagnostic Technician.
His expertise is further enriched by his background as a former motorsport (drifting) driver for Sellén Drifting, showcasing not only his technical acumen but also his hands-on experience and passion for the automotive field. This blend of experience, expertise, and passion underscores the reliability and trustworthiness of the content he contributes to Mechanic Base. Read more about Magnus.
---
Bojan Popic – Video, Editor & Writer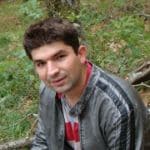 Bojan is a dedicated car enthusiast with over a decade of hands-on experience specializing in vehicle diagnosis, repair, and maintenance. His proficiency in the automotive domain is complemented by a degree in mechanical engineering, adding a layer of academic depth to his practical knowledge.
Not just confined to written content, Bojan is the creative mind behind our informative and engaging explainer videos on YouTube, showcasing his ability to convey complex automotive concepts with clarity and ease. His multifaceted contributions in both video and written form significantly enhance the content on our website, making him a valued member of our team and a reliable source of automotive insight for our audience. Read more about Bojan.
---
Brian Jones – Writer & Fact-Checker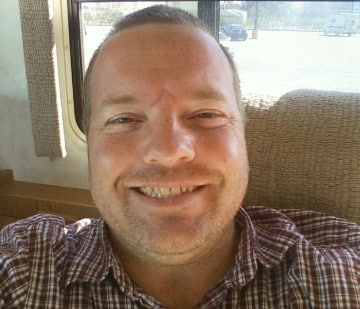 Brian Jones, an ASE Certified Master Technician, writer, and proprietor of a used car dealership in Dallas, Texas, brings us a rich blend of technical expertise and real-world experience in the automotive domain. With a distinct passion for all things automotive and a particular fondness for large trucks, Brian's insights are both varied and deeply rooted in practical knowledge.
His hands-on experience in the dealership landscape and his mastery of automotive technology, validated by his ASE certification, underscore the authoritative and trustworthy nature of his contributions. Beyond the automotive world, Brian's love for family travels and trail hiking adds a relatable and personal dimension to his work. Read more about Brian.
---
Adam Longrigg – Writer & Proofreader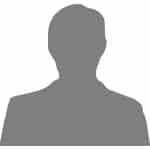 Adam is a passionate car enthusiast with a particular affinity for fast sports cars. Immersed in driving and repairing these vehicles, he possesses a wealth of knowledge about the intricacies of the car market, ensuring you secure the best deal on your next purchase. His expertise isn't confined to just vehicles; he is also well-versed in the realms of car financing, insurance, and leasing.
Adam plays a crucial role in maintaining the high quality of our content. He meticulously reviews and refines our articles before publication, ensuring that the information shared is accurate, reliable, and of the highest standard, thereby contributing significantly to the platform's overall quality and trustworthiness. Learn more about Adam.
What People Are Saying About Mechanic Base
We pride ourselves on delivering quality content and resources to our diverse community of car enthusiasts, professional mechanics, and everyday drivers. Here's what some of our valued community members have to say about the impact Mechanic Base has had on their repair journeys from our comment and community section:
They have helped me through all my car problems. They are great and very helpful

– Faye Shoulders
Your post is the best post I've read concerning this code. Thank you so much for sharing your knowledge and experience

– Angela America – Regarding our P1299 code article
This is the best article I have read regarding the P0420 error code. Thanks for taking time to thoroughly explain the various causes and cures to this totally frustrating problem.

– Steve Z – Regarding our P420 article
Hundreds of these comments can be found from our community members, each sharing their unique experiences and stories of how Mechanic Base has influenced their automotive repair journey. From helping solve intricate mechanical issues to providing insights on routine maintenance, the feedback we receive is a testament to our impact.
How To Contact Us?
We trust you find value in our blog and the information we share meets your expectations. Should you have any queries or need further assistance, please feel free to reach out through our contact page. We are here to assist you.
Location & Business Details
Legal Name: Sellenex S.L
VAT ID: ESB10820918
Business ID: B10820918
Address: Urb. Cancela de la Quinta Edf 1, Local 1-2, 29670 Marbella, Spain
Phone Number: +1 (847)-868-3085
Don't forget to follow us on Youtube and write your review!