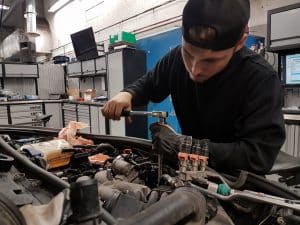 Welcome to Mechanicbase.com. We are an automotive blog that helps people to find the most recent and accurate repair information for their cars.
My name is Magnus Sellén. I have been working with cars for over 10 years and been deeper into advanced automotive diagnostics for some years. I have found so much false information out there on other websites through the years, so I decided to create a website that you can trust and get the most updated information from. We do mostly write articles about repair information and trouble codes but publish a lot of different trouble codes.
I'm a certified diagnostic technician/master technician with knowledge in both motor and electric vehicles. I work with the most different brands on the market but expertise in German cars like BMW, Audi, Volkswagen etc. I have also knowledge of other kinds of vehicles like trucks and tractors.
We are owned & operated by SellenMedia.
If you have any questions or want to contact us, you can do it at our contact page here: Contact Us. If you are interested in writing for our blog you can apply and check out this information first: Write for Us