Mechanicbase.com is an automotive website that writes about auto repair advice, guides, reviews, and other related car information. Mechanic Base was founded in 2018 when our owner Magnus had been working as a mechanic and diagnostic technician for over 10 years, and he found so much fake information on the internet when he was looking for repair advice.
Therefore, he decided to create a website where both experienced mechanics, auto repair shops and people without any car knowledge at all can find free and correct information to repair their cars. We are specialized in European cars, but we also have very good knowledge about American and Asian cars as well.
What Makes Us Unique?
There are many car repair websites out there, but what makes us unique is our extensive experience and expertise in car repair. We are not just some guys interested in cars with a little basic knowledge about different car models, but we are professional automotive technicians who know about every little part of a car. We have also gained our experience through many years of troubleshooting cars in the real world.
Why Trust Us?
1. Our expertise
All of our articles are written by experienced real-world mechanics and diagnostic technicians. After they are written, they are edited and reviewed to ensure that the information is correct without mistakes. With years of troubleshooting cars, you learn how to do it in the most efficient way to save money for the customer in diagnostic labor costs. This is the information we share for free here.
2. Our Fact-Checkers
Before we publish any content on our website or our Youtube channel, we ensure that the content is correct by letting an experienced mechanic in the subject look through the material. We understand the impact that incorrect information can cause when it comes to car repair and therefore do our absolute best work to prevent this.
Our Team
Magnus Sellén – Owner & Main Writer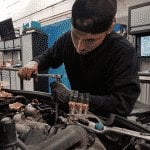 Magnus is the owner and main author of Mechanicbase. He has worked as a car mechanic for over 10 years, and the majority of them specialized in advanced car diagnostics and troubleshooting. Certified Automotive Diagnostic Technician. He is also a former motorsport (drifting) driver for Sellén Drifting.
Read more.
---
Bojan Popic – Video & Writer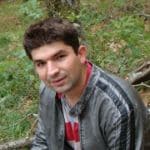 Bojan is a car enthusiast, specialized in vehicle diagnosis, repair, and maintenance also with over 10 years of practical, hands-on experience. In addition, he has a civil engineering degree in mechanical engineering. He mainly makes explainer videos for our YouTube channel but also writes and edits articles.
---
Adam Longrigg – Editor & Proofreader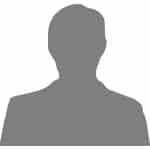 Adam is a car enthusiast who spends his time driving and fixing fast sports cars. He knows everything you need to know about the car market and will definitely help you make a good deal on your next car. He also has extensive knowledge in car financing, insurance, and leasing.
Adam takes care of our articles when they are ready and checks them before they are published to ensure high quality.
How To Contact Us?
We hope you like our blog and are satisfied with the information we share. If you have any questions, you can contact us on our contact page.
Office Adress: 909 Davis St Suite 410, Evanston, IL 60201, USA
Phone: +1 (847)-864-1167