Subaru vehicles have earned their keep among adventure-seeking drivers. The unique style helps it set apart on the road, but are Subarus good cars? Can these cars retain their value and provide a reliable drive?
Subarus are good cars and earn average reliability ratings. Loyal enthusiasts swear by the brand because of its exceptional safety standards and ability to hold its value. On the other hand, Subaru vehicles can be on the higher end of the price spectrum compared to its competition.
In this unbiased guide, I review the things that Subaru does right and some things that could be improved. I also take a closer look at the best and worst models produced by the automaker.
Are Subarus Good Cars?
1. Safety
Subaru models regularly top the charts in terms of safety. They are built to hold up well in a collision and come with advanced safety features.
The latest EyeSight technology helps models earn a Top Safety Pick+ designation from the IIHS, ranking it higher than competitors. Even older models can be found with some of today's technology included.
2. Engine
Subaru uses a unique BOXER engine that is deemed quite reliable. These are considered more reliable, stable and powerful than a traditional engine configuration.
While there have been some issues with engines over the years, Subaru maintains a reliable lineup overall. Most loyal Subaru drivers will back up claims that the engines will last if they are treated well.
3. Rust and Body
Subaru vehicles have been known for rusting and corroding. However, you have to consider the average consumer that drives a Subaru.
Many of these vehicles are found in cold-weather regions because of the standard all-wheel drive. Additionally, heading off-road in the streams or driving in snow with road salt can both contribute to the underbody corroding if it doesn't get washed properly.
4. Features and Technology
Subaru has been a leader when it comes to technology and features. Inside most Subaru models, you will find advanced technology that is years ahead of other brands.
However, you are going to pay for what you get. The Subaru vehicle often costs more because of this advanced technology.
5. Performance
The typical Subaru lineup isn't providing power out of its gills. Instead, the company focuses on reliability and functionality.
While there are a few vehicles with better performance, it's not the norm. Instead, Subaru is meant to be an everyday driver and capable enough for some adventure.
6. Affordability
Subaru vehicles aren't cheaper than comparable brands. You will likely pay more to get behind the wheel of a Subaru. Plus, there are fewer incentives.
With that said, all new Subarus come with standard all-wheel drive, which is optional with most other brands. Additionally, the loyal Subaru owner doesn't mind paying more to stay with the brand.
7. Cost of Ownership
The average Subaru isn't cheap to own. You will pay more upfront to get behind the wheel of your favorite Subaru.
Because the price is higher, your insurance will also cost more. On the bright side, many of the models are fuel-efficient, so you can save at the gas pump.
8. Repair & Maintenance Costs
RepairPal figures that these costs are average when compared with other brands. The cost for each maintenance or repair task falls right in line with the average across the board.
Additionally, it tends to need slightly fewer repairs or visits for maintenance than other options. However, the severity of the problems that occur appears to be mildly higher.
RELATED: 20 Most & Least Expensive Cars to Maintain
Are Subarus Reliable?
Subaru vehicles rank in the middle of the road, according to J.D. Power. They fall just below MINI, but above Audi. Subaru is known for providing reliable all-wheel drive configurations on all new models as standard technology, but customers have to pay for this with a higher MSRP.
In the same rankings, J.D. Power suggests that the Subaru Forester is one of the most reliable compact SUV models, below the Buick Envision and Toyota RAV4. Sadly, this is the only Subaru model to get recognition.
Subaru History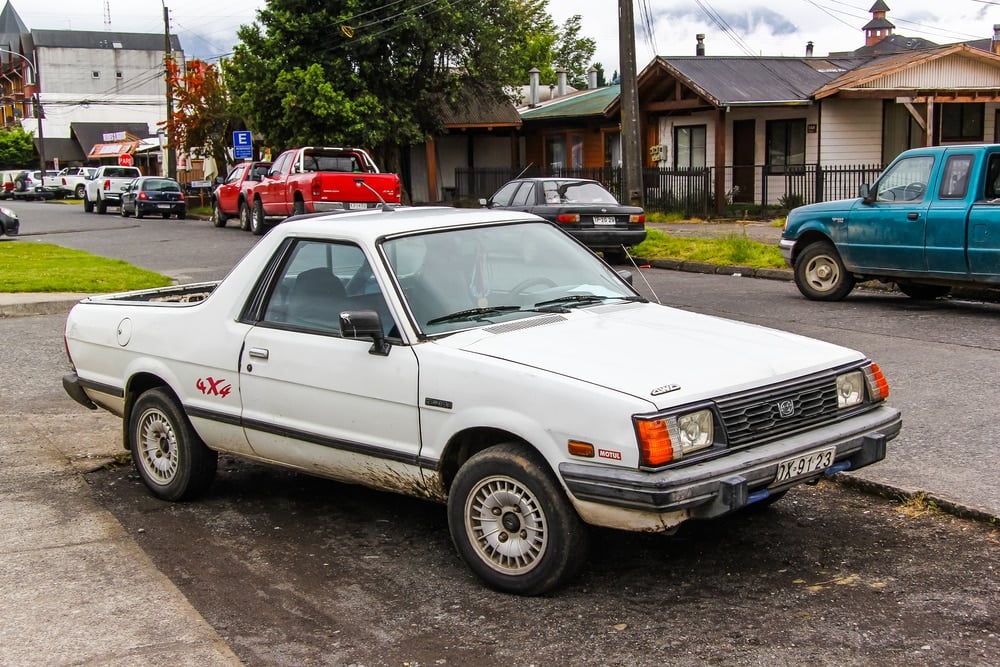 Subaru was birthed as a Japanese automaker in 1954, but America didn't see its models until 1968. The first stateside Subaru was the 360, which earned a reputation for being ugly and cheap. In 1970, the Subaru Star was released with better styling.
Towards the end of the decade, Subaru had gained a loyal fanbase in the states. The company also started winning awards and seeing skyrocketing sales. This was also when the four-wheel-drive station wagon was released, with a configuration similar to what can be found today. 
By the 1980s, Subaru was being acknowledged for having a superior design and engineering capability. The BRAT became a top-seller, with the XT coupe following close behind.
Subaru's performance continued on the world stage when the Justy earned a record during the Bonneville Salt Flats. Additionally, the Subaru Impreza rally car took home three consecutive World Rally Championships by the 1990s.
In 1996, the Subaru Outback was born. This model became the automaker's most well-known option. As a Sports Utility Wagon, it created a new segment of vehicles. It didn't take long until the Subaru Forester also gained attention in the SUV segment.
In today's age, the Subaru vehicles continue to earn awards. The lineup is more diverse than ever, with something to suit any lifestyle.
RELATED: Toyota 86 vs. Subaru BRZ – Differences (& Which is Better?)
What are the Common Subaru Problems?
1. Excessive Oil Consumption
It's not uncommon to use up more oil in a Subaru vehicle. In fact, many customers complain of it from a variety of models.
There are some that suffer from this more frequently than others. If you are worried about excessive oil consumption, avoid the 2011-2014 Forester, 2012-2013 Impreza and 2013 Outback.
2. Defective Head Gaskets
A faulty head gasket is a serious issue, leading to major engine repair. Subaru vehicles dealt with defective head gaskets for about five years.
It turned out that there were leaks occurring between the engine block and cylinder head. Because the problem was widespread, Subaru extended the powertrain warranty.
RELATED: Subaru Head Gasket Problems (Years and Models Affected)
3. Glitchy Infotainment Systems
While this issue isn't going to keep people from driving their vehicles, it can be annoying and distracting. Software problems have become rampant with the Starlink infotainment system.
Customers complain about freezing displays, lockup, unresponsiveness, rebooting and spotty connections. The display can also stop working completely. You will find this problem with many of the 2018 models.
Most Reliable Subaru Models
2021 Subaru Crosstrek
The smallest crossover in the latest lineup is the brand's bestseller. It comes with a standard all-wheel drive, plus the latest safety technology.
The best part is the lower price tag. It has also received superior reliability ratings and hasn't been involved in a recall during the past two model years.
2020 Subaru Forester
This compact SUV is one of the most reliable ever built. It's also quite roomy and comes jam-packed with advanced technologies.
Consumer Reports gave this model a perfect rating, which offers some peace of mind. However, it's not overly powerful but is a reliable option for your daily travels.
2019 Subaru Outback
With its all-wheel drive and exceptional reliability, the Outback is ready for any off-road adventure. This Outback shows how an automaker should handle complaints because all of the defects have disappeared with this model year.
It also received stellar reviews from Consumer Reports. This is also the first year that EyeSight active safety features became standard.
Least Reliable Subaru Models
2012 Subaru Impreza
If you look at some of the worst years for the Subaru brand, this is one of them. Plus, the Impreza contains multiple issues that could be seen as major.
Customers complain about unintended acceleration, stalling and other engine problems. If you want to purchase an Impreza, opt for a 2014 or later.
2021 Subaru Ascent
The 2021 Ascent looks like a great midsize SUV, but it's not perfect for your family's travels. There are some serious reliability concerns you don't want to ignore. In fact, Consumer Reports gave it a 1 out of 5 for predicted reliability.
This issue suffers from a defective transmission. There are also glitches with the power equipment, climate controls and in-car electronics. Even though the Ascent handles and drives well, the model is not worth your money because of the costly issues.
Is Subaru A Good Car To Buy Used?
Most Subaru models are reliable and worth spending extra for. With the standard all-wheel-drive systems and high-tech features, you can enjoy a great ride, no matter what terrain you are traveling across.
However, there are a handful of models that could be considered lemons. If you purchase one of these defects, you could bite off more than you can chew financially. Avoid headaches and perform some research to guarantee you get a model that's worth the higher price tag.