It's difficult to find something not to love about Honda cars. The cars look great and tend to rank high in customer satisfaction, but are Hondas good cars? Can you count on Honda's reliability?
Yes. Honda is a good car, and it continues to rate itself as one of the most reliable brands on the road. The vehicles hold resale value well and tend to cost less overall for repairs and maintenance. If you do your research and avoid a few of the troublesome years, you will likely love your Honda.
I take a closer look at what the Honda brand does well and what could still be improved. I also point out a few of the models you should search for and list a couple that we could all do without.
Are Hondas Good Cars?
1. Safety
Each year, many of the Honda vehicles make the top ratings from the IIHS. It's not uncommon to see several models listed as a Top Safety Pick, proving that Honda knows how to make a safe vehicle.
Plus, Honda has been a leader in safety technology. Even several years ago, the cars were filled with advanced equipment designed to provide a safer ride.
2. Engine
Honda engines are reliable enough to be used in a variety of equipment, aside from automobiles. Many of the Honda engines have also been on Ward's List as the best.
One example is the LFA1 motor. It is used in the Accord Hybrid and it often gets hailed as being a reliable, potent powertrain.
3. Rust and Body
Honda vehicles have a long reputation for reliability, but they are plagued by rust problems. Across seven generations, the Accords battle with rusty front subframes.
However, this isn't the only Honda that ends up rusty. Additionally, Civics tend to get rusty, but it's often after many years.
4. Features and Technology
Honda continues to lead the other automakers in terms of high-tech features. This automaker is often one of the first to release equipment.
However, nothing gets put in the lineup without quality control checks. Some other automakers try the equipment out on customers, but that isn't something you find with Honda.
5. Performance
At first glance, it might look like Honda is known for reliable sedans and family SUVs. However, the brand has produced many high-performance vehicles, such as the NSX, with a 191 mph top speed.
You also can't deny the beauty of the Civic Type R, which makes the performance more attainable for the everyday driver. It's easy to feel like a racecar driver without breaking the bank.
6. Affordability
The Honda brand offers a lot of what's provided with Acura vehicles, but for less money. While the prices are lower than those of luxury quality, they are often slightly higher than other brands when the vehicle is new.
Additionally, you will pay a little more on the used Honda than many other brands. Still, these cars are meant to last, so you truly get what you pay for.
7. Cost of Ownership
It's pretty affordable to own a Honda. While you might pay more upfront, the insurance costs are reasonable. Many of the cars are also fuel-efficient, thereby saving you more at the pump.
What keeps the cost of ownership favorable is the depreciation. Honda vehicles tend to depreciate at a slower rate than most brands, allowing you to retain the resale value.
8. Repair & Maintenance Costs
RepairPal lists the repair and maintenance costs of the Honda brand as being quite low. The repairs needed are lower cost compared with other top brands.
Plus, the frequency of repair and maintenance seems to be less often. Finally, the severity of issues is on the lower end of the scale, ensuring that you keep more money in your pocket.
RELATED: 20 Most & Least Expensive Cars to Maintain
Are Hondas Reliable?
The Honda brand is considered one of the most reliable on the road today. With proper maintenance, the Honda vehicles can last far longer than the competition. Plus, today's cars are fuel-efficient and require fewer repairs, ensuring that the cost to own is also less.
Even though the majority of the Honda brand is considered reliable, there were a few models that suffered from strange problems. By doing your research first, you can ensure the best purchase.
Honda History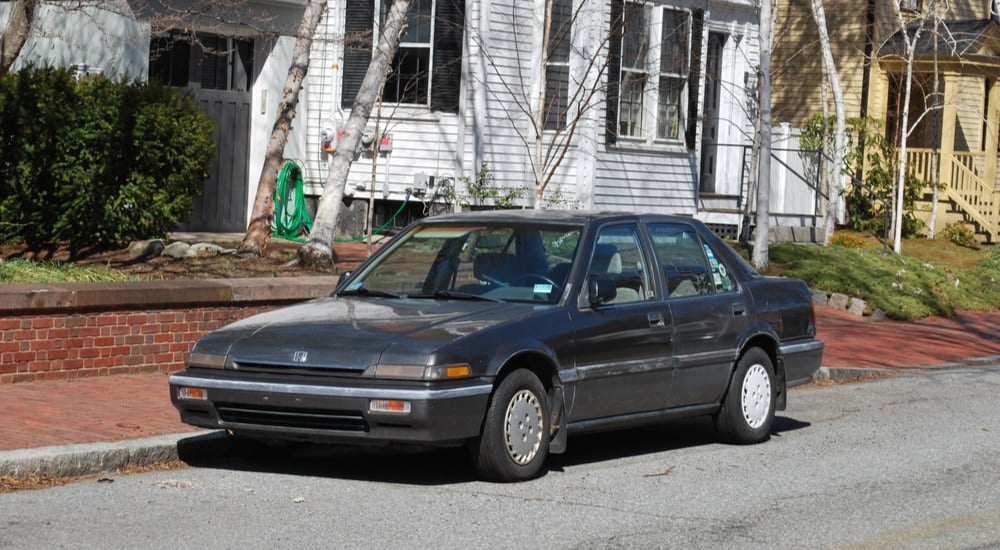 Honda started in 1946 with the invention of the rotary weaving machine. Soichiro Honda also tried to create frosted glass windows through mass production. When neither of these ideas took off, he turned to creating two-stroke engines. Very quickly, Honda motorbikes became a big success.
In 1948, the Honda Motor Company Ltd was incorporated. It wasn't until 1959 that Honda Motor Company created its first storefront in the United States with six employees. At that time, the store was selling three smaller motorcycles. By 1962, the company was also selling power equipment in the country, with portable generators being released just two years later.
In 1969, Honda released the N600, its first automobile in America. By 1973, the country was dealing with an energy crisis, so Honda released the Civic Hatchback to help conserve fuel. Three years later, the Accord Hatchback joined the lineup. By 1982, the cars were performing so well that Honda of America Manufacturing opened its first American factory, becoming the first Japanese automaker to move to the United States.
Today, the Honda Motor Company has a full lineup of vehicles for American drivers. You can now purchase hybrid vehicles, sedans, sports cars, SUVs and a truck.
What are the Common Honda Problems?
1. Cracked Engine Block
The 2006-2009 Honda Civic deals with issues where the engine block cracks. When it cracks, coolant leaks and the motor can overheat.
However, Honda was responsive to the problem and extended the warranty for owners to last ten years. Those vehicles are out of warranty now, so there's nothing that can be done. If you purchase one used, make sure it has the covered engine replacement.
2. Lock Defect
CR-V vehicles from 2007 to 2009 dealt with strange issues with the driver-side door lock. Sometimes, the door doesn't lock at all.
Other times, the lock operates in a continuous loop, causing it to lock and unlock repeatedly. While this isn't a major defect that leads to catastrophic failure, it can be quite annoying and it leads to a lack of security.
3. Transmission Failure
Several models from 1999 to 2004 dealt with a premature failure of the transmission. It turns out that the automatic transmission failed because of a defect that was created by the torque converter.
Most of the failures occurred around 90,000 miles or sooner. What's sad is that it costs many customers $2,000 or more to repair this issue.
Most Reliable Honda Models
2009-2015 Honda Pilot
If you need an SUV, choose the mid-size Pilot. It's a perfect substitution for the average minivan because it holds up to seven people with three rows.
There's also plenty of cargo room to carry all of your gear. If you want to tow a small camper, this Pilot can handle up to 3,500 pounds with the right equipment.
2016-2019 Honda Civic
You can easily get one of these Civic models for a low price, but it's still extremely reliable. There are also hatchback models available from 2017 on.
If you prefer something a little sportier, look for the Type R or Si trims. These offer the perfect balance of performance and handling.
2013-2017 Honda Accord
The mid-size Accord offers more interior space than the Civic, but it's just as reliable. You can also choose from a variety of trims, ideal for any lifestyle.
Not only does the Accord get great gas mileage, but there are also hybrid options. If you want something sleeker, choose the Accord Coupe with a manual transmission.
Least Reliable Honda Models
2005 Honda Accord Hybrid
Honda has always been a leader in hybrid technology, but this is one that was a failure. This was the third hybrid offered after the Insight and Civic.
This car dealt with several transmission failures. What's worse is owners then had to deal with expensive repair bills. Honda was good about replacing some transmissions, but the car was quickly discontinued after a couple of years.
1994 Honda Passport
The 1994 Passport is just a rebadged version of the Isuzu Rodeo. It was the first SUV for the company and offered great 4×4 power for driving in any situation.
While the SUV itself provided a great engine and plenty of reliability, customers weren't happy in 2002 when the partnership between the two companies ended. It became very difficult to get parts and repairs to keep the vehicle running.
Is Honda A Good Car To Buy Used?
There's no question that you'll get your money's worth when you purchase a used Honda. These cars hold their resale value well and tend to be extremely reliable. Perform some research before you make a purchase to ensure you don't get one that was plagued with defects.