Wouldn't it be nice if we could all afford a Bugatti La Voiture Noire? However, this nearly $19 million price tag isn't part of the common person's budget. Does this mean we shouldn't get to enjoy a little on-road excitement? Absolutely not! Even when working on a budget, it's possible to find some of the most exciting rides on the market. In fact, we found 15 of the best sports cars under 50k for you to consider.
Today's automakers have gotten good at creating a powerful sports cars for the budget-friendly demographic. Whether it is the Alfa Romeo Giulia, the Dodge Challenger R/T Scat Pack Widebody, or the Subaru WRX STI, it's possible to get a cheap sports car that thrills.
Sure, some of the vehicles that made our cut aren't coupes. However, there's no reason to look down on a sedan, especially with the power that some of these offers.
Best Sports Cars Under $50.000
1. Alfa Romeo Giulia – $42,950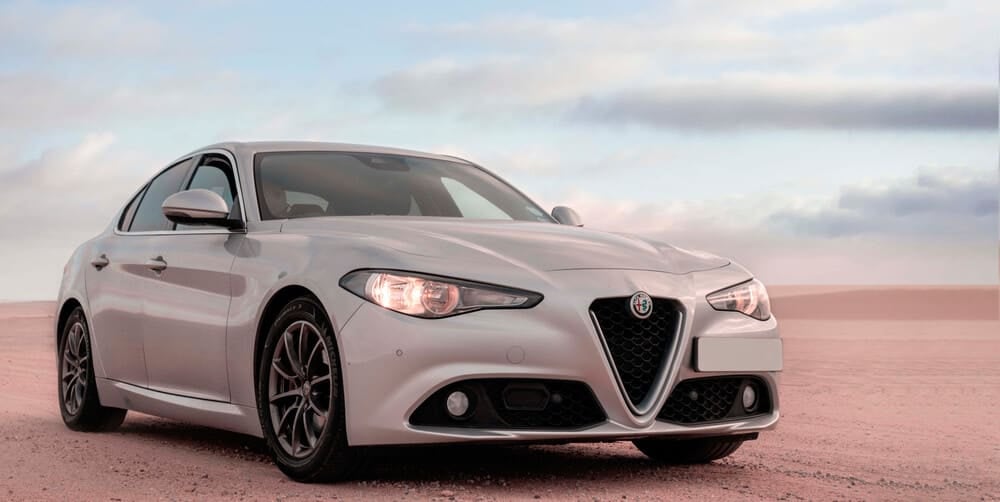 We would all love to drive the Alfa Romeo 4C Spider, but that car costs more than $65k, so we have to settle for the Guilia instead. However, this sedan isn't lacking any power.
Under the hood, you will find a 280-horsepower turbocharged 2.0-liter four-cylinder that is ready to go. The sharp handling pairs with the beautiful style to create a package unlike any other.
Horsepower: 280
Engine Size/Type: Turbocharged 2.0-liter four-cylinder
0-60 MPH Time: 5.4 seconds
2. BMW M240i Coupe – $46,350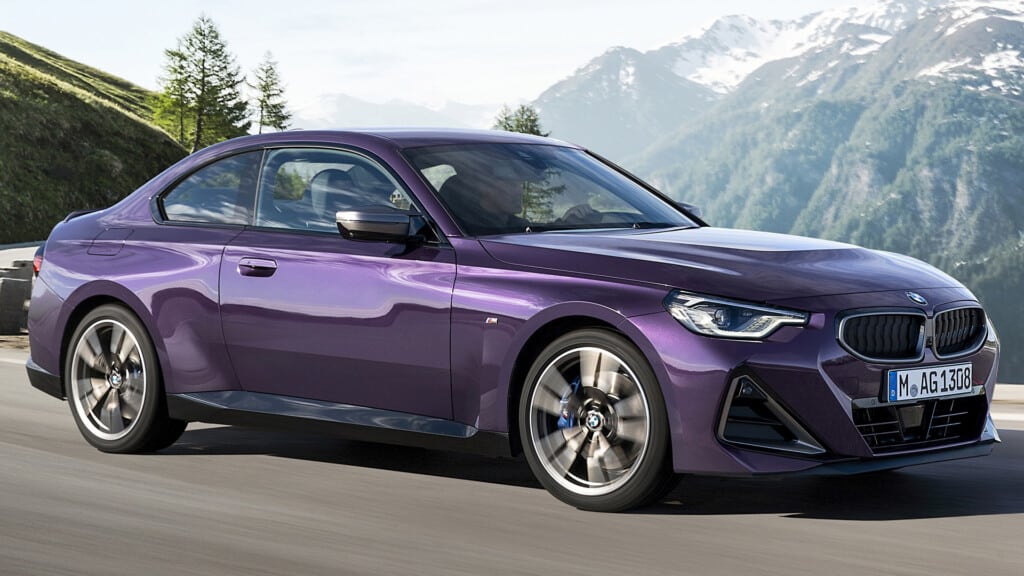 While the M3 is going to be out of your price range, you can still gain excitement from the M240i Coupe. With the 382-horsepower 3.0-liter six-cylinder engine, you can expect a 0-60 mph time of 4.4 seconds.
If you want to heighten the experience a little more, consider adding all-wheel-drive. The M240i xDrive Coupe falls just shy of $50k.
Horsepower: 382
Engine Size/Type: 3.0-liter inline-six
0-60 MPH Time: 4.1 seconds
3. Acura TLX – $37,500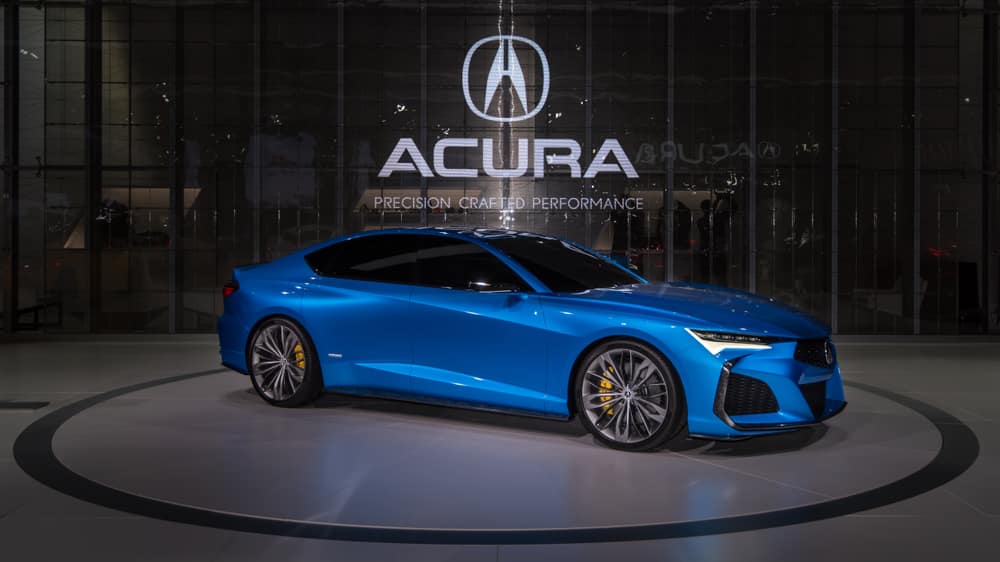 The Acura TLX is more than just a sporty car, but it's also a premium luxury model. The interior is more spacious than many of the others on the list and you get a bigger trunk.
When you push the pedal down in your TLX, you will feel the acceleration. Plus, every curve and turn proves how surefooted this model can be. If you can afford a few thousand dollars over the budget, go with the Type S model for even more thrills.
Horsepower: 272
Engine Size/Type: Turbocharged 2.0-liter four-cylinder
0-60 MPH Time: 5.9 seconds
4. Dodge Challenger R/T Scat Pack Widebody – $49,185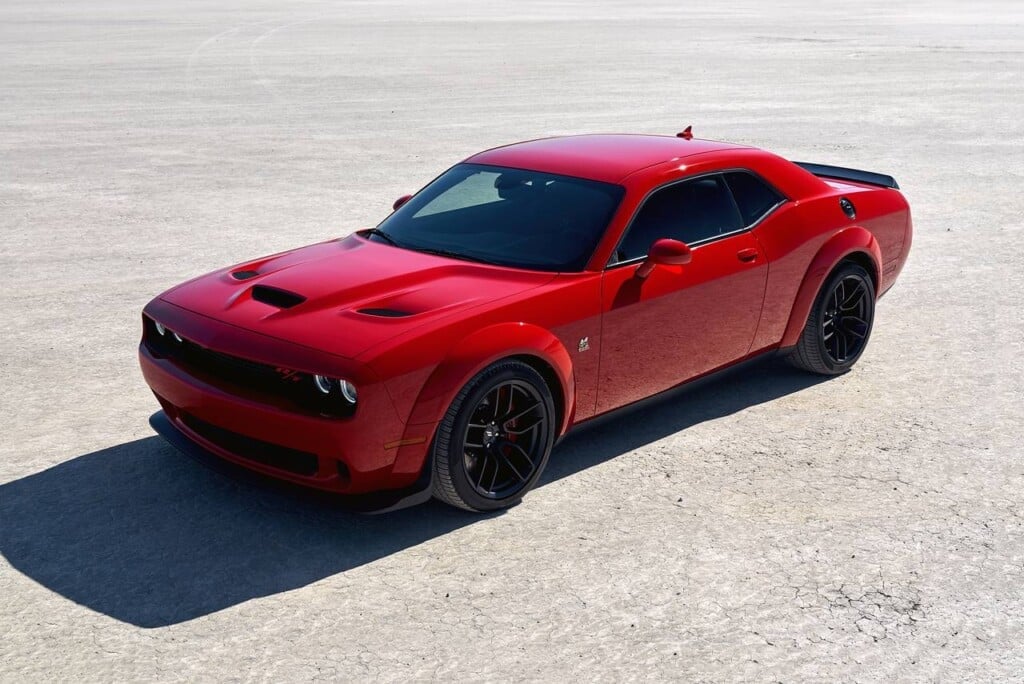 While this Dodge Challenger model is pushing the budget a little, it's worth every penny. Equipped with a 485-horsepower 392 Hemi V8 engine, this muscle car is ready to go.
Sure, it's not the Hellcat or Redeye model, but you do what you can with what you have. Even at this price point, you are going to get the Bilstein adaptive suspension and six-piston Brembo brakes for exceptional performance.
Horsepower: 485
Engine Size/Type: 6.4-liter Hemi V8
0-60 MPH Time: 4.2 seconds
5. Chevy Camaro 2SS – $42,500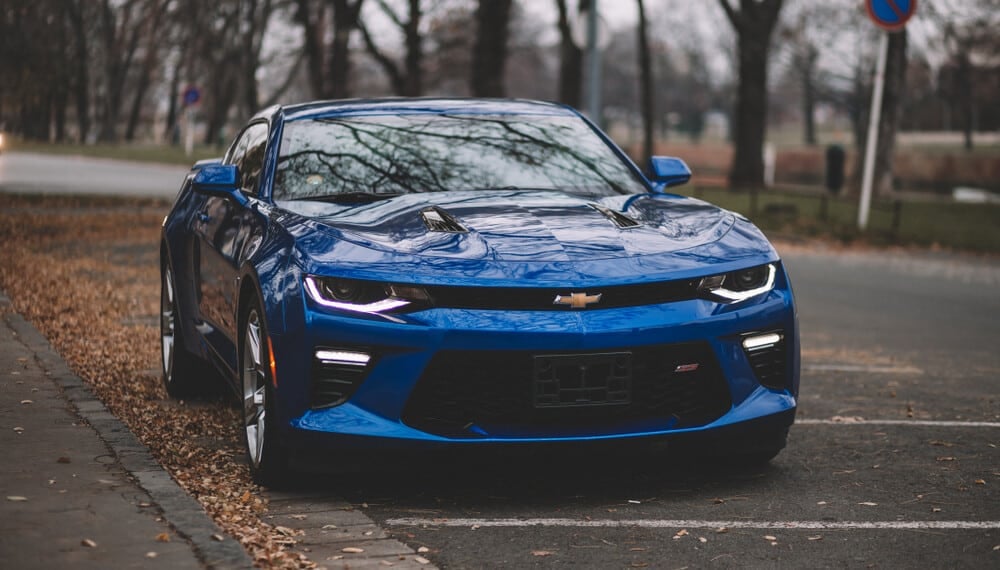 There are much better Camaro models to choose from compared to the 2SS, but none of them fit within the budget, so they must be overlooked. However, there are some upgrades you can make to the 2SS to make it perform better.
Consider getting the 2SS with the 1LE suspension and your price should still remain under $50k. Don't overlook the fact that this sports car has a 6.2-liter V8 engine, ready for a spirited drive.
Horsepower: 455
Engine Size/Type: 6.2-liter V8
0-60 MPH Time: 3.5 seconds
6. Ford Mustang GT – $40,285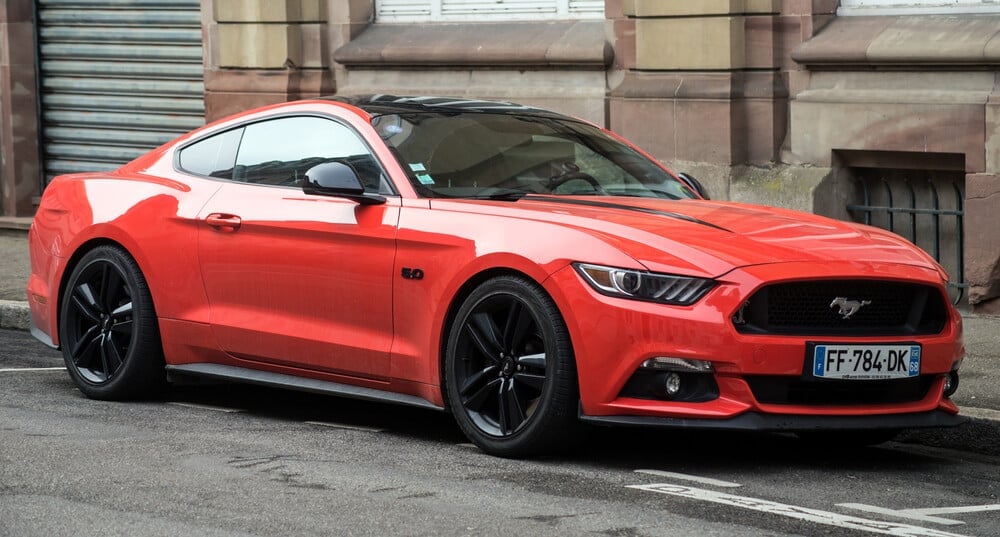 There are Mustang trims that go far below the budget and well over it. We would all love to drive the Shelby GT500, but that's not practical.
We settled with the GT because it falls within the budget. This high-performance model features a 460-horsepower 5.0-liter V8 with a six-speed manual transmission. It also comes with a limited-slip differential, six-piston Brembo brakes and can be outfitted in Twister Orange for just a little bit more.
Horsepower: 460
Engine Size/Type: 5.0-liter V8
0-60 MPH Time: 4.2 seconds
7. Subaru WRX STI – $38,170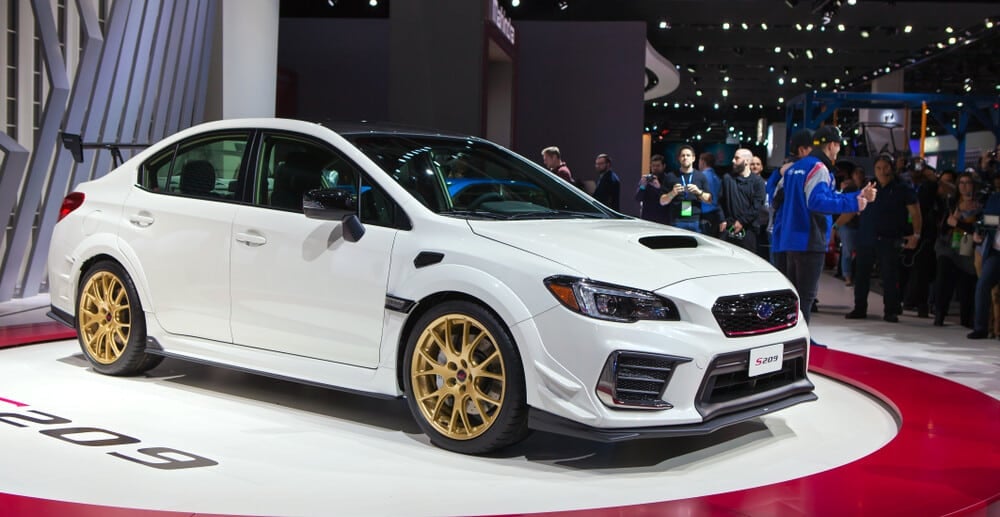 The tamer-looking car of the bunch is this model from Subaru. It might not look like it can hit the racetrack, but it is ready.
The 2.5-liter engine pumps out 310 horsepower for plenty of acceleration. It also comes standard with all-wheel drive, perfect for hitting rough terrain.
Horsepower: 310
Engine Size/Type: 2.5-liter flat-four
0-60 MPH Time: 4.4 seconds
8. Mazda MX-5 Miata – $33,045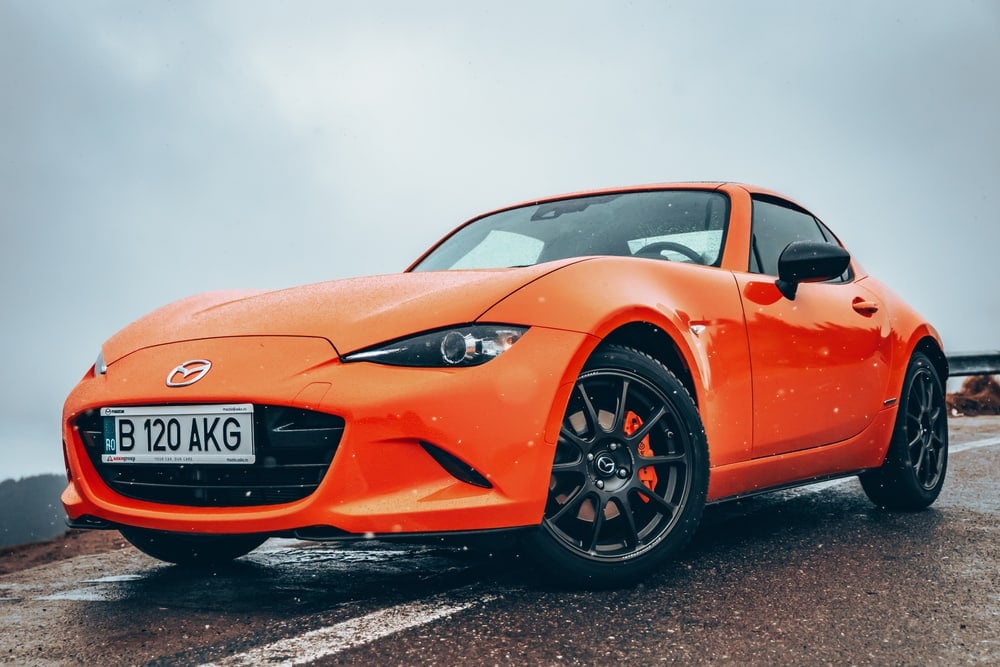 Don't let the lack of a turbocharger keep you from looking at the low-cost MX-5 Miata. This car can still pump out incredible performance.
Not only is the engine quick to push the car forward, but the lightweight design makes it zippy. With a manual transmission, you can enjoy a spirited ride.
Horsepower: 181
Engine Size/Type: 2.0-liter four cylinder
0-60 MPH Time: 5.7 seconds
9. BMW Z4 – $49,900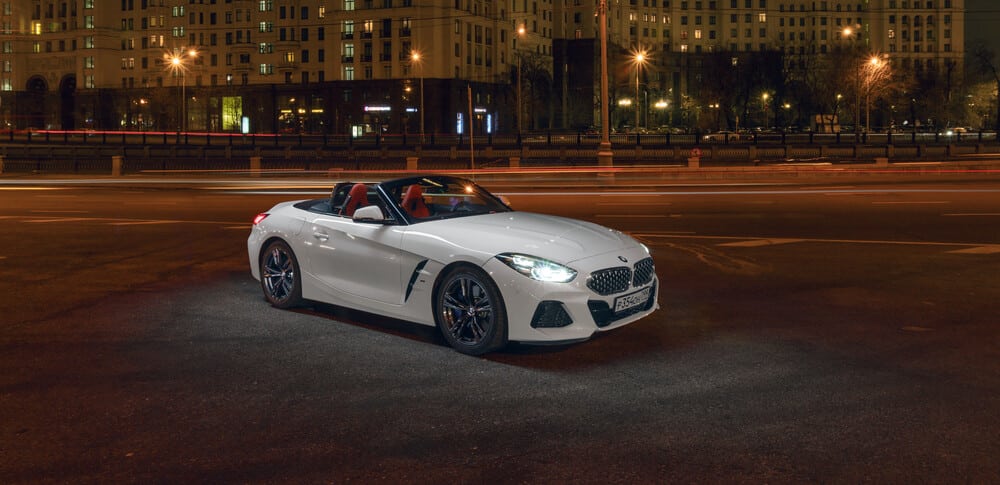 A great collaboration worth mentioning is between the BMW Z4 and Toyota Supra models. While it's pushing the boundaries of the budget, going over just a little would be well worth it.
While it doesn't handle like a Porsche Boxster, it does come close. Plus, this model comes complete with an eight-speed automatic transmission and rear-wheel drive for optimal highway cruising.
Horsepower: 255
Engine Size/Type: Turbocharged 2.0-liter four-cylinder
0-60 MPH Time: 5.2 seconds
10. INFINITI Q60 – $41,750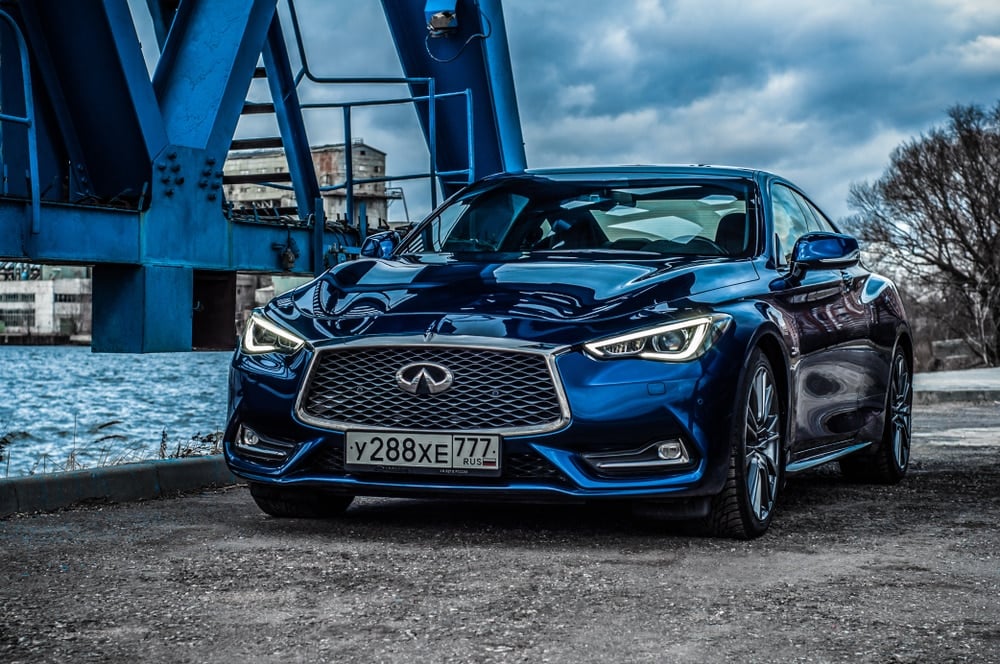 You can get behind the wheel of an INFINITI Q60 3.0T PURE for less than $50k with some room to spare, especially if you choose rear-wheel drive. However, there is room in the budget for a few upgrades, if you prefer.
Obviously, we would rather drive the Q60 Red Sport 400 with its potent engine and dual-intercooler water pumps. Sadly, that's not allowable with this list.
Horsepower: 300
Engine Size/Type: 3.0-liter V6
0-60 MPH Time: 5.4 seconds
11. Lexus IS 350 F Sport – $42,950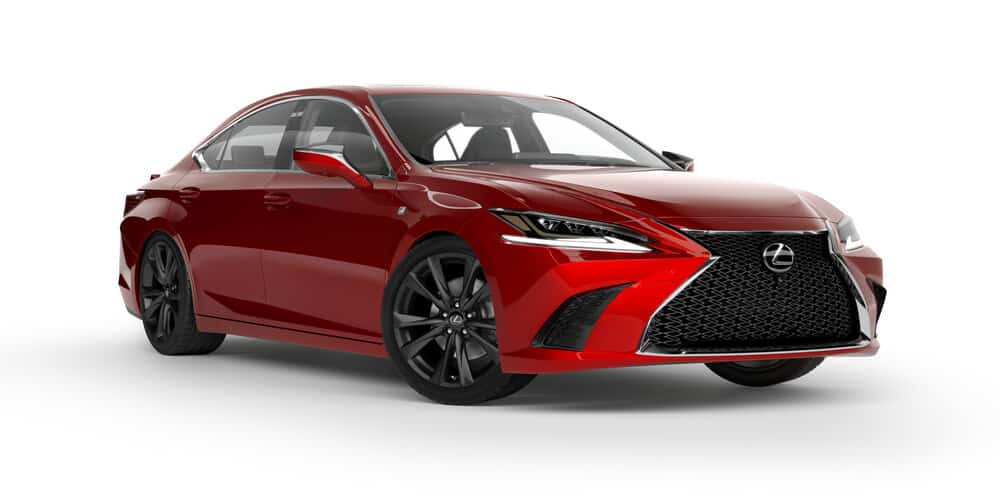 At first glance, this might not seem as enjoyable as some of the other options. It's true that this Lexus is a tamer sports car, but it still shouldn't be overlooked.
The 311 horsepower engine will still get you to 60 mph in just 5.6 seconds. Plus, all-wheel-drive means you can travel more places.
Horsepower: 311
Engine Size/Type: 3.5-liter V6
0-60 MPH Time: 5.5 seconds
12. Honda Civic Type R – $37,895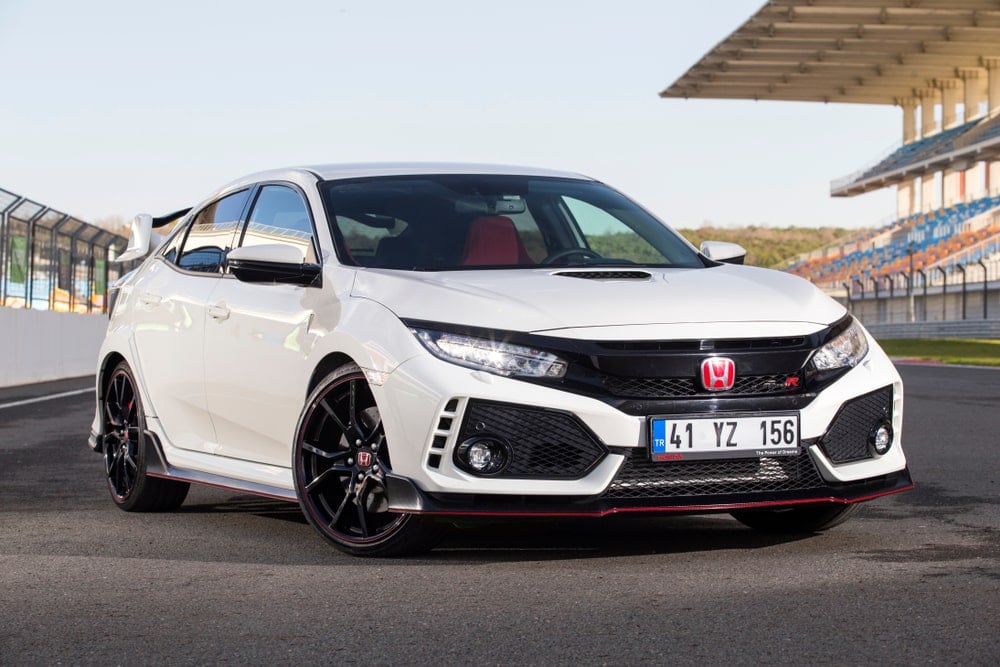 If you want something with a unique look, you can go for the Civic Type R. This sports car screams its aggressive stance from the rooftops.
It also takes you to 60 mph in 5 seconds with its responsive powertrain. However, it's also a sports car that offers you a relaxing and enjoyable commute for your daily drive.
Horsepower: 306
Engine Size/Type: Turbocharged 2.0-liter four-cylinder
0-60 MPH Time: 5.5 seconds
13. Hyundai Veloster N – $32,500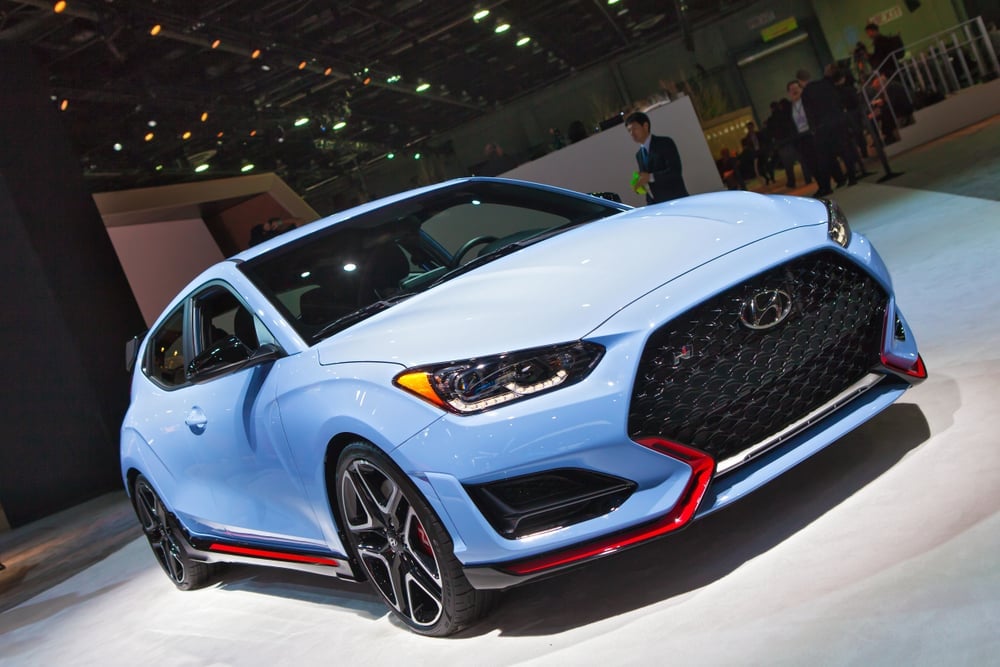 Hot hatches might not be as popular, but this one shouldn't be overlooked. It comes with a 275 horsepower 2.0-liter inline-four for an efficient yet fun ride.
While it used to offer a manual transmission, the only option now is the dual-clutch automatic transmission. However, this configuration provides swift control and superior handling.
Horsepower: 275
Engine Size/Type: Turbocharged 2.0-liter four-cylinder
0-60 MPH Time: 5.1 seconds
14. Cadillac CT5-V – $37,295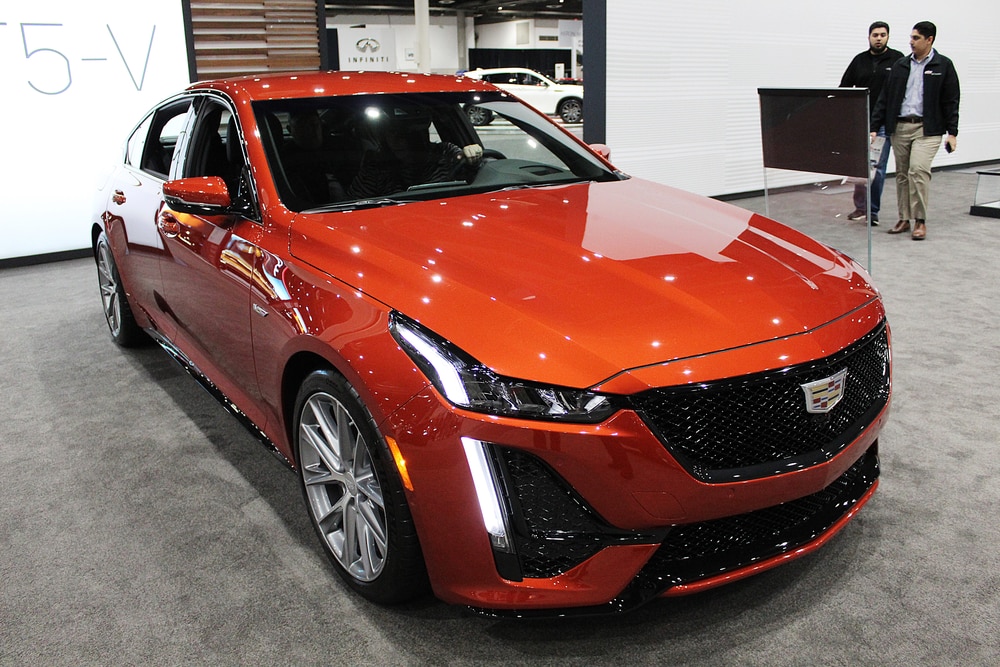 Of course, the Blackwing would provide much more excitement, but for the sake of the budget, we chose the CT5-V instead. Under the hood, you have a 360 horsepower engine that is ready to rock.
What's different from this model compared with the rest is the level of luxury you will enjoy. As a high-end sedan, this car has everything you need to remain comfortable and connected during a drive.
Horsepower: 360
Engine Size/Type: Twin-turbocharged 3.0-liter V6
0-60 MPH Time: 4 seconds
15. Tesla Model 3 Long Range – $49,990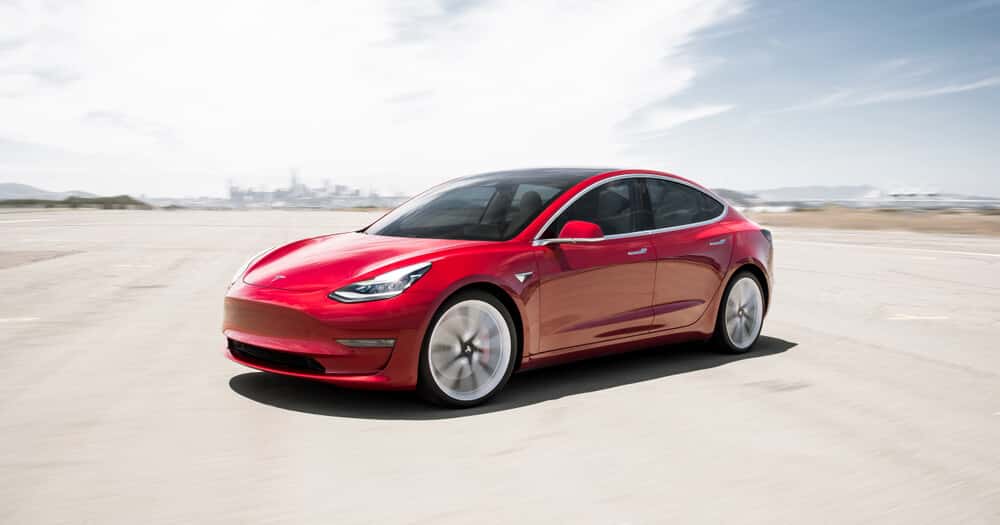 We have to include one electric car because the segment is worthy of attention too. This EV is like a lion ready to devour its prey.
While the acceleration might be silent, it can hit 60 mph in just under 4 seconds. This rear-wheel-drive EV is faster than the Q60 and the Veloster N but also provides an EPA-estimated 85 MPGe, making it the superhero of the bunch.
Horsepower: 449
Engine Size/Type: Electric
0-60 MPH Time: 3.9 seconds