Sports cars may only account for 1.5% of the vehicles on today's roads, but everyone dreams about driving one. The trouble is that sports cars can be impractical, leaving people without a daily driver. Yet, there are some that could be dual-purpose. Finding the best daily driver sports cars can help you attain that dream.
We cover some of the best sports cars to use as a daily driver. We also look at why this may or may not be a good idea. When you reach the end of our article, we also have some answers to questions you've been asking.
For daily speed, there's the Audi RS3, Alfa Romeo Giulia Quadrifoglio, Honda Civic Type R or Porsche Taycan. Also, consider the Mercedes-AMG E 53, Cadillac CT5-V Blackwing, BMW M3, Mazda MX-5 Miata, Toyota GR Corolla, Chevrolet Corvette, Hyundai Elantra N or Dodge Charger Hellcat Redeye.
We examine the specs of these top sports cars worthy of daily driving.
1. Audi RS3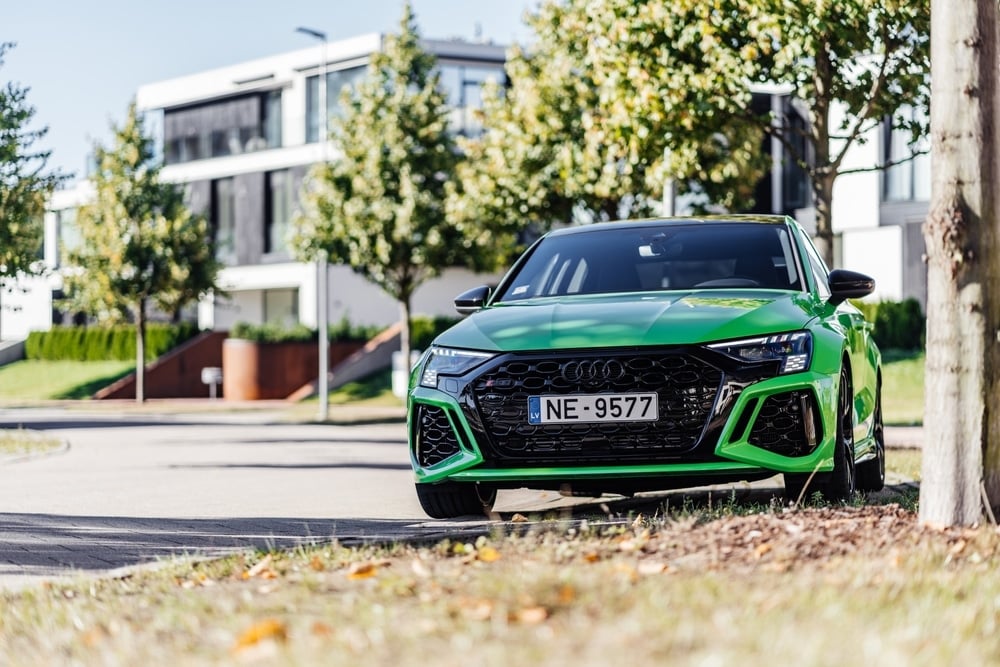 The RS3 is the perfect compact sedan if you desire more excitement during your daily drive. The upscale cabin makes every ride enjoyable and it's filled with every comfort you could desire.
The five-cylinder engine pushes out 401 horsepower, giving it a 0-60 mph time of just 3.3 seconds. It also includes standard all-wheel drive and sporty upgrades that make it worth every penny.
MSRP: $61,700
Fuel economy: up to 20/28 mpg
2. Alfa Romeo Giulia Quadrifoglio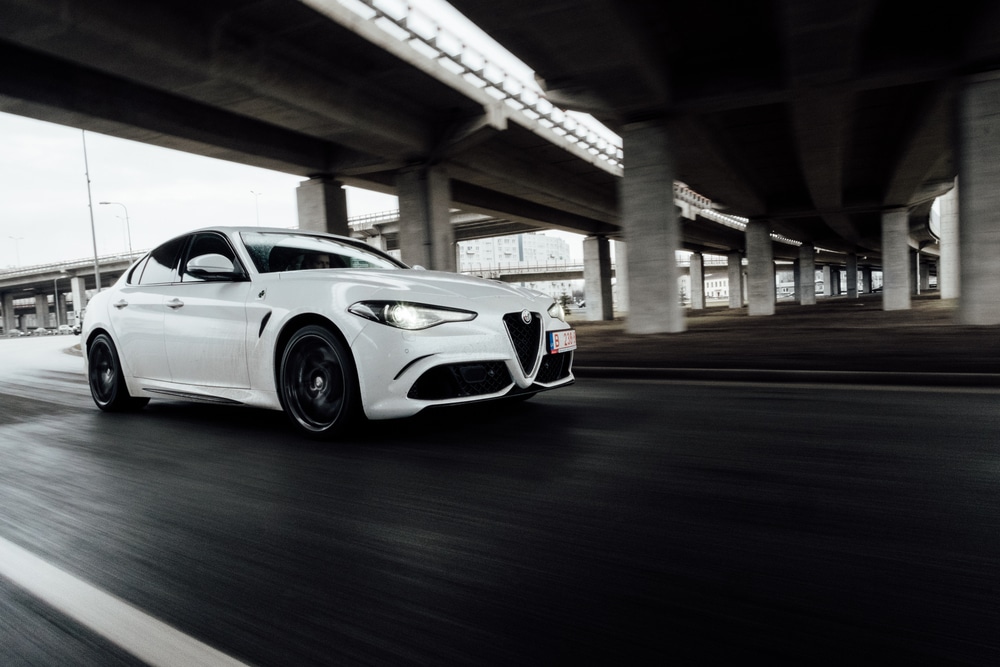 Yes, you can get a cheaper version of the Giulia, but it's not going to give you the same thrills as the Quadrifoglio. With its 2.9L V6 engine rated for 505 horsepower, this sports car can hit 60 mph in 3.9 seconds.
Additionally, this Alfa Romeo holds five passengers with ease and provides a composed ride. Can we mention that it also looks stunning, ideal for turning heads?
MSRP: $81,960
Fuel economy: up to 17/25 mpg
3. Honda Civic Type R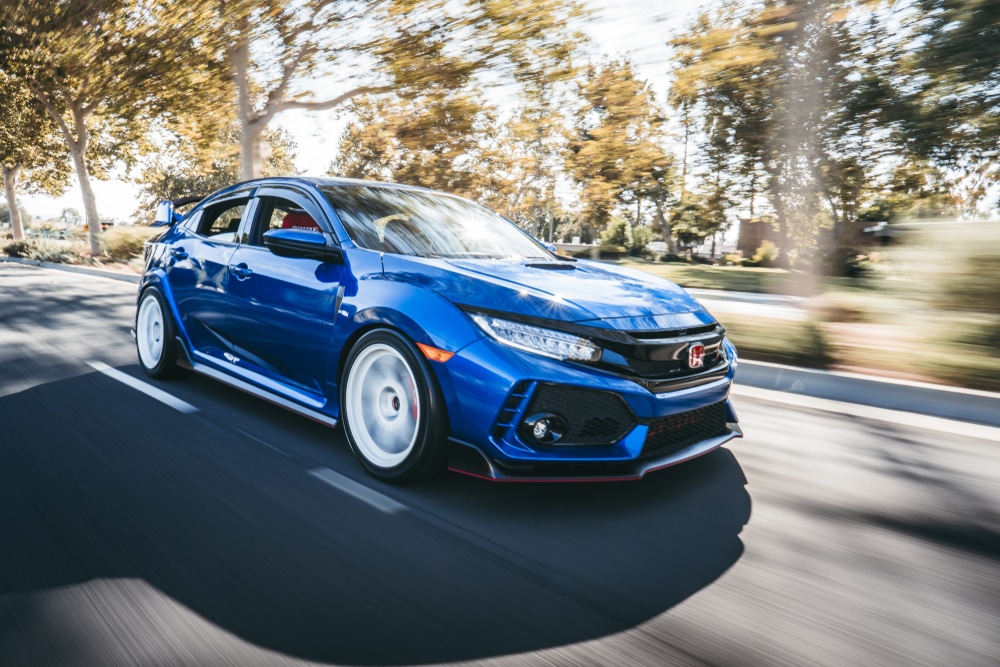 There are few sports cars as practical as the Civic Type R. With its new look and the more exciting engine, it's a real winner. Plus, there's space for everyone and more than enough cargo room.
With its turbo-four engine, you get access to 315 horsepower. You can also opt for the six-speed manual transmission, which makes every drive a little more fun. The best part about this model may be the price, which is sure not to spoil your budget.
MSRP: $43,795
Fuel economy: up to 22/28 mpg
4. Porsche Taycan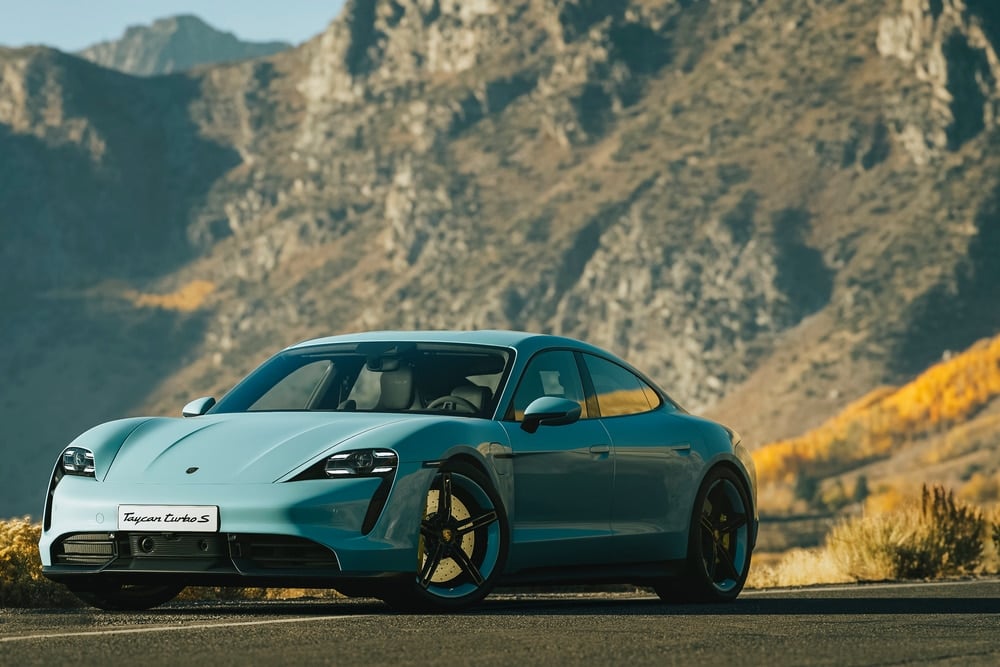 When you look at sports car options, it's valuable to consider EVs too. Many of the models on the road aren't that impressive, except for this Taycan. This electric sedan provides 402 horsepower with its single electric motor. However, you can choose models with up to 750 horsepower for even more thrills.
What makes the Taycan so fun to drive is its cornering ability that makes you feel like you are on the track. It also gives you up to 246 miles of driving range on a single charge, so it's perfect for getting to work every day.
MSRP: $90,900
Fuel economy: up to 83 MPGe
5. Mercedes-AMG E 53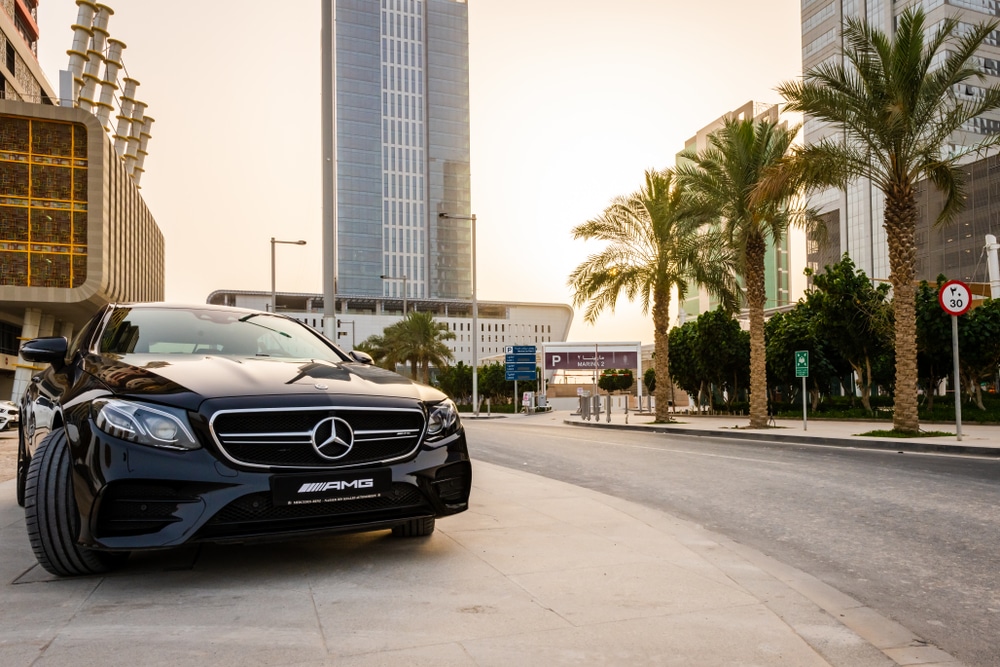 The AMG division is the Mercedes-Benz performance sector. With the AMG E 53 sedan, you can get a high-performance sedan that mixes some elements of daily driving in the mix. We prefer the E 53 over the C 63 Coupe because it has four doors and gives you a larger trunk. It's also a better option than the AMG GT because of the price.
This luxury sedan provides 429 horsepower out of the turbo inline-six and hybrid system. Overall, it should hit 60 mph in just 4.4 seconds. Plus, it has a specially-tuned suspension for an enjoyable ride.
MSRP: $81,300
Fuel economy: up to 20/28 mpg
6. Cadillac CT5-V Blackwing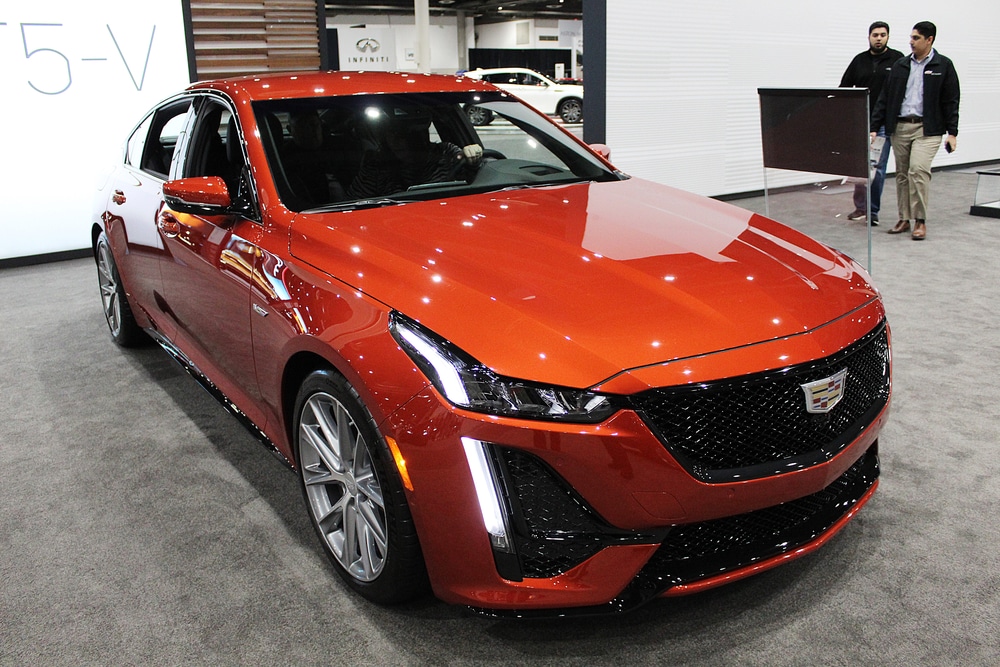 Cadillac may not be immediately thought of as the brand to go to for a sports car, but don't overlook the value of the CT5-V Blackwing. It's powered by a supercharged V8 engine that pumps out 668 horsepower. You can also choose from the six-speed manual or ten-speed automatic transmission. It hits 60 mph in as little as 3.4 seconds.
What's most impressive about this Cadillac is its feedback and handling. As you grip the steering wheel, you feel completely in control. There's also more than enough room to hold five people, so carpooling is a breeze.
MSRP: $93,495
Fuel economy: up to 18/27 mpg
7. BMW M3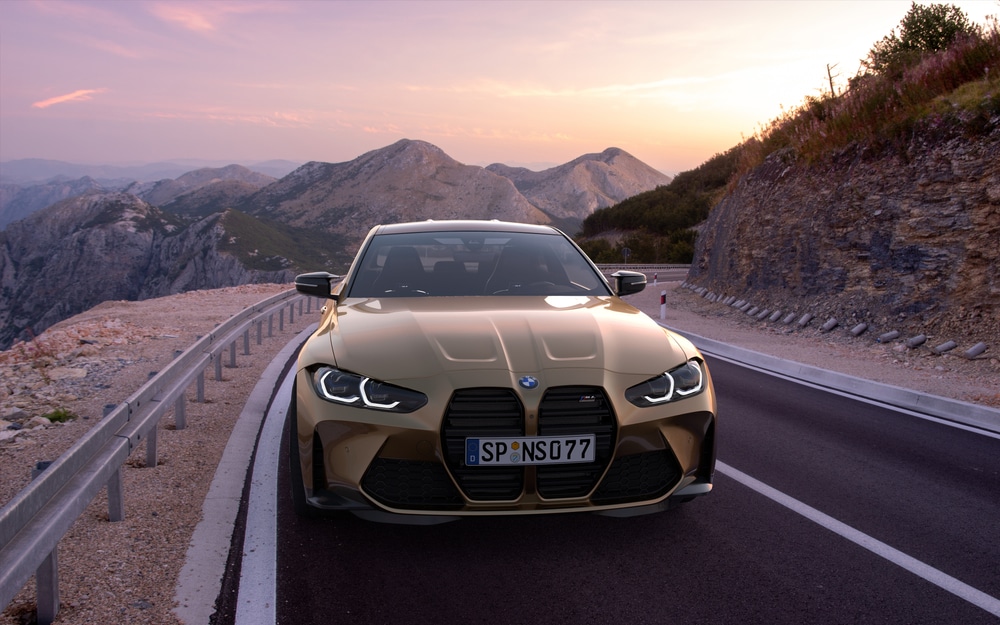 The M nameplate designates the performance end of BMW vehicles. The M3 is an upscale sports car designed for daily driving. With the adaptive dampers, every road imperfection is smoothed out, so the ride is never harsh.
Its twin-turbocharged inline-six engine pushes out up to 503 horsepower. Plus, the grip on the road helps you handle corners like a boss.
MSRP: $76,000
Fuel economy: up to 16/23 mpg
8. Mazda MX-5 Miata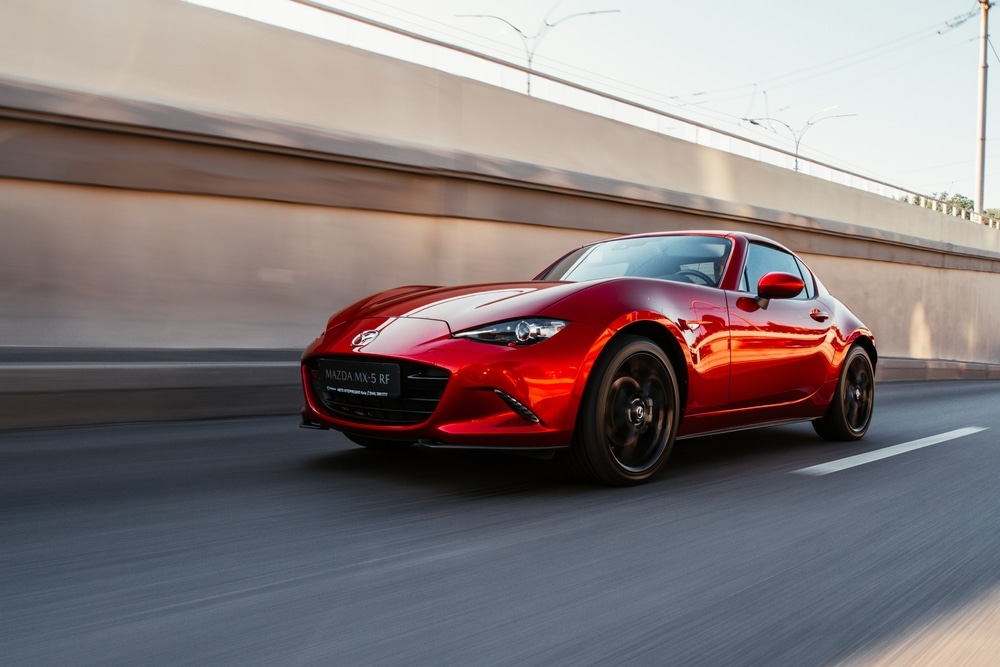 The MX-5 Miata has been a fan favorite for many years. It has been a daily driver for many owners for decades and it doesn't cost a lot to drive.
Fuel economy is also a top feature, helping you save money every day during your commute. This Mazda would provide a great way to break into the sports car market without spending your life savings.
MSRP: $28,050
Fuel economy: up to 28/36 mpg
9. Toyota GR Corolla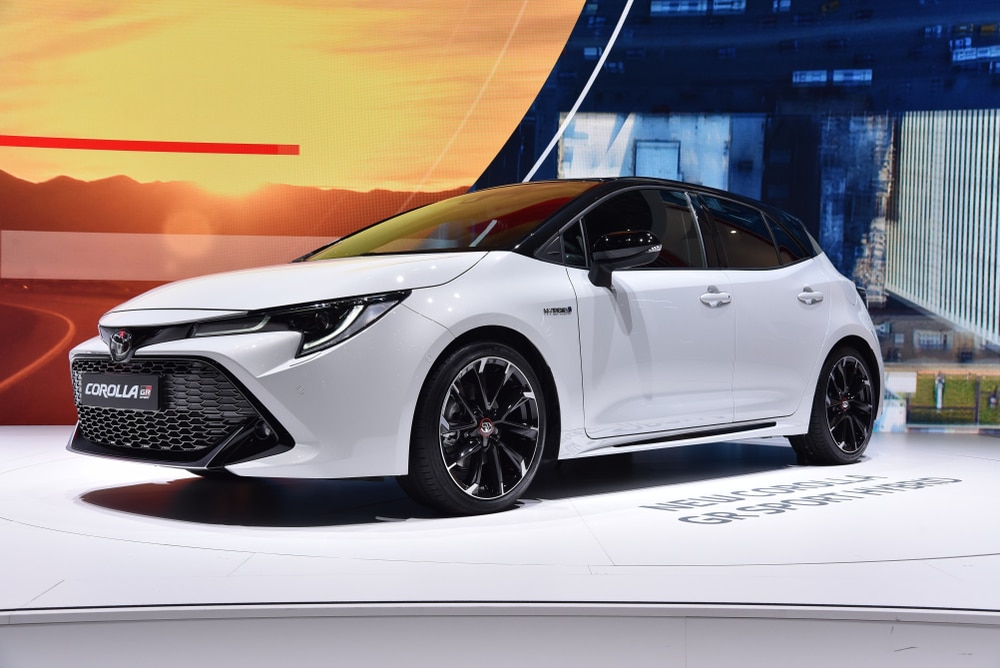 Toyota Gazoo Racing has given us many models to be excited about. While the GR86 and Supra are all exciting options, they don't have room for more than two people. That's why we picked the GR Corolla for our list instead.
Don't overlook what the turbocharged three-cylinder engine is capable of since it can produce 300 horsepower. While that makes a 0-60 mph time of 4.9 seconds, you can't argue with the price or the agility of this model.
MSRP: $35,900
Fuel economy: up to 21/28 mpg
10. Chevrolet Corvette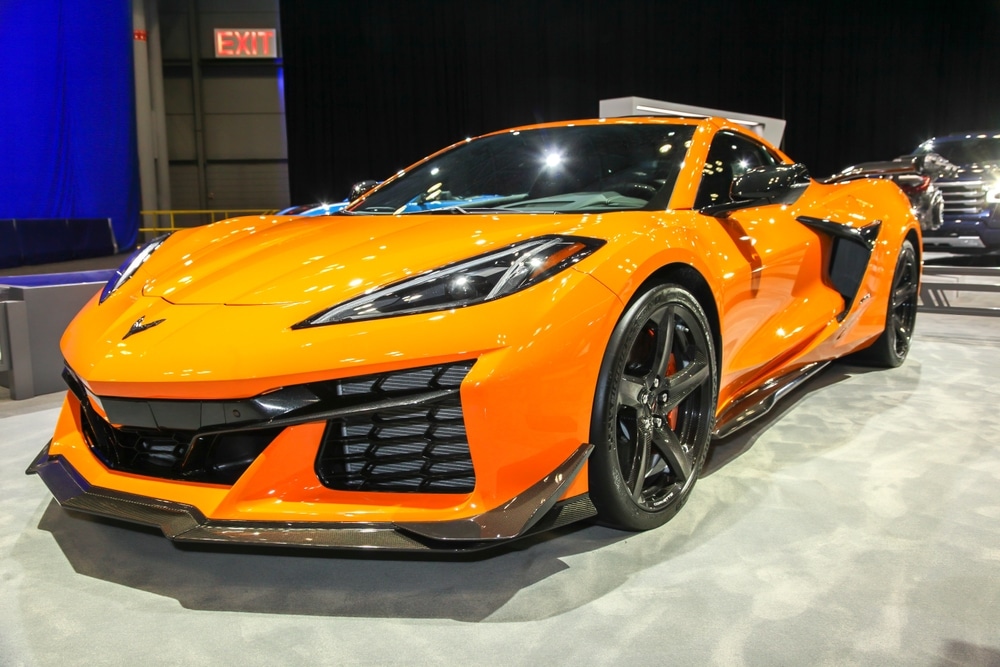 Today's Chevy Corvette is a stunning beauty to look at. No matter which trim you choose, you are sure to enjoy the fast-paced thrill of the open road.
With GM reliability to back it up, you can also use this sports car for your daily driver. The level of performance you get is based on how much you are willing to spend.
MSRP: $66,300
Fuel economy: up to 16/24 mpg
11. Hyundai Elantra N
While the Elantra N isn't going to win top-speed awards, it's a practical addition to the list. This compact sedan is low-cost and helps you achieve some speed without paying more than necessary.
The Elantra N has a 2.0L turbocharged engine under the hood, good for 275 horsepower. However, the over-boost feature gives you temporary access to 286 horsepower. It should hit 60 mph in 5.1 seconds. Plus, it includes large brake rotors, an electronic limited-slip differential and an integrated rally-inspired drive axle.
MSRP: $32,900
Fuel economy: up to 22/31 mpg
12. Dodge Charger Hellcat Redeye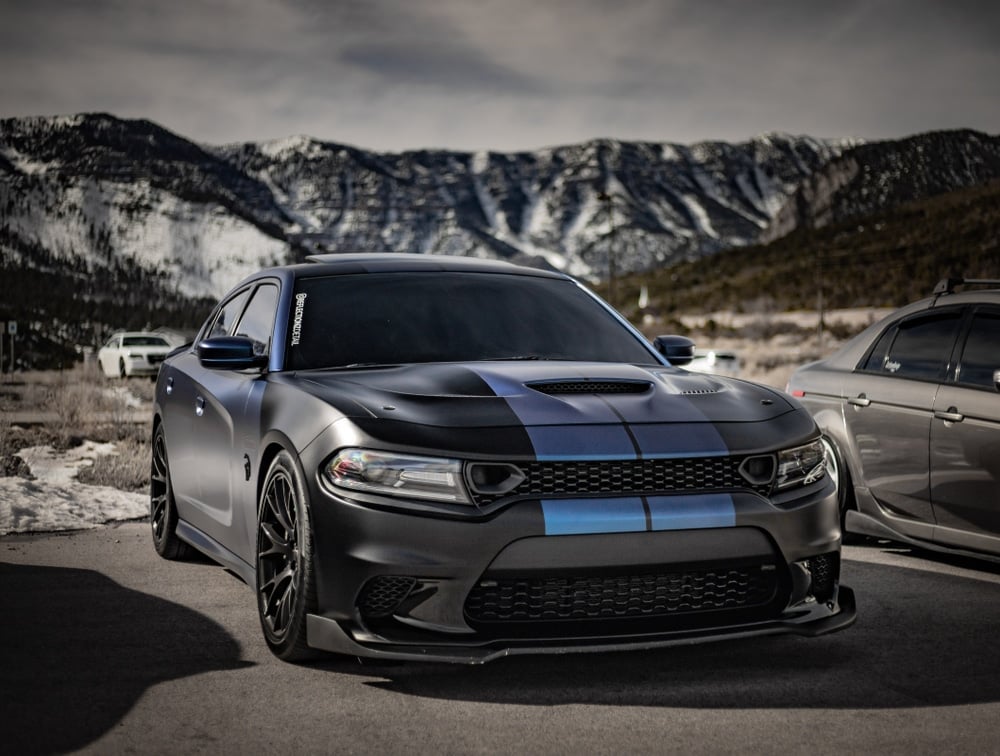 Rounding out our list is the Charger SRT Hellcat. The supercharged V8 engine is giving out 797 horsepower, helping it get to 60 mph in 3.8 seconds. With the widebody configuration and aggressive hood scoop, you are going to rule the road.
Don't overlook the added benefits of this car. It has a trunk measuring 17 cubic feet and comfortable seating for your occupants. Plus, the newest models include high-tech features that keep up with the competition.
MSRP: $100,570
Fuel economy: up to 12/21 mpg
Pros and Cons of Daily Driving Sports Cars
Before you decide to buy a sports car and drive it every day to work, there are some considerations to think about. Sure, the pros of this option are bountiful and convincing, but take a look at the cons to balance your decision.
Pros
Enjoy high-class style
Experience luxury features
Mind-blowing performance available
Customization available
More pride during a daily drive
Handle curves with ease
Cons
Higher MSRP
Faster depreciation
More expensive maintenance and repairs
Lower fuel economy
The ride can be harsh
Reliability may suffer
Comfort may be lacking, causing aches and pains over time
Harder to get in and out of
Can you use a sports car as a daily driver?
The majority of sports cars aren't going to be good daily drivers. They can be difficult to get in and out and visibility is often poor. Additionally, the ride may not be what you expect, leading to aches and pains by the end of the drive. If you want to drive a sports car every day, choose one that's meant for the long haul.
What is the disadvantage of a sports car?
Sports cars tend to have a higher MSRP. They also depreciate faster, cost more to maintain and repair and use more gas. The ride can be harsh and reliability may suffer. On top of that, some are hard to get in and out of and comfort features may be lacking, creating a painful ride when it's too long.
Can a 911 be a daily driver?
There's nothing stopping you from driving a Porsche 911 every day, but the lack of space could become a concern. While it's a four-seater sports car, the back seats can't hold much more than a bag or your coat. If you are driving alone every day, it may work for you.
Can you daily drive a supercar?
Exotic cars are great to drive and show off, but they aren't made for everyday driving. They lack passenger comfort and cargo space, so they aren't practical. Additionally, supercars aren't meant to rack up a lot of miles. Instead, it's designed to be used sparingly and to enjoy some excitement.
What is the best horsepower for a daily driver?
It depends on how much you want to spend. If you need a budget-friendly sports car, such as the Mazda MX-5 Miata, you may only enjoy 181 horsepower. However, if you can spend more and buy the Dodge Charger Hellcat Redeye, you'll have nearly 800 horsepower to play with instead.
Conclusion
It's everyone's dream to one day own a high-powered sports car. If you are in a position to make that dream a reality, consider the benefits of driving it every day. Not only would you get to enjoy your investment, but you won't need to purchase another vehicle.
However, there are also some major downsides to driving your sports car every day. It's going to deal with more wear and tear. With the price of fixing a sports car, that may mean a lot of extra expenses. Plus, the high-powered engine isn't going to provide you with the best fuel economy. Choosing one of the better options for daily driving may help you get the performance you deserve without sacrificing other factors.