If you are an at-home mechanic, you want a vehicle that is simple to fix and maintain. By choosing the right brand and model car, you can ensure that most of the work can be done without visiting a repair shop. So, what are the easiest cars to work on for beginners?
We doubt that some of our top choices will surprise you, but there could be a few you might not have thought about. In this guide, we also look at whether new or older cars are better to work on, as well as whether the country of origin matters. Finally, you will gain a few answers to questions that have been bothering you.
Top 11 Easiest Cars To Work On
For a car to be easy to work on, you want something that has an accessible engine and transmission. It also helps if you can find parts easily without too much hassle.
Here are 11 cars we find to be easy to work on, no matter what your skill level is.
1. Toyota Corolla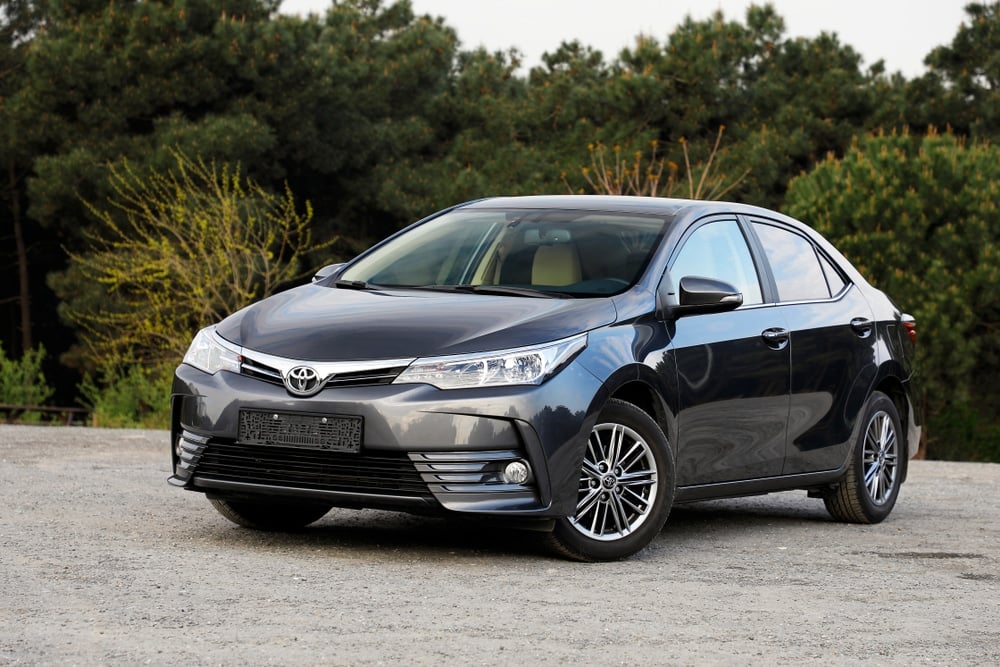 The Toyota Corolla may very well be one of the most popular cars ever sold in the United States. Because of the popularity, you will never have trouble finding the parts that you need. Additionally, the engine is easy to access. Because this car uses a timing chain, maintenance is even easier.
What's best is that the Corolla is known for driving hundreds of thousands of miles. Even if the body eventually wears out, the engine can keep going strong, with only minor repairs needed.
RELATED: Are Toyotas Good Cars? Are They Reliable?
2. Kia Ceed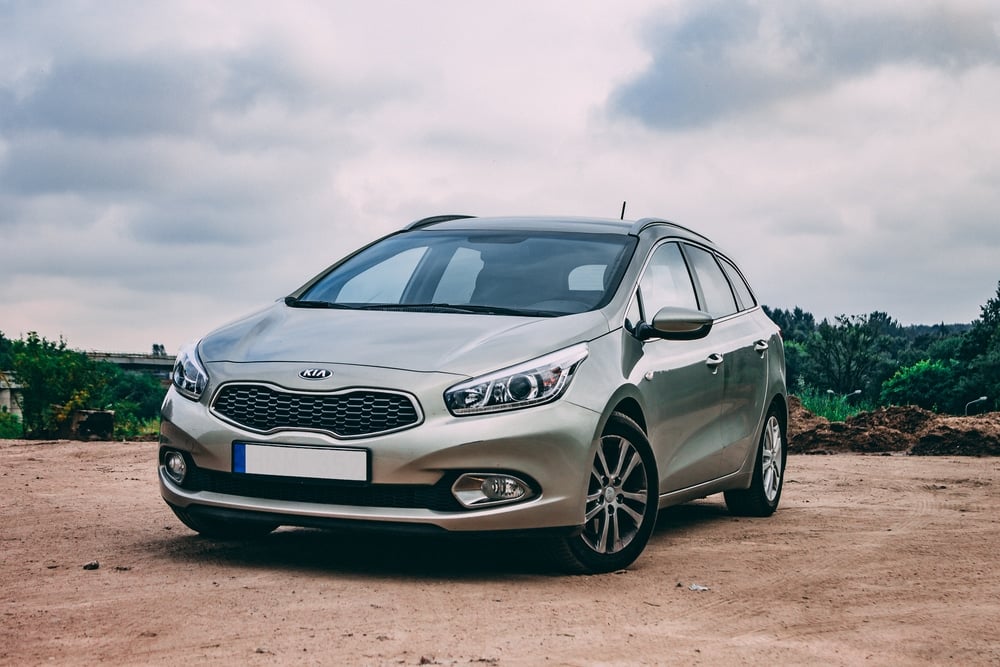 In the European market, the Kia Ceed is a top choice. Prior to 2018, it was sold as the Kia cee'd, but either way, it's a compact car that has been a fan favorite. There's even a newer XCeed, if you are looking for a crossover model to work on.
As with most Kia models, there's nothing too sophisticated to work on. The engine is in an accessible location and you won't have trouble getting parts. If you are in America and want to work on a Kia, be sure to check out #4 on our list.
3. Lada Niva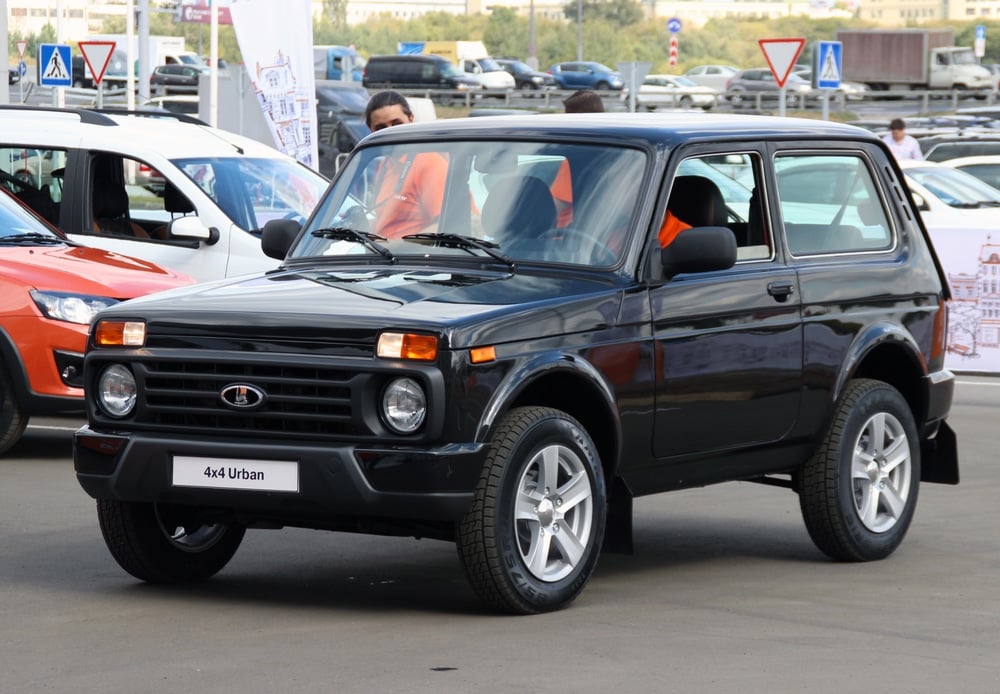 Another popular model outside of the United States is the off-road Lada Niva. It's been a popular 4×4 for numerous decades, so parts are never difficult to source. By removing the spare wheel, you can easily get into the engine to perform necessary maintenance.
Plus, it's easy to find a good deal on one if you want a project car. Beef it up to hit the trails or equip it with some newer accessories for on-road style.
4. Kia Rio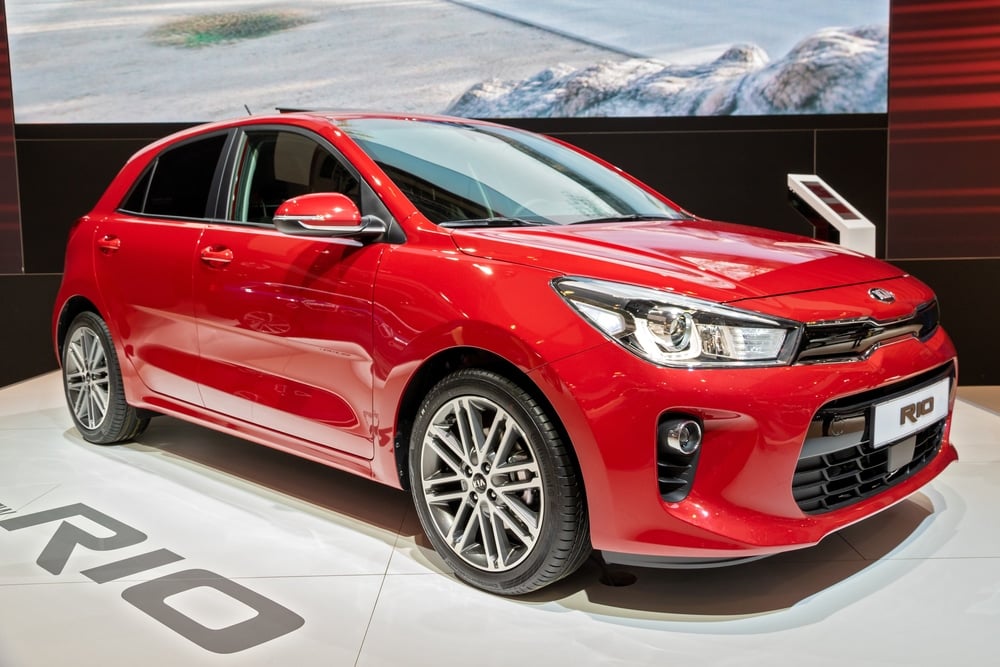 The Kia Rio is a popular subcompact car that has spent a lot of years on the streets. There are multiple body styles, so you can get the type that best fits your needs.
Plus, the small design makes it easy to get anywhere under the hood for quick repairs. You also aren't going to spend a lot of money on the parts, helping you to keep the costs to a minimum.
Kia's are very reliable nowadays and are on the top of lists of the most reliable cars, so the chance is that you don't have to repair anything if you own one.
Learn more: Are Kias Good Cars? Are They Reliable?
5. Toyota Camry
The Toyota Camry is a popular option if you want something fun like the Corolla, but you need a little more room. This vehicle has also spanned many decades on the road and parts are plentiful.
The Camry has been built with multiple engine options. While the four-cylinder engines are the easiest to work on, the V6 shouldn't cause too many problems. With proper maintenance, you can expect the Camrys to last just as long as other Toyota cars, making it a good investment if you are looking for something long-term.
6. Chevrolet Silverado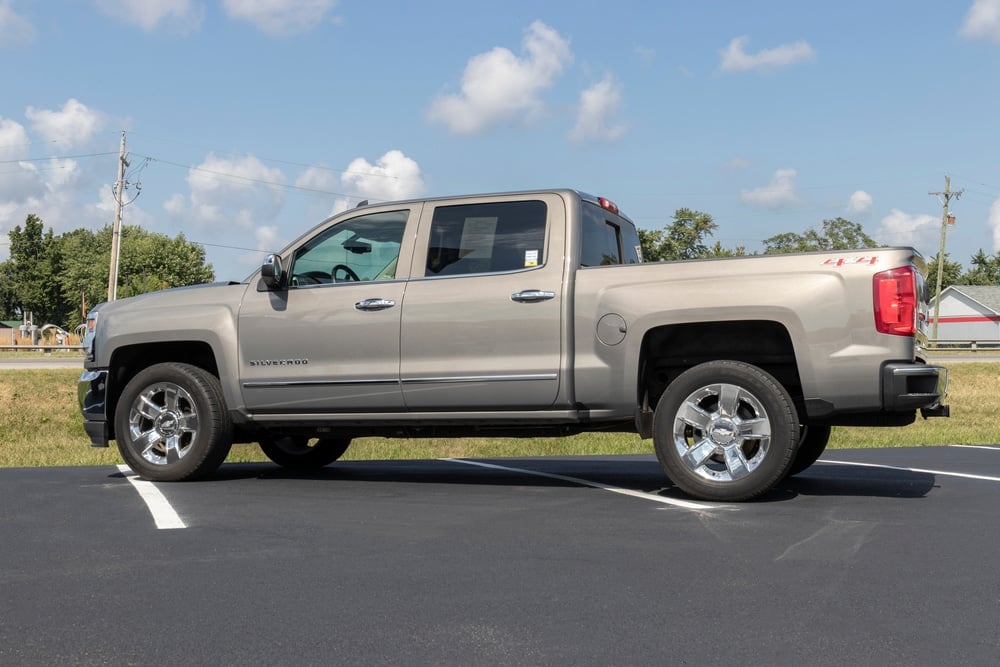 If you want to work on a truck, there's nothing quite as easy as the Chevy Silverado. There may not be as many on the road as the Ford F-Series, but the spacious area under the hood makes maintenance a breeze.
You can get underneath the truck and in the engine compartment just as easily. If you are looking for the best models for beginners, we recommend anything from 2003 to 2007. Plus, you can find plenty of OEM and aftermarket parts, making it easy to customize the ride.
Some Chevy cars can be worked on easily, along with a few of the SUVs. If you are dedicated to the Chevy brand, you are bound to find something easy to fix.
7. Honda Accord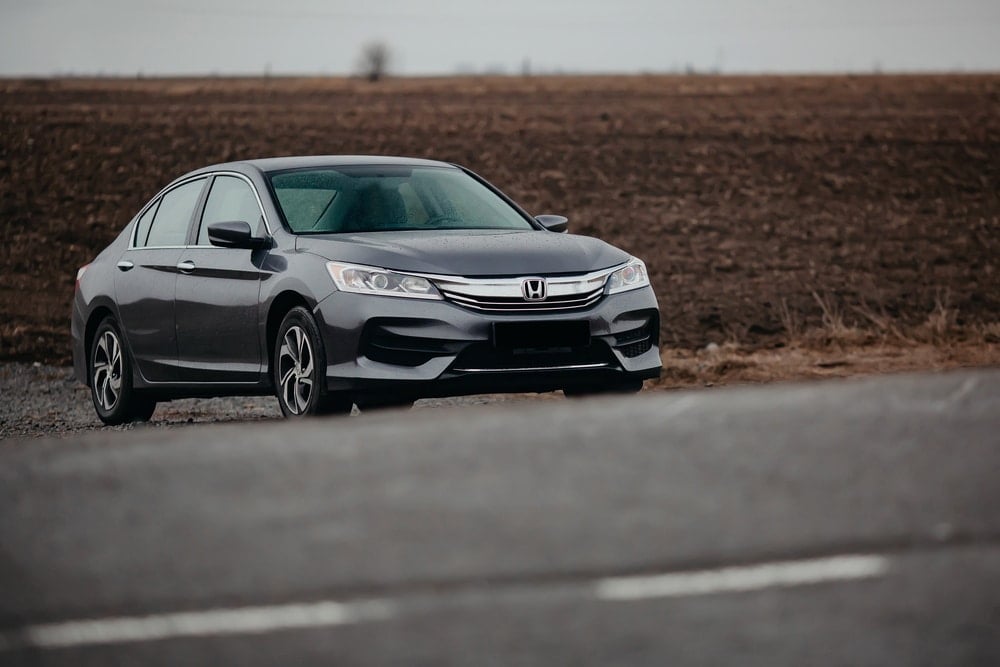 The Honda Accord is another top choice, sitting a little bigger than the compact Civic model. Simplicity is everything this Japanese car is about and there are plenty of different models to choose from spanning several decades.
While you may need to keep up on maintenance, the Accord is as reliable as they come. With proper care, your car can last 300,000+ miles without any major problems. Even when repairs are needed, you can find a plethora of OEM and aftermarket parts.
RELATED: Are Hondas Good Cars? Are They Reliable?
8. Mazda MX-5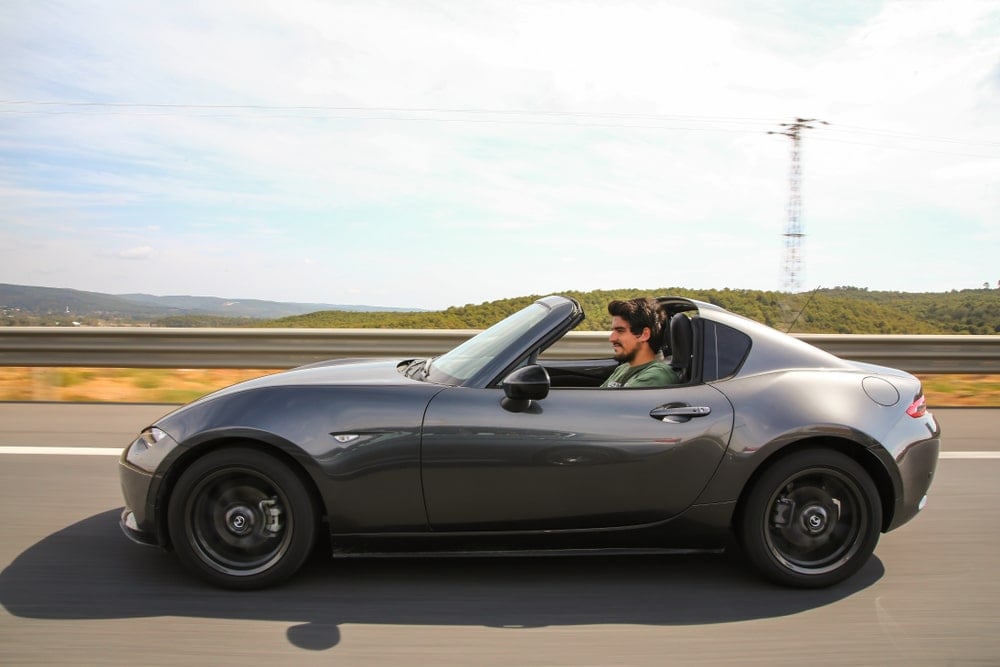 The Mazda MX-5 Miata is a sports car, making it stand out among the list. Even though it's designed to bring a lot of fun on the road, it's simpler than you would think to work on. The engine is easy to access and all of the spark plugs are on top.
Parts in this car are also easy to swap. Plus, there's a nice supply of aftermarket supplies available if you decide you want to customize your ride. Considering how cheaply you can buy a used Miata, it makes sense to make this a project vehicle.
RELATED: Are Mazdas Good Cars? Are they Reliable?
9. Nissan Altima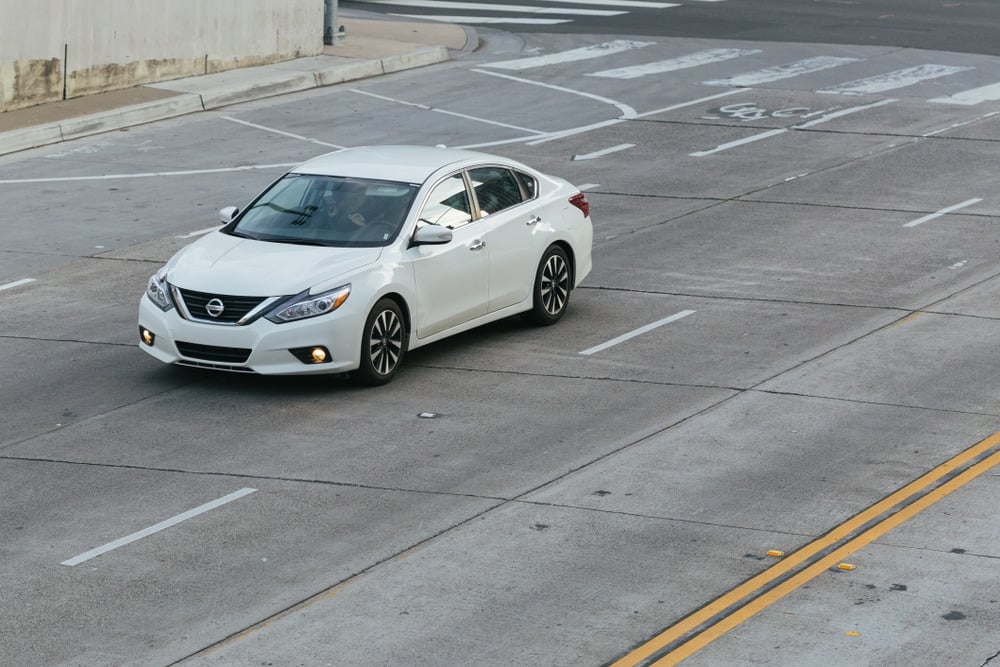 When it comes to reliability, few cars can compete with the Altima. It maintains one of the highest dependability scores, ensuring you go years without fixing anything major. With regular maintenance, this car can provide great bang for the buck.
The compact engine makes it easy to work on and it comes with a reliable timing chain. Over the years, the only major complaint from mechanics is the terrible headlight design. It does require you to take the bumper off if you need to change out the bulbs.
Besides the Altima, most Nissan models are just as easy to repair. While the Altima is one of the smaller vehicles, you don't need a lot more expertise to work on the other cars or SUVs. The only exception is the Nissan truck lineup, which isn't as easy to work on as American pickups.
10. Honda CR-V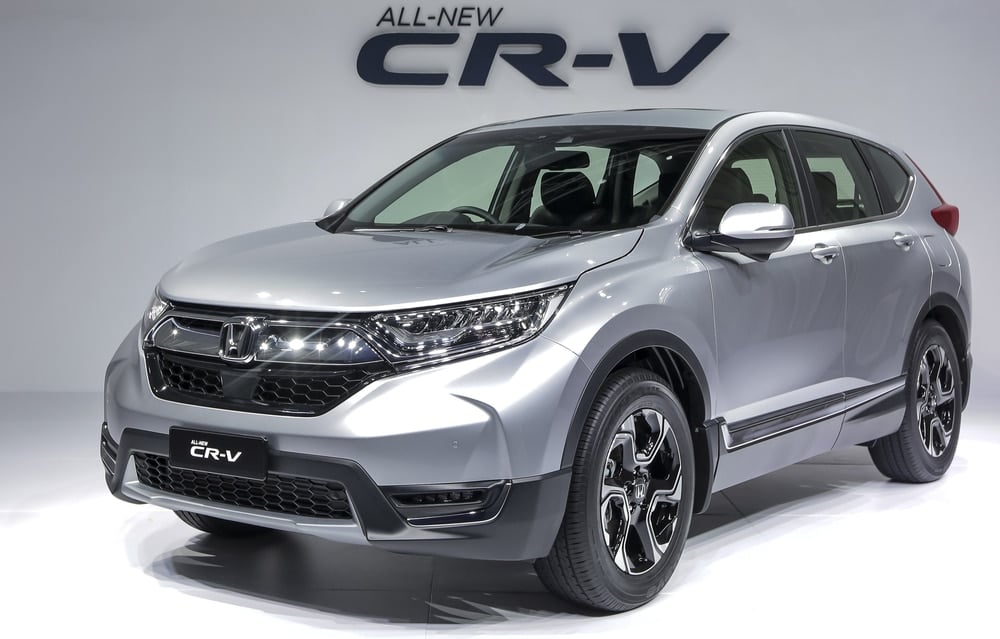 You don't have to choose a car to get a compact layout. Opt for the CR-V if you need a family vehicle that's simple to work on. This Honda is reliable, so you may only need to perform maintenance.
If something does go wrong, diagnosis is simple and straightforward. All of the parts are within an arm's reach and you won't have trouble finding the replacements needed.
11. Jeep Wrangler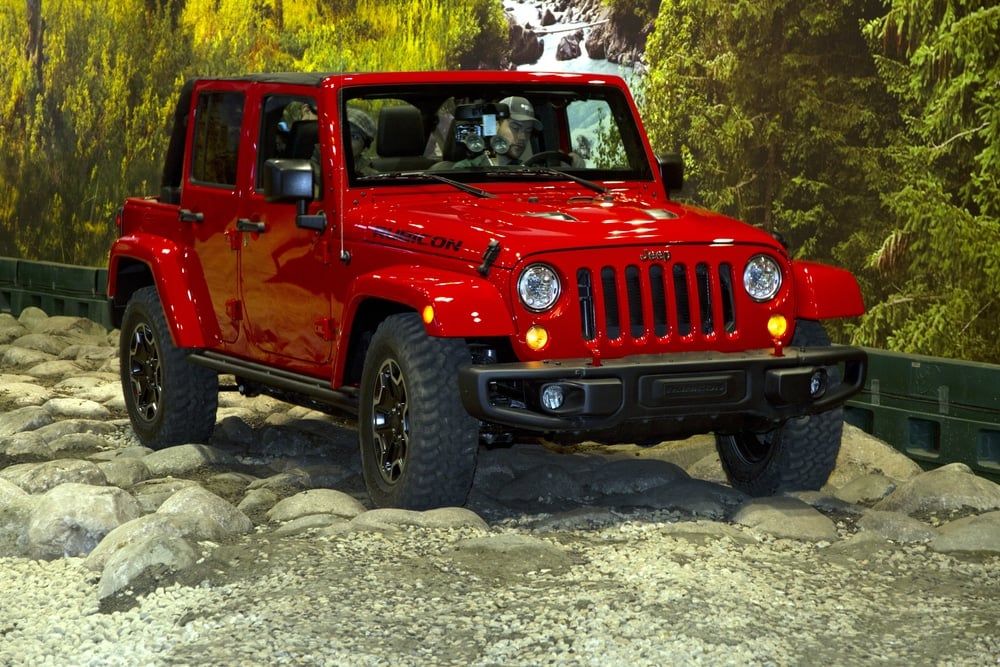 If you want something designed for the trails, you can't go wrong with a Wrangler. Through the decades, the Wrangler has been a top choice for enthusiasts that want to do their own work. You can maintain, fix and upgrade this SUV with ease.
While the engine has changed throughout the years, they have all been very popular. You can swap it out for a new one or get the parts needed for maintenance. Further upgrade its capability with some aftermarket parts for off-roading, such as a winch, tow hooks and LED lighting.
Old Vs. New Cars
What's easier to work on – a new car or an older model? Both have their benefits and disadvantages, but the majority of mechanics agree that an older car is easier to work with. Older style vehicles have simpler designs without a lot of complexity to work around. Fewer systems are computerized on older cars, taking a lot of aggravation out of the picture.
On the other hand, the newer car has a better system for diagnosing problems. With the introduction of OBD-II systems, code scanners can be plugged into the port and DTCs can be read. By researching these trouble codes, you can get a better feel for what's wrong without doing a lot of guessing.
Still, this technology can also be the downfall of the newer cars. When something breaks with an advanced system, it can be costly to fix. Not only that, but without certain expertise, you may not be able to work on it yourself. You may not be qualified to work on today's advanced safety systems, such as blind spot monitoring or hands-free driving.
The lack of knowledge becomes even more real if you have a hybrid or electric car. Not only do you need to understand these systems, but you will need specialized tools for the repairs.
American vs. Asian vs. European Cars
Is there a difference in working on cars from varying manufacturers? Most mechanics agree that American and Asian cars tend to be the easiest to work on. American cars have an advantage because of how easy it is to find the parts. The compact models and trucks tend to be the easiest among this group to work with.
As far as Asian cars are concerned, many of the configurations are compact. Under the hood, the design is typically well laid-out and easy to access.
The hardest among them all to work on is the European cars. Parts can be difficult to source and the systems are often different. In fact, even experienced mechanics struggle to work on these luxury models. For this reason, you find shops that specialize just in working on these high-end models, and they charge a premium price because of their expertise. 
Which car brand is the easiest to repair?
Honda and Toyota vehicles are often the easiest to repair and don't usually need more than general maintenance performed. If you want a low-cost vehicle to repair, the Mazda and Kia models tend to have the cheapest parts and it's never difficult to get replacement components. 
What car brands do mechanics recommend?
If you ask a professional mechanic, you'll probably hear that Toyota, Lexus, Kia and Honda are among the top choices. All four of these brands tend to rate highly in durability and reliability testing. Plus, the majority of models from each of these brands are easy to work on, even with minimal expertise. 
What cars need the least repairs?
Among those that are most reliable, you will also find that fewer repairs are required. Toyota, Lexus, Kia and Honda are among the brands that require the least amount of repairs. Aside from maintenance, you may not have to repair anything until the mileage gets on the higher side. 
What car is the hardest to work on?
European cars are among some of the most complicated to work on. For this reason, mechanics open shops dedicated to these brands and charge a premium price for work performed. European vehicles have their own set of diagnostic systems and parts, which are very different from other types. 
Conclusion
Whether you want to buy a Toyota Corolla, Kia Ceed, Lada Niva or Kia Rio, you should be able to work on them with ease. Additionally, the Toyota Camry, Chevrolet Silverado, Honda Accord, Mazda CX-5, Nissan Altima, Honda CR-V and Jeep Wrangler are all top choices.
Perform some research before you decide which car model to buy. Make sure parts are easy to acquire and that there's enough information online to handle most repairs. Once you have picked the car model worth tinkering with, it's time to get down to business.
Learn more: