The term sports car is often used to describe a variety of vehicles on the road. Understanding the different types of sports cars better equips you to get what you are looking for.
In this guide, I cover the four types of sports cars so that you can better understand which is best for your needs. I also outline a few of the most popular from each classification so you have an example to look at.
What Is A Sports Car?
There's no clear definition for what can be deemed a sports car. This term is often used as a general classification of any car with exceptional performance. It should offer plenty of speed and acceleration, but also be prepared to handle well on the track or road.
It isn't just coupes that are called sports cars these days. While there are many coupes and two-seaters in the sports car classification, you can also find hatchbacks and some sedans.
However, the majority of sports cars feature a two-door design. Even a muscle car, such as the Chevy Camaro or Ford Mustang, can be described as a sports car.
With that said, there are some vehicles that cannot be classified as a sports car. For example, the majority of high-performance sedans would be called sports sedans. Performed-focused crossovers or SUVs are called sports SUVs or super SUVs.
RELATED: 15 Best Sports Cars Under $50k
Types Of Sports Cars
The term sports car can refer to standard sports cars, or it can be used to describe a high-performance sports car. It can also be used when discussing supercars or hypercars. These four classifications have some similarities, but they are also different from one another.
1. Standard Sports Car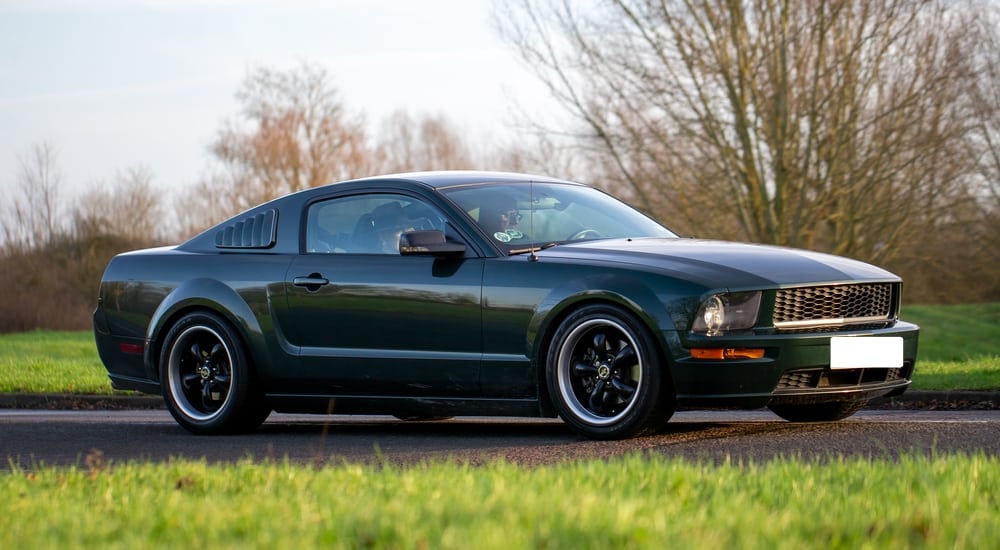 The most basic sports car is termed 'standard.' It's going to have the lowest price on the list and feature the least amount of performance. The majority of cars in this category feature a 2+2 configuration. This car has two doors, along with two front seats and possibly two smaller rear seats or a storage area.
The standard sports car is made from aluminum, steel and other conventional materials. With this construction, the price can be kept a little lower.
Performance goes beyond what your average coupe provides. You should see more potent powertrains and superior handling. 0-60 mph times are under six seconds and many of the cars will have a top speed that exceeds 130 mph.
While the standard sports car type is going to provide a spirited ride, handling is also paramount. Ride comfort and quality are always important, which can be seen with the materials and amenities noticed inside the cabin.
Some of the most popular sports cars are the Ford Mustang, Nissan 400Z, and Toyota 86 or Subaru BRZ. This classification also includes the Mazda MX-5 Miata, Chevy Camaro and Toyota GR Supra.
2. High-Performance Sports Car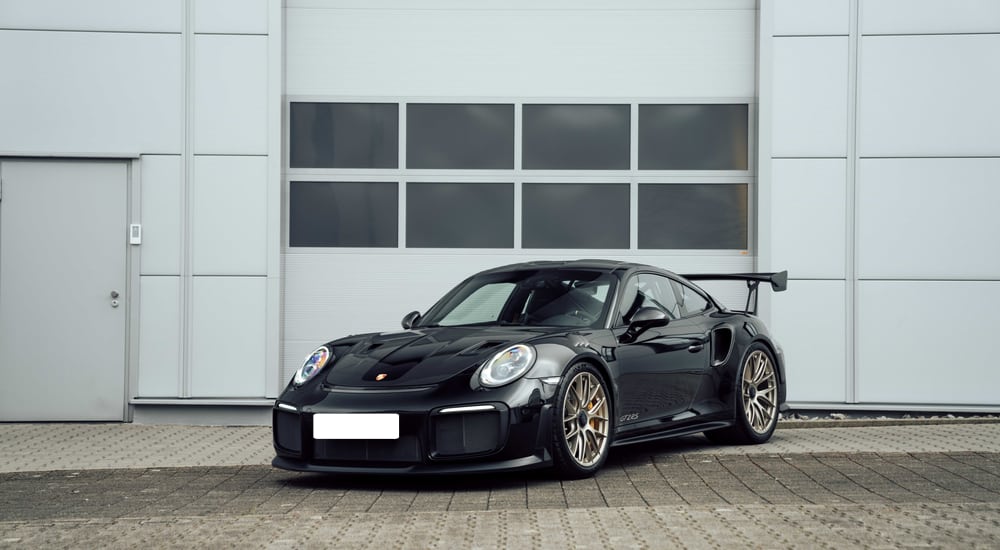 Moving up a level, we come to the high-performance sports car. These are slightly better than the standard sports car in many aspects. However, these cars can still be used for your daily commute.
Overall, the high-performance sports car is going to be lighter than the models in the last classification. The custom-made platform is lighter, while there is a more powerful engine under the hood. Plus, the aggressive suspension helps to create a more enjoyable ride.
You can expect the acceleration of a sports cars to be under five seconds. Top speeds should also reach above 160 mph. Still, the ride quality is paramount, with riders not feeling uncomfortable while sitting in the cabin. There could also be sound-deadening materials to make the cabin quieter.
A high-performance sports car will still come off the automaker's assembly line. However, the price is going to be higher than a standard sports car because of the lighter materials and more powerful engines. There could also be limited-time production models or special trims that are only made in a limited run.
Some of the most popular high-performance sports cars include the Nissan GT-R or Jaguar F-TYPE. You can also classify the Porsche 911, Mercedes-AMG GT and C7 Corvette as high-performance sports cars.
RELATED: 20 Types of Cars (Vehicle Body Styles Explained)
3. Supercar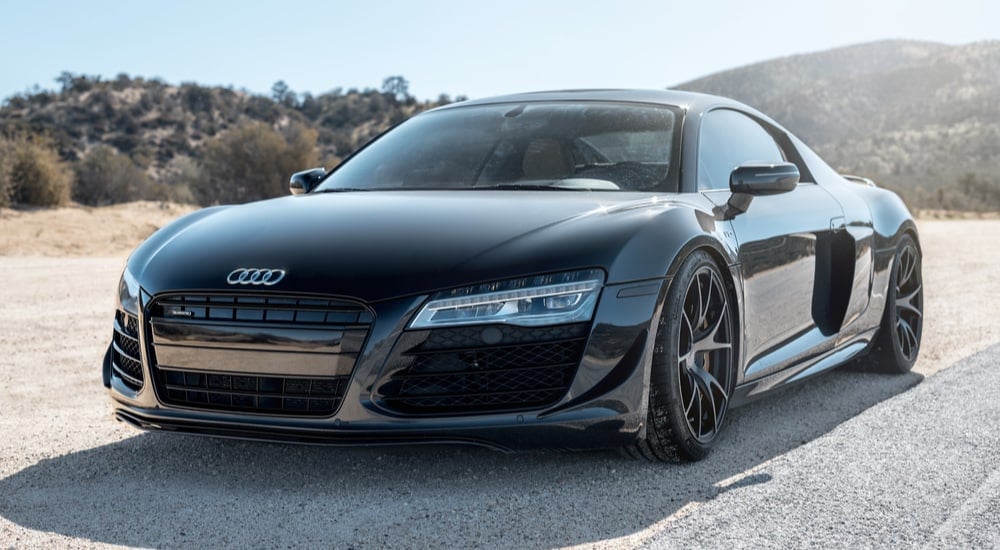 The supercar's name gives away how much better it is over the traditional models. It's clear that these models are solely designed for performance and style. Passenger comfort isn't quite as important, but these cars are still going to include some of the latest technologies and features.
Most supercars are made from a lightweight alloy or composite, such as carbon fiber. These materials not only keep the weight down, but the potent powertrain can easily push out 500 horsepower or more, creating quite the ride. With this combination, you can expect a 0-60 mph time of fewer than 3.5 seconds, plus top speeds that go over 180 mph.
Supercars might also be put together on the company's assembly line, but there will be plenty of work performed by hand. Robots can't always be trusted to put together this level of detail.
Initially, the term "supercar" was only used when discussing a limited-run vehicle. However, that's no longer how the automakers classify vehicles. In some models, though, you can expect to spend $200,000 or more.
The most popular supercars are the Audi R8, McLaren GT, Acura NSX, Lamborghini Aventador, Lamborghini Huracan and C8 Chevy Corvette. What's interesting is that both the Nissan GT-R and Porsche 911 can be classified as supercars, as well as the high-performance sports car, depending on what trim level and configuration is chosen.
4. Hypercar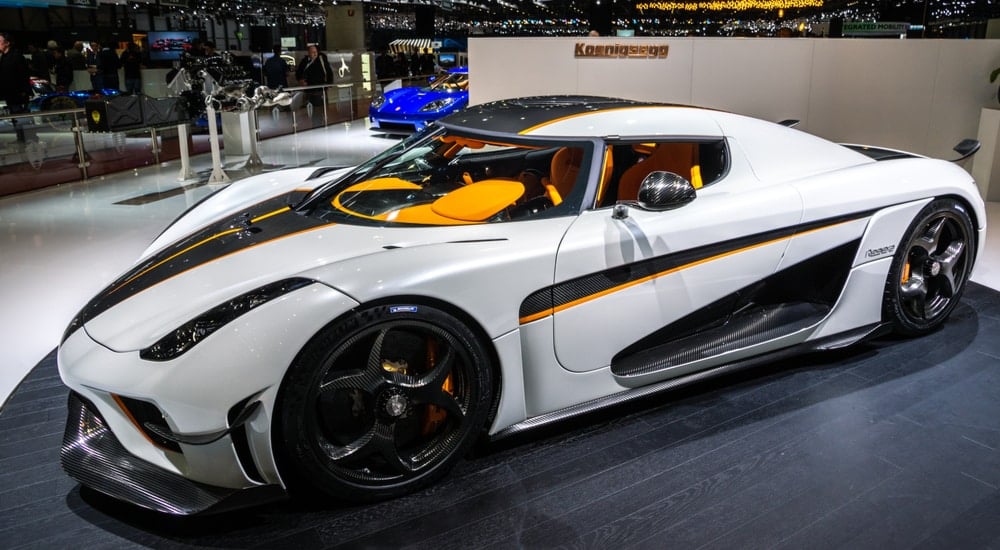 Supercars used to be the top of the line, but that's no longer the case. Now, there is a whole new level of sports cars, known as the hypercar.
Hypercars are the best of the best, above even supercars. There are no other models that rival these in terms of performance. Some of them can rival the very best race cars on the track. Moreover, the interior is often outfitted as a top luxury model with high-end materials and the latest technology, whereas these options aren't found in race cars.
The majority of hypercars are made by hand. You won't find them coming off of an assembly line. In fact, not many are ever made. You might find that each model is available in 100 units or less. It's also possible that the hypercar is one of a kind, made exclusively for the client.
Hypercar powertrains will regularly produce more than 800 horsepower. This engine configuration, combined with a light and aerodynamic design, can provide 0-60 mph time of fewer than three seconds with a top speed well over 200 mph. During cornering, these cars can also achieve 1 G or more.
The megacar is a variation of the hypercar, but it doesn't have its own category yet. These are the most expensive of the bunch and are even lighter or more powerful than the average hypercar. However, they are also the most expensive and harder to find.
It doesn't matter which type of hypercar you are looking at, you can expect to spend well over one million dollars to get behind the wheel. That's why only the rich and famous are seen driving these cars. It's the type of transportation the rest of us are dreaming about.
Some of the most popular hypercars include the McLaren P1, Aston Martin Valkyrie, Aston Martin Valhalla, Ferrari LaFerrari and Bugatti Chiron. It can also include the Pagani Huayra, Koenigsegg Regera and Lamborghini Sián FKP 37.
Top-Selling Sports Cars
1. Ford Mustang
The Ford Mustang is America's best-selling sports car of all time. It is now in its sixth generation and has been around since 1965.
While many trim levels of the Mustang can be chosen, none quite compare with the Shelby GT500. With the most powerful engine in the lineup, this sports car is sure to impress.
2. Dodge Challenger
Another popular muscle car is the Dodge Challenger. There are several SRT Hellcat variations to consider, but the most powerful is the SRT Hellcat Super Stock. It pumps out 807 horsepower and includes street-legal drag race tires.
Aside from its unique performance and mind-blowing handling, the Challenger is also meant to be comfortable. In fact, it has one of the most spacious interiors in the class.
3. Chevy Camaro
Chevrolet sells a lot of Camaros, even all of these years after its debut. We highly recommend the ZL1 with its 6.2-liter supercharged V8 engine. It also comes with a six-speed manual transmission, offering a lot of fun on the open road.
What's interesting about the Camaro is that it offers a lot of tech that can't be found in other models from this segment. A good example is the optional head-up display that can't be put in a new Ford Mustang or Dodge Challenger.
4. Chevy Corvette
One of the most iconic sports cars on the road is the Corvette, even though the style has changed over the decades. Since 2019, the Corvette has also featured a mid-engine design, which only makes it cooler.
Choose the IMSA GTLM Championship C8.R Edition if you want something truly unique. It comes with a special wing on the back and a color scheme reminiscent of the series-winning Corvettes.
Which sports car is best?
There is no definitive answer to this, as different people have different preferences. Some people might prefer sports cars that are fast and powerful, while others might prefer sports cars that are more stylish and luxurious. Some of the most popular sports cars on the market include the Ford Mustang, Dodge challenger, Chevy Camaro and Corvette.
Which is the most popular sports car?
The most popular sports car is the Ford Mustang. It has been around for decades and is still a favorite among drivers. The Mustang is known for its sleek design, powerful engine, and high performance. Other popular sports cars are the Dodge Challenger, Chevy Camaro and Corvette.
How many types of sports cars are there?
There are four main types of sports cars: standard sports cars, high-performance sports cars, supercars, and hypercars. However, there is no clear definition of what a sports car is. It is usually a general definition of a car with a powerful engine and a sporty look.
What type of car is a sports car?
A sports car is usually a two-seater with a lowered body and a powerful engine. It's designed for speed and handling and is often used for track days or racing. Some of the most popular sports cars include the Ford Mustang, Dodge Challenger, and Chevrolet Corvette.