When you're new to the world of driving, the choice of car that you make is very important. There are always many brands to choose from, as well as model years, but the ideal cars for beginners and young drivers all have the following things in common:
Safe
Affordable to purchase, insure, and run
Fuel-efficient
Easy to handle
Cars that can match these 4 criteria are ideal for young and inexperienced new drivers. To give some concrete examples, I've prepared a solid list of 10 cars that I believe exhibit these qualities.
While there's no real reasonable limit on what model year you should buy for a beginner or young driver, the criterion about affordability suggests strongly that you should go for a used car.
The cars I am recommending today all have models in the 2018-2020 model years, making them cheaper to purchase and insure. On the other hand, being from 2018-2020 means they still get many of the best safety and driver assistance features that are beneficial to less experienced drivers.
Top 10 Best Cars For Beginners and Young Drivers
1. Honda Fit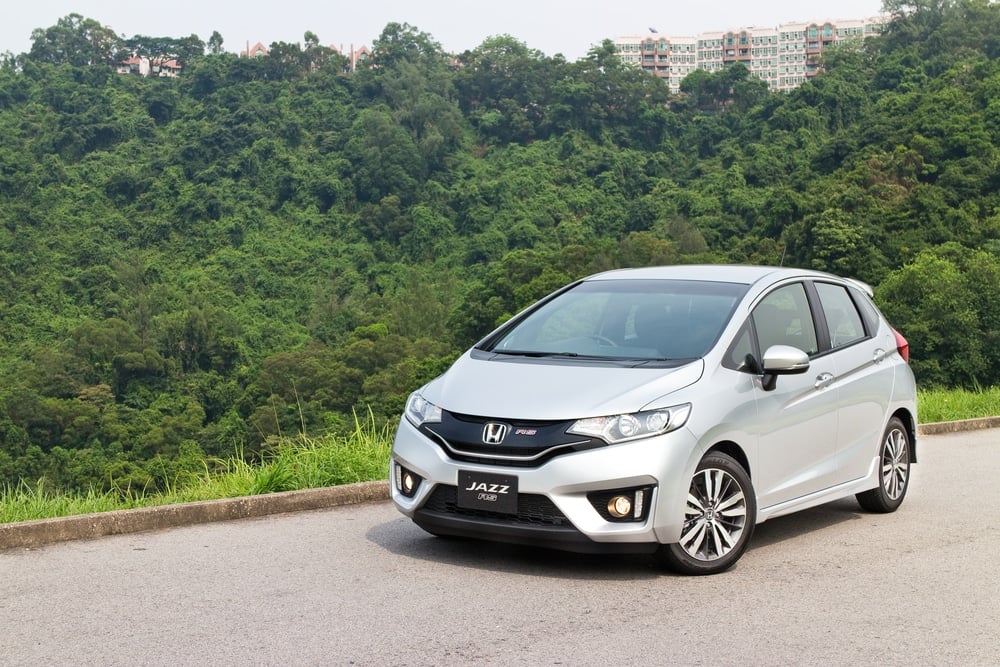 The Honda fit is a compact car – and not the only compact from Honda on our list – offering plenty of power with its 1.5L engine and 130-hp, as well as a 5-star NHTSA safety rating. It is also super efficient, getting up to 33-mpg in the city and 40-mpg on the highway.
It's compact, but has 4 doors for convenient access, and is large enough inside for 5 adults. It's not the most attractive car in the world, but it's well built with solid Honda genes.
RELATED: Are Hondas Good Cars? Are They Reliable?
2. Chevrolet Cruze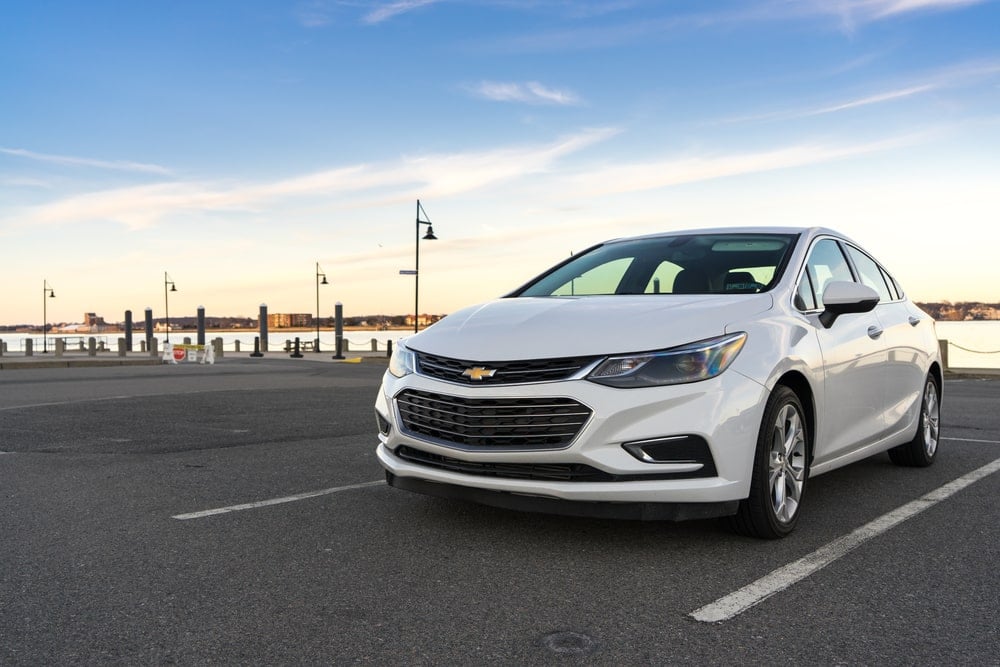 The Chevrolet Cruze is a great value car even when it's new, but if you opt for a used one – even from just the last 1-2 model years – you'll get an even better deal. The standard engine setup is a 2.0L unit offering up to 137-hp. That's all the power any beginner driver should really need to drive around town or out on the highway. It's not a speedster with ultra-fast acceleration, that's for sure, but that's probably a good thing when you're just starting out. 
The Chevy Cruze offers about 30-mpg in the city, and 38-mpg on the highway, giving a combined rating of 33-mpg. That's very efficient for a sedan, making it affordable to run as well as buy. The lower horsepower rating will also help to keep insurance costs down for newer drivers.
RELATED: Are Chevrolets Good Cars? Are They Reliable?
3. Hyundai Ioniq (Hybrid)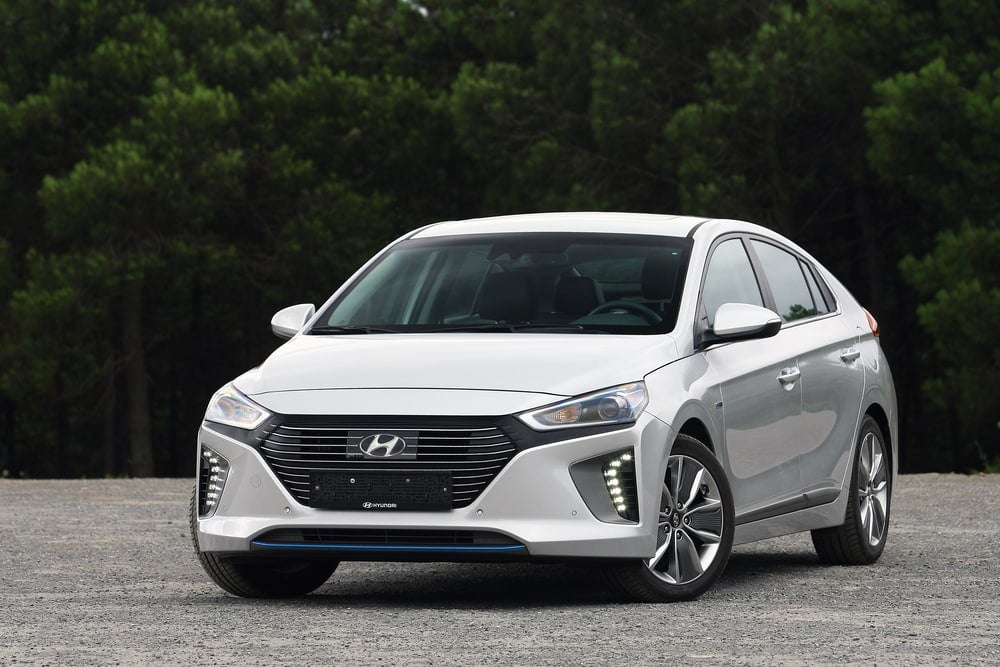 I'm putting 2 hybrid models into today's list, with the first being the very pleasing and very affordable Hyundai Ioniq, which – even brand new at the time of writing – is under $24,000. Used models will come at great bargain prices. The Ioniq Hybrid will get up to 54-mpg in the city and 56-mpg on the highway, and will make use of electric power when running at low speeds in traffic.
It's powered by a 1.6L Kappa II engine paired with a 1.56-kWh battery and 32-kW electric motor. The combined horsepower rating of the Ioniq Hybrid with the electric motor is 137-hp, a full 16-hp more than rival Toyota Prius. It's aerodynamically designed to reduce drag, but it isn't a powerful acceleration machine. Once again, for a beginner driver, that's probably a good thing.
RELATED: Are Hyundais Good Cars? Are They Reliable?
4. Honda Civic Hatchback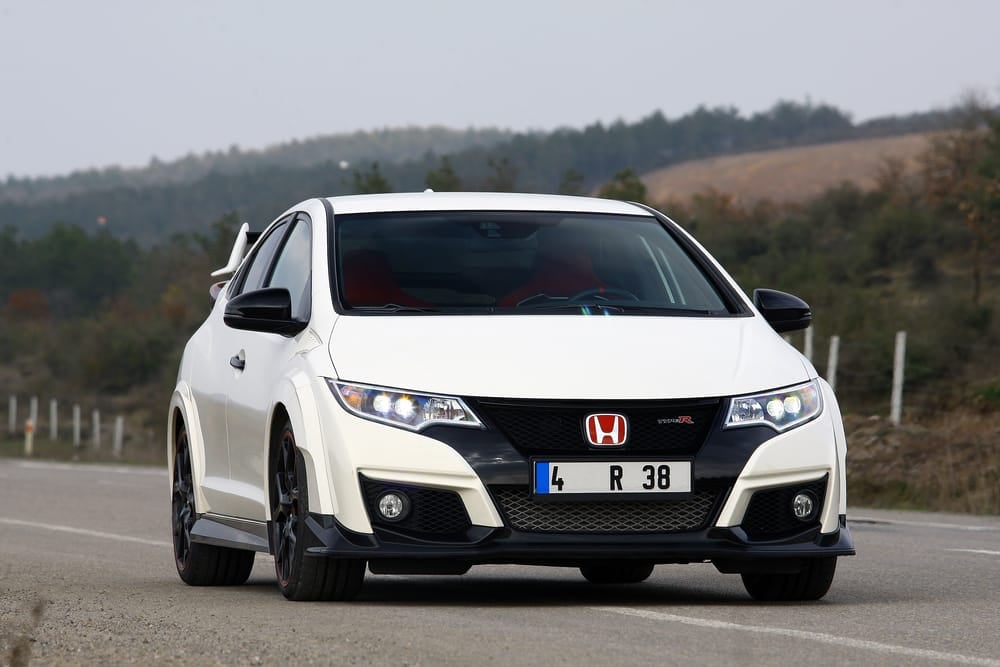 You can get the Civic as a hatchback or as a sedan, but I'm recommending the hatchback model for beginner drivers simply for the better pricing and smaller frame. You still get a very decent 2.0L inline-4 gasoline engine paired with an easy-to-use continuously variable transmission (CVT), or a smaller 1.5L engine outputting up to 158-hp.
The Honda Civic provides a bit more kick in the acceleration, which is useful for new drivers who need the extra power for regular and safe highway driving. Even better, Honda is among the most reliable brands out there, and any Civic a beginner driver gets today could be their car for up to the next decade without any serious problems. 
5. Volkswagen Golf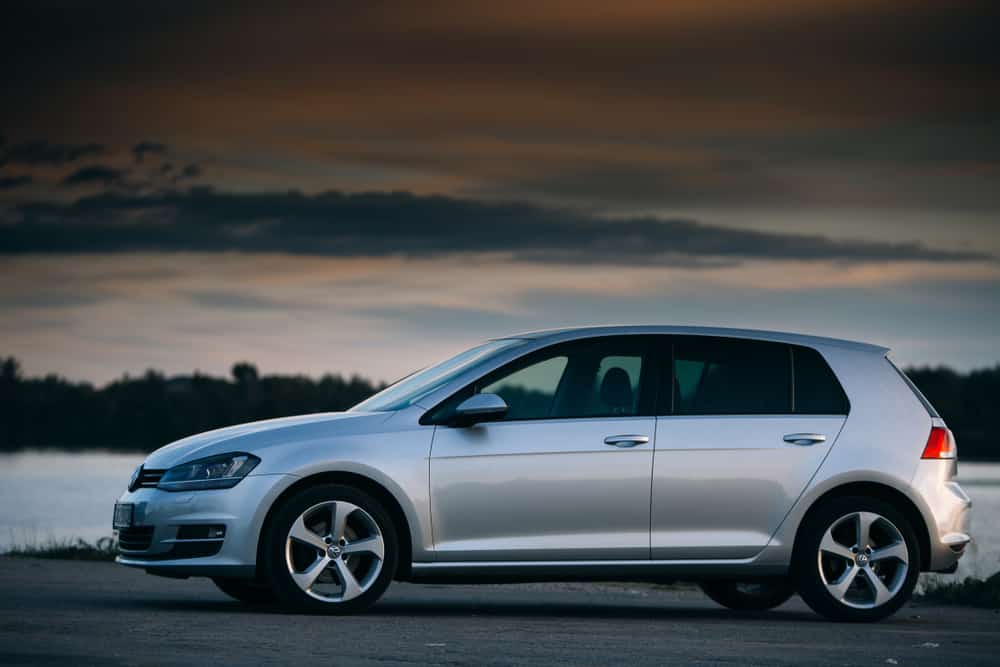 It's a small and compact car, for sure, but the VW is perhaps the mightiest compact in the world. The VW Golf has never been better, with the latest generation packed with new technology, including VW's prized direct shift gearbox (DSG) transmission that offers new drivers a choice in going automatic or retaining manual control. The Golf is therefore a great car for new drivers to continue their learning.
It's also surprisingly spacious for a small car, with a comfortable and well-appointed interior. It performs well, feeling just as comfortable on the highway as it does on a winding country road. The handling is superb and will really help new drivers get to grips with driving in different conditions and at different speeds.
RELATED: Are Volkswagens Good Cars? Are They Reliable?
6. Mini Hardtop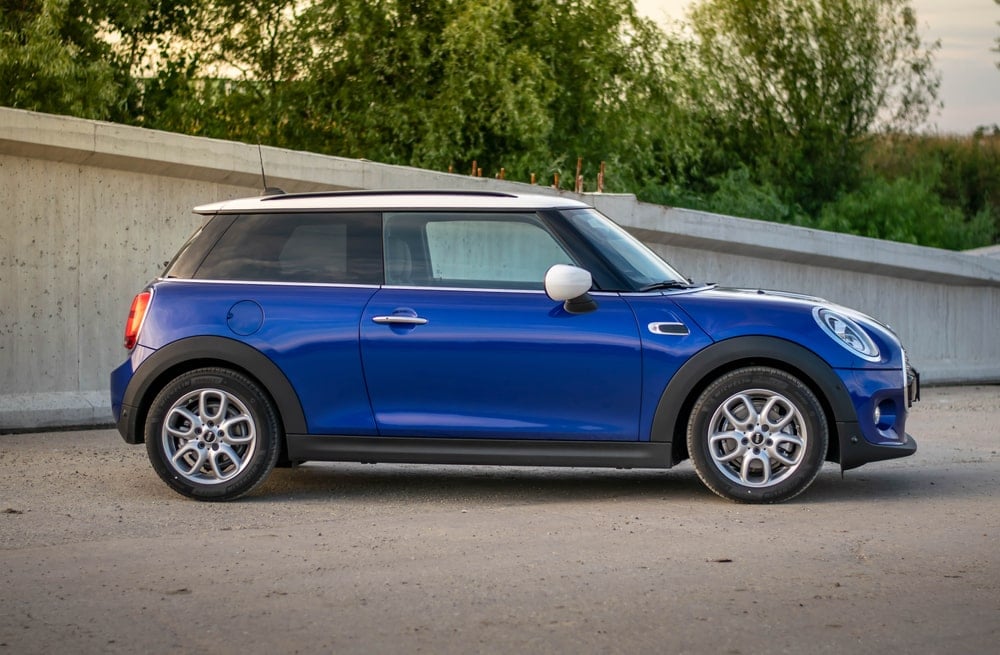 The Mini has long been regarded as "too small" for the US market, but since getting a bit of size and style upgrade from BMW, it has become a must-have for city-dwellers. New drivers benefit in particular from the keen power of the engine offering either 134-hp or 189-hp. Those who need the extra kick can get it. The Mini offers superlative handling, comfortable interiors, and many great features you can add in across the trim levels.
The main drawback with the Mini Hardtop is that even pre-owned models are more expensive than similar-sized cars. There's a luxury element to the Mini that adds a premium price point. Having said that, the cars are efficient, getting at least 26-mpg in the city and 37-mpg on the highway.
7. Mazda 3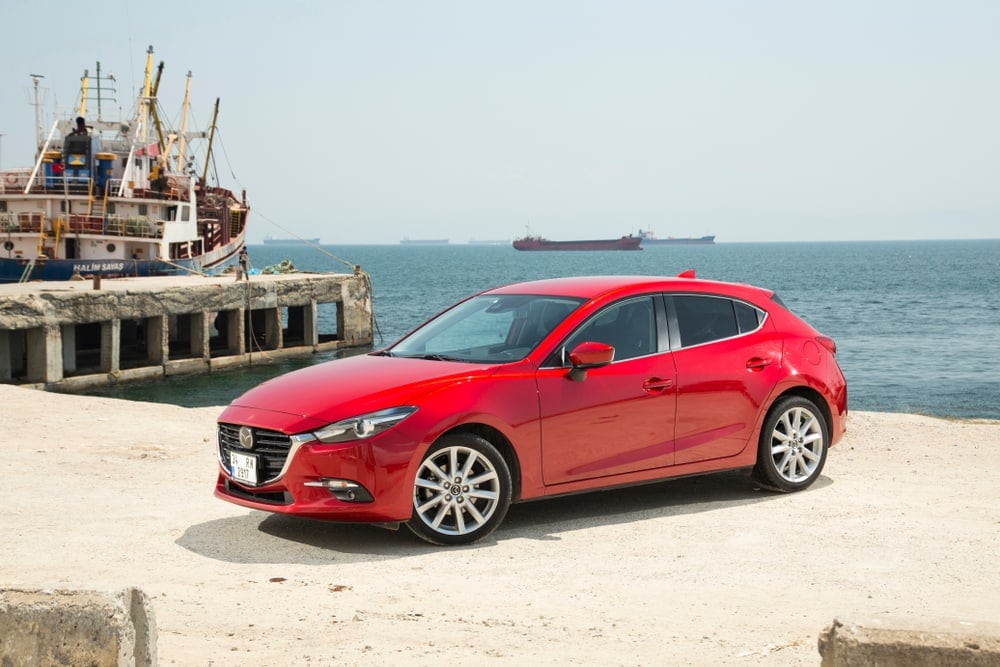 The Mazda3 is a surprisingly affordable car, considering how well-appointed it is inside and how excellent the equipment offering can be for new drivers. The car offers adaptive cruise control and driver attention monitoring as standard features, which are perfect for new drivers.
The downside is mainly in the infotainment system, with no touchscreen and Apple CarPlay, and Android Auto not being standard, but if you're hoping not to be distracted by smartphone content, then this is a good way to achieve that.
8. Nissan Versa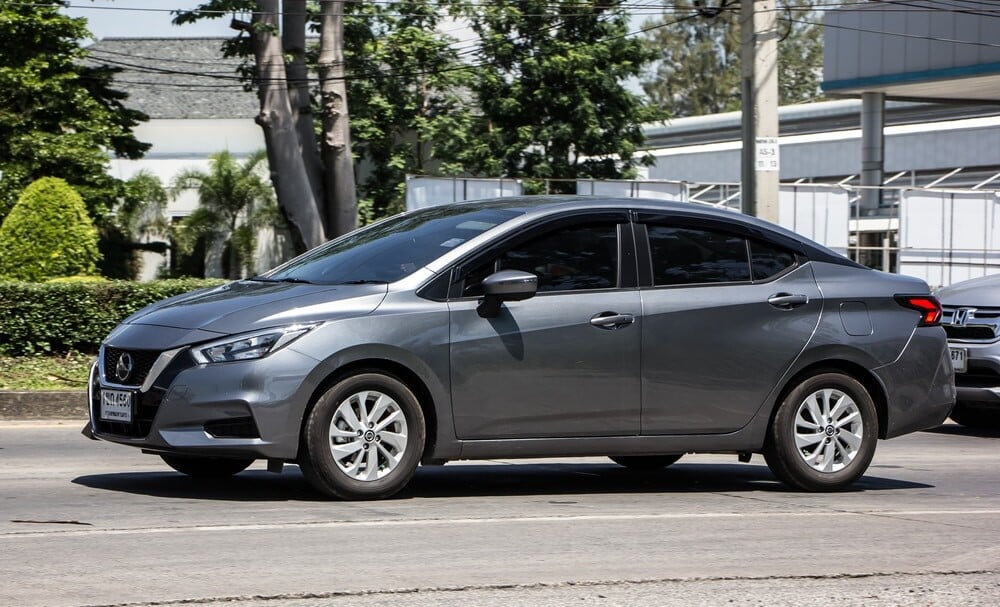 Similar to cars like the Chevrolet Cruze and the Honda Civic, the Nissan Versa is an affordable and safe option for a new driver to work with. Even brand new ones start well under $20,000, so pre-owned models are eminently affordable. It gets 32-mpg in the city and 40-mpg on the highway, and has a very decent 15 cubic feet of cargo space (great for a sedan). There's only 122-hp to work with, but that's more than enough for a new driver.
Nissan is also famously generous when it comes to safety and technology features. Nissan Versas from the last few model years include automatic braking, rear automatic braking, cross-traffic alert, blind spot warning, lane departure warning, high-beam assist, and more. While you don't want new drivers getting overly dependent on gadgetry, the Nissan Versa at least works actively to protect the driver and passengers. 
9. Toyota Prius Prime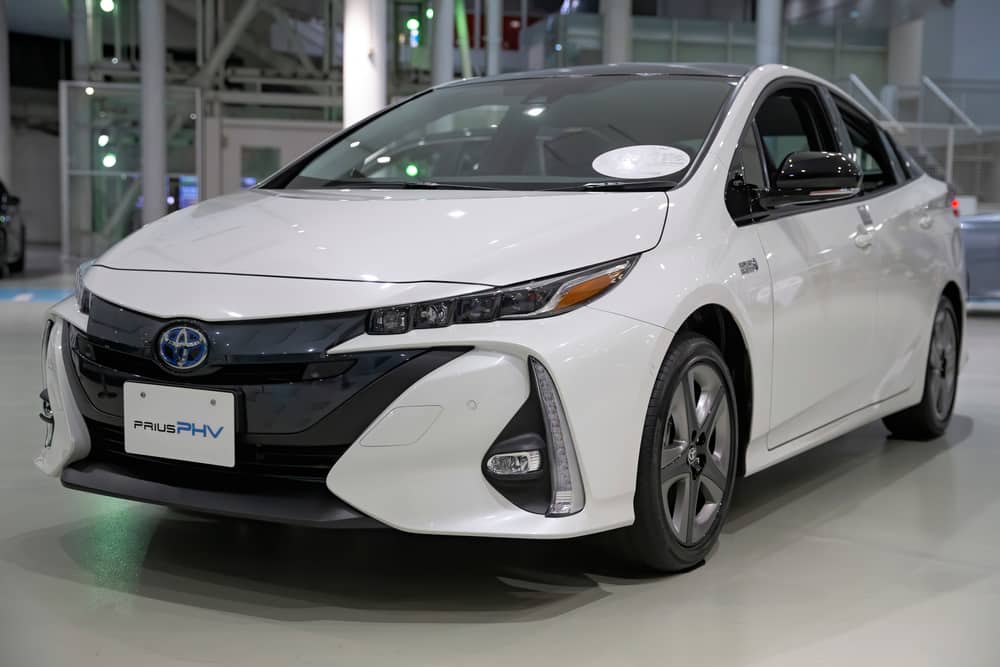 The Toyota Prius Prime is the second hybrid on my list, and this time, we are dealing with a plug-in hybrid model (PHEV). It offers up to 25 miles of electric-only range, which makes it a great money-saver for those who mostly use the car day to day on simple errands. It means that a full tank of gas will likely last a very long time, if you can contain most of your daily driving to that 25 miles.
It has a decent 1.8L engine delivering just 121-hp, so while not being anything like as good a performer as the Mini Hardtop, it is still solid and dependable. The trunk space is a bit small, but feature highlights include a huge 11.6" touchscreen display, standard Apple CarPlay, intelligent parking assistance, cyclist/pedestrian detection, lane keep assist, and more.
10. Nissan Leaf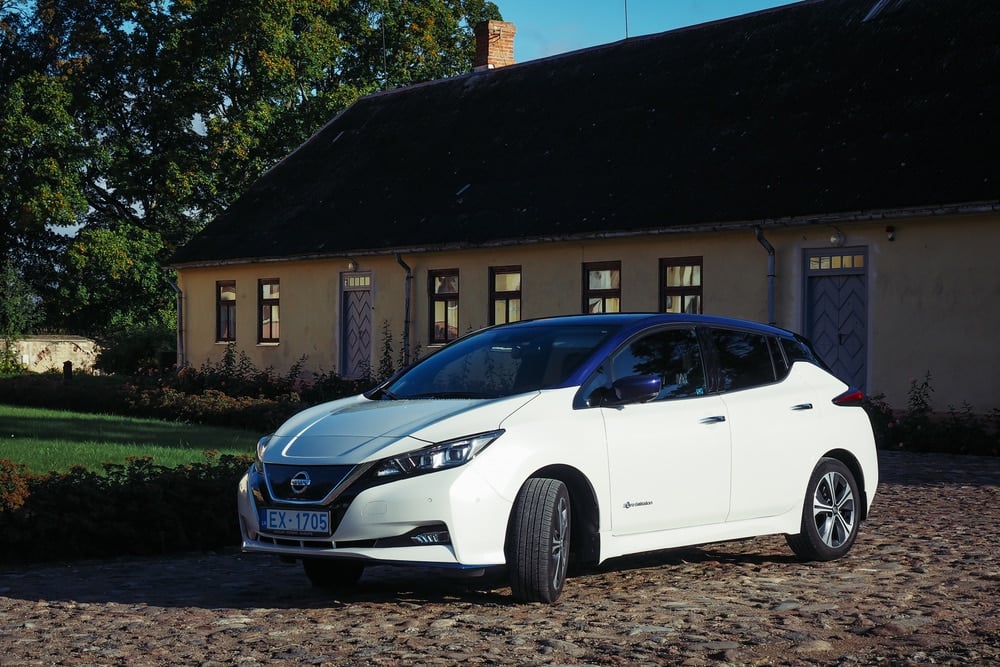 For those looking for an electric car for new drivers, you need look no further than the Nissan Leaf. There are a growing number of options out there, and a new driver wanting an EV may immediately think of a smart new Tesla, but the Nissan Leaf is better for beginners. First of all, the range is still very solid, at up to 226 miles on a single charge. It also features one-pedal driving, allowing the driver to simply remove their foot from the accelerator to engage regenerative braking, which makes driving in traffic all the easier.
On top of these features, the Leaf features all the same great safety and ADAS features that we mentioned for the Nissan Versa, plus 23.6 cubic feet of cargo space. You can charge the Leaf at home, or use DC fast charging to regain 80 percent charge in about 30 minutes or less.