Chevrolet might be one of the most recognized American brands on the road today. There's no question how extensive the lineup is, but are Chevrolets good cars, and are they reliable?
Chevrolet vehicles are good cars. They yare rated high in terms of safety and score well in reliability tests. There are a bunch of different models for any lifestyle. However, the lineup tends to depreciate faster than other brands, leaving you with less money after driving. 
By understanding what the Chevy brand has to offer, you can pick a great new or used vehicle. I outline what Chevy does well and what needs to be improved. I also look at some of the top models. 
Are Chevrolets Good Cars?
1. Safety
Chevy knows how to make a safe vehicle. Many of the cars, trucks, and SUVs have earned top honors from the IIHS and NHTSA.
Plus, you can find some advanced safety technology included with the latest vehicles. Even cheaper models come well equipped.
2. Engine
Chevrolet has created a bunch of different engines, many of which are deemed reliable. You can find powerful gas and diesel powertrains. There are also some that are known for fuel efficiency.
What's best is that Chevy has been working to include more hybrid and electric options over the years. This automaker is working to do better for today's drivers.
3. Rust and Body
Some Chevy vehicles can rust. However, there's no indication that the corrosion occurs because of anything that the automaker has done or not done.
Instead, the rust often relates to how the vehicle is used. For example, if the vehicle is driven off-road or in snow, it will be more prone to corrosion.
4. Features and Technology
Chevy has been a leader in tech features. The automaker provides a wide range of high-tech amenities, available with the majority of lineups.
However, the base trims don't often come with a lot of technology. This is done on purpose to keep the prices lower.
5. Performance
Chevy has one of the most versatile lineups on the market. You can find fuel-efficient vehicles and muscle cars all at the same dealership.
You can also drive away in an efficient SUV or one with plenty of guts. There's also a full truck lineup designed to get any job done.
6. Affordability
The majority of Chevrolet vehicles are considered affordable. If you need a low-cost vehicle, you can find it with the Chevy lineup.
On the other hand of the spectrum, there are plenty with higher price tags. If you are looking for a large SUV, full-size pickup or muscle car, you can expect to pay a lot more.
7. Cost of Ownership
When it comes to Chevy, the cost of ownership truly depends on what vehicle you choose. That's because there's something to find at either end of the equation. 
You can find cheap, fuel-efficient vehicles with low insurance premiums. On the other hand, there are just as many that can drain your bank account.
8. Repair & Maintenance Costs
According to RepairPal, the average maintenance and repair cost of a Chevy per year is comparable with other brands. Additionally, Chevrolet vehicles seem to need repair less often, allowing you to save more money.
The only problem with Chevy repair costs is the severity of the problems. The same study shows that Chevy deals with more severe problems than the industry average.
RELATED: 20 Most & Least Expensive Cars to Maintain
Are Chevrolets Reliable?
According to J.D. Power, Chevrolet exceeds the industry average. It is ranked higher in reliability than Mitsubishi, but just below BMW. Most loyal customers continue to buy a Chevy vehicle because of the reliability, style and affordability.
J.D. Power also ranks many Chevy vehicles among the top. It recognizes the Chevrolet Cruze and Chevrolet Camaro as two of the top car models. Additionally, the Chevrolet Tahoe and Suburban win accolades for being two of the best large SUVs. Finally, it appears that you can count on the Chevy Silverado and Silverado HD pickups if you want a truck.
Chevrolet History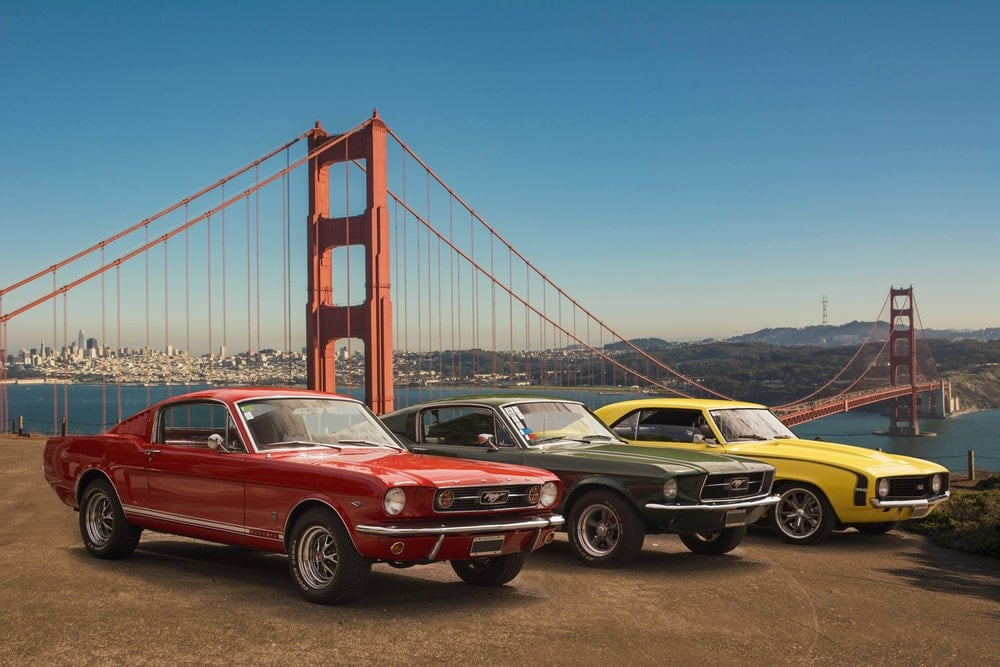 Chevrolet Motor Company was created in 1911 by William Durant, an automotive engineer and Louis Chevrolet, a race-car driver. However, these two only continued in partnership through 1915. Surprisingly, it was Chevrolet that left the company, although the name was retained.
By 1914, the automaker was ready to battle against Ford with the release of the Baby Grand touring car and the Royal Mail Roadster. In 1916, the company went after the Model T with the Four-Ninety model.
By the time that model was discontinued in 1921, the automaker was working from several factories in the country, including New York City and Flint, Michigan. The strong business model helped the company succeed during the Great Depression without any issues.
In 1933, the company launched the Standard Six, which was the lowest-cost six-cylinder model on the market. Over the decades, the company continued to thrive, but it truly made a name for itself in 1953 when it showed off the first Chevrolet Corvette. By the 1970s, Chevrolet was considered one of the best brands on the road.
The automaker continued to lead the pack by releasing some of the newest technologies first. One example can be found with the Chevy Volt, its plug-in-hybrid model in 2010.
Today, Chevy vehicles continue to break barriers and win awards. The automaker provides one of the most versatile lineups available. It's likely we will see another 100 years out of this American automaker.
What are the Common Chevrolet Problems?
1. Misfiring Engine
One of the most troublesome issues is the engine misfiring. It can happen in a variety of models, including the Impala, Silverado and Trax.
Depending on what causes the malfunction, the repair can be pricey. In fact, some customers have complained about complete engine failure occurring shortly after the misfire begins.
2. Malfunctioning Electronics
There have been countless recalls because of electrical problems. These affect a bunch of models, such as Corvettes, Bolts, and Silverados.
Electronic failure can occur in multiple ways. Sometimes, it's a small issue, such as a problem with wireless connectivity, while other complaints include engine fires because of a defect.
3. Power Steering Failure
Another popular recall with the Chevy lineup is due to power steering failure. It can go out without warning on some Tahoe and Silverado models.
What's even harder to deal with is when the power steering kicks back in. It turns out the defect occurs in more than a million Chevy vehicles.
Most Reliable Chevrolet Models
2011 Chevrolet Volt
The 2011 Volt was ranked the top used hybrid car under $15k by U.S. News & World Report. However, the 2012 was ranked second, so you can't go wrong with either.
While the newer models have a better range, you can't go wrong with these options. They are ideal for anyone looking to save money.
2013 Chevrolet Equinox
This SUV is one of the most popular models that was sold during that time. Now, you can easily find one for less than $15,000 that still has plenty of life in it.
However, you can go back a few more years if you need to save more. Both the 2009 and 2012 Equinox are also highly rated.
2019 Chevrolet Corvette
In the 2019 Corvette models, you can enjoy the benefits of the ZR1 trim. It's a powerful sports car that is worth every penny.
In fact, many publications listed it as the best Corvette of all time. With that in mind, don't expect to get a deal on one.
Least Reliable Chevrolet Models
2010 Chevrolet Camaro
The Camaro is one of the most recognized Chevy on the road, but this model year misses the mark. When you research complaints, you see the 2010 Camaro has some issues.
The primary issue relates to the engine, causing a decrease in reliability. It also wears timing chains prematurely and has more minor problems.
2015 Chevrolet Silverado 2500HD
It's hard to find a Chevy truck that fails expectations, but this is one model to skip. Customers complain about the suspension – there appear to be random leaks. 
However, there are plenty of other model years to choose from. Pick one created before and after to gain much more satisfaction.
Is Chevrolet A Good Car To Buy Used?
Overall, you can expect a good experience with most Chevrolet vehicles. There's a type available for any lifestyle, and plenty of options for all budgets. Additionally, the brand continues to pump out reliable vehicles that will last. 
Still, you must continue to do your research. As with any car brand, it's possible to get a lemon. If you read through customer reviews and complaints, you will be able to weed out the few models that aren't worth your time. In the end, you can enjoy the ride that is set out before you, knowing that you made a good decision.