There are a lot of great Japanese automakers selling cars in America. So, how does Mitsubishi stack up against the other brands? Are Mitsubishis good cars, and can you count on them for your everyday drive?
There are a lot of things that Mitsubishi does right. The company offers low-cost vehicles that include tons of features, but consumers complain about the lack of performance. There are also some models that are quite unreliable and should be avoided.
In this guide, I dive deeper into what you can expect from the Mitsubishi brand. My evaluation also looks closer at several models you need to be wary of. 
Are Mitsubishis Good Cars?
1. Safety
Most Mitsubishi models fare well in crash test ratings. You can also get newer models with the latest driver-assist technology.
Some of today's models have also earned the IIHS Top Safety Pick+ designation, which is the highest available. These rankings are given because of the superior build combined with high-tech equipment.
2. Engine
When some people think about Mitsubishi, they immediately think about the sports cars, such as the 3000GT or Lancer. Both of these had high-powered engines that people coveted.
However, the majority of the lineup contains much smaller, fuel-efficient engines. Not only do these motors help keep the price down, but they are underwhelming in terms of performance.
3. Rust and Body
Sadly, Mitsubishi has had a rust problem over the years. There was even a recent recall because of corrosion.
Models from 2008-2016 were recalled because rust would get into the control arms, causing them to detach. While this occurred on nearly 150,000 vehicles, there are probably far more that should have been included.
4. Features and Technology
Mitsubishi offers all of the latest technology and features. However, to keep the prices down, the company doesn't offer a lot of them as part of the standard configuration.
Additionally, many customers complain about infotainment systems being outdated or offering poor user experiences. This is something that can be expected when buying a budget-focused vehicle.
5. Performance
There are several different models to choose from with Mitsubishi. While the company is no longer making fun sports cars, there are still two smaller models to pick from.
There are also several crossover models and a hybrid option. However, none of them offer the same level of performance that was provided with the older, sportier models.
6. Affordability
One of the main reasons to buy a Mitsubishi is to save money. The lineup is among the most affordable on the market.
For the same reason, you can find a used Mitsubishi for a rock-bottom price. Even with many features included, it's possible to save a lot of money.
7. Cost of Ownership
On one level, it's cheap to own a Mitsubishi. You won't spend a lot to buy one, and your insurance premiums should be lower.
Additionally, the majority of the lineup is fuel-efficient. However, repair and maintenance costs can be higher. Let's take a closer look.
8. Repair & Maintenance Costs
According to RepairPal, the annual repair and maintenance costs are slightly below average with competitors. Additionally, the frequency of repair seems to be less often.
However, the severity of the problems is average with other brands. On top of that, consumers feel that the problems have become more prominent in recent years when compared with the lineup from the 1990s or 2000s.
RELATED: 20 Most & Least Expensive Cars to Maintain
Are Mitsubishis Reliable?
Mitsubishi vehicles are low-cost, but not as reliable as some people wish. J.D. Power has ranked the brand in the middle of the competition, so there are many that are worse and many that are better. For the price paid, it's hard to ask for much more.
Sadly, there are no vehicles listed as the top choice by segment. The Mitsubishi lineup isn't nearly as reliable as it once was, when the company was creating higher-powered models. 
Mitsubishi History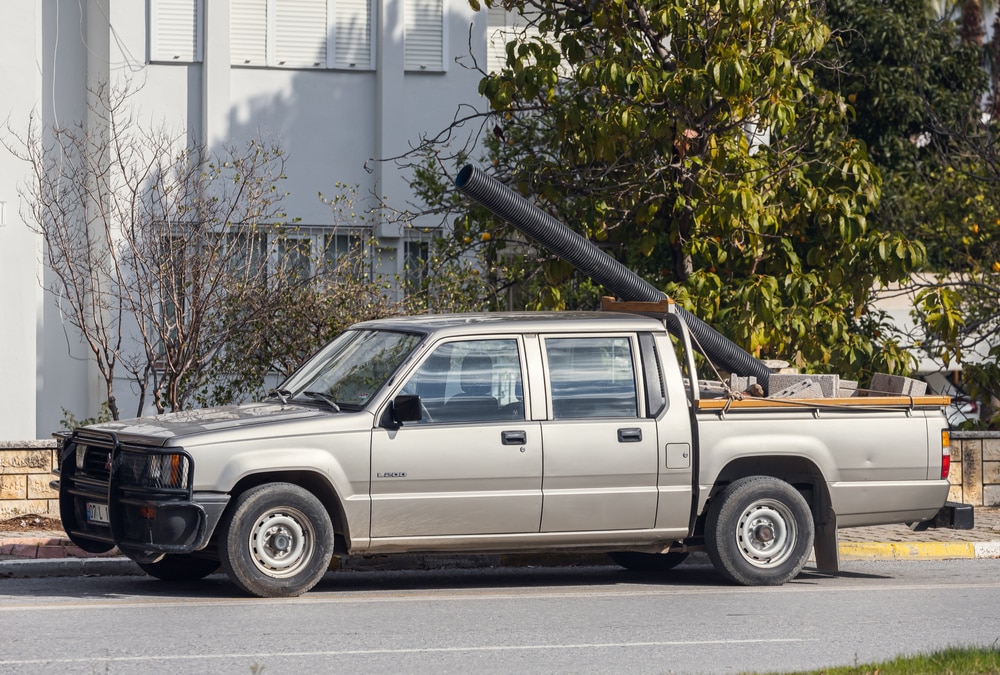 Mitsubishi was originally started as a shipping company in 1870. By 1917, the company built its first vehicle, the Model A. It became Japan's first production model. This 7-passenger hand-built sedan was created with the Fiat Tipo 3 in mind. However, it was too pricey for North America and Europe, so it was discontinued by 1921, after only 22 were built.
In 1934, Mitsubishi Aircraft Company and Mitsubishi Shipbuilding merged to become Mitsubishi Heavy Industries. This business was focused on ships, machinery manufacturing and aircraft.
In 1950, the companies were forced to break up. MHI became West, East and Central Japan Heavy-Industries. Each company created its own automotive manufacturing production. East Japan Heavy-Industries created a low-cost American knockdown kit sedan, while Central Japan Heavy Industries worked with Willys for a knockdown kit Jeep.
The Mitsubishi 500 became the company's mass-market sedan in 1953. The kei car was also released in 1962. By 1964, the company had the Debonair luxury model. The Colt lineup arrived in 1962 which was produced until 2012.
In 1964, the companies were brought back together as Mitsubishi Heavy Industries. By 1971, MHI sold 15 percent of the share to Chrysler. This deal allowed Chrysler to sell the Galant, otherwise known as the Colt.
In 1980, Chrysler started to struggle, and it had to sell the Mitsubishi division. By the end of the decade, the company was making great strides in the American market, even launching its first TV ad campaign. 
Mitsubishi continued to work with Chrysler to create Diamond Star Motors in 1985. This name came from the three diamonds of the Mitsubishi brand and Pentastar from Chrysler. Together, they created the Plymouth Laser, Eagle Talon, and Mitsubishi Eclipse. 
However, in 1991, Chrysler had to sell its stake in Diamond Star Motors back to Mitsubishi. The automaker continued partnerships with both Volvo and Honda through the 1990s.
Mitsubishi was later caught in a fuel mileage scandal, claiming for many years that it gave the wrong data because it used incorrect methods of measurement. Despite the scandals, the popularity of the vehicles continues to rise, especially in other parts of the world.
What are the Common Mitsubishi Problems?
1. AC System Failure
In some vehicles, the compressor or blower hose could go out. When these parts fail, the cooling system can't keep the cabin at its appropriate temperature.
Thankfully, most AC system issues aren't expensive. It's much easier to deal with something like this versus a problem with the engine.
2. Piston Malfunction
Until the engine has been through many miles of use, the pistons shouldn't cause problems. However, that's not the case with some Mitsubishi engines.
Pistons on these vehicles tend to fail prematurely. This problem can only be repaired with an engine rebuild or replacement, which is costly.
3. Leaking Transmission Fluid
Some Mitsubishi models can burn through transmission fluid excessively. Low transmission fluid can lead to gear slippage and trouble shifting.
However, there's also the chance that the transmission can be leaking. This often happens because of a lack of care.
Most Reliable Mitsubishi Models
2012 Mitsubishi Eclipse
The Eclipse was a fun sports car that originally replaced the Starion. The most popular was the GSX Turbo variant.
This Eclipse offers powertrains providing up to 265 horsepower and standard all-wheel drive. While it could be outfitted with an automatic, it's much more fun to drive the manual transmission.
2011 Mitsubishi Galant
This Galant model is a reliable four-door sedan for daily travel. It is fuel-efficient and provides a stable ride.
While it's not going to win any races, the interior is comfortable. It can also be found for a super low price, making it a reliable, budget-friendly option.
2019 Mitsubishi Outlander
While many of the Outlander models have received a ton of complaints, the 2019 appears to have squeaked by. In fact, the only complaints stem from the factory tires that were put on, but that's simple to replace.
This SUV provides a great balance of value and reliability. It's also a spacious and feature-filled cabin for the entire family to enjoy.
Least Reliable Mitsubishi Models
2000 Mitsubishi Galant
It's most important to avoid the GDI variant of this model. The four-cylinder sedan provides 142 horsepower and a five-speed manual transmission. However, this transmission is unreliable.
Customers spent a lot of time and money at auto repair shops trying to fix the malfunctions. Sometimes, problems would occur as quickly as just 3,000 miles.
2018 Mitsubishi Outlander
There are many Outlander models you want to avoid, but the 2018 is one of the worst. It was hailed as a low-cost way to travel with the family, but it turned out to be nothing other than a disappointment.
For starters, the vehicle left the factory with the wrong rim size label, causing customers to reinstall the wrong size. This increased the chances of an accident. Aside from this, there were also electrical problems, where the brakes could apply for longer than needed.
Is Mitsubishi A Good Car To Buy Used?
If you need a low-cost used car, you should be able to find one with the Mitsubishi lineup. However, you may want to keep some money aside in case repairs are needed. Depending on the model, there could be additional defects that you need to handle.