The Nissan lineup has a lot to offer discerning drivers, with sports cars, SUVs, sedans, minivans and pickup trucks to choose from. However, are Nissans good cars, and can you trust the reliability?
Nissans are good cars in terms of affordability, reliability, and safety. They are also filled with many of the latest tech features. The only thing the Nissan brand lacks is styling. Sometimes, the models go a long time without a refresh, leaving some older designs on the road.
In this article, I evaluate all of the factors that determine if a vehicle is reliable. I also show you which models to look for and what problems you might expect.
Are Nissans Good Cars?
1. Safety
The Nissan lineup includes a variety of cars that have earned top safety ratings. In fact, you can regularly find Nissan vehicles listed as the safest options for teenage drivers.
Today's Nissan models don't just have superior structures for better safety, but are also filled with the latest driver-assist technologies. A few models come with far more than you would get with higher-end brands that cost more.
2. Engine
The Nissan brand has used a lot of different engines over the years. However, the 3.5-liter V6 is arguably one of the most common and reliable.
Still, you can find a variety of high-performance engines, efficient motors and potent powertrain options, depending on what type of vehicle you are looking at. All of the engines perform well and hold up when properly maintained.
3. Rust and Body
For the most part, you can expect that the Nissan lineup holds up well against rust. The body is perfectly protected from corrosion over time.
However, the third generation Altima suffered from a serious rust issue. The floorboards were susceptible to corrosion, but the company fixed the design flaw in future models.
4. Features and Technology
As a Japanese automaker, Nissan vehicles come well-equipped with advanced technology and features. Even on the older models, you can find many of the best technologies before they were offered by other automakers.
Apple CarPlay was added to some 2017 models. Plus, you can opt for a model with tons of entertainment and connectivity features to make your ride more enjoyable.
5. Performance
Nissan vehicles are known for superior performance, especially if you choose one of the sports car models. However, the trucks are also quite capable.
If you want a family-friendly SUV, you won't need to sacrifice power either. Plus, there's a multitude of sedans and SUVs that are fuel-efficient to maximize the power better.
6. Affordability
When compared side-by-side with other makes, you find that Nissan offers a lot of bang for your buck. While there are some models on the higher-priced side, you can also find a multitude that are extremely affordable.
For example, the Versa and Altima ensure that the budget is always met. Even the Kicks and Rogue Sport ensure you put less out of pocket.
7. Cost of Ownership
You won't need to break the bank to drive a Nissan. Not only is the initial cost reasonable, but you won't be expected to pay much over your years of ownership.
In fact, the Nissan Leaf is one of the cheapest electric cars to own. It comes in far lower than most EVs when you consider the cost of ownership, even models that are cheaper to buy upfront.
8. Repair & Maintenance Costs
It's easy to find Nissan parts and technicians to work on the vehicles. You can visit almost any auto repair shop to get your maintenance and services performed.
However, you might not need to visit that often since the Nissan is made to last. There shouldn't be any major repairs for quite some time.
RELATED: 20 Most & Least Expensive Cars to Maintain
Are Nissans Reliable?
As with all Japanese cars, Nissan is considered extremely reliable. Not only is the cost of ownership on the lower side, but there are very few mechanical issues dealt with by the company. Plus, Nissan leads the pack in terms of technology and features.
Consumer Reports regularly lists the Nissan lineup as one of the most reliable, putting the Maxima, Murano and Altima on a pedestal. Even RepairPal lists Nissan in the top third of its reliability index. These vehicles tend to need less maintenance and service than many other brands.
Nissan History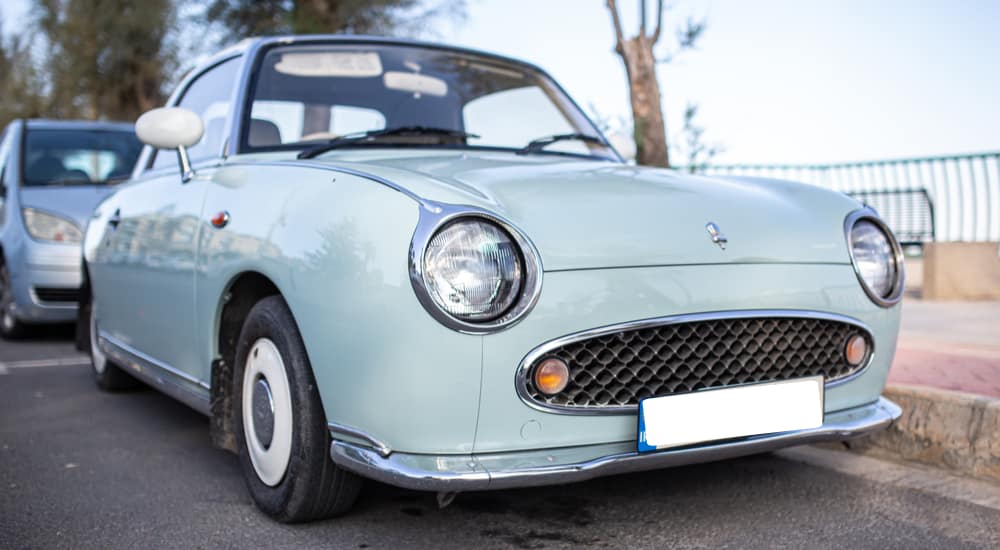 The Nissan company first began in 1911, known as the Kwaishinsha Motor Car Works. In just three years, the automaker released its first vehicle, the DAT. Through the 1920s, the company went through several name changes, but it didn't become Nissan Motor Company until 1934.
Initially, Nissan produced Datsuns, as well as military equipment for Japan. Once the war ended, Nissan started building for other automakers, including the Austin Motor Company. Once it merged with Prince Motor Company in 1966, it started releasing some of the vehicles that are known today.
By the late 1950s, Nissan was expanded across the world. In 1958, Nissan was represented at the Los Angeles Auto Show and started its first subsidiary in the United States in 1960. Today, the automaker produces a wide range of vehicle models for the U.S. market.
What are the Common Nissan Problems?
1. Exploding Sunroofs
The exploding auto glass seems to be a new fad that automakers are dealing with, and Nissan is no exception. Newer models seem to have defective sunroofs that can break into multiple pieces for no reason.
The fault seems to happen most often with panoramic sunroofs, likely because of how the glass is treated. Before you purchase a used model, it's best to do a little research first.
2. Faulty Hood Latch
When the hood of a car is latched, the last thing you expect is for it to come open, but that seems to happen with some Nissan models. The hood latch hasn't been as secure as it should be, allowing the hood to flip open while the vehicle is in motion.
In fact, more than one million vehicles were recalled for this problem. The majority of them were Altima models built from 2013 to 2018.
3. Brake Fluid Leaks
In 2019, Nissan recalled about 400,000 vehicles because of brake fluid leaks. When the system doesn't have the proper amount of brake fluid, it becomes harder to stop the vehicle.
Additionally, the leaking fluid caused a higher risk of car fires. Owners were even told to park the vehicles outside of buildings until the recall was repaired.
Most Reliable Nissan Models
2014 Nissan Maxima
The Maxima has a recognizable look that hasn't changed much over the years. Still, this Maxima looks sleek and stylish. It's the bigger version of the Sentra and Altima, offering a superior amount of room inside.
Plus, the powerful engine ensures you get where you want to go. With the 2014 models, you can expect few problems and plenty of savings.
2013 Nissan Murano
The best years for the Murano lineup fell between 2010 and 2014. However, the 2013 model has some of the best ratings, according to JD Power.
There are also far fewer complaints about the mechanical workings. If you are looking for a budget-friendly SUV, this one might fit the bill.
2011/2012 Nissan Altima
These two Altima models are tied for the best one to buy. Both of them belong to the fourth generation, which is arguably the best.
These were also released before the major problems occurred. Plus, you can save a lot of money if you find a used model.
Least Reliable Nissan Models
2017 Nissan Juke
Few cars have been mocked as much as the Juke has. It's not that great looking and the performance is just as laughable.
The 2017 model was the final one to hit the roads in the United States. However, you won't find many used options because it didn't sell that well.
2016 Nissan Quest
The Nissan Quest might have been a decent vehicle to buy for a few years, but once it got to the end of its life, it was no longer worth the money. The Quest was built in conjunction with Ford and rebranded as a Mercury Villager.
This particular model was just too large for consumers. It also spends a lot of time in the shop for repairs, making it much more expensive than expected. In the end, it was discontinued because of the lack of popularity.
Is Nissan A Good Car To Buy Used?
You can find a great deal on used Nissan vehicles. Additionally, you probably won't need to have a lot of service performed, as long as you choose one of the reliable models. Nissan vehicles are well-equipped with the latest technologies and they have exceptional performance for a fun ride. It ranks right up there with the rest of the Japanese automakers.