The BMW lineup offers an extensive selection geared toward any luxury enthusiast. With high-powered sports cars, sleek sedans and family-friendly SUVs, there's something for everyone. Are BMWs good cars that are worth your money?
BMWs are good cars in terms of technology and engine performance. These luxury cars are designed to provide all of the latest features you crave. However, it costs a lot to own a BMW, from the high price tag to the expensive repairs that are inevitable.
In this guide, I look closer at what the BMW lineup has to offer. I also examine what models are best suited to you when you require reliability. 
Are BMWs Good Cars?
1. Safety
BMW vehicles are designed to be safer, with a solid construction. Additionally, the latest lineup always contains advanced technology to further protect you.
You can find many BMW models earning top honors from the IIHS and NHTSA. I recommend checking the safety ratings before you purchase a vehicle. 
2. Engine
BMW engines are known to be extremely powerful. The automaker has exceptionally-built engines that pump out the power.
In fact, BMW is known as one company with high-performance engines that can also be efficient. Plus, many of the engines are reliable and will last 200,000 miles or more when taken care of.
3. Rust and Body
The BMW lineup isn't known for excessive rusting. However, when not cared for, the BMW can easily rust, so you need to use caution.
BMW vehicles tend to ride closer to the asphalt, putting them more at risk for corrosion, especially when driving in winter weather. To avoid this, wash the car often.
4. Features and Technology
In today's BMW vehicles, you can find a ton of advanced technology. Plus, the automaker prides itself on offering superior comfort features in every cabin.
Even base models come with tons of features included. However, you can add pretty much anything you want, for a cost.
5. Performance
There's nothing quite like driving a BMW, which is why so many people want to. The cars are powered with exceptional motors that hold nothing back.
The driving dynamics are superior. Sitting behind the wheel, you will feel like a race car driver as it hugs every curve. 
6. Affordability
The BMW lineup is expensive, whichever way you look at it. The cheapest new BMW still costs more than $35,000 with no additional features added.
BMWs don't depreciate too quickly either. Because of this, you will pay top dollar on a used model, as well. 
7. Cost of Ownership
It costs a good amount of money to own a BMW. Not only are you going to spend a lot to buy one, but you will also have a higher insurance premium and a bigger tax bill to pay.
While there are some models that are fuel-efficient, you could easily pay too much on fuel if you choose a performance model. The worst expenses are what you spend on repair and maintenance. 
8. Repair & Maintenance Costs
According to RepairPal, BMWs cost a lot of money to repair and maintain. It ranks in 30th place out of 32 brands that were reviewed, so the verdict isn't good. 
The cost for repair is much higher than average, plus it tends to require repair more frequently. On top of that, the severity of problems tends to be higher than average, meaning you spend more whichever way you look at it.
Not every mechanic can work on a BMW vehicle. You might also require a special mechanic that handles these German vehicles, further raising your repair bills.
RELATED: 20 Most & Least Expensive Cars to Maintain
Are BMWs Reliable?
BMW vehicles are considered reliable, ranking in the top half of brands, according to J.D. Power. The automaker ranks higher than Mercedes-Benz, Audi and Infiniti, but lands behind Lexus, Porsche and Acura.
What's ironic is that the BMW 2-Series is considered the most reliable small premium car, but it's also one of the company's lowest-cost options. Additionally, the BMW 4 Series and BMW 5 Series have earned rankings in each particular segment.
BMW History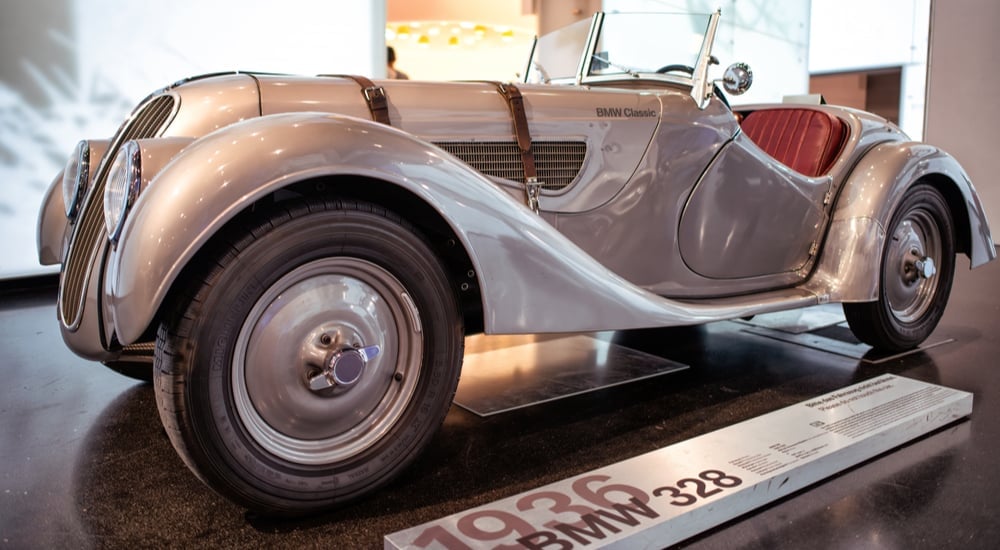 Karl Rapp was a German mechanical engineer operating Rapp Motorenwerke during World War I. This company was the primary military aircraft engine manufacturer in Bavaria. When Max Friz joined the team, the Iva engine was released. However, Rapp left the company in 1916 and everything was restructured to become Bayerische Motoren Werke (Bavarian Motor Works).
In the Treaty of Versailles, German aircraft engineering was restricted, leaving the company looking for other avenues of income. During the 1920s, BMW built its first R32 motorcycle, with a boxer-twin powertrain layout that the company still uses today.
By 1928, BMW had released its first automobile, known as the Dixi. A little less than ten years later, the 328 debuted. By the 1970s, BMW became a company known across the globe.
While BMW has been selling vehicles in America since 1956, it wasn't until 1994 that the automaker opened its first manufacturing plant in the country. Today, BMW flourishes in the country, with a complete lineup of luxury vehicles to suit many needs. 
What are the Common BMW Problems?
1. Defective Restraint System
Airbags and seat belts are the most essential pieces of the car's safety system. In BMW vehicles, the error light for the airbags and seat belts can come on because of an error.
Most often, it's caused by a faulty clock spring or a defective seat weight sensor. Either way, with the system not reading the information correctly, the airbags might not work as they should, leaving you at risk.
2. Failing Cooling System
BMW uses plastic to build several cooling system parts. When these parts heat up and cool down regularly, they can fail.
The constant heating and cooling that happens in this system is normal, but BMW hasn't always used appropriate measures to handle it. As the material gets brittle, the components break, leading to cooling system failure.
3. Malfunctioning Battery Safety Terminal
BST was introduced by the automaker in the early 2000s. It's designed to keep the car from combusting during an accident by disconnecting the positive battery cables during a collision.
However, it also malfunctions and stops the car from starting. If it accidentally disconnects when there wasn't an accident, the starter and alternator aren't going to work, as they are both plugged into the BST.
Most Reliable BMW Models
2011 BMW 3 Series
Any enthusiast will agree that the 3 Series has been known as the most reliable, with the 2011 model year ranking as the top choice. These aren't expensive models, but they still come well-equipped.
They also don't deal with any of the major issues that have occurred with the BMW lineup. You can find a 3 Series as a sedan, convertible, or wagon for even more excitement. 
2013 BMW 1 Series
The compact model of the 3 Series is the 1 Series. That's why this model is just as reliable as the previous one.
With the hatchback design, you can expect superior reliability and a ton of features. It's not known for spaciousness, but gets good gas mileage and provides a fun ride. 
2020 BMW i8
The plug-in hybrid i8 offers a futuristic design and aerodynamic style. There are a bunch of driving modes for complete customization.
The all-electric setting gives you the option to travel up to 35 miles without the use of fuel. Plus, the 369-horsepower configuration allows it to hit 60 mph in just 4.4 seconds.
Least Reliable BMW Models
2019 BMW X6
The BMW X6 is a sporty luxury vehicle. However, beauty only takes vehicles so far.
This model suffers from serious gearbox concerns. It can also have failing electronics and a bad exhaust, causing lots of repair bills down the road.
2011 BMW X3
When BMW designed this vehicle, there were mixed reactions. It looks like the cross between a truck and a car. While bigger cars can be great for family travel, this one misses all of the marks.
It creates a rough ride and is tough to control. It also offers a noisy ride and is bouncier than expected. In the end, no one was really satisfied with the difficulty that this model brings.
Is BMW A Good Car To Buy Used?
With how stylish the BMW lineup is, it's easy to find a used model that fits your lifestyle and desires. You can find a used model with plenty of high-tech features and equipment. Plus, when taken care of, many of the models will go several thousand miles, so you can get your money out of one.
On the other hand, it's expensive to own a BMW. Even the used car price is high in comparison to other models. Additionally, there will be more repair and maintenance required, which only further increases the amount you will spend overall.