The Acura brand is part of the Honda Motor Company. However, it might not be as well-known, especially as one of the top luxury cars. But are Acuras good cars, and are they reliable?
Acura is considered one of the most reliable brands. It's also not priced too high, considering the brand produces a luxury lineup. Considering it is one of the top options, it's been underestimated and hasn't gained the popularity it deserves.
In this guide, I look closer at the reliability of the Acura brand. I also determine which models are the best, and I list a couple you should avoid.
Are Acuras Good Cars?
1. Safety
Several Acura models have earned top honors from the NHTSA and the IIHS. It's easy to find which ones are the safest when you are car shopping.
The new Acura lineup is filled with the top tech advances for even more peace of mind. Plus, you can find used models with technology from the future at a lower price.
2. Engine
The Acura engines are the same ones found in the Honda lineup. However, the automaker only chooses the top options from Honda.
You can find a variety of four-cylinder options, as well as some V6s. There's also some hybrid technology to enjoy.
3. Rust and Body
Every aspect of the Acura lineup is meant to be of premium quality and prestige. For that reason, you don't have to worry about rust or corrosion on the body.
Additionally, the body is made with superior materials for a solid build. However, if you need to have bodywork performed, the cost could be higher than normal.
4. Features and Technology
Acura doesn't skimp when including technology or features in the vehicles. You can find some of the best sound systems and high-tech infotainment screens.
Plus, there are advanced technology features offered as standard equipment in some of the models. You won't even need to pay extra to get competitive features with an Acura. You will find technology like lane-departure warning, lane-keeping assist and adaptive cruise control.
5. Performance
The Acura lineup is fun to drive. Even if you don't choose one of the company's sports cars, you will enjoy nimble handling and superior maneuverability.
Not only can you find some potent engines for maximum power, but you can find a vehicle with all-wheel drive. This high-tech system is great for navigating roads during inclement weather.
6. Affordability
The Acura lineup isn't as affordable as your budget-friendly manufacturer. Acura vehicles are considered luxury models, so naturally, they will come with a higher price tag.
However, when compared with other luxury models, Acura tends to be cheaper. You can save a good amount with an Acura over the other high-end options.
7. Cost of Ownership
Acura has a relatively low cost of ownership. First, the purchase prices are reasonable, starting you off on the right foot.
Plus, because of the Honda platform and design, it won't need a lot more maintenance. Overall, you can expect to spend a minimal amount across the long haul.
8. Repair & Maintenance Costs
According to RepairPal, Acura is considered one of the best in terms of maintenance and repair costs. For starters, it features a reliability rating of 4 out of 5, making it the second most reliable brand rated by this publication.
Additionally, the average annual repair cost is much lower than other brands. Finally, the frequency of visits might be average across the board, but the severity of problems is rated much lower.
RELATED: 20 Most & Least Expensive Cars to Maintain
Are Acuras Reliable?
The Acura lineup is considered extremely reliable. For a reasonable price, you can get a luxury vehicle that is meant to last across the long haul. Acura vehicles require very little maintenance and don't often deal with severe issues.
According to J.D. Power, Acura has earned a spot in the top ten brands. It sits above BMW and Mercedes-Benz but below Lexus, Cadillac, Genesis and Lincoln. However, none of the Acura models have earned the top spots in their respective segments.
Acura History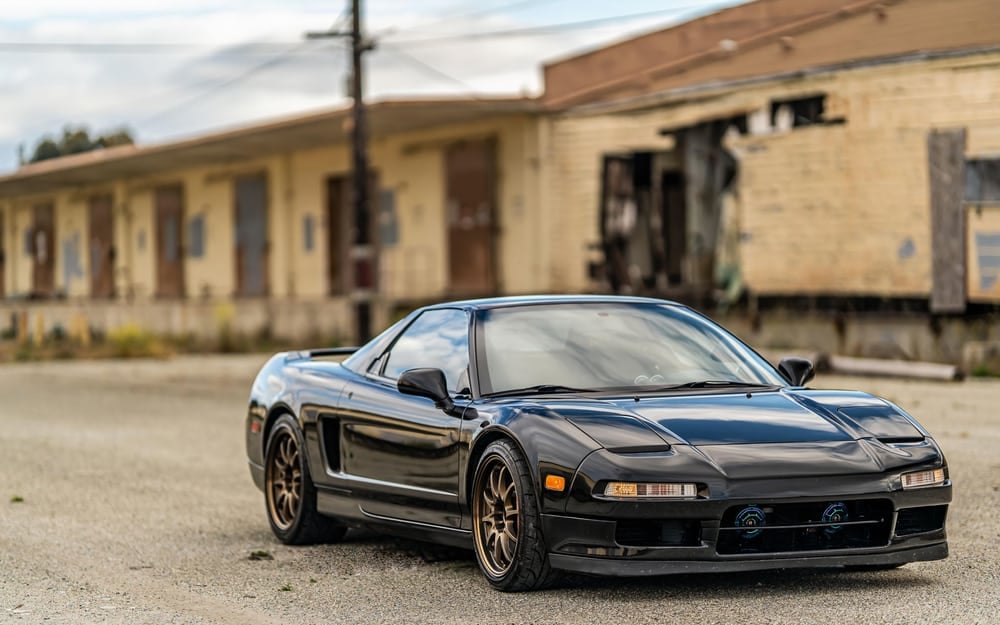 In 1986, Acura was founded and became the luxury division of Honda. It became the first luxury brand from Japan, actually before Toyota's Lexus and Nissan's Infiniti models. By 1987, the Acura Legend was awarded as Import Car of the Year, while the Integra earned a spot on the Ten Best List.
It was only another year later when the Legend became the best-selling imported luxury car in the United States and the Integra earned the International Sedan Championship award.
Since the beginning of its inception, Acura continued to earn awards and honors every year. To keep up, Acura was among the first to release advanced features, such as Super Handling All Wheel Drive (SH-AWD), Variable Valve Timing (VVT) and Advanced Compatibility Engineering (ACE).
Today, Acura continues to be a leader in the industry. The automaker continues to release new technologies and innovative lineups to keep ahead of the competition.
What are the Common Acura Problems?
1. Jerky Transmission
The most common issues occur from a jerky transmission. You might notice trouble between gears, or hesitation when the powertrain is cold.
In fact, there have been class-action lawsuits and recalls because of the transmission. The 2015 TLX seems to suffer from the biggest problems.
2. Excessive Oil Consumption
The engines also suffer from excessive oil usage. If the oil levels aren't monitored closely between changes, the levels could drop too low and lead to severe damage.
The J-Series V6 motor seems to be the most complained about. This motor can be found in the 2010-2014 TSX, 2009-2014 TL, 2011-2012 RL and 2008-2014 MDX.
3. Cracked Dashboard
While the interior features and materials are top-notch in the Acura lineup, there have been complaints about the dashboard cracking. It seems the most complained about models are the 2004-2008 TL.
If the dashboard is exposed to the sun or UV light, the problem is magnified. Plus, extreme heat tends to dry out the materials, leading to shrinkage.
Most Reliable Acura Models
2017 Acura NSX
There are few cars as exciting as the NSX supercar, but it comes at a price. In fact, the MSRP was in the six figures, so it wasn't meant for everyone. Yet, the 573-horsepower V6 engine makes it worth every penny.
With the nine-speed dual-clutch automatic transmission and all-wheel drive, it's ready for quite the ride. Consider it a street-legal supercar to enjoy on your daily commute.
2014 Acura RLX
The RLX might not be a supercar, but it acts like one. The full-size sedan offers a superior cabin plus a 310-horsepower 3.5-liter V6 engine. It also has a paddle-shifted six-speed automatic transmission for more control.
With a top speed of 135 mph and a 0-60 mph time of 6.3 seconds, you are in for quite a thrill. It's the perfect model for a little fun without breaking the bank.
2016 Acura RDX
The RDX is Acura's compact crossover design with superior levels of luxury included. It's an affordable model, but doesn't lack anything you desire.
With its 279-horsepower 3.5-liter V6 engine, it's also powerful and fun to drive. Plus, this model earned fantastic crash test ratings, showing it's great for a family as well.
The Acura ILX model is also considered to be very reliable.
Least Reliable Acura Models
2010 Acura TL
For starters, this TL was involved in the massive Takata airbag recall, as were many other models. However, there have also been transmission issues with this Acura. Not only does the paddle-shifting transmission only come with five ratios, but it can also be unresponsive.
The cabin can be noisy, making it hard to hear what passengers are saying. Additionally, the ride feels slightly unbalanced and there is an understeering issue. It simply doesn't respond the way a luxury car should.
2015 Acura TLX
This compact luxury sedan didn't get the accolades it had hoped for. To start, Acura put a defective transmission under the hood that eventually led to a recall. The connections of the harness were insufficiently crimped, leading to shifting issues.
In fact, many drivers complained about the transmission shifting into Neutral on its own. Even though there was a recall, other issues evolved, leading to class-action lawsuits proving that this model is a lemon not worth driving.
Is Acura A Good Car To Buy Used?
Overall, the Acura brand provides superior vehicles worth buying. As long as you avoid the few trouble models, you are sure to be pleased with your purchase. There have been many used Acura models that have earned awards and top ratings in crash tests.
Additionally, you can find a used Acura with some of the latest features available without paying the new sticker price. In general, the Acura brand is also cheaper than many others, making it more affordable to drive a luxury vehicle. Find yourself a high-powered sports car, an efficient compact model or upgrade to a spacious SUV for your family travels.