Ford Mustangs are one of the most recognizable vehicles on the road, but are they worth buying? Ask any pony car enthusiast and they will rave about all of the good points, but there are also some dark sides worth looking at.
The Ford Mustang has been in constant production since 1965, so you know that it has quite the following. In this guide, we will evaluate what makes it so highly coveted while also looking at the consequences that come from owning a pony car.
Are Ford Mustangs Good Cars?
Ford Mustang cars are known for pumping out performance and providing the sports car look. However, the performance also leads to higher fuel costs, and they aren't always cheap to maintain or own. For this reason, it's a toss-up based on what's important to you.
Here are a few more things to look at when deciding whether or not Ford Mustangs are good cars.
1. Safety
Sports cars usually don't often perform well in safety tests. Because of the compact design, it can be more difficult for the manufacturer to create a safe ride.
That doesn't seem to be the case with the Mustang, however. In fact, the most recent lineup earned a perfect five-star rating from the NHTSA and did well according to the IIHS too.
2. Engine
When you talk about a Ford Mustang, you instantly hear about all of the best engines that ever existed. Under the hood of a Mustang, you can find some of the most powerful and reliable engines ever made, such as the 428CI Cobra Jet from the 1960s or the Shelby Supercharged 5.8L from 2013 and 2014.
On the other hand, there have also been model years that disappointed. As an example, you won't get a lot of love over any V6 that's been placed in the Mustang.
3. Rust and Body
Ford is famous for not applying undercoating on Mustangs before they head to dealerships. Because of this, the normal protection that most cars receive can't be found with most Mustang models. Knowing this, owners can take steps to prevent rust by applying a special coating.
Thankfully, even though this is missing, most Mustangs won't start to rust until they are about a decade old. However, there have been reports of rust as soon as three years, so it's a gamble.
4. Features and Technology
Ford has been one of the automakers at the forefront of technology advancements. It doesn't matter if you choose an older model or something newer, it will feature much of the technology that is ahead of its time.
On the other end, many model years also included budget-friendly trim levels. If you choose one of these to save money, there could be a lot less technology involved.
5. Performance
The Ford Mustang is a favorite for anyone hoping to gain some speed. The 2004 Ford Mustang Mach I is one model that will never disappoint, with a top speed of 151 mph.
There's also the 1995 Ford Mustang SVT Cobra to consider, with a top speed of 160 mph. However, the cream of the crop has got to be the 2019 Ford Mustang Bullitt, which isn't too far from hitting 170 mph.
6. Affordability
Among American sports cars, the Mustang can be one of the cheapest to buy. Ford carefully chose some budget-friendly trims, allowing everyone to get a taste of the sports car lifestyle.
However, these cheap Mustangs don't have the performance many people hope for. Additionally, they are cheaply made, leaving enthusiasts disappointed in the end.
7. Cost of Ownership
For several reasons, the cost of owning a Mustang can be higher than expected. For starters, any time that you drive a car with a powerful V8, you can expect to spend a lot more on fuel costs.
Additionally, there's the depreciation factor to consider. As with most American vehicles, the Mustang depreciates faster than most other models.
8. Repair & Maintenance Costs
According to RepairPal, the Mustang will have above-average maintenance and repair costs overall. Additionally, the probability of a problem being severe is higher than in most other vehicles.
There's a bright side to the report, however. It seems that the Ford Mustang is brought to the shop less frequently than other cars.
RELATED: Are Fords Good Cars? Are They Reliable?
Are Ford Mustangs Reliable?
There are Ford Mustang model years that are considered unreliable, while others can be a top choice. It's important to do plenty of research to determine which models will perform the best. In general, the newer the Mustang is, the more reliable it appears to become.
As an example, the 2015 and 2016 Mustang both earned a rating of one out of five from Consumer Reports. However, the 2019 Mustang earned a 77 out of 100 from J.D. Power, with the 2018 model improving to a score of 82 and the 2020 gaining 88 out of 100.
Ford Mustang History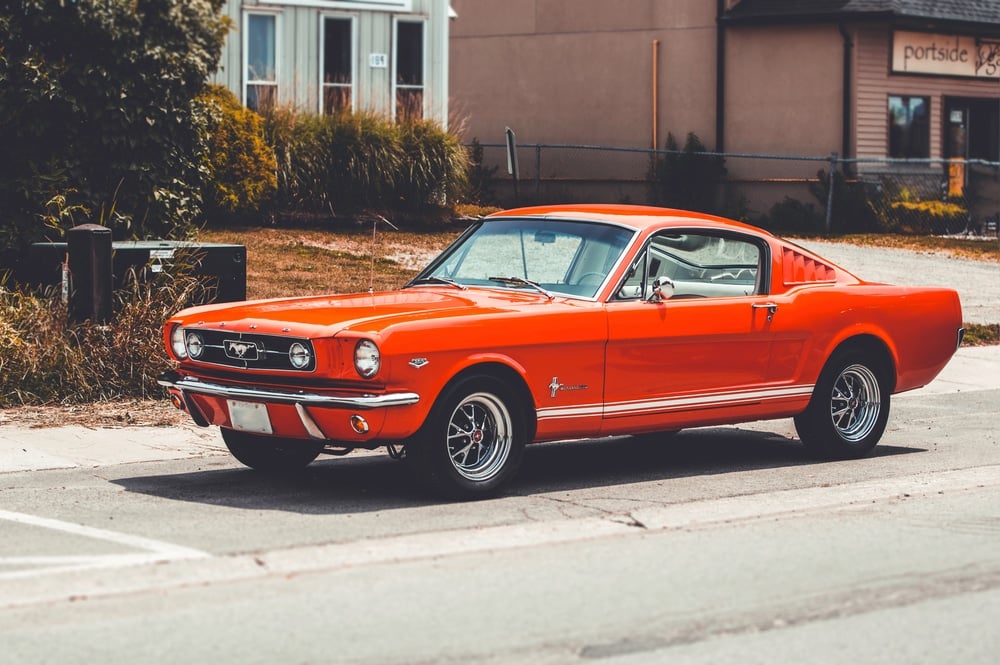 In 1964, the First Mustang debuted in New York as a 1965 model. It was an instant success, with more than a million units sold in just 18 months. During the first few years, stiff competition entered the field, including the Firebird and Camaro.
When the 1973 Oil Crisis hit America, the Mustang was equipped with a six-cylinder motor instead. This isn't a time many enthusiasts like to talk about because it didn't serve the car well. In fact, the Mustang itself didn't regain its notoriety until many years later because of bad designs and defects.
It might not have been until the 1990s that the Mustang started to regain its previous popularity. The Cobra became the Mustang to own. In 2003, the Cobra model became the fastest production model with its 390-horsepower 4.6-liter supercharged V8.
Once the fifth generation came along in 2005, the design and proportions of the original Mustang were renewed. At this time, the Mustang shared the same platform as the Lincoln LS and Thunderbird, so the handling of the vehicle was completely transformed.
Nowadays, the Mustang is the epitome of everything a performance sports car should be made from. You just have to make sure you don't buy one of the budget-friendly models, which is guaranteed to disappoint.
RELATED: Are Jeeps Good Cars? Are They Reliable?
What are the Common Ford Mustang Problems?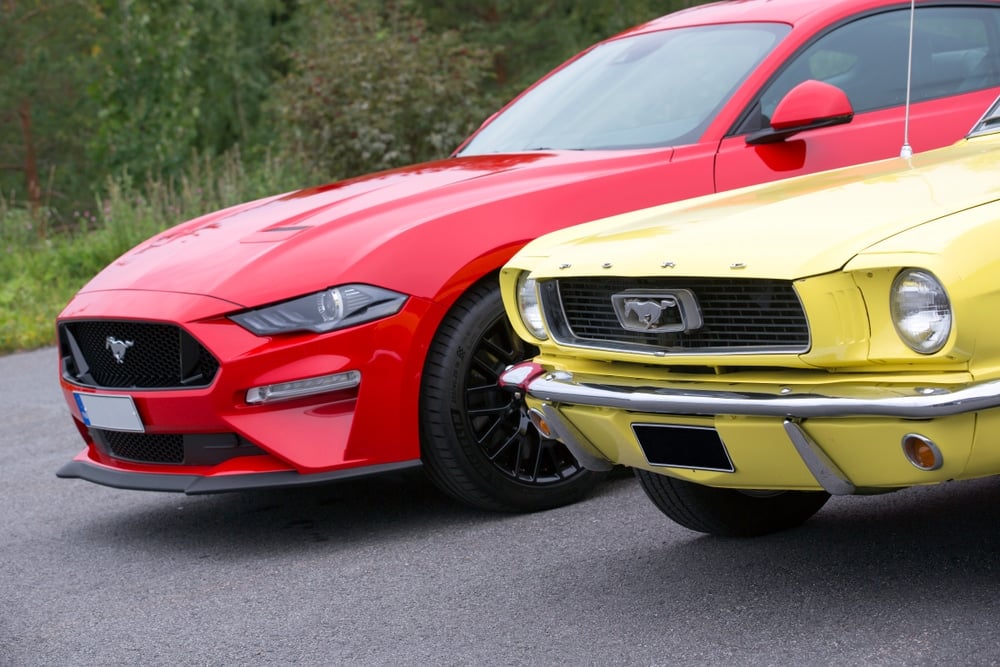 1. Electrical System Failures
While the Mustang might be ready to pump out the power, it may not be ready to play all of your favorite tunes. Some users of the 2017 Mustang have had lots of trouble with the SYNC system. It has trouble pairing with the phone, and the display can fail.
It's not just this system that has led to complaints over the years. Depending on the model year, there have also been problems with the rearview camera and safety systems.
2. Driving Vibrations
It's been common for Mustang owners to complain about annoying vibrations while driving, especially with the 2016 model. However, the issues leading to this vibration can vary.
For some people, it turned out to be the imbalanced driveshaft. Other people reported tire issues or a rear-end assembly failure.
3. Camshaft Position Sensor Issues
When the synchronizer shaft for the camshaft position sensor fails, it leads to a chirping or squeaking noise, most common among the 2004 Mustang. However, it's also been reported with the 1999-2000 and 2002-2010 models.
The noise is louder when the engine is cold. Once it warms up, it becomes much harder to hear.
RELATED: Are Toyotas Good Cars? Are They Reliable?
Most Reliable Ford Mustang Models
1. 2021 Ford Mustang
There's a reason that many automotive publications list this as the best Mustang to purchase. Both U.S. News and Consumer Reports give it top ratings.
Not only that, but the high-tech driver-assist features and good safety ratings make it more reliable. With the 2021 lineup, you have plenty of trim levels to choose from, allowing complete customization of features.
2. 2016 Ford Mustang Shelby GT350
If you are looking for a real thrill, there's nothing quite as fun as the 2016 Shelby GT350. It received superior upgrades for the aerodynamics and suspension system.
With its potent engine, you can expect a 0-60 mph time of under four seconds. In fact, it could easily take on a Chevrolet Corvette or Porsche 911 any day of the week.
3. 2020 Ford Mustang
The 2020 Ford Mustang might be one of the most customizable. You can choose from anything, starting with a fuel-efficient four-cylinder to a heart-pumping V8.
There's also a convertible option thrown in the mix if you want to feel some wind in your hair. On top of that, five trim levels ensure you get everything you crave.
Least Reliable Ford Mustang Models
1. 2016 Ford Mustang
With the exception of the Shelby GT350, this one probably has the most complaints. The troubles are often catastrophic, which makes it a nightmare.
For example, there's been a ton of reports of oil loss that creates engine failure. On top of that, if the oil leaks in the presence of a heat source, a car fire can occur.
2. 2018 Ford Mustang
The 2018 Mustang isn't a top choice either because of engine trouble. Among reports, the engine issues can range from minor to major.
However, it's not just the engine that's causing complaints. Body hardware has also been malfunctioning, including the seat controls, mirrors, locks, power windows and convertible top.
Is the Ford Mustang A Good Car To Buy Used?
There are lots of Ford Mustang cars that would make for a good purchase, especially if you are looking for something from the last couple of years. You can find plenty of low-mileage options in the used car market right now.
If you want something older, prepare to pay a top price, especially if you are looking at the 1960s. These are considered a top choice among collectors, so you will be the talk of the town.
Learn more: