Kia is a part of the Hyundai Motor Company and makes many different types of vehicles, sure to appeal to any lifestyle. But are Kias good cars, and can they be reliable enough for your daily travels?
Kia cars are very good nowadays. When Kia was first presented to the United States, the cars weren't impressive. The lineup was seen as inexpensive and unreliable. However, its reputation has changed over the years, with a very reliable lineup available to discerning car buyers today.
In this guide, I cover all of the things that Kia does right and a few that might not be favorable. I also look at the best Kia models and point out those you should avoid.
Are Kias Good Cars?
1. Safety
If you look at the NHTSA and IIHS crash test ratings, you see that the Kia models tend to rank among the top. In recent years, Kia has been putting together safe vehicles that you can drive with peace of mind.
Plus, the newer models also contain advanced equipment to keep you protected. With sophisticated driver aids, you can relax on any ride.
2. Engine
Kia engines are made by the South Korean automaker Hyundai. You will find the same powertrains in the Hyundai and Kia lineups.
While most of the engines are reliable and can go many miles, there are some to watch out for. It wasn't long ago that some of the engines were failing prematurely, so be sure to do your research.
3. Rust and Body
The majority of Kia models are going to hold up over the long haul. Even the cheaper Kia Forte receives praise for having a solid body and rust-proof surface.
With that said, Kia has had its share of problems. In 2015, there was a recall affecting nearly 300,000 vehicles because of dangerous rusting situations.
4. Features and Technology
Kia vehicles have been ahead of the curve when it comes to technology. If you want a well-equipped vehicle, you can find everything you need in a Kia.
What's best is that you aren't going to spend more than necessary. These cars remain lower-priced even when packed to the gills.
5. Performance
There's a Kia model for any need. If you are looking for something fuel-efficient for your daily commute, you can find a Kia sedan or compact car for the drive.
On the other hand, the company also makes some higher-performing models if you want excitement. You can also get some models that will tackle mild off-road terrain.
6. Affordability
When you compare Kia side-by-side with comparable brands, you see how much can be saved with the South Korean manufacturer. Some people are scared away by the lower price, but there's no reason to be.
The company is able to provide amazing deals without sacrificing all the features you want. That lower price also helps reduce the cost of your insurance premiums.
7. Cost of Ownership
The cost of ownership for Kia vehicles is average. You aren't going to spend a lot to buy one, and it doesn't normally cost a lot to fill one up with gas.
Additionally, the insurance premiums are on the lower side. What hurts Kia is the depreciation. Kia vehicles tend to depreciate faster than some others.
8. Repair & Maintenance Costs
RepairPal ranks Kia above average in terms of maintenance and repair. In fact, it's within the top three of 32 brands, according to the popular publication.
The annual repair costs are marked low, and the frequency of service visits is minimal. Additionally, the severity of issues tends to be on the mild side.
RELATED: 20 Most & Least Expensive Cars to Maintain
Kia History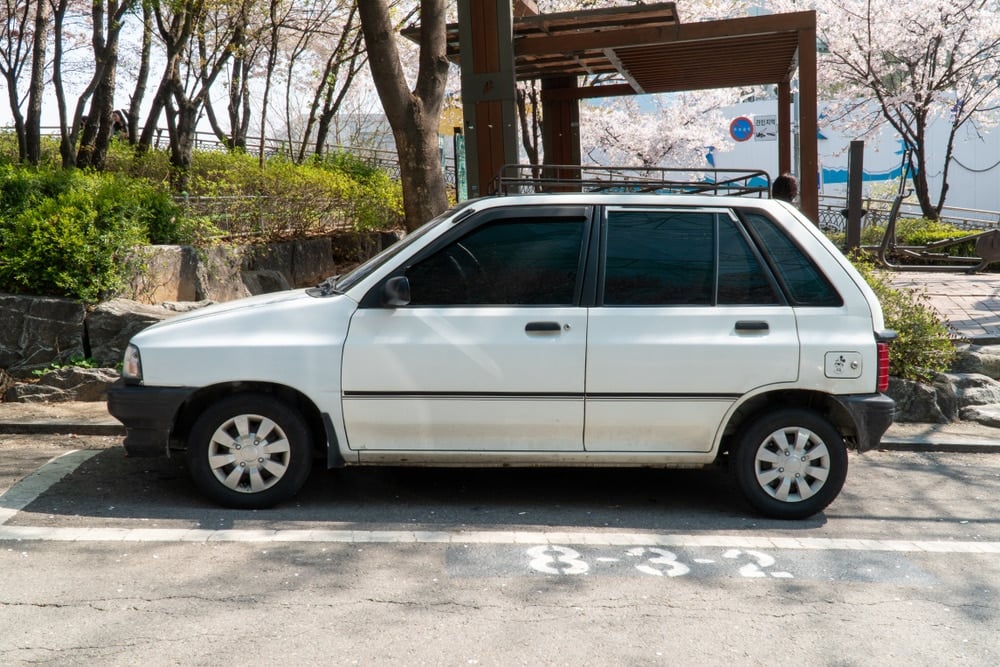 The Kia Motor Company began doing business in 1944, but it wasn't until 13 years later that its first bicycle was created. In the 1960s, several trucks were produced. In 1973, the first gas engine was made, while many new models were created in the 1970s and 80s.
Between 1987 and 1994, several models were launched worldwide, including the Capital, Sportage, Price, Concord and Sephia. The company was going to file bankruptcy, but Hyundai took it over in 1999. A year later, the Spectra and Optima were released. By 2002, Kia sold its ten millionth vehicle, which is also the same year that the Sorento arrived.
By 2008, Kia had a headquarters in the United States, which is also the same year it earned the Presidential Award for Design Management. Since then, the automaker has been on the cutting-edge of technology, with electric and hybrid powertrains grabbing attention.
Are Kias Reliable?
According to J.D. Power, Kia is among the top three automakers when based on reliability. It falls just behind Lexus and Porsche. This reliability helps the models achieve a lower cost of ownership, because there's a lack of service needed for any major repairs.
Kia tends to stay on top of problems and resolves them quickly. While there are a few models that drivers should stay away from, you can get many miles out of a Kia when it's properly cared for.
What are the Common Kia Problems?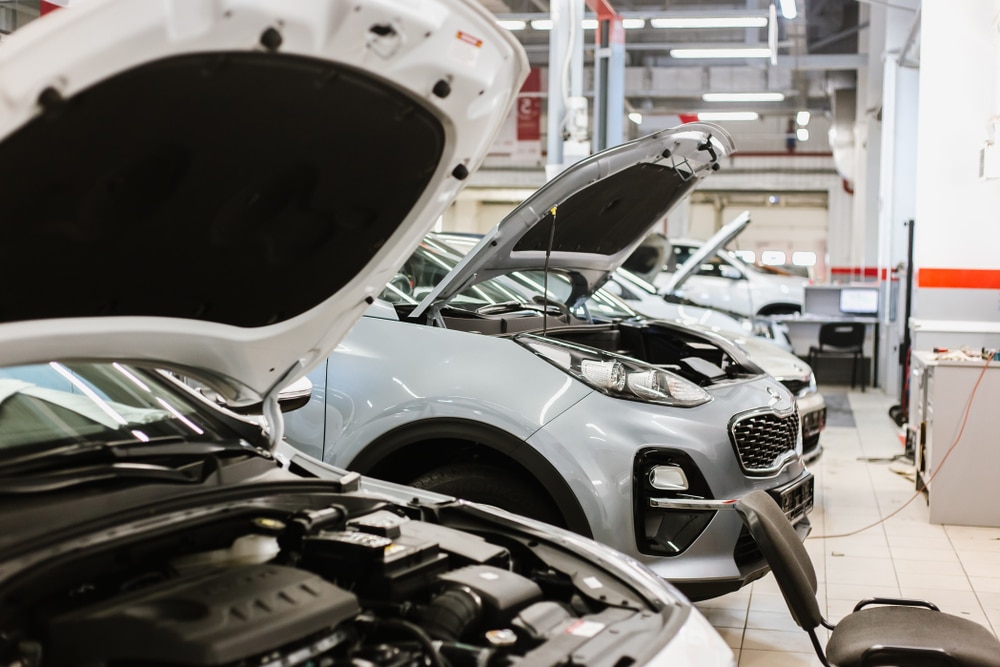 1. Faulty Alternator
The 2006, 2012, and 2015 Sedonas seemed to suffer from a defective alternator. It's one of the most common complaints about the Kia brand.
Customers claim that the alternator regularly ends up fried. The symptoms often resemble a dead car battery, even after it has just been replaced.
2. Engine Failure
There's never a good reason for cars to experience premature engine failure, but Kia has had its moments. In fact, this was unfortunately a regular occurence with the 2011 and 2012 Sorento models.
There was even a recall for the GDI engine that was found to be faulty. While many of the cars have been repaired, there are plenty still driving without the fix.
3. Engine Knocking
It's hard to get away from engine knocking with the 2010 and 2017 Forte models. It has been a regular complaint from consumers, and seems to be quite annoying.
While knocking doesn't mean engine failure is going to occur, there are some things that need to be fixed. In most cases, the noise comes from defective ignition coils, which can be replaced.
Most Reliable Kia Models
2015 Kia Soul
The 2015 Kia Soul is a fan favorite because of its exciting look and efficiency. It features plenty of cargo room and a comfortable cabin.
Plus, it pumps out 164 horsepower, but still saves money on fuel. You can find a used Soul for a reasonable amount of money, making it perfect for tight budgets.
2017 Kia Sorento
The 2017 Sorento has some advanced safety features that rival newer models. It also gets good gas mileage, so you don't need to worry about spending more than needed.
With 185 horsepower under the hood, you won't lack any excitement either. Enjoy the ride while saving money.
2020 Kia Telluride
2020 might be the first year for the Telluride, but this model tops all the charts, especially if you need an SUV. It is fun to drive and has a luxurious cabin.
Furthermore, you aren't going to spend a lot on it. Not only are prices low, but the ownership cost remains smaller than most as well.
Least Reliable Kia Models
2013 Kia Optima
There isn't a Kia model that receives more complaints than the Optima. However, the 2013 model year seems to get it the worst.
The top problem for this model is engine failure, which I touched on earlier. Considering all the things that could go wrong, this could be one of the most expensive issues.
2010 Kia Forte
The 2010 Kia Forte can't be trusted to provide a reliable ride. Even though several Forte models rank among some of the worst, this year racks up more complaints than the others. No matter how cheaply you can get this vehicle, you want to avoid it.
This is another Kia model that receives many engine complaints. The engine can fail completely, requiring a replacement. However, there's also the chance that you'll have to deal with the knocking sound I talked about above.
Is Kia A Good Car To Buy Used?
Overall, you can't go wrong with a Kia vehicle. Most reputable automotive publications agree that it is one of the top three most reliable brands on the market. Plus, the automaker offers a variety of vehicle types to choose from, whether you need an efficient sedan, a sporty compact car, or a family-focused SUV.
The best part about driving a Kia is the price. When you compare vehicles from other brands with a Kia, you will probably notice that the price isn't just lower, but that more features come standard in the lineup. Additionally, the cost of ownership remains low over the years. Just be careful which model you choose from, because you don't want one prone to engine failure – a problem which was unfortunately far too common with some years.
Do Kia cars last long?
Yes. Kias are good and long-lasting cars, like many other Asian car brands. Many Kia models are simply built, and therefore also very reliable with a long life expectancy. Therefore, they are always found in the top 3 of all reliability tests.
What is the life expectancy of a Kia?
There is no way to tell an exact life expectancy for a Kia, as it depends a lot on the model, where you live and how you maintain the vehicle. However, you can expect a Kia to last at least 200,000 miles on average if you take care of it.
Is Kia as reliable as Toyota?
Yes. Kia actually ranks higher than Toyota in RepairPal's reliability test. Both are very reliable vehicles, and to say exactly which brand is more reliable is difficult, as it depends on the specific car model as well.
Which Kia car is best?
There is no way to say which Kia model is better for everyone, as it depends on your personal preferences. If you find a Kia model you like, you can search online for reliability ratings for that particular model to get an accurate answer.
Are Kias expensive to fix?
No. Kias are very cheap to maintain and repair in general. There are some parts for Kia vehicles that can be quite expensive, but this is evened out by Kia's overall reliability. It is likely that you will make fewer visits to a workshop than you would with comparable brands.
Conclusion
Kia is a very good and reliable car in all different reliability tests, and if you find a Kia model that you like, you should definitely take a look at it. Regarding technology and luxury, there are definitely better car brands to choose from, but if you want a good, reliable car equipped with good technology, you can't go wrong with a Kia.
I hope this guide helped you in your purchase and made the decision whatever a Kia is the right vehicle for you. Remember to always check the vehicle's history before purchasing to ensure everything is in order.
Learn more: