Hyundai Motor Group produces both the Hyundai and Kia vehicles that are on the road. It is also the company that produces the luxury nameplate Genesis. But are Hyundais good cars? How do they hold up with the other brands?
Hyundai makes good cars, especially when you evaluate some of the top rankings in terms of reliability and safety. Most of the lineup is also affordable, helping to provide a lower cost of ownership. However, there have been a few models with serious defects.
In this guide, I evaluate what Hyundai does right and what needs to be improved. I also look closer at the top models to choose from if you are looking for a reliable used car.
Are Hyundais Good Cars?
1. Safety
Hyundai vehicles regularly outperform other brands on the road in safety ratings. In fact, many models have either earned a perfect 5-star rating from the NHTSA or are an IIHS Top Safety Pick.
Additionally, Hyundai includes some of the most advanced safety equipment in vehicles. You can find older models with some of the newer technology and still save a little money.
2. Engine
Some engines developed from 2011 to 2016 have serious defects. In fact, the problems were so bad that Hyundai was forced to pay fines and fix the motors.
There have been nearly ten safety recalls because of various engine issues since 2015 alone. In the newer models, it appears that the issues have been resolved, but you have to be careful with used Hyundai vehicles.
3. Rust and Body
The Hyundai lineup isn't among the most expensive in the bunch. However, there don't seem to be major issues with rusting.
Even the older Hyundais on the road will still be in good condition if they have been taken care of. You will still need to be careful with paint chips and body imperfections that could easily rust if not fixed.
4. Features and Technology
Hyundai is one of the leaders in the technology realm. The automaker continues to pump out some of the best technology and comfort features.
Whether you are looking for advanced safety features or you want something to entertain the kiddos, you can find it in a Hyundai. Even the older models come well-stocked.
5. Performance
On all fronts, Hyundai outperforms much of the competition. If you are looking for fuel efficiency, you can find it in the Hyundai sedans.
On the other hand, there are also models with superior engine power for a spirited ride. You can even do some towing or off-roading in a few of the Hyundai SUV models.
6. Affordability
The Hyundai Accent has been one of the most affordable yet reliable cars on the market. However, the entire lineup is well-priced, especially when comparing it to other brands.
When Hyundai was first released, it was seen as a "cheap" brand. However, the company has earned its keep over the years and has proven itself to be affordable yet well-built.
7. Cost of Ownership
There are multiple factors that allow Hyundai vehicles to have a reasonable cost of ownership. First, many of the vehicles are fuel-efficient, ensuring you spend less at the pump.
You can also expect lower insurance costs, because the value of the vehicles tends to be less than others. Furthermore, the Hyundai vehicles depreciate at a normal rate, ensuring there's some value left to your investment.
8. Repair & Maintenance Costs
You can expect to pay an average amount of money on repair and maintenance costs, unless you purchase one with the defective engines. There should be no struggle to get parts.
Additionally, almost any qualified technician can work on Hyundai vehicles. In most cases, there are very few major repairs that have to take place.
RELATED: 20 Most & Least Expensive Cars to Maintain
Are Hyundais Reliable?
Hyundai is a reliable brand, often ranking at the top of surveys by the top publications. Consumer Reports has placed the brand in 6th place out of 26 automakers. It ranked just behind Honda, yet fared better than Toyota, Lexus and Mazda.
In the 2019 J.D. Power Initial Quality survey, Hyundai Motor Group earned the top spot. However, there have been a few models that haven't been as reliable, mainly because of the defective engine.
Hyundai History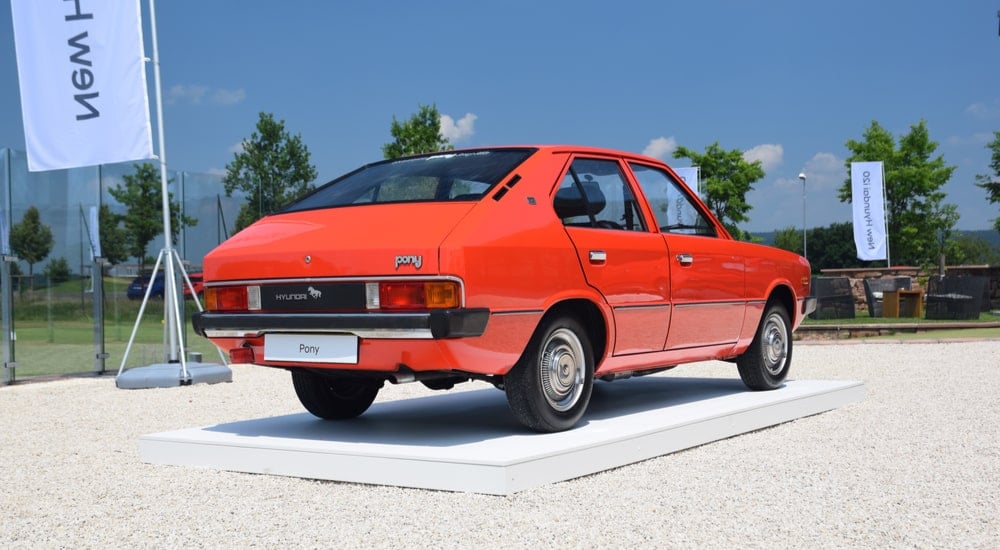 Hyundai Motor Company started in 1947 as the Hyundai Engineering and Construction Company. That's when the entrepreneur from South Korea, Chung Ju Yung, founded the original company. However, it took two decades until it became known as the company it is today and released its first model, the Cortina.
By 1974, Hyundai had a solid group of executives together, prepared to mass-produce vehicles that consumers would want. In 1974, Hyundai released the "Pony." This four-door sedan had to compete against the Kia Brisa and Saehan Gemini in the Korean market. However, it did so well that Hyundai was able to also create a three-door hatchback, estate and pickup model.
While the Pony made it to Canada, it couldn't get imported into the United States, because it didn't meet the strict emissions standards. However, this didn't stop the company from succeeding. By 1985, Hyundai had produced its one-millionth vehicle.
Hyundai did eventually break into the United States market in 1986 with the Excel. It was one of the cheapest cars around and even won some awards. However, the production of this model ended in 2000.
The Hyundai Sonata was also released, and it contained some of the best technology currently seen. This early model came with cruise control, power seats and headlamp washers. By 1990, the automaker had produced its four-millionth vehicle.
By 1993, Hyundai was creating its own engines. The first 1.3-liter four-cylinder produced by the company was included in the Hyundai Scoupe and it provided 71 horsepower. The company also created its first transmission, allowing the vehicle to be made of all Hyundai parts. In 1998, Hyundai acquired Kia Motors to keep it from filing bankruptcy.
In 1999, Chung Mong Koo (Yung's son) took over leadership. This is also the year that the company released its 10-year/100,000-mile warranty. To gain further attention, Hyundai became a sponsor of the FIFA World Cup.
By 2004, the automaker was ranked in second place on the J.D. Power Initial Quality Survey. It was also part of the top 100 most valuable brands worldwide. It also gained a lot of success in motorsports, with many top-ten finishes.
In 2015, Hyundai Motor Company unveiled its new luxury lineup, known as Genesis. The brands under the Hyundai Motor Company continue to be some of the most popular in the United States.
What are the Common Hyundai Problems?
1. Engine Failure
As previously discussed, Hyundai faced some major issues with failing engines. The engine seized, ticked, cut out, or otherwise made noises.
Sadly, a lot of these engine problems occurred while the car was still considered relatively new. You will want to carefully research any 2011 to 2016 model you purchase.
2. Malfunctioning Airbags
Airbags are a must-have when it comes to on-road safety. Yet, some Hyundai cars have suffered from airbags that don't work when they are needed the most.
Several models since 2009 have been impacted by this problem. In 2018, the automaker had to officially start an in-depth investigation.
3. Abnormal Steering/Handling
While most people love the fun style and fuel efficiency of the Hyundai lineup, the handling has been a problem at times. Some Elantra and Sonata models have struggled to provide a smooth ride.
Some people have experienced wobbling or clicking noises during a turn. If the driver isn't prepared for the steering issues, an accident could occur.
Most Reliable Hyundai Models
2019 Hyundai Santa Fe
The Santa Fe is one of the cheapest SUVs you can find, but it doesn't lack any good features. It's still listed as one of the top to drive, according to the best publications, such as J.D. Power.
In fact, this Santa Fe earned the top spot in the midsize SUV category in the 2019 Initial Quality Study. You can save a little money on this used model without sacrificing anything you love.
2020 Hyundai Palisade
If you want something even newer, consider the 2022 Palisade. This three-row SUV has more room to offer and comes with a well-appointed interior.
It's also one of the most reliable ever made by Hyundai. With the 291-horsepower 3.6-liter V6 and eight-speed automatic transmission, you won't lack momentum, either.
2019 Hyundai Veloster N
There is something beautiful about a hot hatch, but you don't see enough of them. The Veloster N may not be as powerful as the Civic Type R or Focus RS, but it's a lot of fun.
It does produce up to 275 horsepower if you choose the top trim level. It's also cheaper than many of the competitors, making it a better choice.
Least Reliable Hyundai Models
2011 Hyundai Sonata
There were a few years when Hyundai really struggled, and this 2011 Sonata shows a clear picture of that. It received the most consumer complaints, with a majority of them talking about the engine.
There were also five investigations into this model and a whopping 14 recalls. That should be enough to keep you away.
2013 Hyundai Elantra
This Elantra earned nearly just as many complaints as the previous Sonata. Again, a lot of complaints were about the defective engine.
Not only did customers deal with the dreaded ticking noise, but the engine often failed prematurely. Don't bother picking one of these up, no matter how low the price is.
Is Hyundai A Good Car To Buy Used?
You can't go wrong with a used Hyundai, as long as you avoid the years where engine problems existed. For the most part, used Hyundai cars are well-built and allow you to drive something reliable for a lower price.
You can find a nice lineup of vehicles to fit any need. Choose a reliable family-friendly SUV, a fuel-efficient sedan, or kick things up a notch with something sportier.