The Buick brand of cars brings with it a unique stereotype of the driver. In some cases, this stereotype can prevent people from driving these vehicles, but are Buicks good cars? Are they reliable, and should you consider driving one?
Buick is one of the most reliable luxury brands on the road. These cars offer the latest technology and safety features, but you will have to pay a premium price to drive one. Even if you want a used model, they tend to hold their value remarkably well.
In this guide, I evaluate how reliable the Buick lineup is. I also pick out the best and worst models, so you can make a smart choice.
Are Buicks Good Cars?
1. Safety
Every new Buick model has earned a perfect five-star rating from the NHTSA. The cars tend to perform just as well through the IIHS.
Plus, the newest lineup contains the top safety features. Many of these come standard, without the need to pay extra for peace of mind.
2. Engine
GM engines continue to rank as some of the best on the market. However, there have been several Buick motors that have gone on to earn top awards.
In 2012, the 2.0L Ecotec Gen 2 turbocharged engine from the Buick Regal GS made Wards Top Engines List. Plus, the 3800 Series II, released in the late 1990s, is still hailed as one of the best V6 engines in automobiles.
3. Rust and Body
Some of the Buick models have been known for rusting prematurely. The two most complained about models include the Buick LeSabre and Buick Rendezvous.
On the other hand, there are plenty that never seem to rust, especially older models. The Buick Riviera and Buick Roadmaster Estate always seem to look great.
4. Features and Technology
You get a lot of bang for your buck with the Buick lineup. You can find some large touchscreen options, premium sound systems and plenty of connectivity features.
Expect the Buick to stack up higher than the average brands, such as Kia or Hyundai. However, it isn't going to offer everything that a BMW or Mercedes-Benz might.
5. Performance
During the late 1990s and 2000s, the Buick lineup wasn't that thrilling to drive. However, things have improved in recent years.
The modern Buick is going to offer competitive fuel economy numbers and a great ride. Plus, the lineup is ready to go as soon as you push down on that accelerator pedal.
6. Affordability
If you are looking to get into a luxury car, the Buick makes the endeavor more affordable. Yes, you will pay more than your standard Chevrolet or Ford vehicle.
However, this luxury brand offers far more without the premium price other high-end brands demand. If you want to enjoy a slice of luxury without spending the money for an Audi or Porsche, the Buick might be the right option.
7. Cost of Ownership
With the higher safety scores, you will have a lower insurance premium when driving a Buick. Plus, they don't tend to depreciate as fast as some other luxury brands, helping you retain their value.
Additionally, today's Buicks are remarkably more fuel-efficient, allowing you to save even more at the pump. Overall, the ownership costs of today's Buicks are far less than you might have imagined.
8. Repair & Maintenance Costs
According to RepairPal, the costs to repair and maintain a Buick aren't excessive. In fact, the brand earns an above-average reliability rating from the publication.
Not only is the average annual repair cost lower, but a Buick might visit the shop less often than some other brands. Additionally, the severity of issues tends to be about average compared with other brands.
READ MORE: 20 Most & Least Expensive Cars to Maintain
Are Buicks Reliable?
According to J.D. Power and consumer reports, the Buick brand ranks in the top five most reliable brands. Buick reliability ranking falls directly behind Toyota and Kia, which are ranked 4th and 3rd, respectively. They rank above many brands considered to be reliable like Nissan and Mazda.
At the top of the list is Lexus and then Porsche, making the Buick the most reliable luxury brand for the money. It's the perfect option if you want a luxury vehicle but doesn't want to pay typical prices. Over the past four years, Buick has surpassed Cadillac, Chevrolet, GMC and other GM brands on many fronts.
Buick History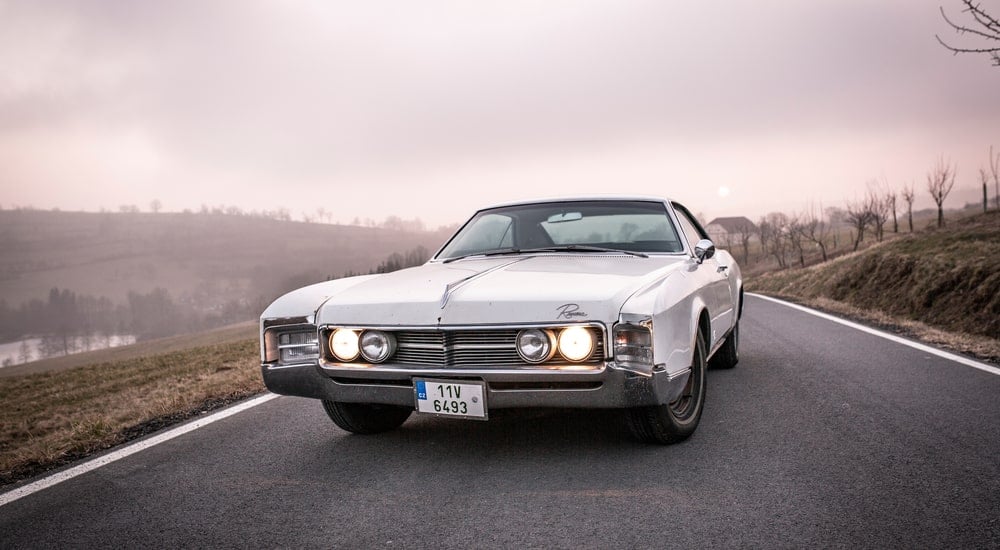 Buick was founded in 1908 as GM's first acquisition. While it has always been known as a luxury car brand, there was a short time during WWII and the Korean War when the automaker produced armored fighting vehicles.
Today, Buick vehicles are sold in the United States, China, Mexico and Canada. Some of the most popular models of all-time include the 1963 and 1971 Riviera, 1961 Special, 2012 Regal GS and 1987 GNX. They even made some type of truck-like car models by then.
Since 2018, Buick has produced the Avenir sub-brand, which provides a higher line of technology, performance and materials. It's known as the best of the best of this luxury brand. Additionally, today's lineup has moved away from being cars that grandma would drive to offering superior sedans, SUVs and crossovers.
By 2035, the automaker hopes to only have electric cars. The first vehicle to hit the roads will be the Buick Electra, which is an electric SUV.
What are the Common Buick Problems?
1. Inaccurate Fuel Gauge
Buick has commonly dealt with malfunctioning fuel gauges over the years. Once the tank gets to be about half full, the needle could start to jump around or reveal that there's no fuel in the gas tank.
In many cases, it's caused by instrument cluster failure. There's also a chance that there's something electronically wrong.
2. Transmission Errors
With both the Enclave and Rendezvous, there have been instances of transmission trouble. There are times when you might try to shift, but nothing will happen.
Plus, these models suffer from multiple transmission-related error codes. Your code scanner could pick up P0716, P0777, P2715, P2723, or numerous others.
3. Gasket Leaks
The Buick Century has commonly dealt with intake manifold gasket failure. It occurred because the Dexcool antifreeze reacted negatively with the gasket, leading to leaks. In fact, there was a massive class-action lawsuit against the automaker.
Some Century models have already been repaired, so you might not have any more trouble. However, it's something to be aware of, especially if you don't want expensive repair bills.
Most Reliable Buick Models
1. 2012 Buick Regal GS
While you can find newer Regal models, the 2012 offers something special. Under the hood, you will find the award-winning 2.0L four-cylinder that produces 270 horsepower. In just about six seconds, this model can hit 60 mph.
Plus, it features a lowered suspension and wide tires for a superior ride. It could even be deemed as a remarkable sleeper car.
2. 2018 Buick Enclave Avenir
The 2018 Enclave Avenir is equipped with a 310-horsepower 3.6L turbo V6 engine that pumps out the acceleration. It can also be configured with all-wheel drive for even more on-road stability and traction.
The Avenir is known for providing superior performance on a variety of road surfaces. Plus, the reliability is sky-high, making it one of Buick's best models.
3. 2020 Buick Envision
The 5-passenger Envision is the perfect vehicle for stylish family travel. It's on the smaller side, making it great for maneuvering into tight spaces.
Even though it has a lower starting price than most, it still comes well-equipped with the best features. That's why the Envision is a top value that doesn't sacrifice reliability.
Least Reliable Buick Models
1. 2014 Buick Encore GX
The various Encore models have always received mixed reviews from consumers. Some were more popular than others, but there's no question that this particular model is one of the worst.
The doors have trouble unlocking, even with the key fob. Plus, the gauges tend to dim, even when the model was brand-new. These electrical issues have caused a lot of concern, plus the battery tends to die prematurely. On top of all of that, the Encore faced four recalls, making for quite the nightmare for owners.
2. 2007 Buick Rainier
Not only did the Rainier flop as far as looks were concerned, but this model was one of the worst ever made. It was constructed with a horrible suspension, a lackluster interior, and it didn't earn good fuel economy numbers. Plus, the compressor for the rear air springs would break, and it wasn't cheap to replace.
On top of that, the Rainier earned horrible safety scores. In 2012, the Rainier was involved in a massive recall stating that the defective door and window switches could start a car fire. Buick was smart to replace this model with the Enclave instead. 
Is Buick A Good Car To Buy Used?
You can't ask for much better than what is given with the Buick lineup. Not only are the cars reasonably priced for being luxury models, but they also rate high in terms of reliability. With a used Buick, you will retain plenty of resale value and gain the peace of mind you deserve.
Are Buick repairs expensive?
Buick repair costs are quite average if we look at other car models in the same price range. Generally, Buick repairs are not as expensive as repairs for some of the European luxury brands, but they can be more expensive than repairs for mainstream American brands like Ford or Chevrolet.
Are Buicks expensive to insure?
Insuring a Buick is quite affordable if you look at the average of all Buick models. The average full insurance cost for a Buick is around $1,400 per year, while the average full auto insurance is $1,670. However, this depends on the Buick model you choose.
How long do Buicks usually last?
A Buick will last around 200,000 miles or 13 years on average. However, this will greatly vary depending on many factors, including how well the car is maintained and what kind of driving conditions it is subjected to.