Toyota has long sat at the top of reliability indexes and continues to be one of the brands most desired by American drivers. With the popularity of the Corolla, Camry and SUV lineup, Toyota vehicles seem to be everywhere. Still, many consumers wonder, are Toyotas good cars? Are they still deemed reliable?
Toyotas are good cars, especially if you are looking for something with a reasonable cost to own. The parts aren't expensive to replace, and most Toyota vehicles seem to have a long life. However, there have been some more complaints about the newer lineups.
In this guide, I dive deeper into the Toyota brand to see if it's something you want to drive. I look at its reliability scores and determine which models are the best options.
Are Toyotas Good Cars?
1. Safety
Many Toyota models take the top awards during crash test ratings. In fact, Toyota often makes the list when publications are labeling cars as the safest for teens to drive, and so on.
Toyota has also been leading the charge to include more safety equipment as standard technology. With the latest Safety Sense suite of technologies, today's drivers have more than they could ask for.
2. Engine
Toyota has produced a wide range of engines over the years, but they have all mostly been reliable. The automaker spends a lot of time in the design process, never rushing something to market just to keep up.
With the quality control systems in place, there have been minimal issues with the engines. In fact, they are often hailed as some of the longest-lasting.
3. Rust and Body
For the most part, Toyota owners don't deal with corrosion. You can see old Toyotas still on the road and the body doesn't look too shabby for their age.
However, there have been some reports of corrosion with Toyota RAV4 and a few other models. It could be how these models were used that made them more susceptible to rust.
4. Features and Technology
Toyota regularly releases new technology and features. Today's lineup can be found with the latest and best tech features, designed to make the ride better than expected.
What's great about Toyota is how much quality control goes into the release of a new feature. Unlike other companies, there aren't normally a lot of glitches once something is released.
5. Performance
Toyota vehicles offer a variety of performance. You can find the a tame sedan that offers a reliable drive to work every day.
On the other hand, the brand also offers some high-powered sports car models and plenty of vehicles that excite. You can also find a range of fuel efficiency, designed for any need.
6. Affordability
When comparing apples to apples with competing brands, Toyota seems to fall right in line. You aren't going to get the cheapest nor the most expensive type when choosing a Toyota.
With that said, the company does offer a range of starting prices. You can find cheaper models or opt for a high-end luxury car instead.
7. Cost of Ownership
To evaluate the cost of ownership, you want to look at depreciation values and fuel costs. It's also important to judge insurance premiums, maintenance and repair costs, as well as upfront expenses.
With these factors in mind, several Toyota models can be determined as having the lowest cost of ownership. Among these models, you might consider the Toyota Yaris, Toyota Corolla or Toyota Prius.
8. Repair & Maintenance Costs
On average, Toyota drivers tend to spend less on maintenance than most vehicles. Plus, the first two years of maintenance are covered on any new vehicle.
Toyota vehicles are easy to work on, so most mechanics will be ready to help. Plus, the parts are easy to find with Toyota dealerships everywhere across the country.
RELATED: 20 Most & Least Expensive Cars to Maintain
Are Toyotas Reliable?
Most publications agree that Toyota is one of the most reliable auto companies in the world. It's often found at the top of the Consumer Reports reliability index, fighting for first place on a continual basis. Plus, RepairPal ranks it in the top bunch, based on complaints and repair costs.
Toyota vehicles regularly last more than 200,000 miles, which isn't what most automakers can claim. In fact, it's not that odd to see one with 250,000 miles on the odometer if it was taken care of.
Toyota History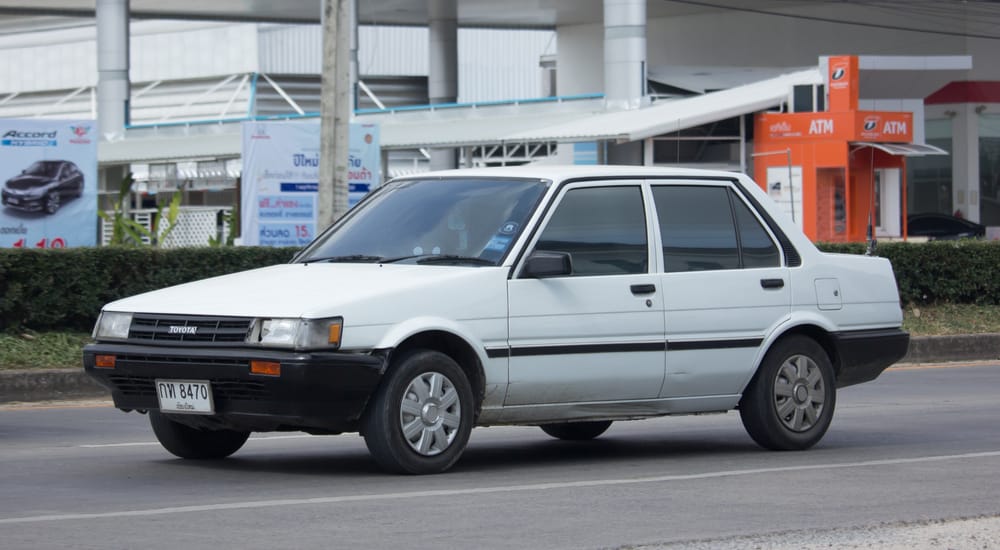 Originally, the company was named Toyoda, but it was changed to ensure an easier pronunciation. At first, the company was run partly by the Japanese government because the vehicles were being used by the military. However, by 1936, Kiichiro took control of all operations. His first vehicles had two cylinders, but they were quickly replaced by the company's own version of the Chevy straight-six.
It wasn't until 1957 that Toyota arrived in the United States. Its first car in the nation was the Toyopet Crown, but it didn't take long until the Land Cruiser was also released. Neither of these models was very popular, so the company designed the Camry and Avalon to appeal to American drivers.
The Toyota Corolla was the first vehicle to be built in the United States. While it had been available since 1969, production moved to the U.S. in 1985.
Today, Toyota is one of the largest automakers in the world, always battling against Ford and GM. Now, the company produces more than 5.5 million vehicles worldwide each year.
What are the Common Toyota Problems?
1. Excessive Oil Consumption
Some Toyota vehicles tend to use more oil than they should. It's been reported in some Camry models, as well as the RAV4.
When the engine uses oil faster than it should, drivers are left unaware that the system needs to be topped off. As a result, permanent engine damage can occur.
2. Erratic Shifting
After about 125,000 miles, some Toyota models seem to suffer from an automatic transmission that won't shift correctly. Either the function becomes erratic or it doesn't shift at all.
In some cases, the problem was a throttle position sensor that needed to be adjusted. Other cars required a new shift solenoid.
3. Fuel Pump Failure
There was a massive recall for defective fuel pumps on Toyota vehicles. Because of the malfunction, Toyota vehicles were stalling and couldn't be restarted.
The scariest part of this recall was that customers were left without a fix for many months. The parts were on backorder and there were just too many to replace at once.
Most Reliable Toyota Models
2010 Toyota 4Runner
This 4Runner model is one of the most reliable used SUVs to hit the roads. You can find models with five seats or choose a used SUV with the optional third-row if you need more space. It was also equipped with either an efficient four-cylinder or a more powerful V6.
This SUV is also a powerful off-roader. It shares a platform with the FJ Cruiser and contains a unique Kinetic Dynamic Suspension System (KDSS) for additional stability.
2006 Toyota Camry
You can't beat the reliability of the 2006 Camry. It's a spacious sedan that provides tons of power, especially when equipped with its 3.3-liter V6 motor.
Today, this is considered a budget-friendly used car. Even if it has a lot of miles on the odometer, you can expect it to keep on pushing forward.
2020 Toyota Corolla
If you want something newer, you can't go wrong with a 2020 Corolla. It's the start of a new generation but was produced with a solid design.
Not only was the suspension and handling improved, but there's efficient power backing it up. Plus, you won't spend a lot of time at the gas pump, further saving you more money.
Least Reliable Toyota Models
2007 Toyota RAV4
The 2007 RAV4 was such a disaster, it's one year you want to avoid completely. The customers regularly dealt with the Check Engine Light because of a malfunctioning motor. It was reported to suffer from leaks and overheating, plus it dealt with steering complaints too.
While the cabin is roomy, there's no excuse for all the defects. Plus, you don't want to deal with all of the repair bills that will come your way.
2005 Toyota Echo
Maybe you don't remember the Echo, but it was the company's budget-friendly model. While it cost less than most cars, it was a complete disappointment.
The design is plain and doesn't invoke any feelings of excitement. Plus, it barely reached 100 horsepower, so it's not going anywhere quickly.
Is Toyota A Good Car To Buy Used?
You can't go wrong with most used Toyota models. The majority of them were well-built and designed to last. Toyota is commonly listed as one of the most reliable brands, so there is a multitude of models you could choose from. Just make sure you do your research first, as there are a handful of Toyota models that failed to live up to the name.