Ford might be a well-known American brand that produces a wide range of vehicles, but there has been some question over whether these are reliable. Are Fords good cars, and can you count on the lineup to take care of you?
The Ford lineup might have a lot to offer and are quite good cars in general, but it isn't remarkably reliable. The brand earns average scores and can be affected by severe issues. While the prices might be lower than some of the competitors, you get what you pay for.
In this guide, I cover the points that Ford excels with, as well as some areas where there needs to be some improvement. I also examine some models that do really well, along with a few to avoid.
Are Fords Good Cars?
1. Safety
Many Ford vehicles are considered completely safe. In fact, there is a good portion that has earned top awards from the IIHS and NHTSA.
What's most surprising is the F-Series lineup, which has also been rated highly. Other brands struggle to create a pickup that's as safe.
2. Engine
Ford offers a variety of engine options, many of which are considered reliable. You can find gas-powered and diesel-powered options.
Some of the engines are focused on power, while others are created to be efficient. Ford is also one of the leaders with hybrid and electric powertrains.
3. Rust and Body
Ford vehicles will rust and corrode, but it doesn't appear to occur at a faster rate than other brands. However, the rate of corrosion has a lot to do with how the vehicle is used.
For example, if you drive a Ford truck in snowy conditions, you can expect corrosion to happen faster. Otherwise, if you take care of the Ford body, it should hold up well for you.
4. Features and Technology
Ford does have a team of engineers ensuring that the latest technologies are always included with the lineup. To prove this, just look at what the company has done with electric travel. Some of the EVs are rivaling Tesla models.
Even if you purchase a used model, you can find some advanced technology included. However, there are also some budget-friendly models out there that are bare-bones.
5. Performance
Ford offers one of the largest varieties available. You can get a fuel-efficient vehicle if you need something that saves at the pump.
There are also high-powered vehicles that will blow your mind on the track or street. Of course, you can find just about everything in-between.
6. Affordability
Ford vehicles are among the most affordable on the market. Not only is the MSRP great, but the company regularly provides great incentives and special deals.
If you purchase a used vehicle, you can tend to get a great price. Ford vehicles depreciate quickly, so used cars are among the cheapest.
7. Cost of Ownership
While there are some Ford models that can be pricey to own, the majority of the costs remain low. If you choose a model that is low-cost to begin with, the insurance premiums will also be minimal.
Additionally, there are Ford vehicles that are fuel-efficient, saving you money on gas. The only downside is how fast the Ford brand of vehicles depreciates.
8. Repair & Maintenance Costs
According to RepairPal, Ford falls towards the bottom of the models based on repairs and maintenance. The annual repair cost is about $125 more than average.
Plus, Ford vehicles tend to need service more frequently. On the bright side, the severity of issues seems to be lower than average.
RELATED: 20 Most & Least Expensive Cars to Maintain
Are Fords Reliable?
While J.D. Power has listed Ford above the average, it is still in the lower rung of the rankings. Some Ford vehicles are much more reliable than others, making it difficult to rank the entire brand. A few of the modern engines can be considered among the best.
Several Ford vehicles have received top honors through J.D. Power. The Ford Flex is considered one of the best midsize SUVs, besides the Toyota 4Runner and Hyundai Santa Fe. Additionally, the Ford F-150 and Ford Ranger have earned recognition in the top truck models.
Ford History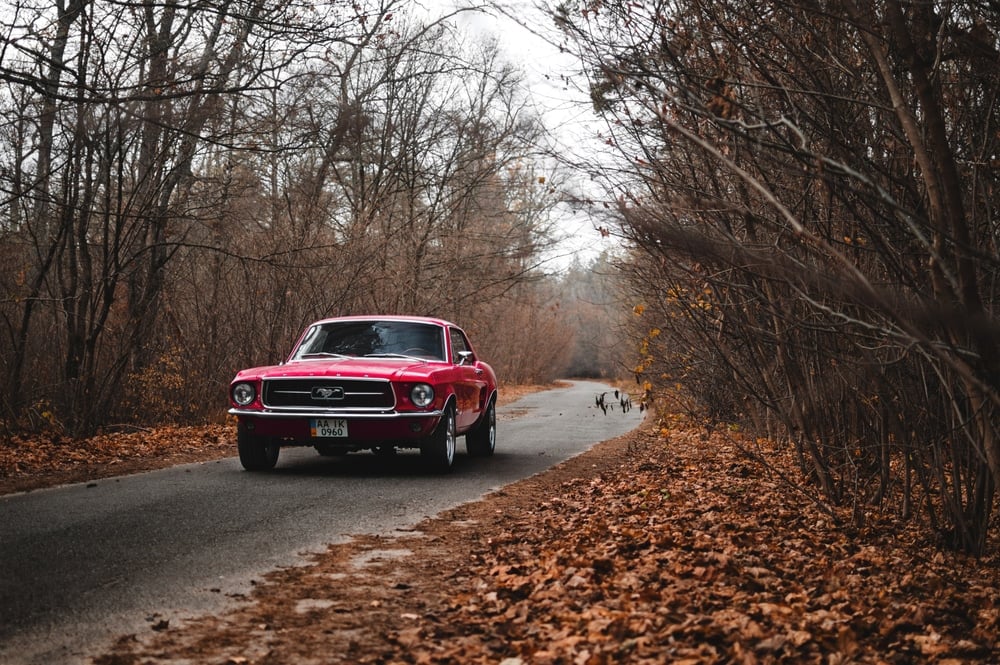 Henry Ford created the Ford Motor Company more than 100 years ago, with it finally becoming incorporated in 1903. The Model T was introduced in 1908. By 1913, the assembly line was created, which changed the way that automobiles were made.
In the mid-20s, Ford was already becoming a household name, with the company making more than half of America's cars. However, in 1941, Ford needed to refocus on military production. It wasn't until 1945 that civilian production resumed.
The F-Series truck was released in 1948, becoming America's truck. By 1954, Ford introduced the Thunderbird, which further captured consumers' hearts. In 1964, the Mustang was released, with the Bronco coming out in 1966.
Throughout the years, Ford continued releasing some of America's top models. For example, the best-selling Explorer hit the markets in 1990. Plus, the company released an EcoBoost engine in 2009, changing the way power was optimized.
Today, you can find a variety of Ford models, some that have been around for decades. It's become one of the most well-known lineups on the road.
What are the Common Ford Problems?
1. Engine Fires
While many cars have minor engine issues over time, no one should have to deal with a car fire. Yet, there are several models that dealt with this from Ford.
The most known issues occurred with the 2013-2014 Ford Fusion cars. Of course, the automaker issued a recall on these engines, but it doesn't mean they were all fixed.
2. Defective Spark Plugs
Spark plugs are considered a maintenance item that should be replaced regularly. However, some Ford vehicles have spark plugs that need attention before normal.
With a few Ford Explorer V8 models, there were spark plugs that would eject on their own from the engine. That's not only dangerous – it's crazy!
3. Jerking Powertrain
The vehicle should never jump around uncontrollably, but several Ford models have. In many cases, the problem has to do with the transmission and drivetrain.
The most notable model with this problem is the 2003 Ford Explorer. However, it's also prevalent with the 2016 Ford F-150 pickup truck.
Most Reliable Ford Models
2007 Ford Mustang
It's difficult to find a Mustang that wouldn't top this list, but the 2007 model is a hidden gem. With reliable power coming from under the hood, this model helped the Mustang regain its place at the top of all sports cars.
If you can find one of these, hold onto it and take care of it. There's a good possibility it could be worth more money one day.
2011 Ford F-150 SVT Raptor
As the first high-performance version of the F-150, this SVT Raptor is extremely reliable. While the model was first released in 2009, it was this year that can be counted on the most.
With the powerful V8, it can produce 411 horsepower for a thrilling ride. If you want a modern Raptor, you can only get it with a 3.5-liter EcoBoost.
2018 Ford Focus RS
The Focus RS had been around since the 2002 model year. It was redesigned in 2009 and again in 2016, but this model is the most reliable.
Under the hood, you will find the 2.3-liter EcoBoost that is also found in Mustang vehicles. It also comes with a reliable all-wheel-drive system that provides a smooth ride.
Least Reliable Ford Models
2017 Ford Focus
While I ended the last list with a Focus, we have to start the next one with the previous model. Not only is the performance underwhelming, but there are far too many problems to overlook.
Not only are there huge complaints about the engine, but the transmission might be just as defective. Basically, it's a danger to be on the road in a 2017 Ford Focus, and it's not worth the low cost you might find it for.
2006 Ford Explorer
There are many Explorers with tons of complaints, but this one appears to receive the most. Even though this model is redesigned, the problems haven't been fixed.
Many people deal with premature transmission or cooling system failure. It could also lunge forward unexpectedly, leading to accidents. What's worse is that these problems can be costly to repair.
Is Ford A Good Car To Buy Used?
There are some Ford models that are extremely well-built and can offer a reliable ride. Ford seems to excel when it comes to producing truck models and sports cars. However, there are other vehicles in the car and SUV segments that are downright dangerous to drive.
If you want a reliable used Ford vehicle, it's important to do some homework first. Read through customer complaints to see if the average driver is happy with the ride they received before you dump any money into a pre-owned Ford.
Learn more: