If you are about to rent a car, you've probably noticed that there are two smaller classes of car available – the compact and economy car. While they are both small cars, there are quite a few differences between them. Understanding the compact car vs. economy car is essential if you want to pick the right choice for your travels. 
In this guide, I will evaluate the differences in depth. I will also help you determine which option is best for your next trip. This guide also lists a few of the cars you might have to choose from. 
Compact Car vs. Economy Car Differences
The most obvious difference between an economy and a compact car is the size. An economy lineup is going to be smaller than a compact car. It usually has fewer seats and less room for luggage. On the bright side, an economy car is not only going to cost less wheny ou purchase it – it's going to cost less over time, as well. Economy cars tend to be more fuel-efficient, and this translates to savings on the road. 
1. Number of Doors
Some economy cars will have two doors, but there are some models with four. However, a compact car almost always has four doors.
While compact cars are often sedans, there's also the chance of getting a hatchback or smaller wagon-type model. Side-by-side, an economy car will measure shorter overall. 
2. Seating
Inside the economy car, you typically have room to hold four people. Generally speaking, adults aren't going to fit well in the back seat unless they are quite small.
On the other hand, compact cars can hold up to five people. Additionally, while there are some models where the adults should stick to the front seat, you can find some with a more spacious second row. 
3. Cargo Capacity
There's no question that you will have less cargo space in the economy car versus the compact car. In the trunk of your economy rental, you might have room for a few small bags or a medium-sized suitcase. If you aren't using the small back seat, you may be able to put another bag or two there.
A compact car should feature a trunk space that holds at least a large suitcase and several smaller bags. However, if you choose a hatchback model, you might be able to put down the back seats for more space. 
4. Fuel Economy
Fuel mileage can vary greatly depending on the model itself and what engine it uses. However, most economy cars get slightly better fuel economy than the compact segment.
For example, the Chevy Spark gets 30/38 mpg and is considered an economy rental. On the other hand, the Fiat 500L is considered a compact car and is rated at 22/30 mpg.
5. Price
When you examine car rental prices, you see economy cars listed at the top because they are the cheapest. You will have trouble finding a rental car for less money than the economy segment.
Still, compact cars are priced reasonably. They offer a good balance of economy with practicality, especially when traveling with other people or gear. 
RELATED: 10 Best Car Rental Companies – Review & Guide
Choosing Between Compact vs. Economy Car for rental
Which car should you rent? It's entirely up to you, but there are a few factors to consider when making this choice. Here are a few things to keep in mind:
1. Number of People
If you are traveling alone, you won't have any issues driving an economy car. With only the need to hold the driver, you can choose from any car at the rental lot.
However, if you are taking others with you, it's important to think about their comfort level. While you might be able to fit kids comfortably in the back of an economy car, adults aren't going to want to be cramped behind you. A compact car is a better option if other people are traveling with you. 
Of course, if you are traveling with the entire family, you might need to avoid both the economy and compact cars, since you won't have much say about which car you get. Instead, you want to spend a little more on an intermediate or large car.
2. Length of Trip
If you simply need a car for a day of travel into the city for a meeting, there's no reason to upgrade to another type. An economy car will provide reliable transportation that's easy to use in the city.
However, if you are planning on taking a longer trip or doing some sightseeing, you might prefer a compact car. It provides more comfort and can help to make the trip more enjoyable. 
3. Amount of Luggage
If you are throwing your briefcase or overnight bag in the car, you don't need a big cargo hold. In this case, an economy car should work just fine for you.
However, if you have a suitcase or need to take some family gear with you, a larger cargo space will be important. Check the available compact cars to determine which one will accommodate your luggage the best. You might find that you need something even larger. 
4. Budget
If you are tight on money, you want an economy car. These are the cheapest options at most car rental companies.
However, you aren't going to pay much more for the compact car. If you are renting by the week, it might even be a similar price overall.
RELATED: BMW vs Mercedes: Which Brand Is Better?
Popular Economy Cars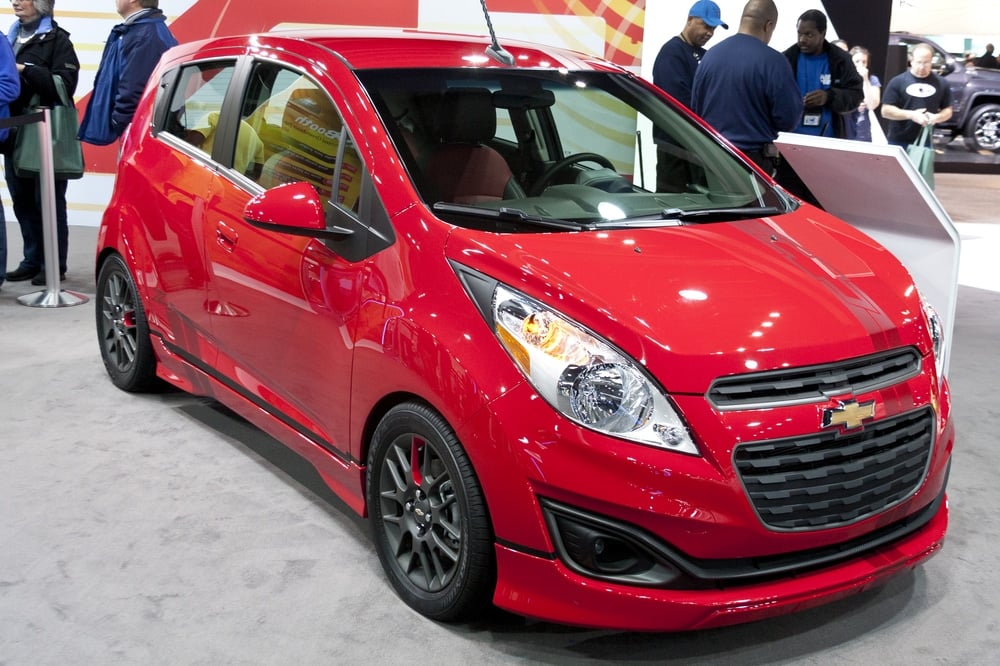 While the selection varies at most car rental companies, here are a few of the top economy cars you might have to choose from.
Ford Fiesta
Chevy Spark
Hyundai Accent
Kia Rio
Volkswagen Golf
Volkswagen Beetle
Smart Car
Mitsubishi Mirage
All of these cars are small and easy to maneuver in tight spaces, making them ideal for urban commuting and navigation.
RELATED: Do Car Dealers Provide Rental Cars?
Popular Compact Cars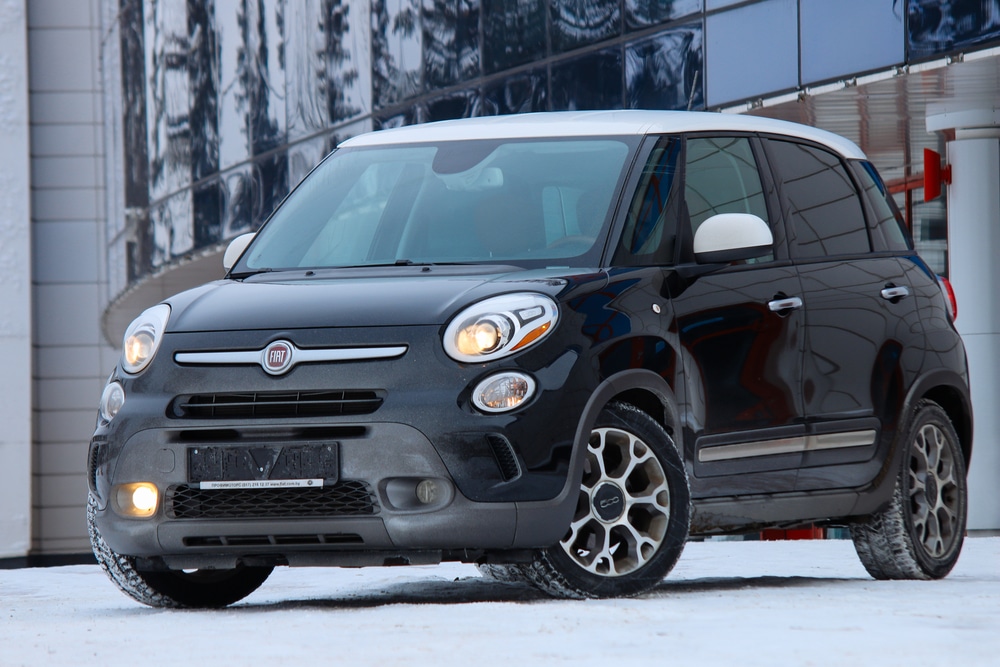 There's typically a larger selection of compact cars at rental agencies. Here are a few you might get to drive.
Nissan Versa
Ford Focus
Audi A3
Toyota Corolla
Fiat 500L
Mercedes-Benz A-Class
There's also a compact SUV segment offered by most car rental companies. This segment provides the smallest size of these models and is the cheapest way to get behind the wheel of an SUV during your trip.
Frequently Asked Questions
Which is better, compact or economy car?
To decide whether a compact or an economy car is a better choice for you, there are a few factors you need to consider. Economy cars are, in most cases, cheaper, and have better fuel economy, while compact cars are often a little bigger.
Are economy cars good on gas?
Yes. Economy cars are usually very good on gas. However, there are some compact cars that have better MPG than some economy cars, so it depends on the car model you choose.
What type of car is the cheapest to rent?
Smaller economy cars are typically the cheapest to rent. However, there isn't a definitive answer to this question, since rental rates can vary significantly depending on the company, location, time of year, and type of car. So compare carefully before you make your decision.
Are compact cars safe?
Yes. Modern compact cars are usually very safe. However, it depends on which compact car model you choose. Compact cars tend to be lighter in weight and smaller, which can make them more susceptible to serious damage in a collision.
RELATED: How Much Does it Cost to Rent a Car for a Week?