When you purchase a car, you have a lot of aspects to consider. Once you pick out the right color and you equip it with all of the features that matter to you, it's time to think about warranties, service contracts and additional perks that are important. What are vehicle service contracts and should you have one?
In this guide, we evaluate the basics of the vehicle service contract. We also look at what's covered and what's not with these plans. Finally, our review determines the approximate cost of the contract, shows you the difference between this plan and a warranty, plus looks at whether you should get one and where to purchase it from.
What are Vehicle Service Contracts?
The vehicle service contract is also referred to as an extended warranty or auto service contract. It's optional protection that goes beyond the car warranty. The policy is meant to cover manufacturer defects or failures once the factory warranty expires. It can be purchased when the car is new or older.
Most dealers will allow you to purchase a service contract at the same time that you buy the vehicle, whether it is new or used. However, there's usually a time period which this purchase must be made within. For example, some dealers only allow the purchase of an additional service contract up to 12 months after the sale.
If your vehicle requires a covered repair, you will submit a claim directly. The payment might be sent to you, which requires you to pay the auto shop up front. However, there are some providers that pay the claims directly to participating shops. Either way, you'll probably have a deductible that you will be responsible for.
What is Covered with a Vehicle Service Contract?
The service contract is designed to cover mechanical breakdowns that occur beyond the typical warranty term. Coverage typically extends to all of the major parts of the vehicle, including the transmission, engine, electrical system and air conditioning.
Because there are so many options available, it's important for you to read through the terms of the vehicle service contract before purchasing it. It's possible to get barebones coverage for just the major components or sign up for a bumper-to-bumper protection plan instead. Each of these plans will have its own list of what's covered and what's not.
With most service contracts, you do gain some additional perks. Many companies provide roadside assistance, flat tire assistance, rental car reimbursement and other benefits to signing up with them.
RELATED: Extended Car Warranty: Is It Worth It?
What's Not Covered with a Vehicle Service Contract?
There are some aspects that aren't covered with most vehicle service contracts. In general, you can expect any wear or tear item not to be covered. Additionally, if something you've done has caused the part to fail, either intentionally or through neglect, the company can also turn down the claim.
Beyond these, the exclusions will be unique to the policy. You want to read through the service contract to determine what's included. For example, if you sign up for a powertrain warranty, you can't expect coverage for the stereo system. Determine what systems are important to you before agreeing to coverage.
Average Vehicle Service Contract Cost
The cost of a vehicle service contract can be anywhere as low as $500 to upwards of $4,000 or more. The costs solely depend on what type of contract you prefer, the type of vehicle you drive and where you purchase the contract from.
If you have a newer car, you may not pay as much for the plan as someone with an older model. Because the chance of breakdown is higher as the car ages, most companies charge more as it gets older. Additionally, the more comprehensive the plan is, the more you can expect to pay. There's also the factor of how long the policy will be in place. Short-term coverage is going to be cheaper than long-term options.
There's also the deductible that changes the cost of the plan. If you choose a contract with a lower deductible, you will have to pay more for the coverage. On the other hand, you could go with a higher deductible for each claim to keep the overall price down.
RELATED: How to Negotiate the Best Price for an Extended Warranty
Service Contract vs. Car Warranty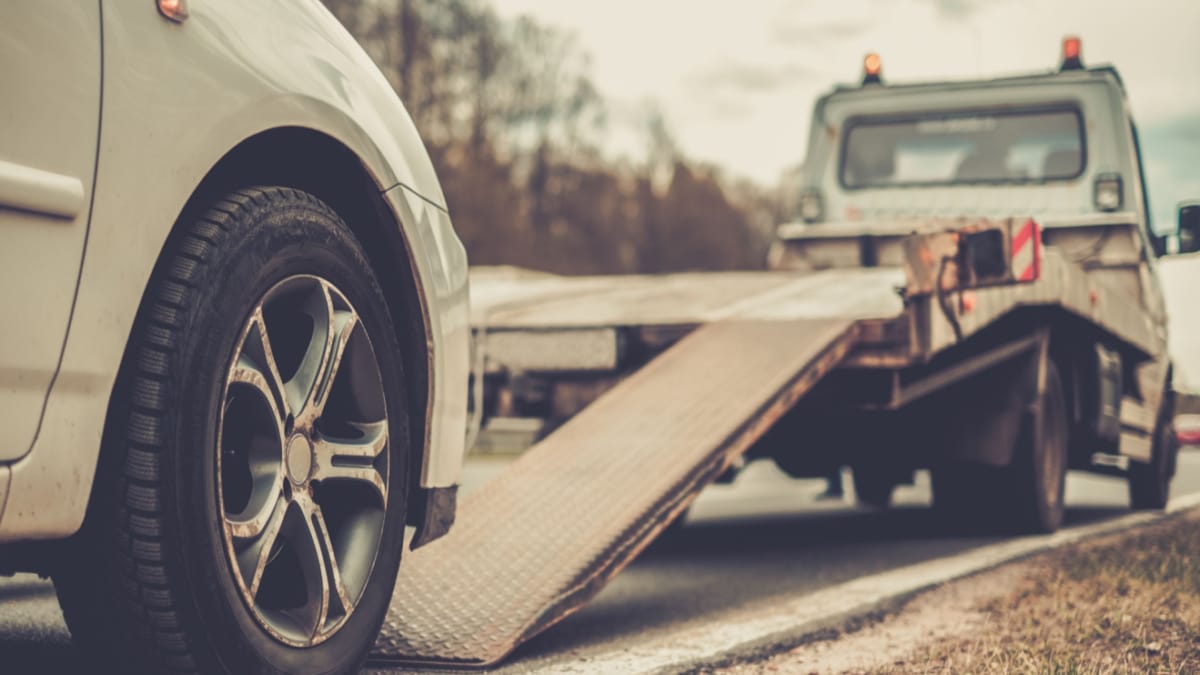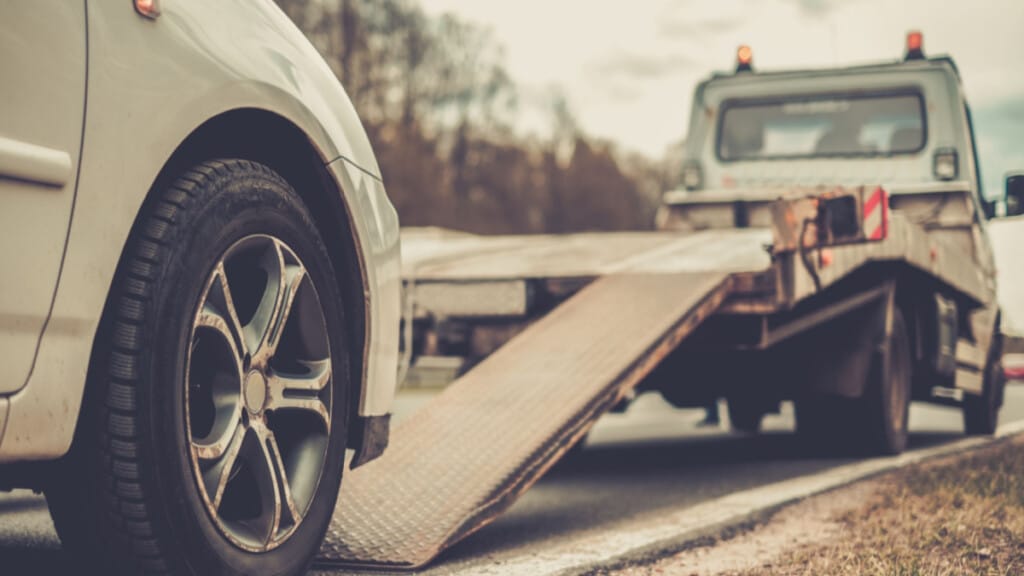 The typical car warranty is provided by the manufacturer of the vehicle. You receive the coverage when you purchase a new or Certified Pre-Owned vehicle from a dealership. It covers you against any defects for a certain time or up to a particular mileage limit. For example, you might have a bumper-to-bumper car warranty that lasts three years and 36,000 miles, plus a powertrain warranty for five years or 60,000 miles.
The service contract is an optional warranty program that kicks in after the manufacturer's warranty ends. While the car warranty is included with the purchase price of your vehicle, the service contract requires an additional cost. However, if you purchase it at the dealership, it can usually be worked into the price of your car payments.
Both warranty plans might come with perks that make ownership easier. For example, you can often get roadside assistance and trip interruption protection with either warranty plan. These additional perks reduce the need for membership in special clubs, such as AAA.
Do You Need a Vehicle Service Contract?
For some people, it's well worth the cost to have a vehicle service contract. If something major breaks on the vehicle, you may not have the money to get it repaired. It could be a lifesaver simply paying the agreed-upon deductible in these moments.
On the other hand, if you drive a reputable car or you can afford the repairs when they happen, having the vehicle service contract might not be beneficial for you. Even still, it's something to consider if you want to avoid emergency expenses. By having the predefined deductible, you already know what you will spend on repairs, so there will be no surprises if a breakdown happens.
If you do decide to choose a vehicle service contract, it's imperative that you carefully select the right company. You could spend a lot of money thinking you have protection, only to find out that you are on your own when a claim comes through. In today's day and age, there are plenty of companies looking to take advantage of unsuspecting consumers. Protect yourself by doing research on the company before agreeing to any contract.
Where to Buy a Vehicle Service Contract?
1. Dealership
By purchasing your service contract directly from the dealership, you can make your life a little bit easier. First, the premium can be worked into your car payments, making it even more affordable in the long run. On top of that, you can have the service performed at the dealership, ensuring that OEM parts are used.
There are some downsides to buying through the dealership that must also be considered. As an example, you will probably pay more for this option. There also won't be as much flexibility with service, as you might be required to take it back to the dealer. Beyond that, there's only a certain timeframe permitted to opt-in for this coverage through the dealership, so if you wait too long, you could miss out.
2. Third-Party
The third-party company doesn't work with the dealership or any particular manufacturer. There are also many to choose from, making it very easy to customize a plan that fits your needs. With a third-party warranty, you have more flexibility about where you can take the vehicle for repairs. Most have an extensive network to choose from, while others permit you to go anywhere that has certified mechanics. You should also pay less for many of these service contracts when compared with the cost through a dealership.
However, you have to do the research on your own to find the right company. The cost of the plan should never be your driving factor in which option you choose. Instead, you want to be sure that the plan you pay for is going to cover you in your time of need. Otherwise, you are only wasting money. Sites, such as the Better Business Bureau, can offer a glimpse into the experience of other consumers and reveal any red flags you should know about. You can also ask your friends and family for any recommendations they might have from personal experience.
Frequently Asked Questions
What is the purpose of a vehicle service contract?
A vehicle service contract is a type of warranty that covers the cost of repairs for a car after the manufacturer's warranty expires. The purpose of this service contract is to provide peace of mind for you in case any major repairs are needed after the manufacturer's warranty expires. The contract usually covers parts and labor, and sometimes also includes towing services.
Can I cancel a vehicle service contract after signing?
In most cases, it is possible to cancel a vehicle service contract after signing, but there may be fees and penalties associated with doing it. It is important to review the vehicle service contract carefully before signing it to make sure you understand the terms and conditions. If you have any questions, be sure to ask the dealer or provider before signing.
What are the two types of vehicle service contracts?
There are two types of vehicle service contracts, bumper-to-bumper and powertrain. Bumper-to-bumper coverage is the most complete type of protection, covering most systems and components on a vehicle, except wear and tear and some exterior parts. Powertrain coverage is more limited than bumper-to-bumper protection, usually only covering the engine and transmission.
Is a Vehicle Service Contract Worth It?
A vehicle service contract, or extended warranty, can be a great way to protect yourself from unexpected car repairs, but it's not always necessary. If you're worried about expensive repairs down the road, a service contract may be a good idea. Just make sure you read the fine print and compare prices between different providers to make sure you're getting the best deal.
READ MORE: How to Check if a Car Is Still Under Warranty