You've probably been told that it's impossible to rent a car as a younger driver, but that's simply not the case. While there are some age limits in various states, there are ways for younger drivers to find rentals.
But, how old do you have to be to rent a car and what do the fees look like? The answers may surprise you, especially if you live in certain states.
In this guide, we cover the typical young driver rental car fees and explain why you have to pay these charges. We also explain how you can take advantage of some exceptions to these charges. At the end of our article, we show you what you might need to rent a car, along with the underage payment.
How Old Do You Have To Be To Rent A Car?
Every state has different age requirements. Most states require you to be 21 years old to rent a car. However, in New York and Michigan, you only have to be 18, while Nebraska and Alabama have a minimum of 19 instead. If you are under 25, you could pay higher fees for the rental and be restricted to certain classes. 
So while there are certainly some limitations when renting a car at a young age, it is definitely possible in many states. Let's take a look at the rental car fees for young drivers.
What are Young Driver Rental Car Fees?
The young renter fees are determined by each company. You can also expect to pay a varying amount depending on what state you reside in.
As an example, Enterprise will charge 18-20-year-olds in Michigan another $40 per day or 21-24 years olds in that state $19 per day. In comparison, New York drivers aged 18-20 will pay $64.50, while those 21-24 only have to pay another $24.50 per day. On average, the "young renter fee" charged by Enterprise is around $25 per day, based on the location and your age.
If you are looking at other companies, you can find a lower price through Hertz. If you are under 25 years old, the fee will be another $19 per day. This is well below the average across the industry.
Before you agree to pay any fees, we encourage you to check out rates online. You can go through a reservation to see what the fees might be and what classes you are restricted from driving. Once you see the total, you have a better idea about how the reservation compares with other companies, so you can make a wise decision.
RELATED: Avis Vs. Budget Car Rental – Differences & Which is Better?
Why are You Charged More for a Rental Car Under 25?
As a young driver, you already know that you have to pay more for car insurance than a typical operator. These insurance rates are higher because younger drivers are more likely to take risks and they have less experience in dealing with emergencies. It's an unspoken rule that insurance companies will dramatically drop rates once the drivers reach 25 years old.
The car rental companies are no different; they are also paying car insurance premiums. While rental car companies are also paying for insurance, they are responsible for a fleet policy. Through this policy, thousands of vehicles receive coverage, but at a lower rate. The cost is determined by what's known as the insurance risk pool. This determination is the average risk based on all of the insured vehicles in the fleet.
To get a good rate, the rental company might be restricted as to who can rent the vehicles. That's why some cars will be considered off-limits, so the rental car company can receive a cheaper insurance rate.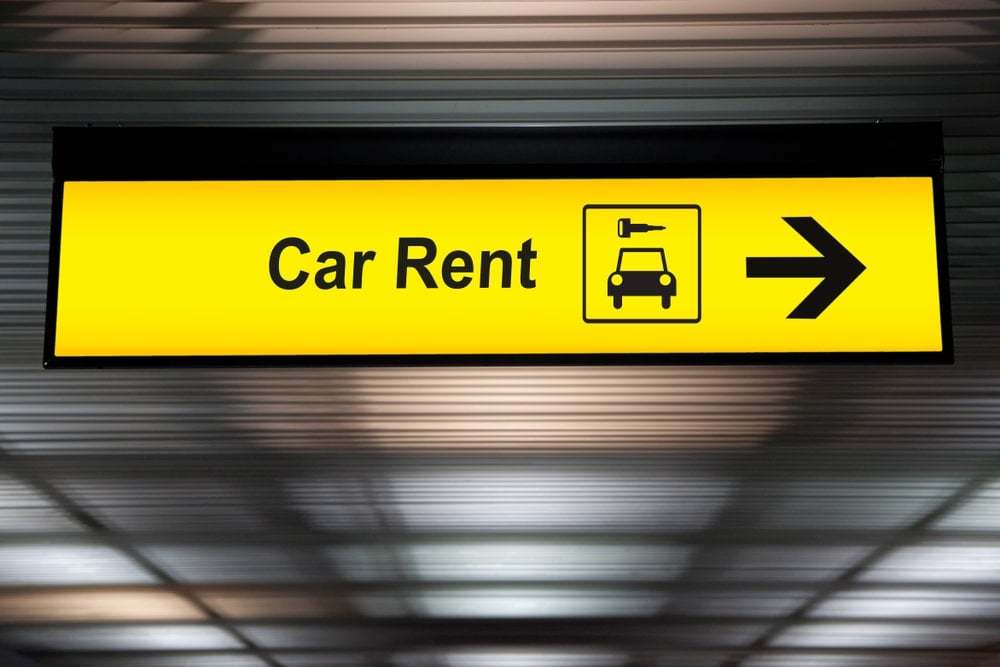 Underage Rental Fee Exceptions
In some cases, you may not be responsible for paying these underage renter fees. For the money that can be saved, it's wise to see if there are any exceptions to the rule that will benefit you.
Start by looking at what the rental companies have to offer. If you are an AAA member, you might be able to catch a break through several of the top rental agencies. For example, Avis and Hertz both provide waived underage driver fees for your membership. If you are paying for an AAA membership anyway to take advantage of roadside assistance, you might as well use this added benefit too.
Even if you aren't an AAA member or you want to use another company, there are still other ways to save on these fees. We recommend checking with your employer to see what corporate accounts they have to offer. If you can rent through your employer for a business trip or work assignment, you might get better access to rates through the fleet account. It's also possible to get some of the underage fees waived.
On top of that, the top rental companies in the United States provided waived fees for active military members serving on official orders. If you are reporting for duty, moving to a newly assigned location or transferring to base, you might be able to catch a break. However, you will need proof from the military about this assignment or the rental company won't be willing to waive the fees.
Additionally, the rental car company can charge a fee for your return trip. As an example, if you have been ordered to ship out for an assignment, you can get the fees waived for the transport to your destination. When you return home from this assignment and plan to take leave, it's no longer considered official military business anymore. For this reason, the company could ask you to pay the underage driver fee for this trip.
READ MORE: 10 Best Cars for Beginners and Young Drivers
What is Needed to Rent a Car Under 25?
There are a few things you need to do to rent a car if you are under 25. You must be at least 21 years old in most states and have a valid driver's license. In addition, you may need to show proof of insurance and a credit card. Some rental companies may also require you to put in a deposit or purchase additional coverage.
1. Valid Driver's License
To rent a car in the United States, you need a valid driver's license, whether you are underage or not. The driver's license needs to be valid for the entire time of the rental and many companies will want you to have held the license for a minimum of a year.
There are some companies that will ask for further proof of who you are beyond the driver's license. Be prepared to show other documents, such as a passport, to prove who you are.
2. Proof of Insurance
If you are a valid driver, you will also have car insurance for your vehicle. The rental car company will want to see proof of this insurance and it will be evaluated to see if it covers the rental itself. If you don't have enough coverage, you can still rent a vehicle.
The company will offer the insurance you need for an additional fee. This fee is added to the overall cost. Just be careful what you agree to because you can quickly pay more than what's needed for the coverage.
3. Deposit
Not every rental car company requires a deposit, but you should be prepared to pay one if you are underage. The deposit can vary based on what company you are choosing.
To pay this deposit, you will want to use your valid credit card. Once you return the car in good condition, the deposit will be refunded back to your credit card, so you don't lose any money in the end.
4. Valid Credit Card
The final item you will need is a valid credit card. Not all underage drivers have a credit card with a high enough spending limit to meet requirements. For this reason, you might need to rent the car with a family member's card, but that person will have to be present to get the vehicle and you will be added as another driver, which can also cost money.
Most rental companies accept credit cards from every major provider, including MasterCard, Visa, and American Express. If you absolutely cannot get a credit card for the rental, you will want to go with one of the companies that allow the use of debit cards. Three aren't many, and the requirement might not coincide with the underage driver deals, so you will need to shop around.
Can An 18 Year Old Rent a Car in the US?
In most states, the minimum age requirement for renting a car in the United States is 21 years old. However, there may be exceptions depending on the state and rental company. For example, in New York and Michigan, the minimum age to rent a car is 18 years old, but some rental companies may not accept it.
What if You Can't Rent a Car?
If you can't find a way to rent a car in your area because of underage restrictions or a lack of finances, you need to come up with another solution. In some cases, it might be wise to hire an Uber or Lyft to get where you need to go.
You can also get together with loved ones and share a rental car, especially if they are older than 25. While they might be responsible for the driving, you can chip into the cost. If all else fails, you might need to change some of your plans to include other forms of transportation, such as trains, buses or airplanes.
Conclusion
The minimum age to rent a car from most major rental companies is 21. Some allow you to rent at 18 in some states if you pay a fee, but many require you to be 21. There are some exceptions for military personnel who are at least 18 years old.
If you are unsure about the requirements for renting a car, it is always best to contact the rental company directly before making any bookings.
Learn more: