You are preparing to put on a new set of tires but don't want to junk the other ones, so what do you do? If you know how to sell used tires, you may be able to make a few bucks that can be put toward the purchase of the new set.
In this guide, we cover how to sell your tires and show you where to market them. We also explain how much you might be able to make and discuss some legal liabilities. At the end of the article, you'll find some of the top tire selling questions answered.
Can You Sell Used Tires?
Yes, just because you are ready to get rid of the tires doesn't make them useless. There are plenty of other people out there that may pay money for your tires if there's still some life left in them.
Maybe you prefer to get rid of the tires before they are completely worn. That is a great thing. You may also be ready to upgrade the tires because you don't like the ride. Someone else won't mind.
If the tread is still good, why not make a few bucks and pass them on to someone else for a little cash? Still, if you have tires that are worn or damaged, you won't want to sell them.
Where Can You Sell Used Tires?
You have many options when it comes to selling used tires. Some people prefer to post the tires on Facebook Marketplace, Craigslist or eBay. United Tires and Sell My Tires are other good platforms to use. While these online sites are great, don't forget about your local tire shop or a recycling center.
Let's look at your options in-depth.
1. Facebook Marketplace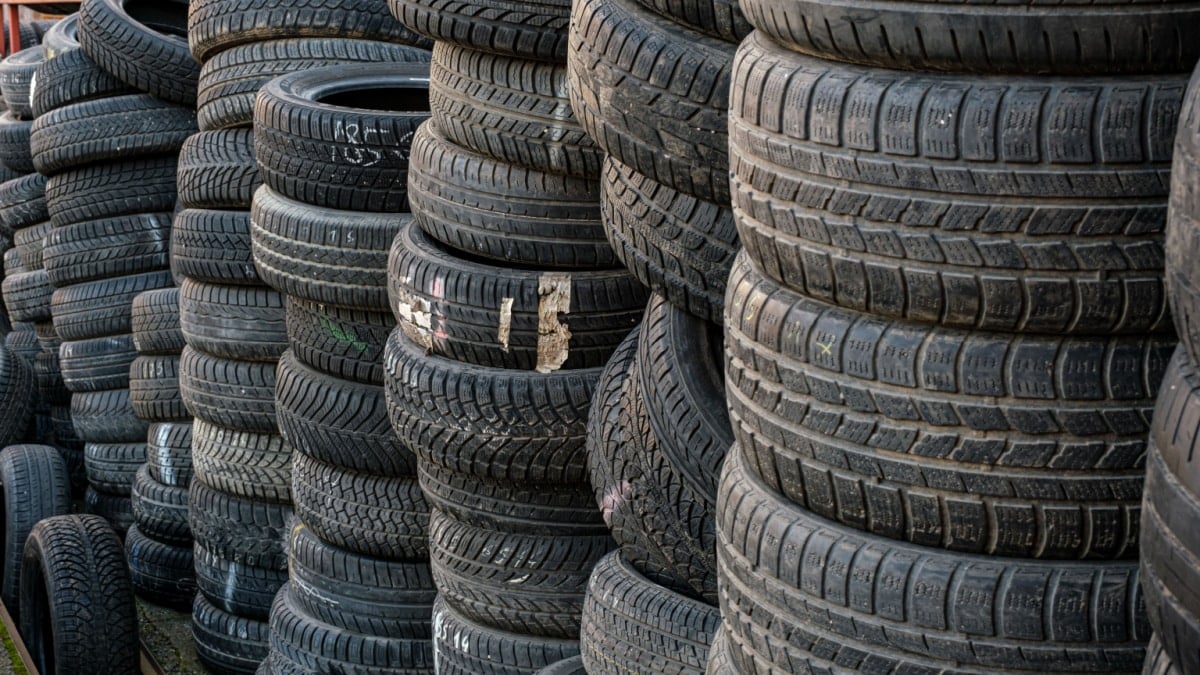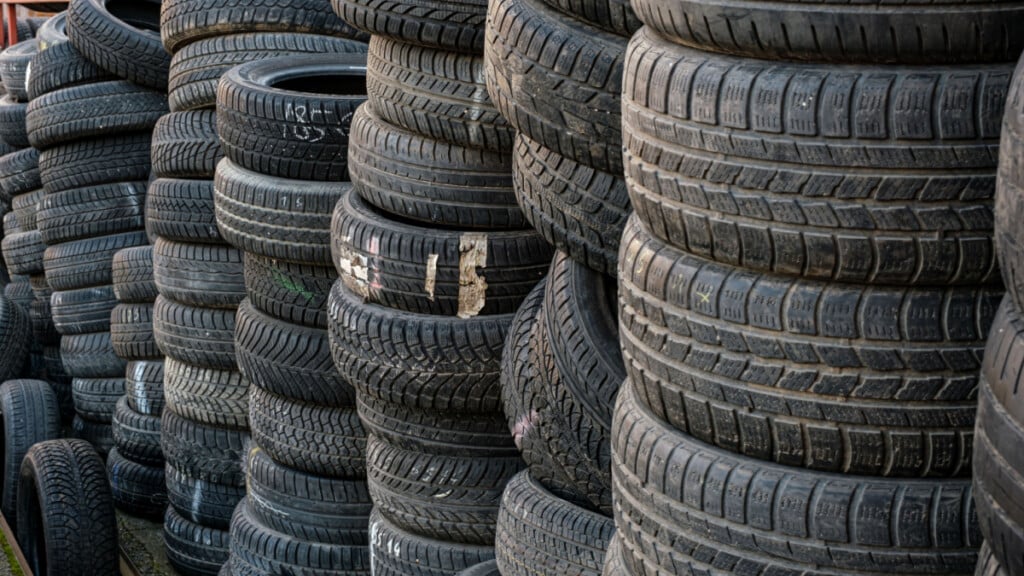 If you want to sell something fast, Facebook Marketplace might be the top option. You can sell used tires and just about anything else on the platform. Plus, it's free to sell on Facebook Marketplace. Where else can you access millions of buyers without spending a penny?
It would be difficult and more costly to ship a set of used tires, so you'll probably want to keep the buyers local. Be prepared to meet up with people and negotiate. However, you'll finish the deal with a handful of cash.
2. Craiglist
Craigslist hasn't been as popular in the last few years, but you shouldn't overlook the platform. Craigslist operates as an online classified service and there's one in every major town or city. It's also a free platform to use, just like Facebook Marketplace.
As with our last option, you'll have to meet locally and talk to potential buyers. But you don't have to worry about shipping and you can take cash.
3. eBay
If you aren't afraid of shipping tires, eBay might be a decent option. In fact, this is better if you have a good set of tires you are looking to get top dollar for. Through eBay, you can access more than 159 million users around the world.
You have the option of listing the tires for a "Buy it Now" price or choosing an auction format and letting people fight over them. You will have some seller's fees to pay at the end, so be sure to review the agreement. You also want to be clear about how you are handling the shipping or go ahead and offer local pickup only.
4. Recycling Center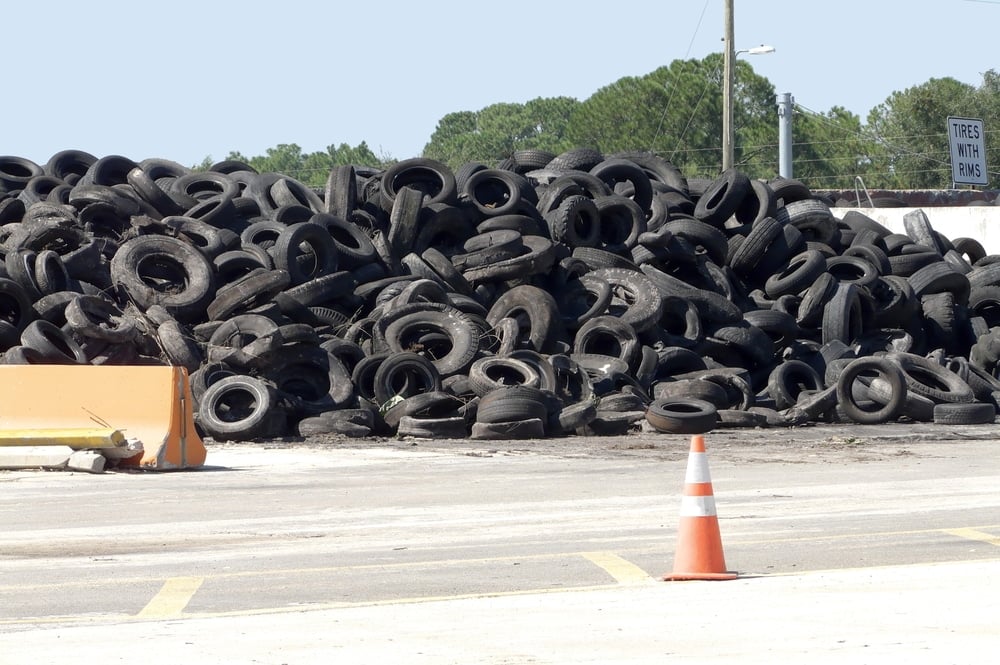 Most local recycling centers are willing to take used tires, but you aren't going to make money on them. In fact, you may have to pay a small disposal fee for the rubber.
With that said, this could still be a good option if you are looking to get rid of the wheels with the tires. If you have metal wheels, the recycling center will pay you the market price for the metal. Look for your local recycling center by searching online through Earth911.
5. Local Tire Shops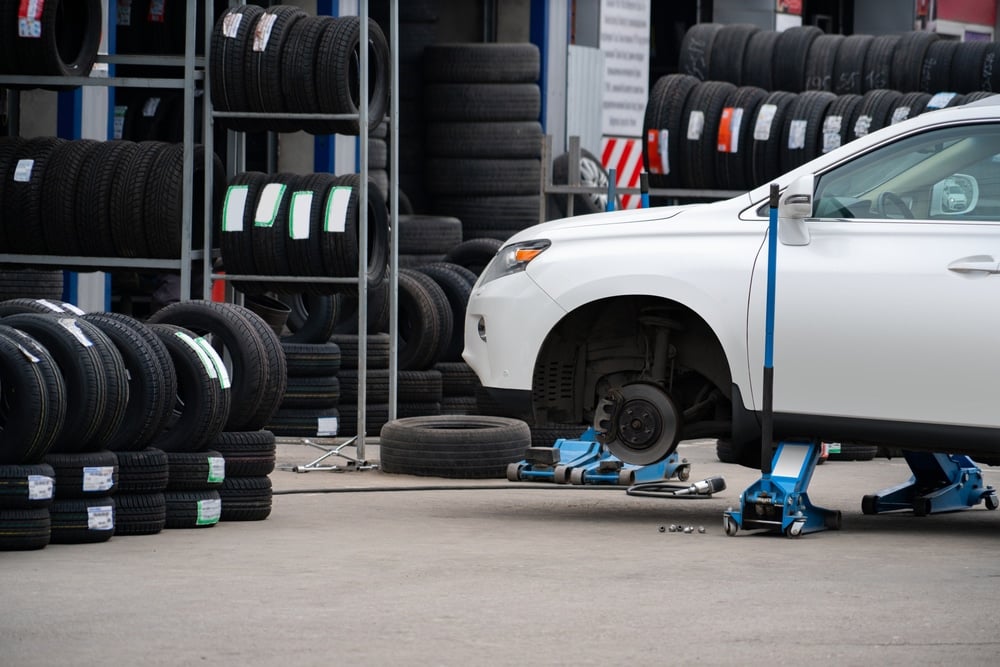 Have you considered selling your used tires to your local shop? This may be even more beneficial if you talk to the shop where you are getting your new tires.
Some tire shops offer a small buy-back offer on used tires, especially if there's still life left in them. While you probably won't get top dollar because they need to make a profit when they sell them, it's an easy solution to cut down on your work.
6. Sell My Tires
There's an online platform dedicated just to this purpose, known as Sell My Tires. This online platform works the same way as Craigslist or Facebook Marketplace, but it's only designed for tires and wheels.
Post some pictures of the tires and leave a detailed description. Don't forget to include your asking price. You may be able to get a better price here, especially if you have something unique or a set that's highly coveted.
7. United Tires
United Tires is another online platform that's mainly focused on selling tires. However, the company will also buy tires to refurbish them.
Because you aren't selling directly to a consumer, you won't get as much for the tires as you would want. Yet, the process is so simple that it's worth the money in time.
How Much Should I Sell My Used Tires For?
The price you get for your used tires depends on several factors. On average, you may be able to earn $5 to $75 for each tire. If you have a complete set of four tires, that earns you somewhere between $20 and $300.
The final sale price depends on these factors:
Tire condition
Season
Make/model fitment
Market demand
Location
Local laws
We recommend researching the going rate for your tires ahead of time. Factor in how much wear they have when you are setting an asking price and remember to be reasonable.
RELATED: Is Buying Used Tires A Good Idea?
Are There Any Legal Regulations?
There are laws about selling used tires in some states. For that reason, you want to reference the regulations at your local Department of Motor Vehicles before you list any tires for sale.
It's also important to check with the US Tire Manufacturers Association for any open recalls on the tires. It's illegal to sell any tires that have been recalled, no matter what state you live in. Your only option with recalled tires is to recycle them or dispose of them, both of which may cost you money.
Tips For Selling Used Tires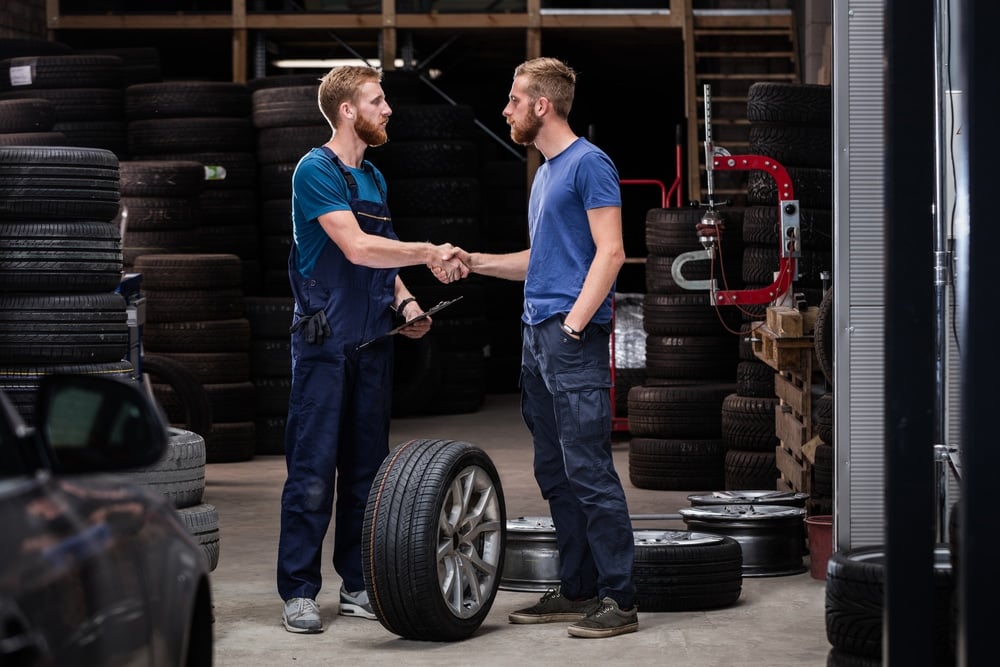 Once you figure out where you want to sell the used tires and you've verified that it's legal, it's time to make as much money as possible. Here are a few selling tips to consider.
Honesty is the best policy: Don't say the tires are "like new" if they aren't. If you want to sell the tires quickly and maintain a good reputation, be honest about the condition.
Include the rims for more money: If you can sell the rims with the tires, you will get a much higher price. You are also going to sell the tire faster.
Be safe about the meeting: If you sell the tires locally, remember to use caution when meeting with strangers. Pick a busy, public place to meet. Either take a friend with you or tell your friend where you are going to be.
Think about shipping costs: Before you sell tires online, consider what the shipping costs might be. You will have the responsibility of shipping the tires, even if the buyer pays for it. To reduce some of the hassles, you may prefer selling to a local buyer instead.
Research your disposal options: You may not make as much money taking the tires to a local recycler, but it would save you time. If you don't feel like dealing with listing the tires and meeting up with buyers, just recycle them. Before you head to the recycling center, you should call ahead to verify you won't be charged a disposal fee.
One more thought. If you are having trouble selling the used tires, think about what other things they can be used for. After all, you don't have to sell them as tires. Instead, market them as tire swings, garden planters, pet beds or pieces of rubber for a playground. There's no reason to dispose of good rubber, even if it can't be used on wheels anymore.
RELATED: How Much Do Rims Cost? (New and Used)
Frequently Asked Questions
Is Selling Your Used Tires Profitable?
You probably won't make a fortune selling your used tires unless the rims are going with them. On average, a used tire sells for $5 to $75, depending on the condition. If you sell all four used tires, you could make up to $300. Price comparable tires in your area to see what you can ask and decide if the money is worth the time.
Can I sell 10-year-old tires?
Once tires get to be more than five or six years old, the rubber starts to degrade. These tires are no longer suitable for on-road use in most situations. However, you may still be able to sell a set of good tires if you market them for other purposes, such as a swing or garden planter. 
At what age are tires no good anymore?
Most tires are only going to last for five to six years when used often. If you have a set of tires sitting around in storage, they may last a little longer. However, tires that are ten years old should not be used anymore. You can find the date code listed on the side of the tire after the "DOT" stamp. 
Is tire recycling profitable?
If you are willing to put the time and money into starting a business, you can be profitable. You want to read up on local laws and get the equipment required, such as a tire shredder. Start by advertising locally and see what the response in your area looks like. You may find yourself expanding faster than expected. 
Conclusion
There are a lot of auto parts you can sell to make money. Whether you are done with your aftermarket accessories or you are getting new tires put on, you should always be thinking about turning your junk into someone else's treasure. If there are people willing to pay for your used goods, why not give them what they want? Plus, you help to keep more stuff from reaching its end of life, which is good for our environment.
As professional mechanics, we've seen our share of used tires. We know that they come in all types of conditions, from completely bald to like-new. With that said, there are plenty of people looking for tires like yours right now. Don't wait any longer because you might miss out on a sale.