Everyone wants to look their best on the road, but driving a sleek vehicle can get pricey. If you want to save some money while still looking classy, you might consider one of these ten affordable cars that look expensive.
In this guide, we cover a few models that you can get brand-new for a reasonable price. There are also some that are dirt cheap if you find them used.
Affordable Cars That Look Expensive
The Genesis G70 and Audi A3 are two affordable cars that look expensive. Plus, there's the Mazda MX-5 Miata, Fiat 124 Spider Abarth and Chrysler 200 to consider. You could also pick an INFINITI Q50, Mitsubishi Lancer Evolution X GSR, BMW X1, Kia Cadenza or Cadillac Escalade.
Here is a more detailed list of the top ten cars that are quite cheap but looks expensive.
1. Genesis G70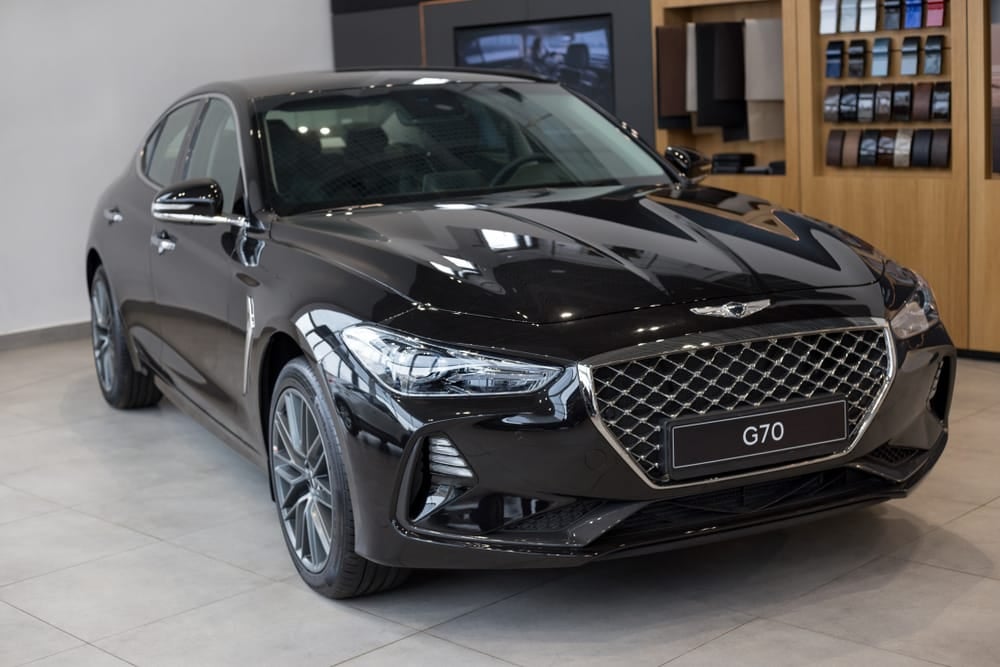 You can drive a brand-new G70 luxury car for less than $40k. However, you could save a lot of money if you find a 2019 or 2020 model on a pre-owned lot. Whether you go with an older model or a brand-new one, everything about this vehicle screams luxury.
The engine leaves nothing to be desired and it's filled to the brim with standard features. However, this isn't a car you want to drive if you have rear-seat passengers often, as the drive could get cramped.
2. Audi A3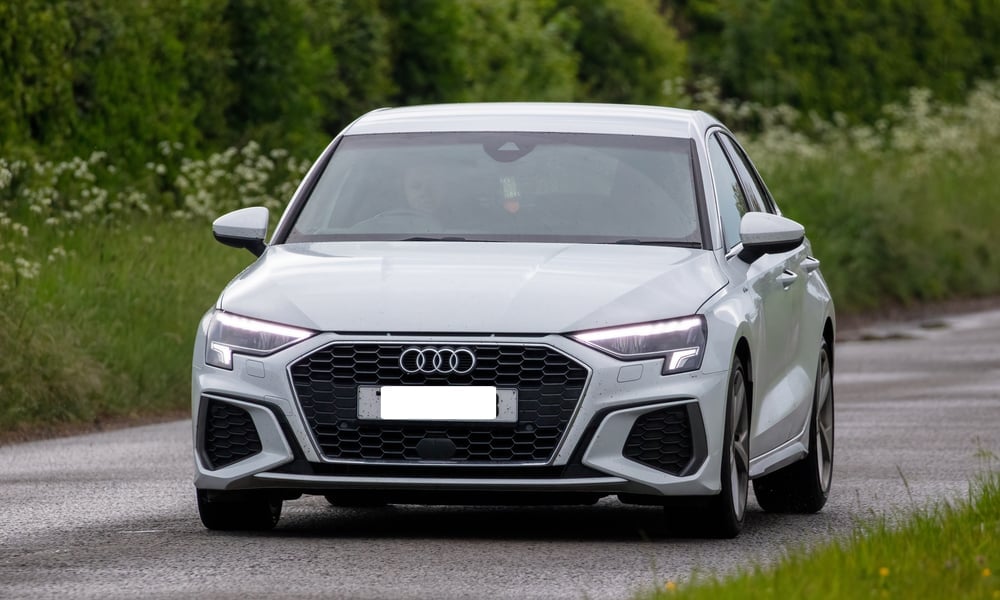 As a brand-new model, you might spend $35k to get into the base trim. However, this A3 has been around since 2017, so it's easy to find one that's used. With any of the models, the cabin is beyond your wildest dreams, with high-end materials throughout.
The A3 is one of Audi's smallest models, so keep that in mind when you are looking at the back seat and trunk space. It's not the best choice if you are lugging around a family, but it would be great for taking a loved one on a road trip.
3. Mazda MX-5 Miata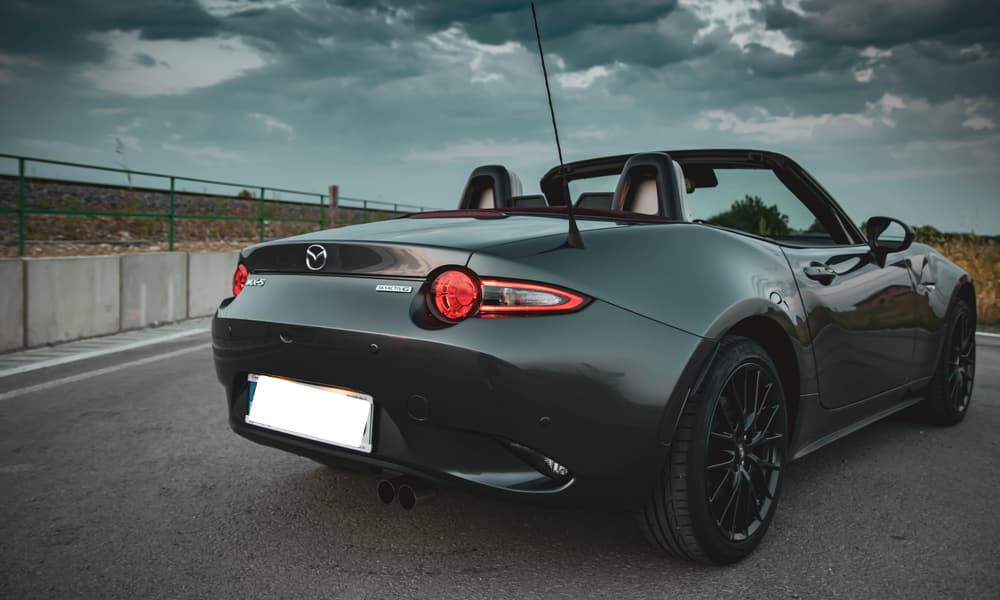 Is there anything as stylish and beautiful as the MX-5 Miata? As a new model, you can get this sporty convertible for under $30k. However, it's simple to find a used model to fit any budget, with so many pre-owned Mazdas on the market.
Research the four generations to see which one suits you the best. If you are an enthusiast, you'll likely want the first generation with its unique headlight design. However, the second generation also offers some superior upgrades and a nice rear window. Above all, the newest model is the lightest, providing minimalistic appeal with an updated engine.
4. Fiat 124 Spider Abarth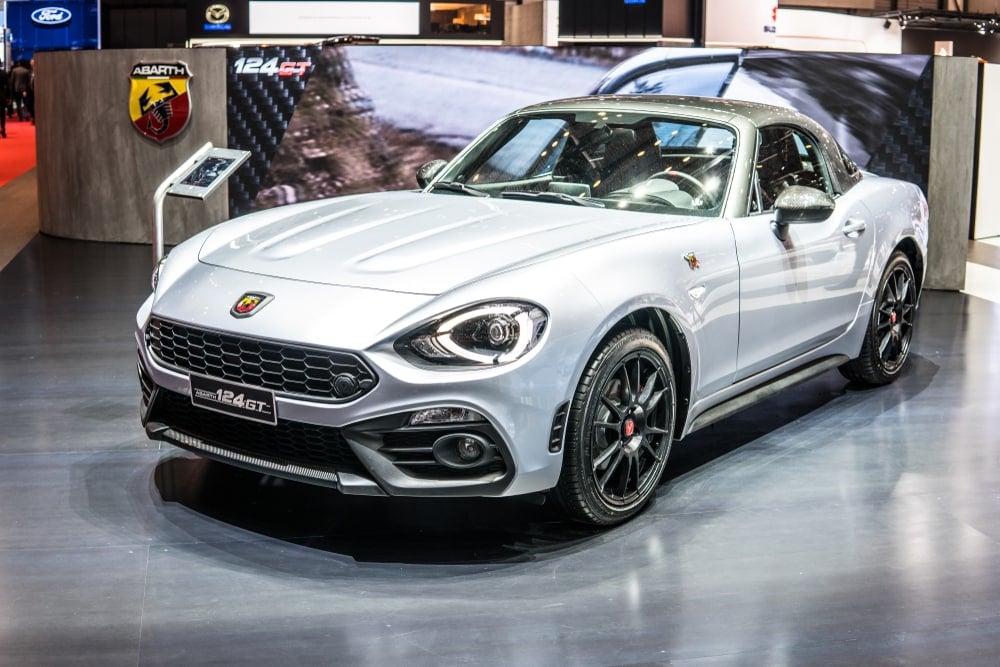 A top rival to the Mazda is this Fiat convertible. You can't get a new model, but it was around for four years, so it's easy to find one on the used market. This rear-wheel-drive, front-engine roadster was actually produced on the same line as the MX-5, so you know they have a lot in common – though this car often be found slightly cheaper.
Additionally, the Fiat has a turbocharged I4 engine that can pump out 168 horsepower. It also features a 144 mph top speed and it looks good doing it.
5. Chrysler 200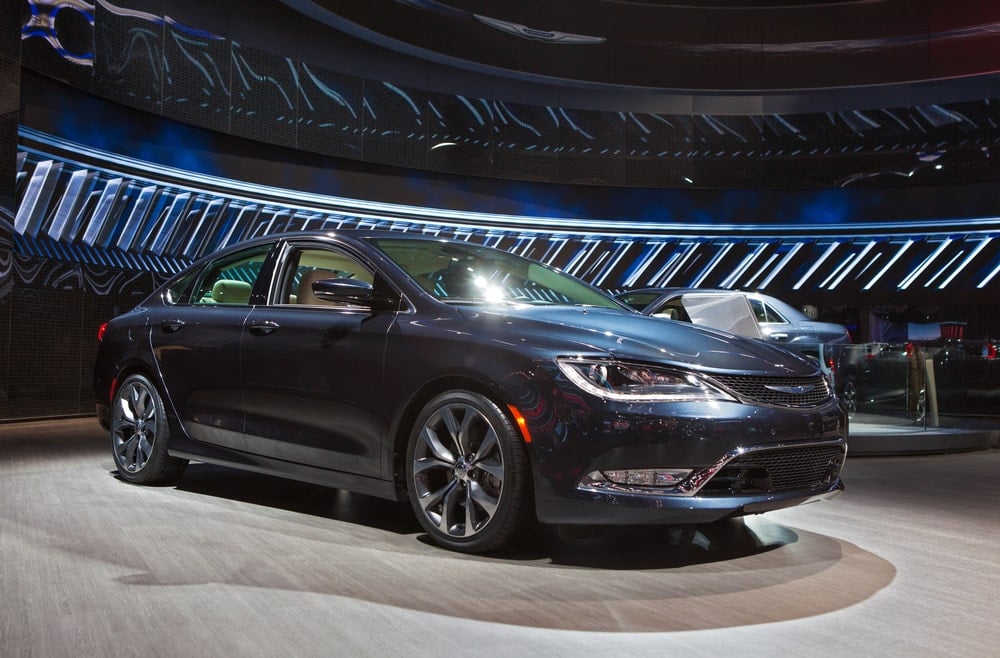 You can find the Chrysler 200 from 2011 to 2017 on used car lots throughout the nation. However, we tend to recommend the newer models if you can find them. You are going to get a great deal, and you can choose from a convertible or four-door sedan, depending on what your needs are.
May I recommend a 200 Touring model with four-wheel-drive and the smooth-shifting 9-speed automatic transmission? As a second-generation car, you can also find your choice of two engines, either the 2.4L Tigershark I4 or the 3.6L Pentashark V6. The former of the two pumps out 299 horsepower for an impressive drive.
6. Infiniti Q50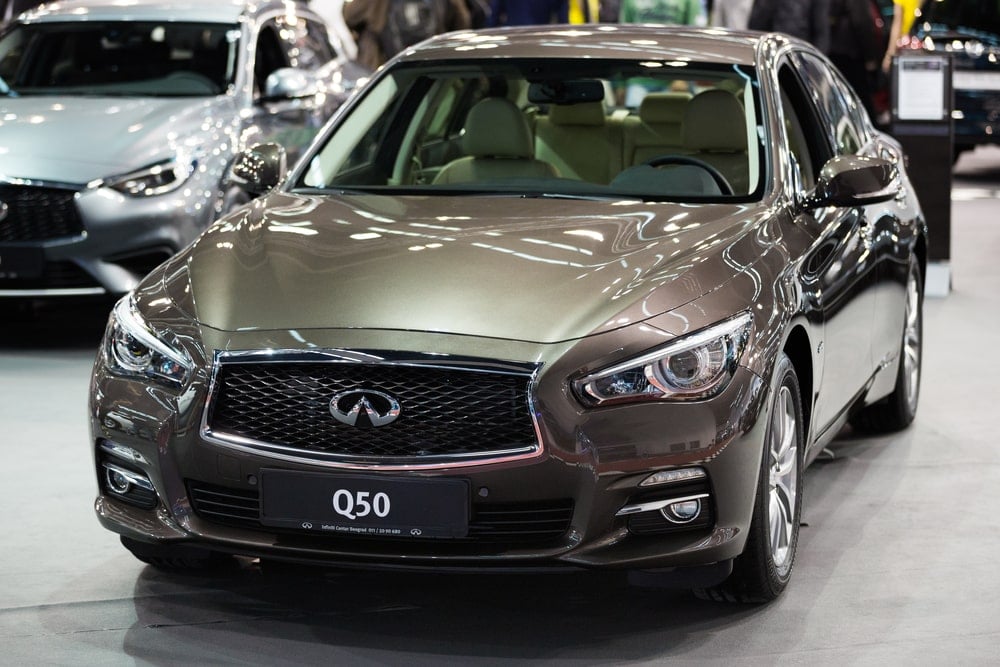 For less than $45k, see yourself behind the wheel of this sleek automobile. The four-door sedan is meant to turn heads and provide a level of professionalism. However, you don't need to spend that much if you choose an older model. There are some 2014 models equipped with a V6 motor that now sell for less than $10k, making it a budget-friendly option.
If you want the vehicle to look even more sleek, choose one of the classic colors that INFINITI offers. Whether you opt for a standard black model or you prefer to stand out with red, this car is sure to stop traffic.
7. Mitsubishi Lancer Evolution X GSR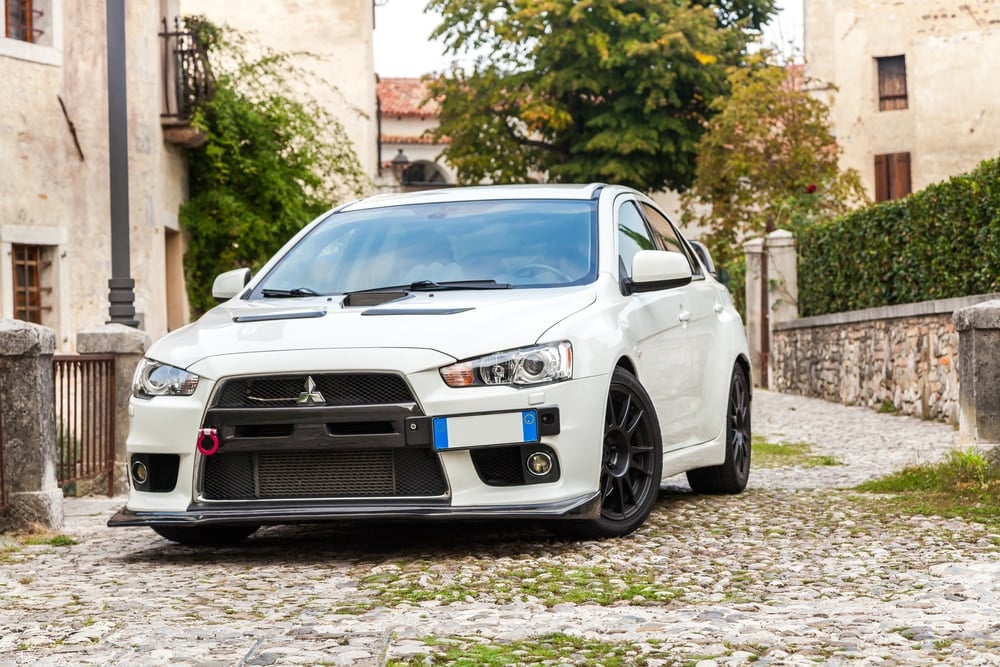 You can look like you have a million bucks and like you are a rally driver, all at the same time. This legendary car is a popular choice on used car lots everywhere, but the best part is that you don't need to spend a lot of money on it.
The turbocharged engine produces the roar you would expect and cornering is a dream in this model. You can get some unique accessories that further help this tuner stand out in a crowd. With the included spoiler and sleek front diffuser, everyone knows you are ready for business.
RELATED: 10 Best Cars for Beginners and Young Drivers
8. BMW X1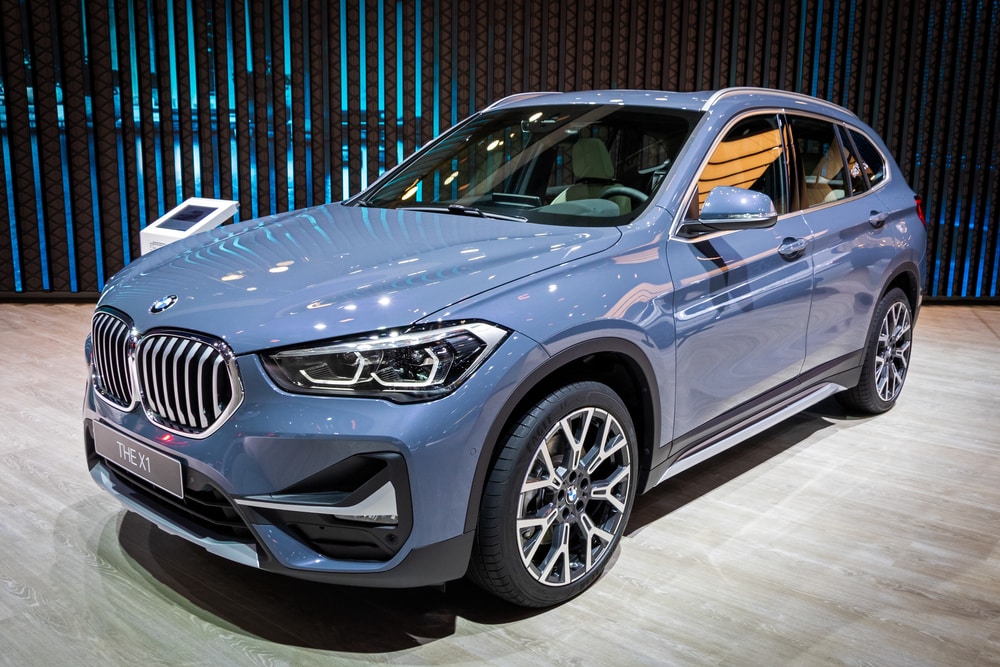 If an SUV is your top desire, make sure you check out the X1. Brand-new, you can spend less than $40k, so imagine what these are selling for used. With the big cabin space, you have plenty of room for passengers and cargo without sacrificing the style you crave. Plus, the potent powertrain is sure to get you where you're going in a hurry.
What's best about the newer X1 models is the high level of features included even with the base model. You are going to get a complete package of safety equipment, along with everything needed for comfort and entertainment. While some aspects of the model are sub-par compared to the rest of the BMW lineup, no one has to know.
9. Kia Cadenza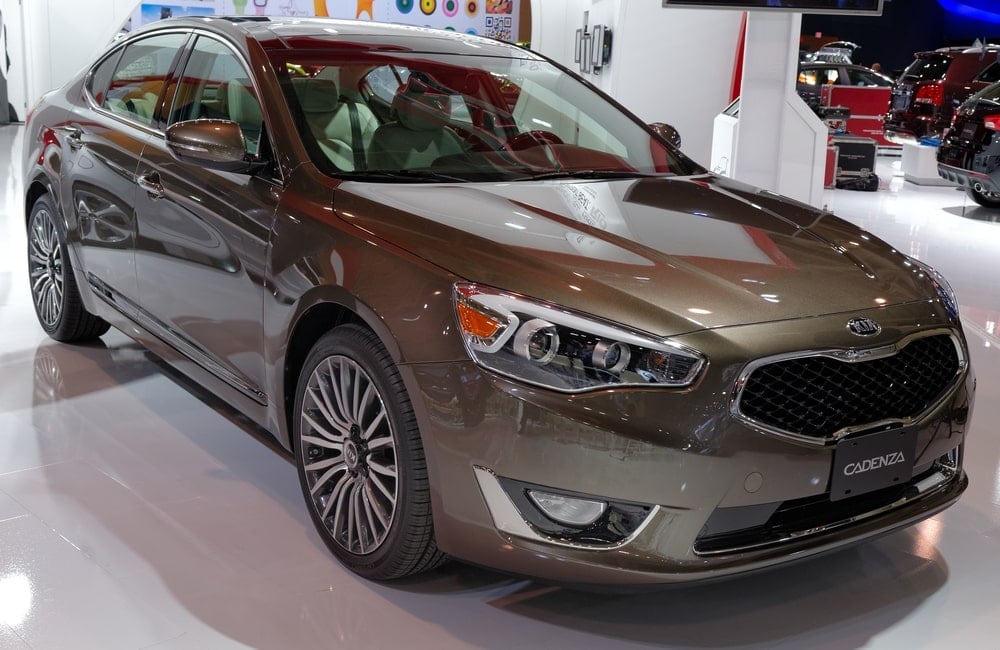 Across the four years they were in production, there weren't a ton of these models sold. If you are lucky enough to find one, prepare to get it cheap. Whichever one of the model years you find, you are sure to love the big style it provides. You will look good, no matter where you are going.
We love the angled design, which helps it stand out. It also has a unique Z-like pattern to the headlights, helping others recognize it coming down the road. Aside from that, there are few cars as comfortable inside as the Cadenza. It's a shame it wasn't more popular.
RELATED: 10 Best Cheap New Cars with Good Gas Mileage
10. Cadillac Escalade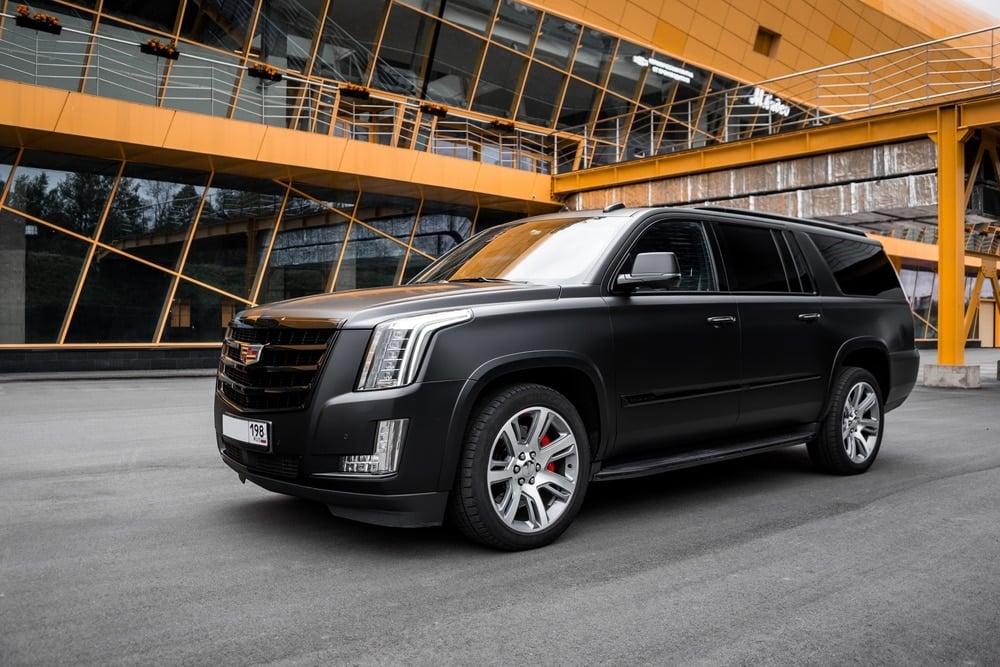 If there's one model that clearly screams money, it is the Escalade. It's been a popular choice among business people, movie stars and artists. However, buying a brand-new Escalade could set you back $80k or more, making you wonder why it's on this list at all.
If you need to keep the price down, a new Escalade isn't going to cut it, but a used one would. You can find many older models that are $20k or less. Even several years old, this luxury SUV is sure to portray class and plenty of style. You can also find models that are filled to the brim with features that were ahead of their time, ensuring you get everything you want.
How to Buy a Car
Before you hit the pavement looking for your next new or used car, it's important that you understand the process. Here are a few of our best tips to get you started.
Set your budget: Know upfront how much you are willing to spend. If you are paying cash, don't exceed that amount. Otherwise, secure your loan in advance to make the process smoother.
Evaluate needs/wants: Not everything you think you need is necessary. Evaluate what's most important and work with that list while shopping.
Research the model: Once you find a car you think you want, make sure you look into the reliability and safety scores.
Check Vehicle History Report: If you are buying a used car, you must verify that the vehicle hasn't been totaled or in a flood.
Negotiate: Even if you are shopping at a dealer, there's often room for negotiation, so don't be afraid to ask.
With some due diligence, you can find the model of your dreams. Be patient until you find the right fit for your lifestyle and your budget. Once you get on the road, enjoy all the looks you get in your luxury-focused ride.