If you drive down any rural road in America, you are bound to be inundated with pickup trucks around every corner. These hard-working vehicles are designed to make any job less cumbersome and have grown in popularity throughout the years, but why are pickup trucks so expensive?
In this guide, we evaluate all of the reasons you are paying more to drive a truck. We also take a closer look at what's happening with used truck prices.
Why Are Pickup Trucks So Expensive?
The biggest reason pickup trucks are so expensive is that they are highly sought after. Pickup trucks also have become expensive nowadays as trucks have become larger over the years to accommodate a family, which has increased the price.
In addition, newer trucks are high-performance machines with lots of luxury features and off-road equipment. In addition, car manufacturers have higher profit margins on pickups, which further increases prices.
Here is some more detailed information on the reasons why pickup trucks have become so expensive nowadays.
1. Bigger Over Time
Back in the day, pickup trucks were small, compact workhorses used for the farm. It was created with two doors and it contained a single bench seat to hold two or three people maximum. Now, trucks are bigger than ever. You can find numerous styles with four full doors, some of which hold six people comfortably.
Today's default choice is a truck that can at least hold five people, ensuring it does more than work. Trucks are designed for family transportation, but with the additional size comes a higher price. Plus, the truck bed has gotten larger over the years, which also calls for more material and an elevated price.
RELATED: Extended Cab vs. Crew Cab Pickup Truck – Differences
2. High-Performance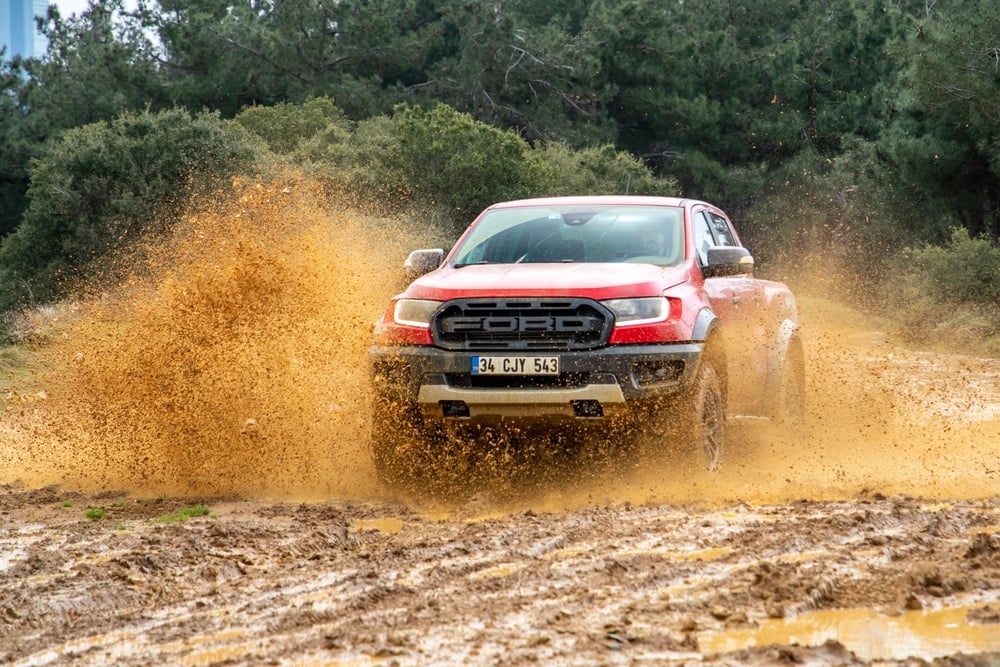 Older pickups aren't overly powerful. Many of them also contained simple manual transmissions, which kept the price down. In those times, this was all that was needed, but it's not what the modern driver wants.
Today, power is everything, with a battle between the most powerful options on the market. Even though the first Tundra could push out 245 horsepower from its V8 engine, that quickly became outdated. Today, the new Tundra comes with a hybrid twin-turbo engine that creates 437 horsepower and tows up to 12,000 pounds.
However, it isn't just the power that's demanded. On top of all this torque and horsepower, drivers want the ride to be comfortable. With advanced suspensions and heavy-duty structures, the cost is sure to skyrocket.
3. Equipped for Off-Road
More and more, people are looking to take their trucks off-road for a little excitement and adventure. To equip the truck for off-road purposes, it must have special equipment. These advanced parts are not cheap. The truck needs to be built with a heavy-duty suspension and usually has four-wheel drive.
It wasn't that long ago when owners needed to use aftermarket parts to ensure off-road travel. Now, automakers are using OEM equipment to equip the trucks. While this makes everything more accessible for owners, it does increase the price upfront.
The most difficult part of choosing an off-road truck is deciding which one is best. From the RAM 1500 TRX to the Toyota TRD Pro and Ford F-150 Raptor, there's a truck for any off-road need. These off-road trucks can also be equipped with the latest luxuries for an enjoyable ride off of the trail too.
RELATED: 12 Best Electric Winches for Trucks in 2022 – Review
4. High-Tech Luxury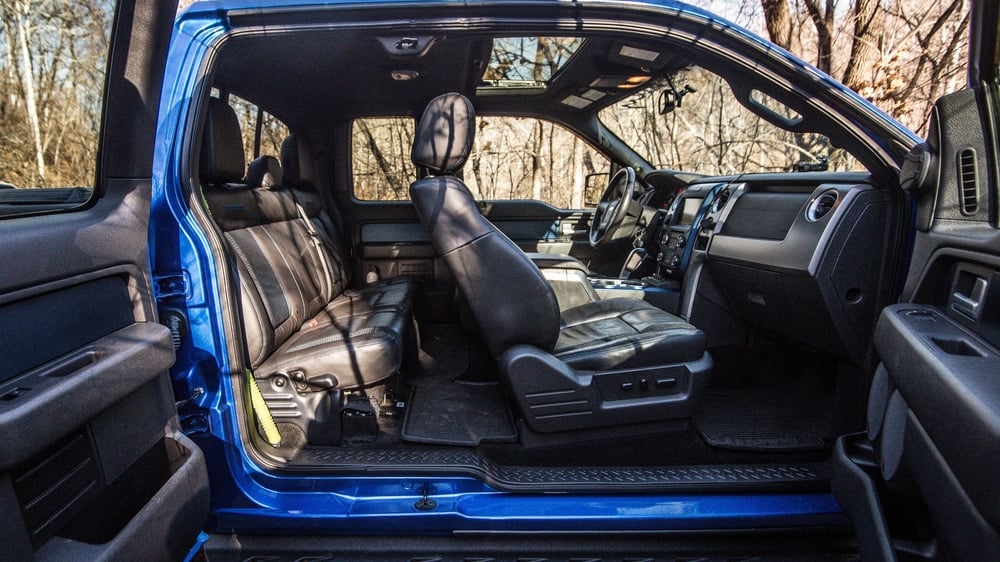 Once upon a time, the truck was meant for work, with no extras included. It was a basic machine that helped you complete your job and get home to the family. That's not what consumers want today, so the automakers needed to step up their game. Today's trucks can be equipped to provide more luxury than high-end car models.
For example, GMC has a Denali lineup that offers opulence, while RAM offers the Limited and Laramie Longhorn trims. Ford also has Limited and Platinum trims, allowing you to get leather upholstery, wood trim and other perks.
On top of the interior style, the electronics are top-notch. Touchscreen displays are now massive, with technology overflowing from every angle of the cabin. You can equip your new truck with multi-view cameras, towing technology and rear-seat entertainment centers. The newest trucks are more than just a workhorse these days, but also provide a welcome escape from day-to-day life.
5. Higher Profit Margins
In general, profit margins remain about eight to ten percent on a new car. These figures can change slightly, that tends to be what the automaker makes on a new car sale. However, these estimates skyrocket when dealing with trucks.
Reuters once estimated that General Motors earns $17,000 profit with every full-size truck sale. With trucks earning automakers so much more money, it's no wonder that they are pushed harder than cars.
Why are Used Pickup Trucks so Expensive?
If you are in the market for a used car, you can generally find something cheap if it has high mileage. The same isn't true with used pickup trucks. Even if the odometer is reading many miles, you are still going to pay a decent amount for this truck. Why do prices remain so high on pickups?
For one, trucks are built to be durable. While a car might only make it 200,000 miles before needing major repairs, trucks are designed to go further with proper maintenance. The demand for trucks also increases the price. If you need a truck for work, no other vehicle type will do. You don't have a lot of options. The higher the demand goes, the further the prices rise.
Additionally, trucks don't depreciate as cars do. If you buy a pickup brand-new, you can expect to keep a large portion of the investment intact for many years.
How to Save Money on a Pickup Truck
If you need a pickup but money is tight, there are some ways to reduce the costs if you are creative. For starters, sit down and make a list of everything that you need to have with this truck. You may want a large touchscreen display and leather seating, but is it necessary? Additionally, think about how much power it needs. If you don't need to tow 15,000 pounds, there's no reason to buy a heavy-duty truck. The price can quickly add up by including features that aren't required. Instead, opt for the bare minimum to fit your needs.
Additionally, you can shop for an earlier generation of the truck to see a big price difference. However, it's important to do your research to ensure you aren't getting a lemon. Several older trucks come with problems that are going to cost you more in the long run if you aren't careful.
READ MORE: 10 Best Used Pickup Trucks Under $10,000 (& Most Reliable)
Avoid These Used Trucks
2004-2006 Ford F-150
The F-Series of trucks continues to be one of the most popular in the country, but there have been some years that aren't worth your money. The 2004-2006 F-150 lineup has its share of problems.
Sadly, these three model years have suffered from premature engine failure, making them a contender for top lemon. If the engine fails, you can expect to pay $4,000 to $9,000 for replacement.
2008-2009 Chevy Silverado
If Chevy is competing head-to-head with Ford, these two model years put the automaker behind the eight ball. For starters, customers often complained about brake problems, costing $250 to $1,000 to repair.
On top of that, the engines seem to burn an excessive amount of oil. If there is a massive engine failure, you could spend $2,500 or more to replace it.
2013-2016 Dodge RAM 1500
While most mechanical problems are simple to diagnose, electrical issues can prove to be confusing. These Dodge RAM trucks suffer from various electrical system complaints that can be tough to figure out.
Electrical glitches can range from anything that's mildly annoying to issues that stop you from driving the truck at all. While an electrical problem could cost as little as $50 to repair, it could also be $2,000 or more.
2007 Toyota Tacoma
In general, the Toyota lineup of trucks has been reliable and worth its money. However, the 2007 Tacoma model is one that fails to meet typical standards.
First, customers complain that the accelerator sticks. While this might not seem like a big deal, it can cause major safety issues and is expensive to repair. On top of that, the clear coat on this truck isn't reliable, leading to premature chipping and body damage. You don't want to spend $4,000 for a new paint job, so avoid buying this truck if possible.