The automotive industry is quite large, and as such there are many manufacturers involved.

This applies in particular when it comes to suppliers of parts.
If you have your car repaired by an official dealer, you will receive original equipment manufacturer (OEM) spare parts. However, OEM parts are usually expensive and rare, which leads you to another option – aftermarket parts. If you bring your car to a regular garage, you have the option of choosing either an OEM part or an aftermarket part.
This may prompt you to ask a few questions: What is the difference between OEM and aftermarket parts? Which one is better? Does an aftermarket part void your car warranty?
It is necessary to know the answer to these and other questions. Below, we have compiled a list of advantages and disadvantages for both OEM and aftermarket parts so that you can weigh them up against each other and find out which part is better for your car.
Aftermarket Parts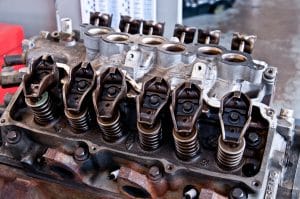 Before we go any further, we need to talk about what an aftermarket part really is. Basically, an aftermarket part is a part that is not produced directly by the manufacturer of the vehicle. If an aftermarket part is an exact replica of the spare part and there are no design changes, you should not have a warranty problem.
Aftermarket parts are great because they are easily available and many small manufacturers make them. They are also better, if not equal in quality.
However, the big downside of aftermarket parts is that there are no quality controls (depending on the manufacturer, of course). You simply need to order high-quality aftermarket parts, otherwise, you could destroy your vehicle.
Pros
Comparatively cheap: The good thing about aftermarket parts is that they are relatively cheap compared to OEM parts. On the other hand, the price you pay depends on the quality of the part. To save money, you need to look around and find the best part for you. As a rule, the cheaper the part, the more low-quality it is.
They are of high quality: Although aftermarket parts are not regulated or standardized, they are generally of high quality. It is even possible that you will receive an aftermarket part that is better than the original. This is because an aftermarket parts manufacturer may not take into account some factors that are important to an OEM parts manufacturer.
Numerous selection options: There are literally hundreds of manufacturers that make aftermarket parts, so you have virtually unlimited choices. These parts come in a variety of colors and sizes, a feature not normally seen on OEM parts.
Readily available: The best thing about aftermarket parts is that they are very readily available. Go to any auto parts store and you will find different parts lined up on the shelves.
Cons
Inconsistent quality: It is not always true that you get a high-quality product if you pay a good price for it. Cheap aftermarket car parts are usually not quality certified, which means they can be made from cheap materials. How else can they offer you such a low price? To be on the safe side, you should therefore always choose aftermarket parts that are made by reputable manufacturers.
Too many options can confuse you: If you don't have the acumen to buy auto parts, you are more likely to be caught in a whirlwind of choices and never be able to make a decision. This way, you are more likely to pick the worst part from the crowd. Always consult your mechanic before making a final decision.
No guarantee: Many aftermarket manufacturers offer a guarantee with their products. However, not every part will have a warranty, so be careful before buying it.
OEM Parts
OEM parts are simply those car parts that are produced directly by the manufacturer of the vehicle. These are identical to the parts that come with your car.
Pros
Straightforward selection: All you need to do to get an OEM part is go to a dealer and ask for your specific part. All car parts are assigned a code, so you have no chance of getting a faulty part.
Assured quality: The manufacturer of OEM parts must comply with the quality standards set by the industry. Therefore, all their parts are without doubt free of defects. You can buy a part without worrying about its quality and performance.
Supported by a warranty: Almost all OEM manufacturers offer a warranty on their products. If something goes wrong with the part, you can always contact the dealer and get some kind of concession.
Cons
Not cheap: The biggest disadvantage of OEM parts is that they are extremely expensive. They usually cost 50-60 percent more than an aftermarket part. This is probably due to the warranty given by the OEM manufacturer.
Exclusively available from the respective dealers: OEM parts cannot be purchased in any car parts store, but must be purchased from a specific dealer. The only other option is to buy online. This limits your options, as you cannot go to any dealer to get a repair or replacement. If you order online, you'll also need to wait for the new part to arrive before you can replace the old one.
The quality may not be better: It is possible that an aftermarket part is of better quality than an OEM part. This is not always the case, but you will probably pay more for the name than for the quality of a part.
When is The Best Time to Get OEM Parts?
OEM parts work best when you repair your car after an accident or collision. After such an incident, it is essential that you get the right part, as an aftermarket part may not perfectly match your car.
Also, an OEM part is better if you have leased your car from a financial institution. Leasing makes the bank the owner of your car, and if you make changes to your car by replacing parts, the value of your car will automatically decrease.
Finally, there is the question of insurance. Some insurance companies prefer only OEM parts, as they ensure that your car works to factory specifications. However, there are some insurance companies that prefer aftermarket parts because they are cheaper. With such insurers, you need to check your contract thoroughly, as they may charge you a premium for an OEM part.
The Best Option?
As we have learned, not all aftermarket parts are the same – but all OEM parts are. Ultimately, it's your decision which one you choose. As a rule of thumb, you should choose OEM parts, where you have the option; for everything else, you have aftermarket parts.
Hello I'm Magnus, the owner and the writer of this website. I have been working with cars since I was 16 and I'm specialized with in-depth Automotive diagnostics. Also been driving drifting for the last 6 years. I'm here to give you answers to all your automotive questions and I hope that you enjoy our content.