The Ford F-150 has been part of America's best-selling truck lineup for decades. Yet, with all the models to choose from, it can be difficult to determine which one is reliable. That's why we've put the research in and come out with a list of the best and worst years for the Ford F-150.
In this guide, we cover the most reliable F-150 models and show you which ones to stay away from. We also look at the most common problems with the F-150 and discuss the answers to your most pressing questions.
Best Ford F-150 Years
As we determine reliability, the best Ford F-150 years include the 2009 and 2003 models. You also want to consider the 2014, 2018 and 2020 Ford F-150 models because these also tend to have minimal problems and last for many miles.
Here are some specs you should know.
1. 2009 Ford F-150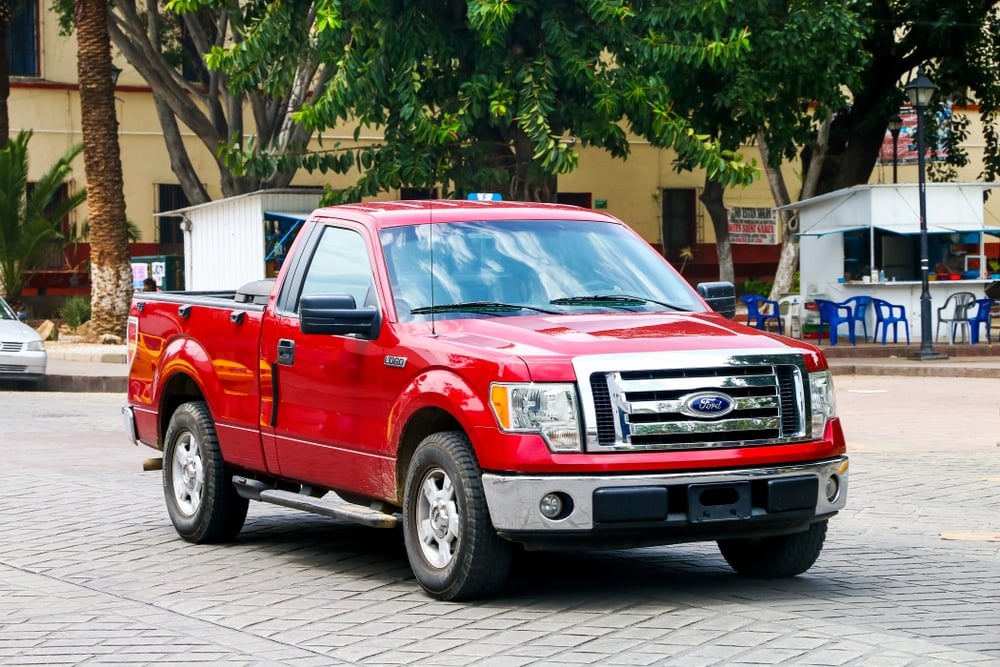 The 2009 F-150 has become a popular option, mainly because of the top-tier Platinum trim that adds a touch of luxury to the mix. Yes, pickup trucks are for work, but with this Ford, they are capable of so much more.
It also comes standard with a 248-horsepower motor to get the tough jobs done. Even better, by now, you should be able to find a really great deal on the 2009 model.
2. 2003 Ford F-150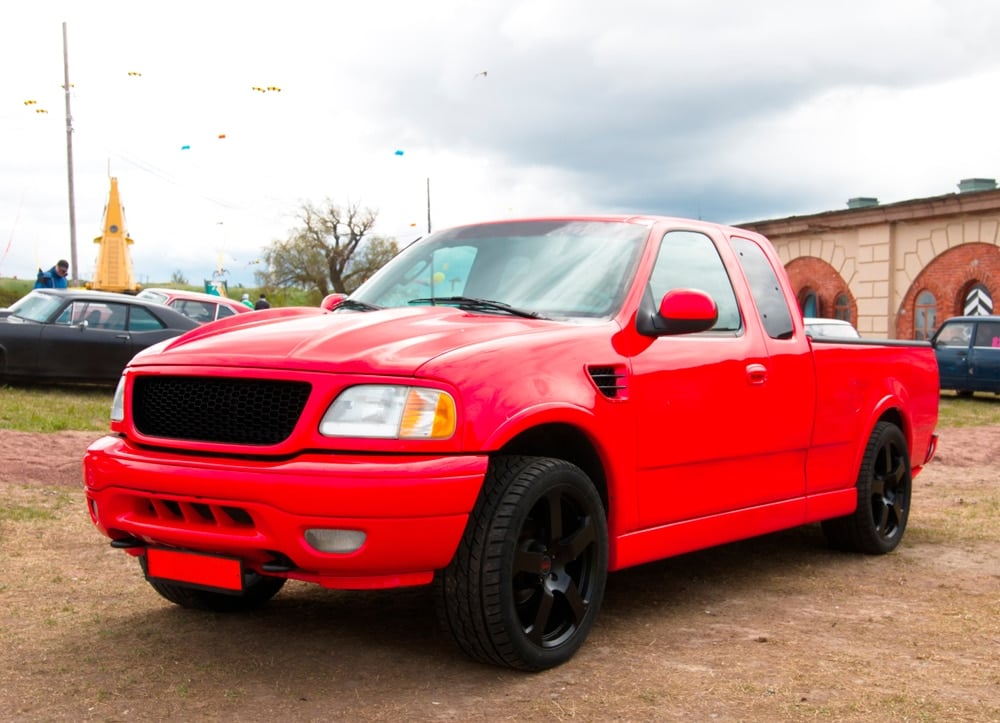 Another older model worth considering is the 2003 F-150. It has strong engine options and is meant to last the long haul. You can pick up a cheap model to tote your boat or camper with.
Many of these will easily reach the 200,000-mile mark and keep going, especially if they are well cared for. With a little TLC, you can continue driving without any major mechanical issues.
3. 2014 Ford F-150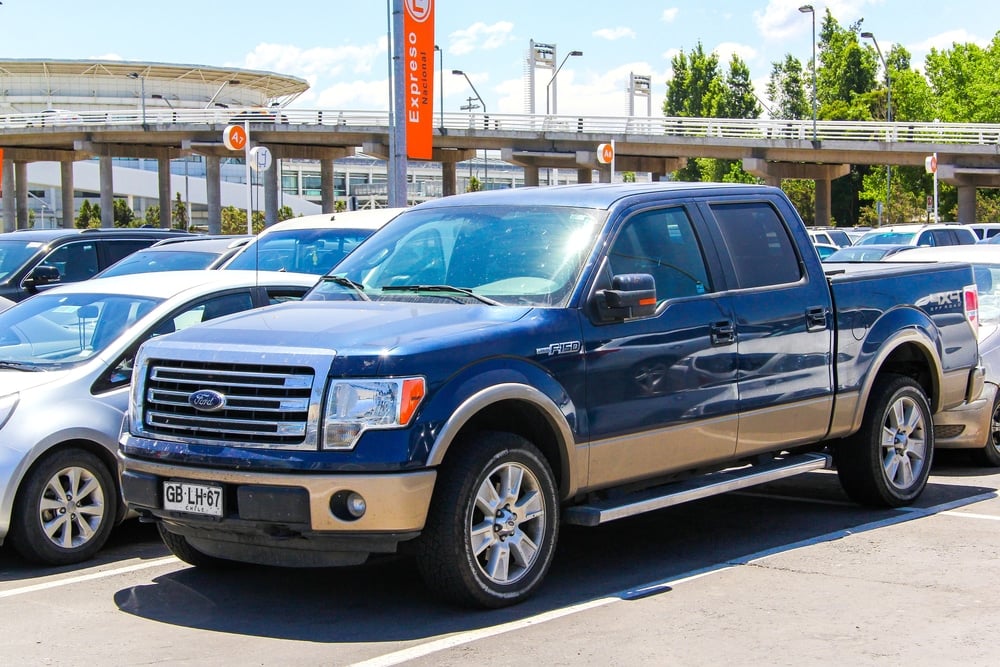 There are a lot of options when it comes to the 2014 F-150 lineup. You can choose the engine you want, from an EcoBoost V6 to a hefty V8. Another benefit to these is the customization. You can find a variety of used models now with varying cab configurations, add-on features and modifications. If the truck you want doesn't have something, it's easy to find aftermarket gear and make it your own.
Because this is a newer model, there are going to be some updated tech features over the older generations. Expect more safety equipment and better infotainment responsiveness.
4. 2020 Ford F-150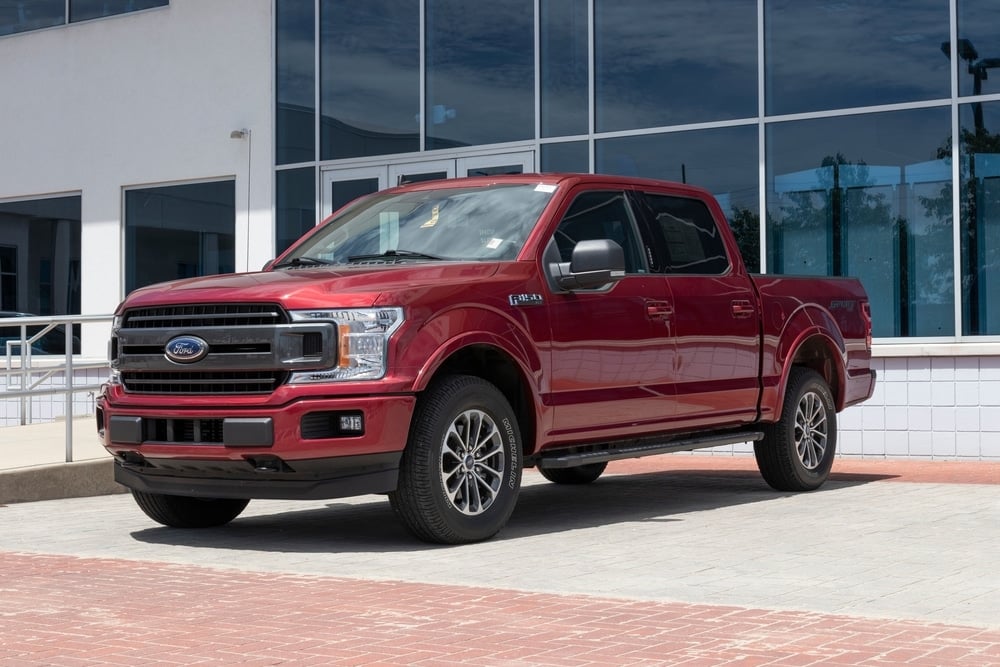 The 2020 F-150 may be one of the most loved of the newer models. It comes with six different engine options and a solid ten-speed automatic transmission. This power offers plenty of towing and hauling capability.
Owners report low repair and maintenance costs with these trucks. Plus, the interior is spacious, comfortable and well-appointed.
5. 2018 Ford F-150
These newer F-150 trucks are only a few years old but are aging well. They feature class-leading towing and hauling ability and decent fuel economy.
There's also a great variety of powertrains available. Plus, owners have expressed that the seats in both rows are comfortable and designed for adults.
Worst Ford F-150 Years
It's important to avoid any of the lower-rated F-150 models because they are prone to mechanical problems. Of these, we suggest passing over the 2004 and 2005 F-150 models. You may also want to do more research before buying a 2010, 2015 or 2016 F-150.
Here are some more details about these models.
1. 2004 Ford F-150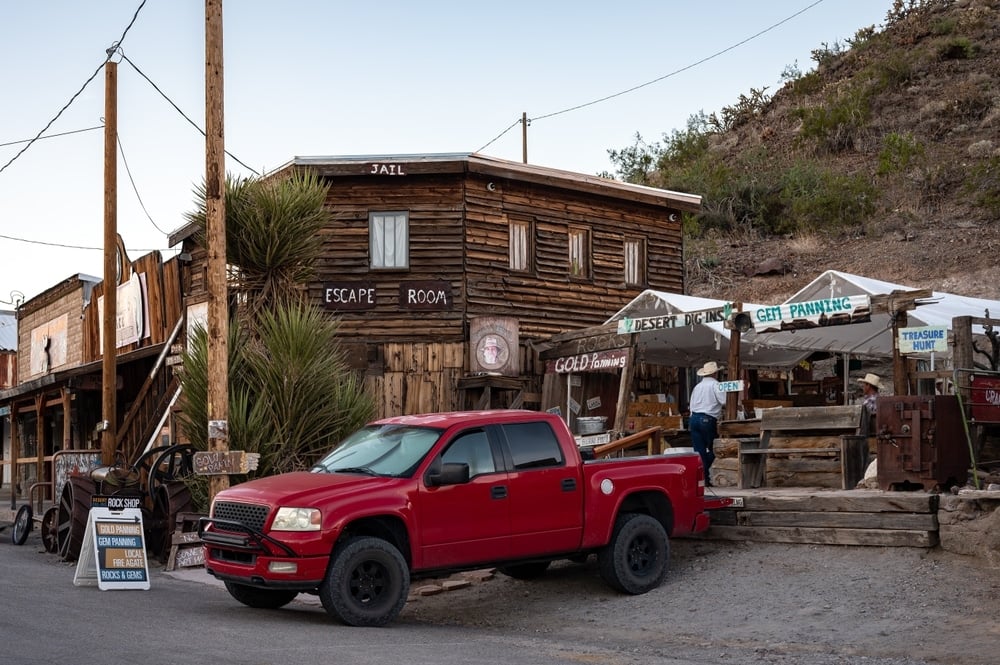 The 2004 F-150 is among the top complained about from the automaker. Responses from the drivers were so bad that Ford sales dropped dramatically after this model was released.
Customers complain of premature engine failure, making this unreliable. There are also serious reports with the NHTSA about the fuel tank straps, leading to the possibility of a detached tank.
2. 2005 Ford F-150
One would think that Ford would have improved the quality of the F-150 after the previous model year. Yet the 2005 seems to have many of the same problems as the older model, plus some new ones thrown into the mix.
There are still issues with the engine and fuel tanks, but there are also complaints of window trouble. There is also a recall about the airbags injuring occupants during an accident. Additionally, these trucks seem to last fewer miles than most, making them a terrible value when buying used ones.
3. 2010 Ford F-150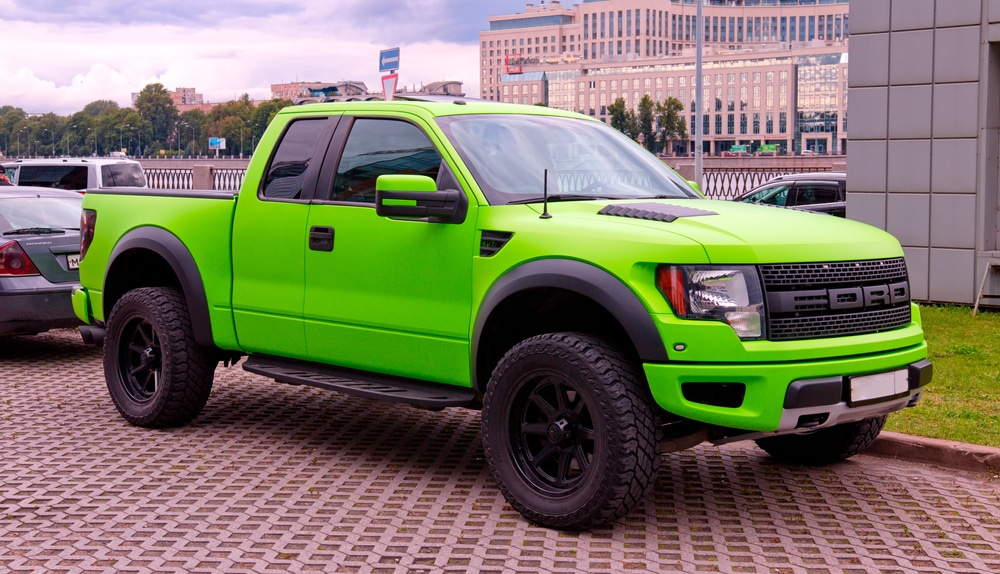 While the 2010 F-150 does have a solid engine, there are other concerns with this model. For starters, the windows tend to shatter on their own. There are also reports of leaking through the windows from customers with the NHTSA.
Some drivers experience rough shifting, especially when going down from second gear to first. The transmission also produces some unusual vibrations, leading to more concerns. In fact, owners reported transmission failures within the first 35,000 miles of owning this truck.
4. 2015 Ford F-150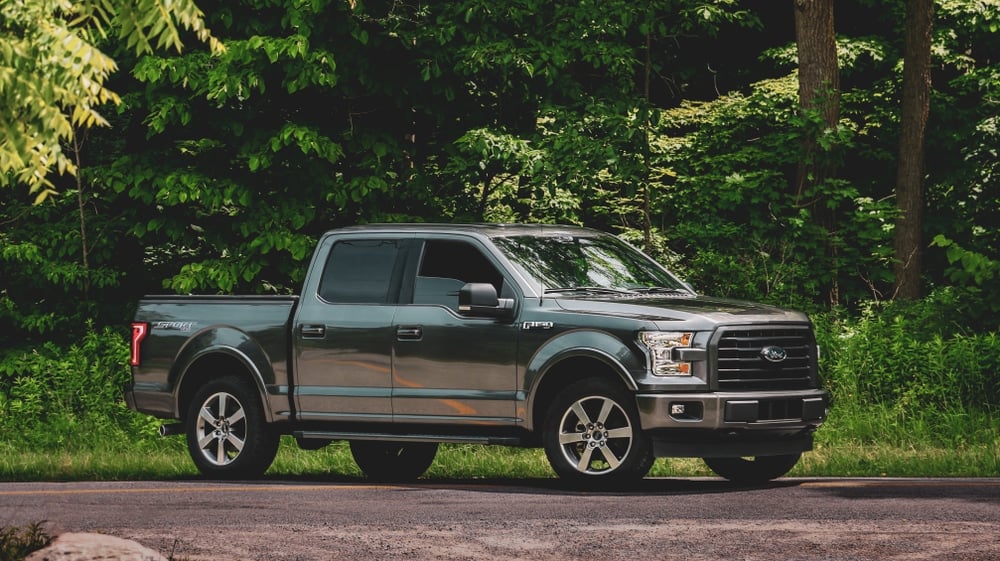 There were high hopes for the release of the 2015 F-150. Customers expected that previous issues would be worked out, but it was a huge disappointment.
This model suffers from serious transmission issues and a rough ride. There have also been security concerns because the doors can randomly open while the truck is running. If you plan to drive with children, you want to avoid this model like the plague.
5. 2016 Ford F-150
With the 2016 F-150 models, the most common issue is stalling. This creates a safety concern while driving on busy roads.
Many of the complaints occurred within 30,000 miles, which is ridiculous. There are also security issues similar to those of the 2015 model.
Most Common Ford F-150 Problems
F-150 trucks are susceptible to engine issues. Among the most common complaints, there are also head gasket leaks, ignition coil failure and spark plug ejection, all of which are serious concerns.
Engine Issues
As outlined in a few models above, the engine complaints seem to be among the worst. Customers found that the engine would fail prematurely even with proper maintenance.
Even the NHTSA filed a report on the events. For customers who didn't suffer a catastrophic loss, it was still possible to deal with erratic idling and occasional stalling.
Head Gasket Leaks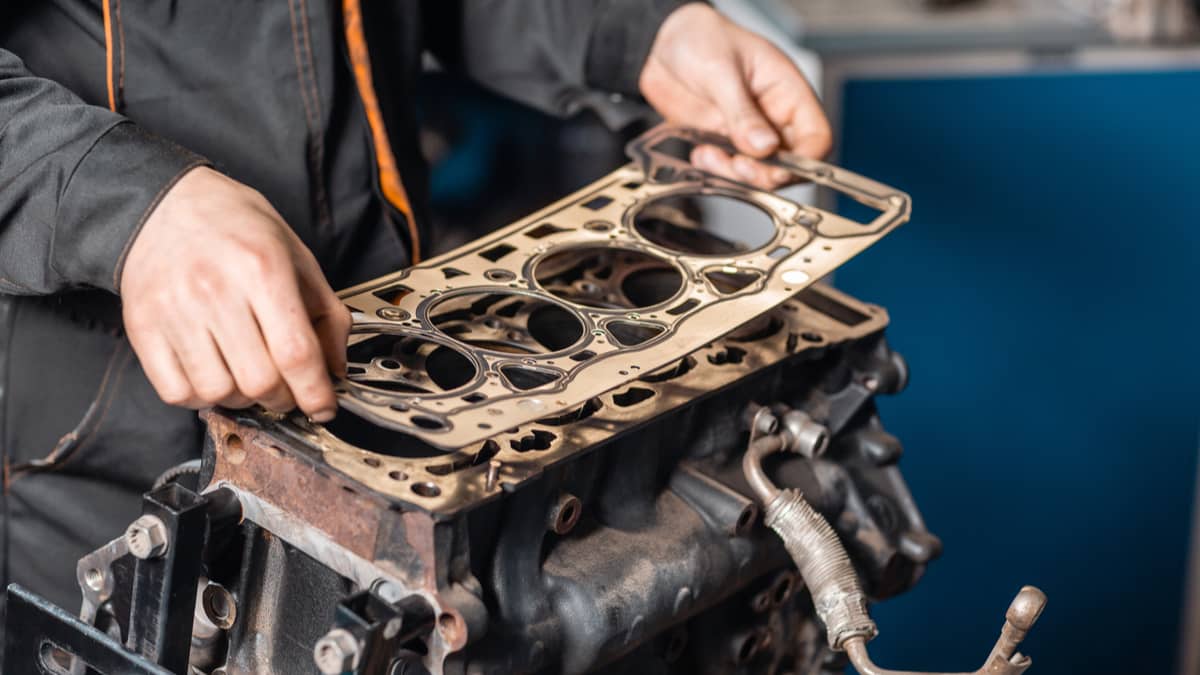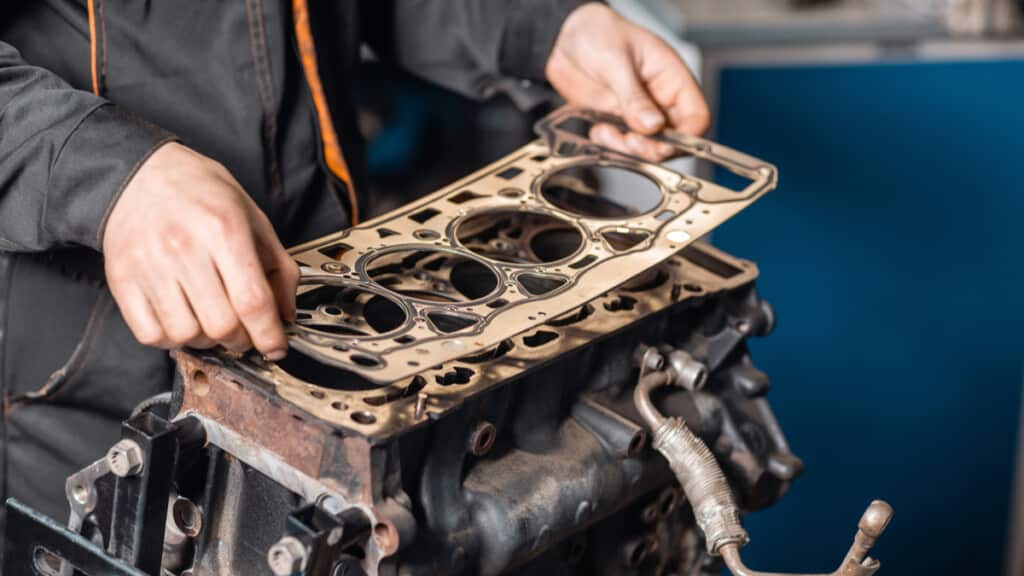 Some F-150 models are prone to a leaky head gasket on the passenger side of the engine. It seems that Ford didn't construct these head gaskets to be durable.
When oil leaks from the head gasket, it spills into other components. Replacing a head gasket isn't an easy repair and it can be quite costly, leaving F-150 owners with less money in their bank accounts.
Ignition Coil Failure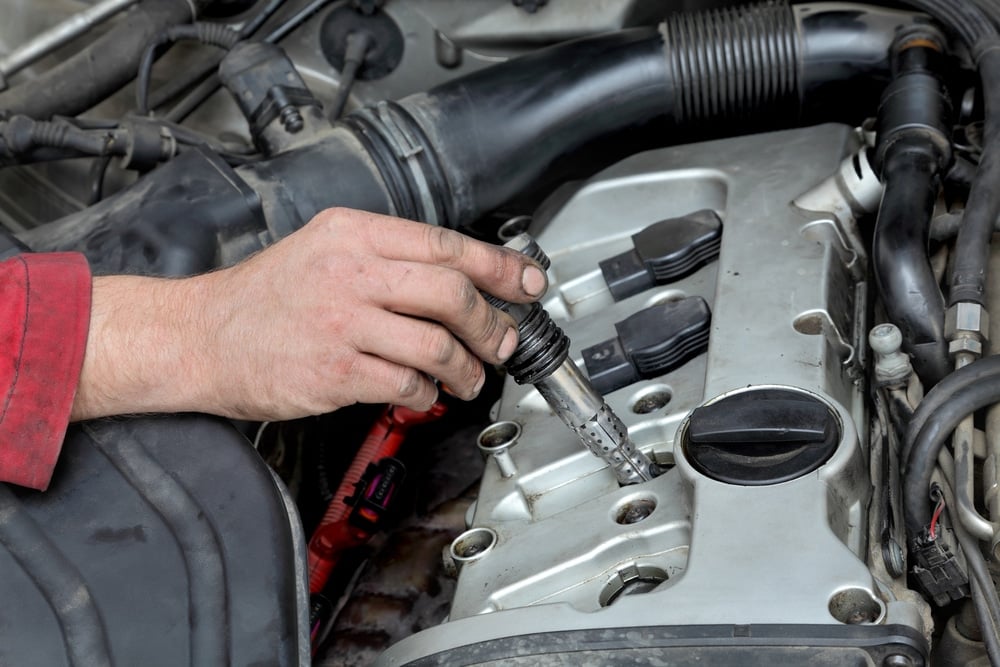 The ignition coils are reliable in many F-150 models. Yet there are a few that suffered serious issues.
When the coils have a shorter lifespan, the engine can misfire. Continuing to run the engine with this problem can lead to larger issues, such as a failed catalytic converter, which is expensive to replace.
Spark Plug Ejection
Some F-150 models suffer from an unusual fault. The spark plugs can eject themselves, even when owners are maintaining the truck.
It turns out that the spark plugs weren't designed correctly and wouldn't fit properly in the cylinder head. Owners started noticing this problem when the truck hit around 100,000 miles. 
What years to avoid buying Ford F-150?
Engine failure has been common with the 2004 and 2005 models. The 2010 F-150 suffers from issues with the windows and a bad transmission. There have also been reports of rough idling or transmission problems with the 2015 and 2016 Ford F-150, making these two more models to avoid.
Which Ford F-150 engine is best?
Of the modern lineup, the 3.5L EcoBoost V6 engine tends to receive the best ratings. It's a great option for towing (up to 13,200 pounds) and hauling (up to 3,230 pounds). This engine comes with the Lariat, King Ranch and Platinum trim levels and pairs with a ten-speed automatic transmission.
Which Ford engine is better the 2.7 or 3.5 EcoBoost?
The 3.5L EcoBoost motor puts out more power and torque to create a better driving experience. It also offers upgraded towing and hauling ability. However, the 2.7L is also a decent motor with better fuel economy numbers, so you have to decide what matters most to you.
Which is more reliable F-150 or Ram 1500?
When comparing models side-by-side, it helps to look at J.D. Power Reliability Scores. For the 2022 Ford F-150, J.D. Power offered a score of 83/100. The 2022 RAM 1500 only scored slightly lower at 81/100, so either truck is considered a reliable option.
How many miles will an F-150 last?
The majority of F-150 models should last well over 150,000 miles. With proper maintenance, many of the F-150 trucks continue pushing through at 200,000 miles. However, there are several models that have premature engine or transmission failure, which could reduce the lifespan. That's why you must do your research before buying an F-150.
Conclusion
Before buying a used F-150, it's best to determine what each model does right and where there's room for improvement. Determine what your budget is ahead of time and work with the models that will fit that requirement. If you need an older model, you can find several years that are still considered reliable. Otherwise, you could spend what you have on the truck only to find out that it needs major mechanical repairs.
Ideally, you would buy a newer model with some room in the resale value to make necessary repairs. Additionally, it's important to keep up with regular maintenance if you want to get plenty of life out of the truck. Follow all of the recommendations set by Ford to ensure you get your money's worth.