The EcoDiesel engine has been used in select RAM trucks and Jeeps, starting with the 2014 model year. Of these years, some RAM models have excelled while others have failed. That's why it's good to know what RAM EcoDiesel years to avoid if you plan on buying a used model.
We don't just outline the worst RAM EcoDiesel models but also highlight some that are worth your money. Plus, we discuss the most common EcoDiesel problems and answer your top questions.
RAM EcoDiesel Years to Avoid
The majority of the RAM EcoDiesel models would fall under the reliable category. However, the 2014, 2015 and 2016 RAM EcoDiesel should be avoided. As an earlier motor option, it suffers from major mechanical issues and isn't rated highly.
Let's look at these three models a little closer.
1. 2014 RAM EcoDiesel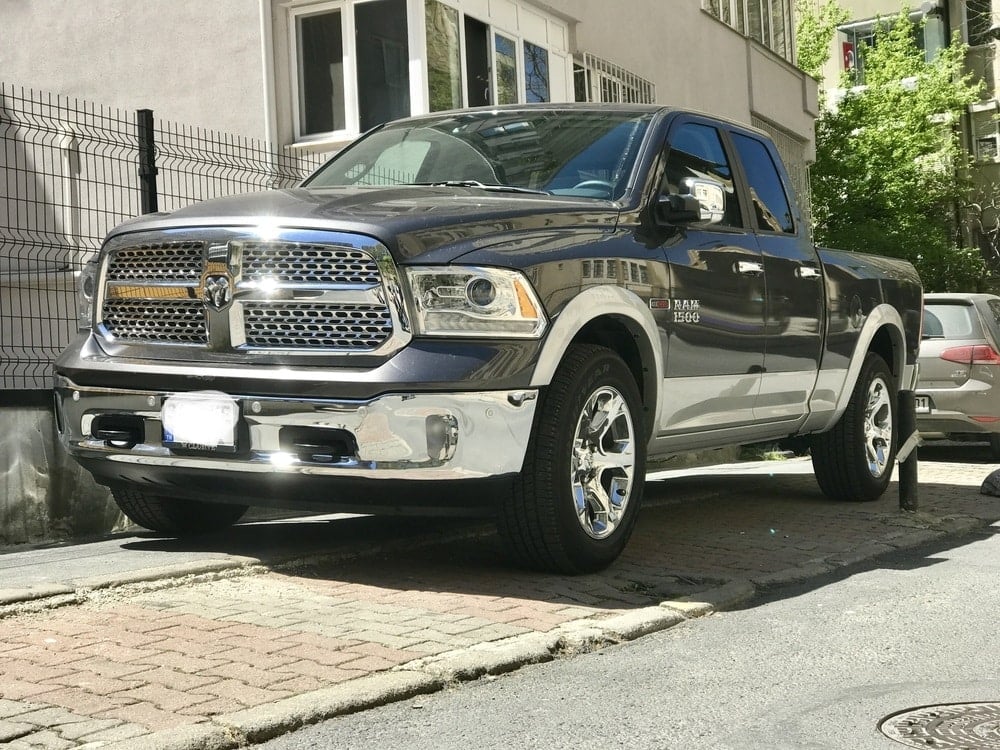 The brand-new EcoDiesel was released with the 2014 RAM 1500. Right out of the gate, customers were complaining of issues. In fact, this truck has a massive number of recalls (17 according to the NHTSA). Several of these were directly related to the diesel engine, with issues saying that the crankshaft position sensor tone wheel may delaminate and the Exhaust Gas Recirculation (EGR) cooler may crack and allow pre-heated vaporized coolant to enter the EGR system. The latter issue could start a truck fire.
There were also issues with the transmission paired to the EcoDiesel engine. Sometimes, the trans will shift from Drive while in motion. Other complaints include noisy cold starts, RPM surge without acceleration and transmission thumping when releasing the brake pedal.
2. 2015 RAM EcoDiesel
Enthusiasts hoped that RAM would work out the issues before the 2015 model was released, but that's not what happened. In fact, the NHTSA lists the exact same engine recalls that the 2014 model had.
On top of the engine troubles, this RAM truck has some electrical system concerns. The GPS and Uconnect system fail and the radio quits working. Some people also notice erratic dashboard warning lights for no reason.
3. 2016 RAM EcoDiesel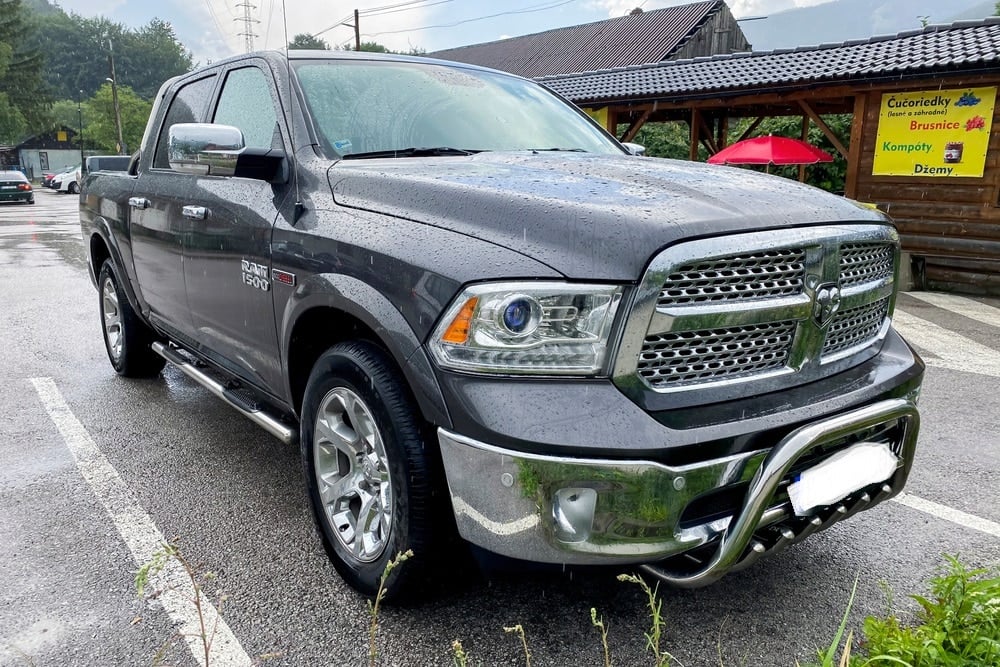 Some of the recalls were resolved by the time the 2016 RAM 1500 EcoDiesel was released, but the NHTSA still lists three to be concerned about. Owners have also reported expensive repairs to the SCR catalyst system.
Aside from that, owners have reported issues with the rear tailgate latch and power door locks. There are further reports of trouble with the shifter linkage, airbags and cruise control. Either way, it's not safe yet to enjoy the EcoDiesel model from 2016.
Best Ram EcoDiesel Models
It's easy to pick out the EcoDiesel models that should be avoided, but it's equally important to list the ones that excel. We recommend the 2017-2021 RAM 1500 EcoDiesel models if you want one that's going to hold up better.
Let's examine the specifics in more detail.
1. 2018 RAM EcoDiesel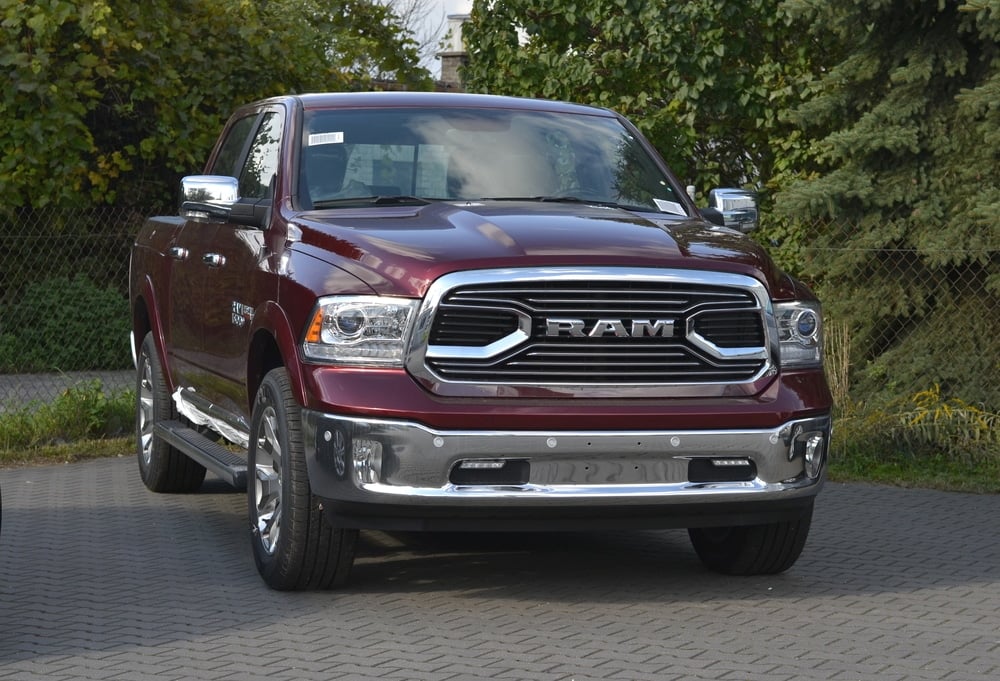 The 2018 RAM EcoDiesel may very well be the best model. Not only were the engine issues addressed, but the truck itself is reliable and efficient. With the redesign, customers were more attracted to the design and it's hard to complain about all the tech features. If you want a solid diesel truck, this RAM is unlikely to let you down.
With 11 trim levels to choose from, there's expanded availability with these models. In fact, the EcoDiesel was made available on all but three trim levels – Express, Night and Rebel models.
2. 2020 RAM EcoDiesel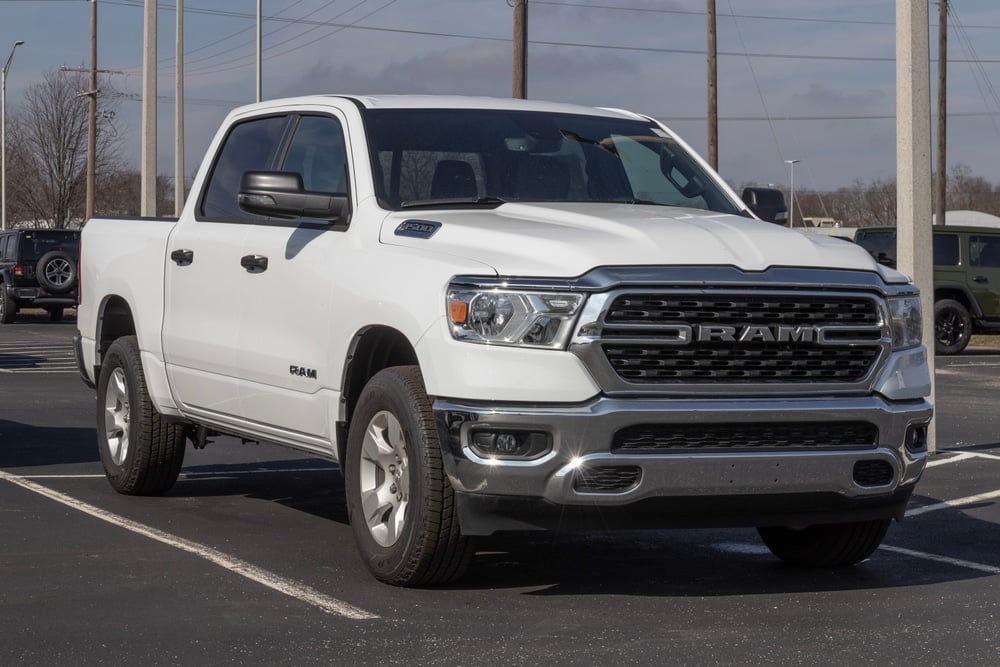 The 2020 model is among the first in the fifth generation. With the new release came updated tech features, a stronger frame, a better suspension and a coveted interior design. The 3.0L EcoDiesel V6 is considered reliable at this time, offering superior fuel efficiency and sensational towing capability. This truck is often regarded as one of the best diesel models from modern years.
RAM released an updated version of the EcoDiesel with the 2020 RAM. The previous one was pulled from the market because of emissions, making the newer model more powerful and better rated for fuel efficiency.
3. 2019 RAM EcoDiesel
With a complete redesign, you know that all of the bugs have been worked out. This truck gives you the value you want with maximum reliability. Most customers talk about the comfortable ride, but we must also point out the exceptional fuel economy numbers. This truck is designed to get tough jobs done without sacrificing comfort or money.
In fact, RAM was able to reduce the weight of this truck. This weight reduction only further increased the payload and towing capacity.
4. 2021 RAM EcoDiesel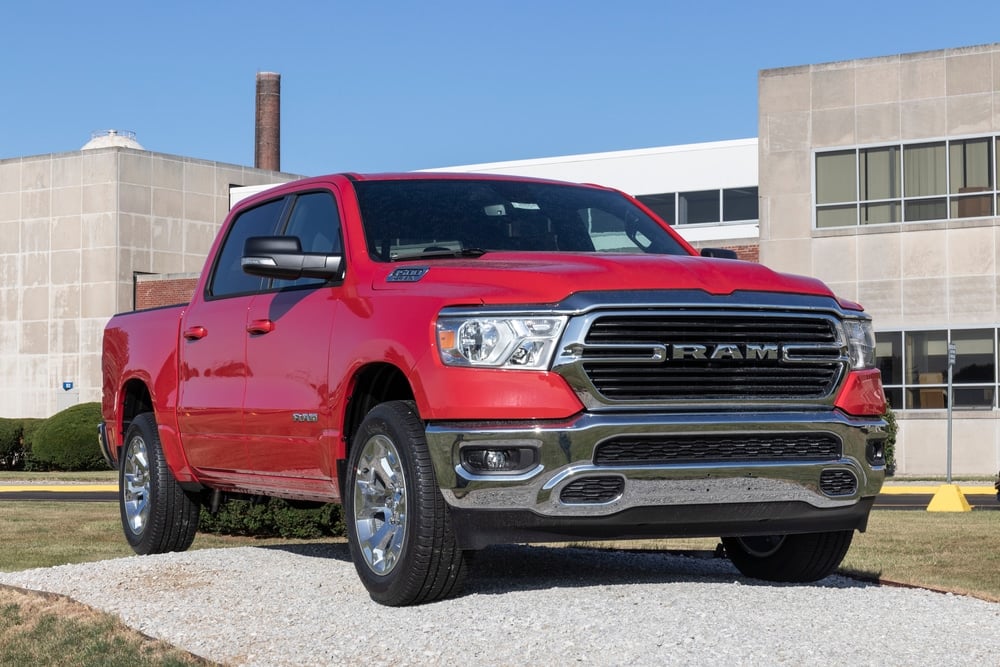 Following on the heels of the 2020, this truck comes with even more safety equipment and technology. There's no lack of power or towing capability either.
The cabin of this truck is filled with premium materials, helping owners forget that they are even driving a pickup. Plus, the expected lifespan of this truck exceeds some others, meaning you should get your money's worth.
5. 2017 RAM EcoDiesel
One more reliable option to consider is the 2017 RAM EcoDiesel. It can be found for a decent price by now, but still has plenty of life left in it. While it doesn't have as many luxury features as the newer options, you won't need to question the performance and capability.
This would be considered the first reliable model with the EcoDiesel engine. Before this, you are looking at serious issues.
Most Common RAM EcoDiesel Problems
There have been five major EcoDiesel problems that have mainly occurred in the earlier models. Customers complain about a cracked EGR cooler, blown glow plugs, turbocharger failure, a malfunctioning fuel injection system and a bad oil cooler.
Here are some more details to pay attention to.
Cracked EGR Cooler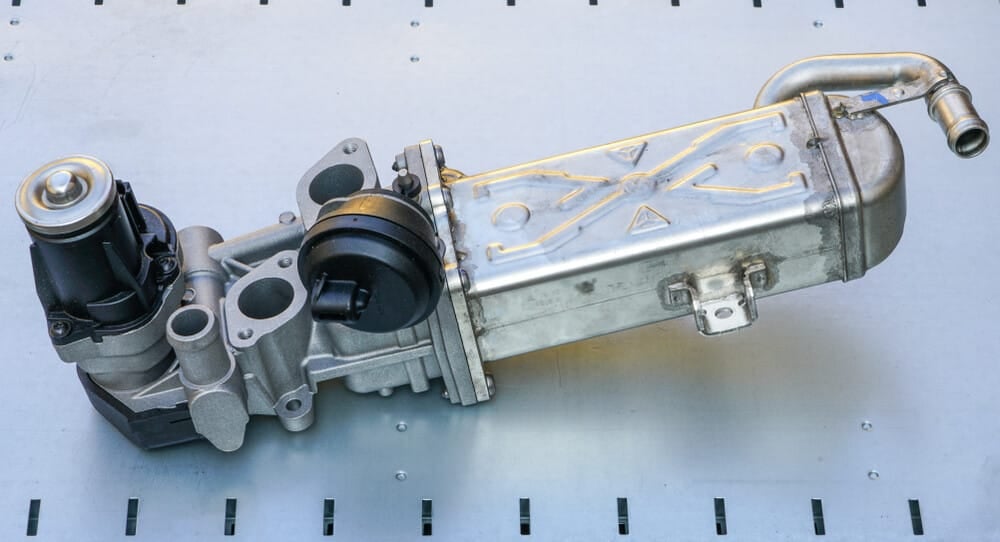 The exhaust gas recirculation (EGR) valve has a dedicated cooling system in the EcoDiesel engine. However, the defective models crack and leak antifreeze. These problems are mainly reported with the older engine models.
When coolant leaks, levels can drop, thereby leaving the engine unprotected. Owners may find the engine overheating, which could lead to an even more expensive repair.
Blown Glow Plugs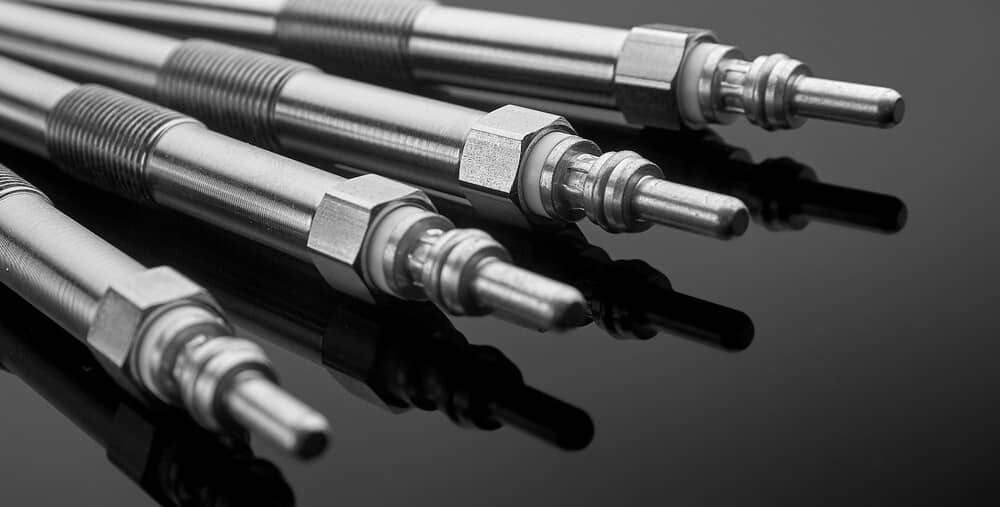 It can be difficult to start some of the older EcoDiesel engines. Some drivers deal with a clicking sound but can be unable to crank the engine over.
When this occurs, it's usually because of blown glow plugs, leading to bigger problems when it's cold outside. When the glow plugs start to fail, you may also notice white smoke from the exhaust pipe. Uncontrolled voltage, damaged wiring and an abundance of heat have caused these glow plugs to fail prematurely.
Turbocharger Failure

The turbocharger in the EcoDiesel engine also tends to fail. This damage is caused by worn-out bearings, a damaged turbine wheel, compressor failure or sticking VGT components.
Repairing the turbocharger can be an expensive endeavor. It's also not one that most people plan to do so early on in the life of an engine.
Malfunctioning Fuel Injection System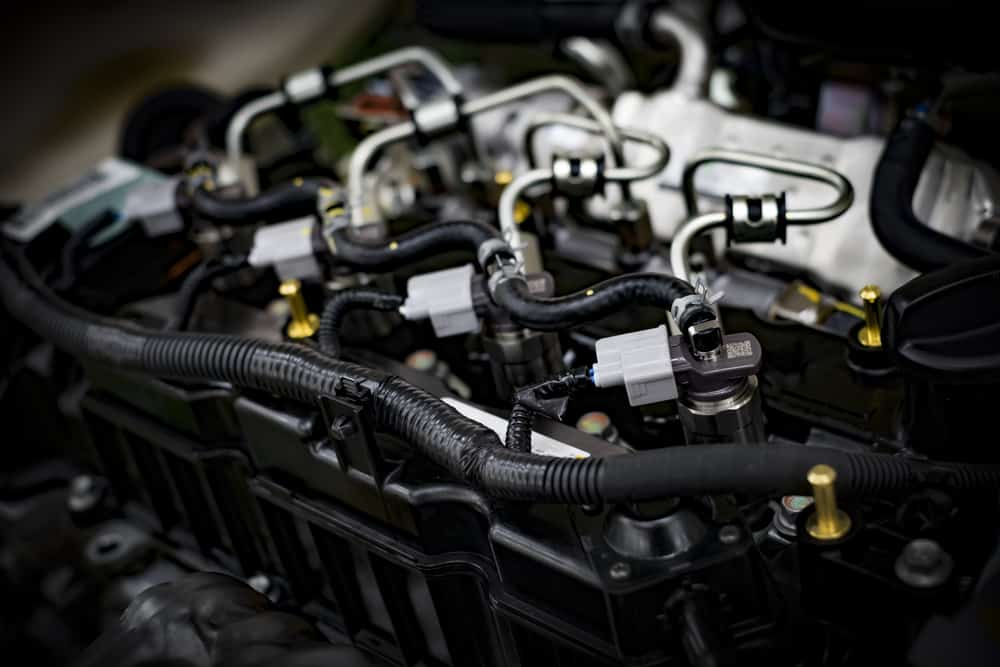 The fuel injection system has the critical job of making sure the engine gets the diesel fuel it needs. Yet, RAM didn't manufacture this system to last, which upset customers. The sheer amount of fuel system-related complaints can be overwhelming.
In fact, it's not uncommon for the system to fail once it hits 100,000 miles. Even owners that have kept up with regular maintenance and repairs have found difficulty keeping the fuel injection in good working order.
Bad Oil Cooler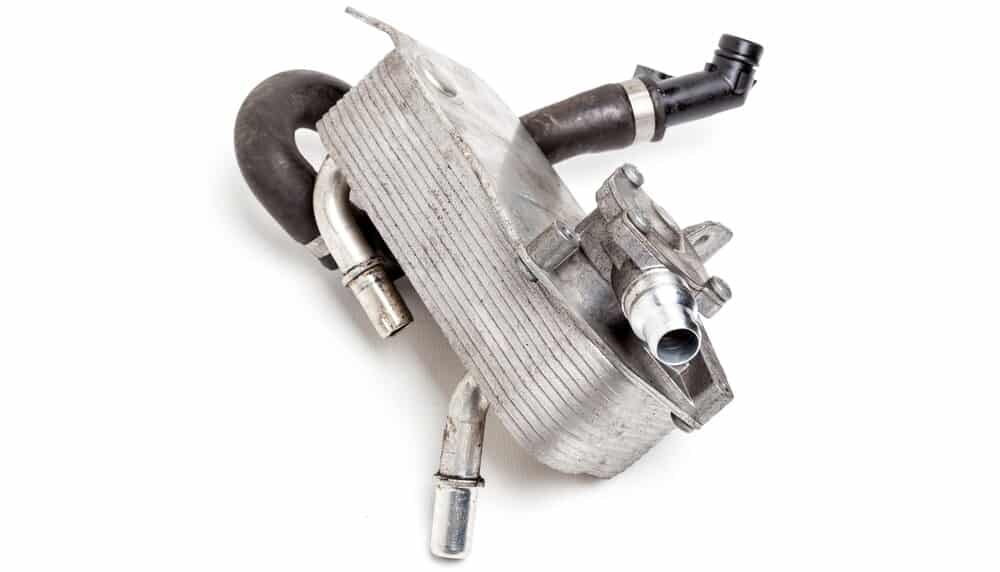 Another issue with the Ram EcoDiesel engines is a failing oil cooler. These coolers get damaged easily, rendering them ineffective. When the engines aren't maintained as directed, failure can occur in as little as 20,000 to 30,000 miles.
When the cooler fails, oil contaminates the cooling system. This situation can lead to an overheating engine, which means more expensive repairs are sure to follow.
RAM 1500 Engine Options
With the removal of the 3.0L EcoDiesel in 2023, customers are wondering what engine options are now available. Sadly, there won't be a diesel engine in new trucks as the company focuses more on the hybrid and electric end of automobiles. However, the newest lineup does come with these engine options.
5.7L HEMI® V8 – mild hybrid configuration with 395 horsepower and 410 lb-ft of torque
3.6L Pentastar® V6 – hybrid configuration with 305 horsepower and 273 lb-ft of torque
Supercharged 6.2L HEMI® V8 (available on TRX models) – 702 horsepower and 650 lb-ft of torque
On the RAM HD variants, there's still a diesel engine offered. These models include the 6.7L Cummins® Turbo Diesel I6 engine rated for 370 horsepower and 850 lb-ft of torque. These diesel engines pair with a six-speed automatic transmission. 
What year did the RAM EcoDiesel have problems?
The earlier RAM EcoDiesel years (2014-2016) are the ones with the most problems, even with the threat of a truck fire. Issues were so bad that a class-action lawsuit was filed and RAM had to extend some warranties to cover the repairs. It's best to avoid buying one of these diesel trucks used to ensure you don't get a lemon. 
Which EcoDiesel is the best?
From 2017 on, RAM produced a much better EcoDiesel truck. Any of these models would be considered reliable, but the 2020 model year is among the best. Along with the reliable engine, customers are thrilled with the luxury interior and comfortable ride. It's also a capable truck for hauling or towing.
Is the 3.0 EcoDiesel reliable?
A diesel truck is meant to last longer than a gas-powered pickup, but that's not always the case with the RAM EcoDiesel. The early models (2014-2017) are known for failing prematurely. Models from 2018 and newer are considered much more reliable, with owners getting well over 200,000 to 300,000 miles on the odometer.
Why is Ram discontinuing the EcoDiesel?
Production of the RAM 1500 EcoDiesel engine ended in January 2023. It was around for almost a decade, but the automaker is focusing more on electrification in future vehicles. For this reason, the used truck market is sure to see an explosion of drivers looking for an EcoDiesel model that's reliable.
Conclusion
If you are going to invest your money in a used RAM EcoDiesel, it's crucial that you know what you are getting into. This engine has been the subject of many recalls and was even part of a class-action lawsuit. With that said, not every model is a dud, so you may be able to find a great deal on a reliable diesel truck.
For the most part, the earlier models are the ones to stay away from (2014-2016). Anything built after 2017 tends to be more reliable. Plus, the newer RAM you can find, the better the technology and features will also be. Do some research before making your decision to ensure your used RAM truck has everything you need and none of the defects you don't want to deal with.