Pickup vehicles are popular around the world for their reliability, driving comfort, and convenience.
There are several options on the market, but you can save a lot of money by buying a used truck. However, buying a used vehicle can be a challenge, and in the long run, it can also become a nuisance if you end up making a bad choice.
Although there are a number of steps that you should take before buying a used truck, there are some pickup trucks on the market that have a reputation for being solid and reliable, and I will discuss them in this article.
10 Best Used Pickup Trucks Under $10,000
1. Dodge Dakota 2004 to 2011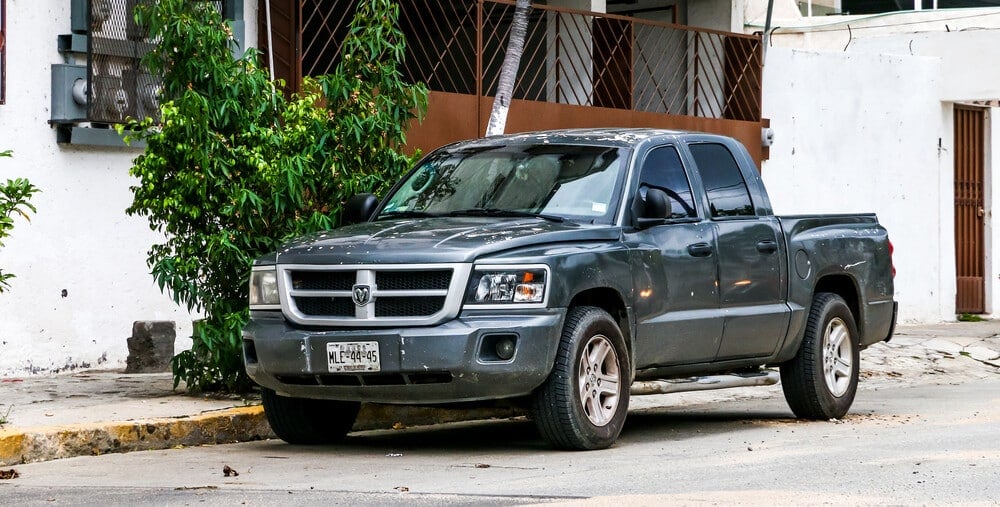 The Dodge Dakota can be classified as a mid-size pickup truck. It has a large seating capacity for five people.
Although the interior is quite spacious, the use of inferior materials in the interior somewhat detracts from the truck's overall appeal.
The 2004 to 2011 Dakota is powered by either a 230 or a 260-hp V8 engine, while a 210-hp V6 engine is also available.
A bonus if you like manual transmissions is that the Dodge Dakota was available with manual transmission for these year models. The average price of the 2004 to 2011 Dodge Dakota is US$7,951.
2. Ford Ranger 2006 to 2012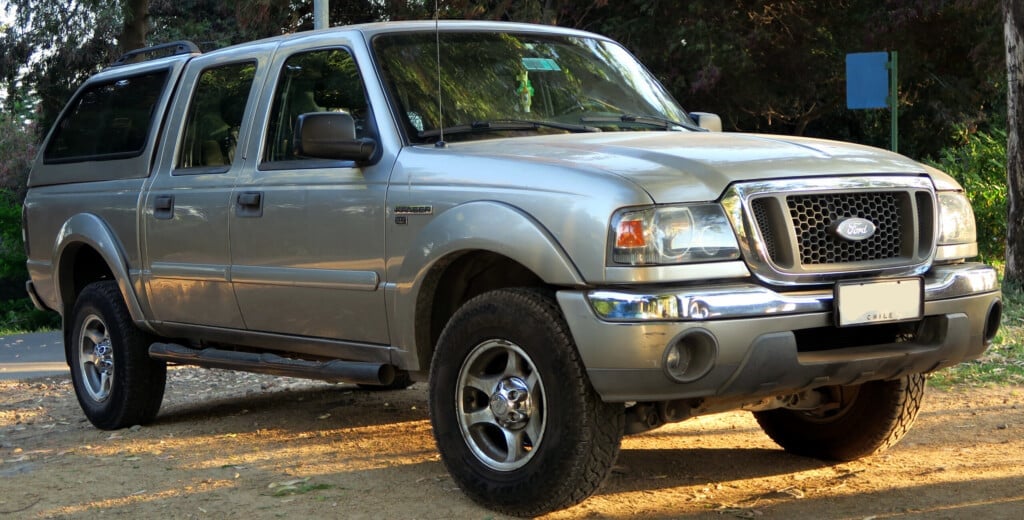 The third-generation Ford Ranger is well-known for its build quality, excellent fuel consumption, smooth driving, and maneuverability.
It comes with three engine choices, including a 143 horsepower four-cylinder unit and two V-6 options paired with either a manual or automatic transmission system.
The regular model has a 111.5 to 117.5-inch wheelbase, making for a roomy interior, while the 6-foot cargo bed is superb for carrying all sorts of equipment.
3. Chevrolet Colorado 2005 to 2012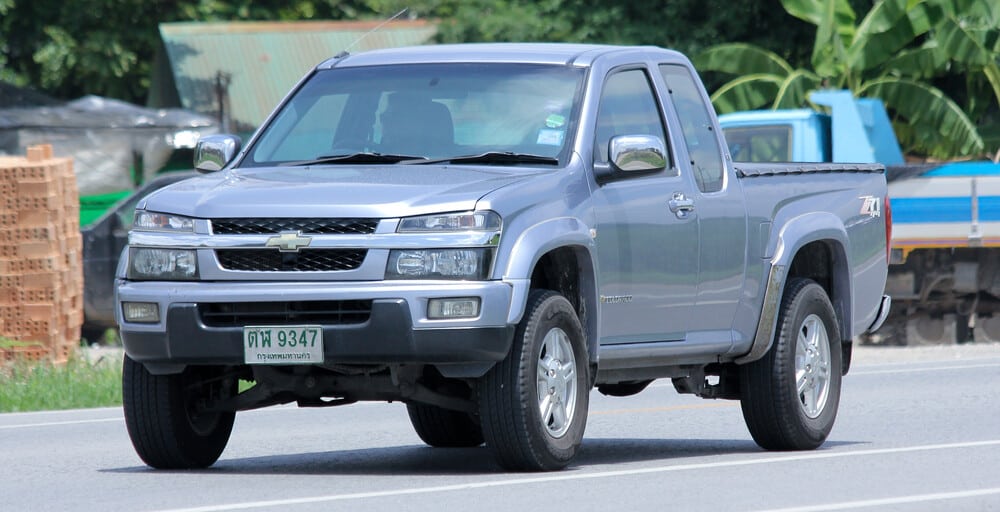 As the name suggests, the first generation Colorado is known for its rugged exterior design and bold persona. It comes in regular cab, extended cab, and crew cab models. The regular cab model has a 111.3-inch wheelbase, while the extended models have a large 126-inch long wheelbase.
Under the hood, first-generation Colorado carries a 2.9-liter four-cylinder engine that delivers 185 horsepower and 190 pounds-feet of torque. Another 3.7-liter unit is available, which offers 242 horsepower and 242 lb-ft of torque. There are also some less common engine choices depending on which year model you choose.
The average price of the first generation Chevrolet Colorado is between $4,500 and $8,900.
RELATED: 12 Best Electric Winches for Trucks
4. Nissan Titan 2004 to 2015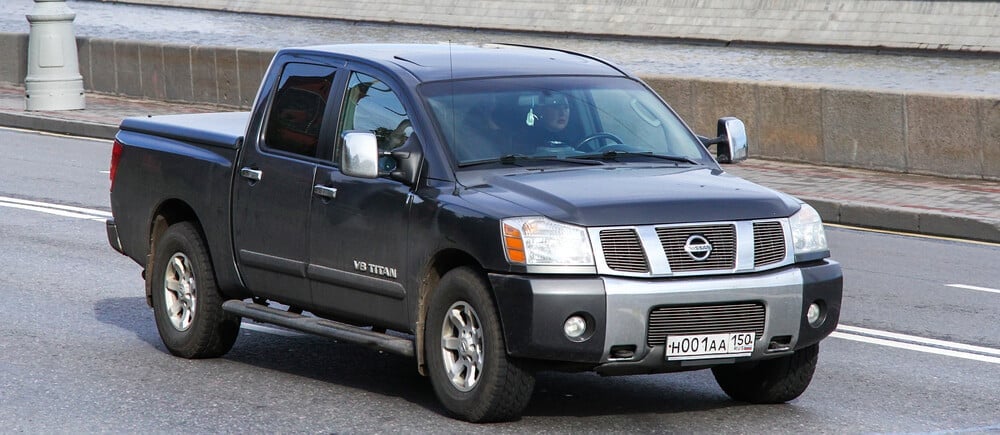 Popular for its off-roading capability, rigid body structure, and impeccable handling, the first generation of Nissan Titan comes equipped with a 5.6-liter V-8 engine capable of developing 317 horsepower. It is available in two configurations, a four-door King cab, and a crew cab.
This truck has a maximum towing capacity of 9,400 pounds and is loaded with a number of interior amenities such as a CD stereo system, cruise control, rear-seat entertainment system, and much more.
5. Chevrolet Silverado 1500 – 2007-2014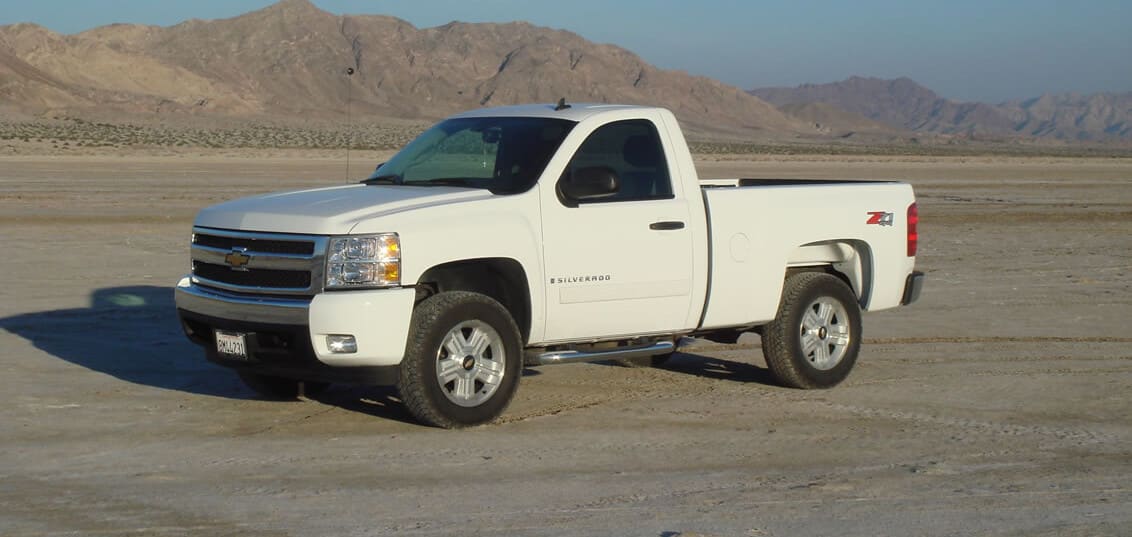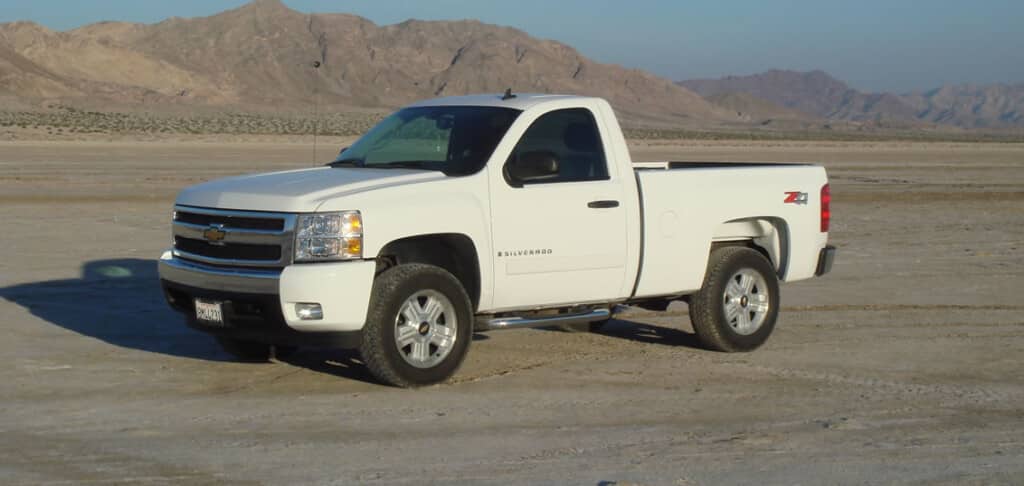 The second Chevrolet Silverado is highly regarded by truck enthusiasts for its reliability and capability.
The second generation of Chevrolet silverado came in a lot of different models and engine types. In Mexico, they were sold with a manual transmission, but in US, they were only available with an automatic transmission.
The average price of early first generation Silverado ranges between $5,500 and $8,800.
6. GMC Canyon 2007-2011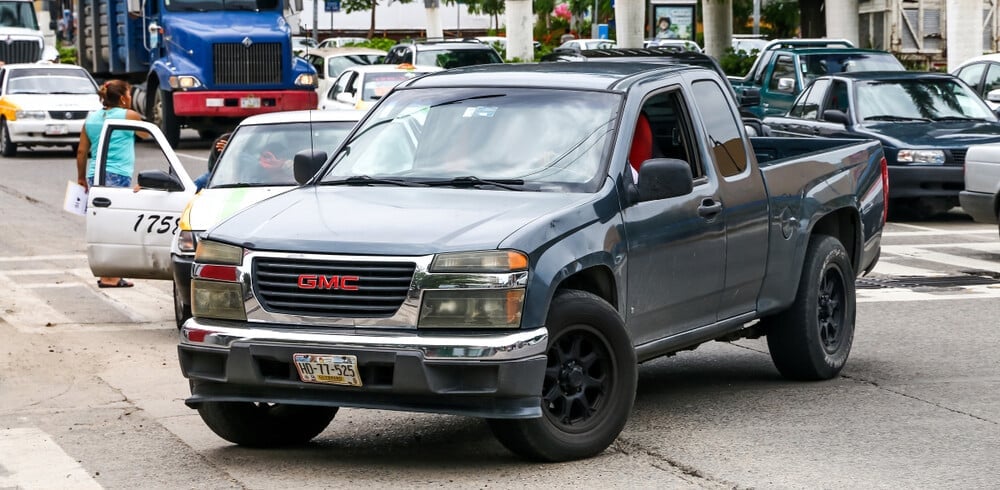 Another alternative to the Chevrolet Colorado – which is almost the same car – is the GMC canyon.
Carrying a powerful V8 engine, the GMC Canyon is a one-of-a-kind pickup truck popular for its fuel-efficient drive and impressive design. The most common V8 unit delivers 300 horsepower and 320 pounds' feet of torque, while another 2.9-liter four-cylinder and 3.7-liter five-cylinder unit are also available.
The regular cab version can accommodate three passengers, while the extended crew cab model can seat six people inside the truck. The average price of the 2007-2011 GMC Canyon is $9,912.
7. Ford F-150 2004-2008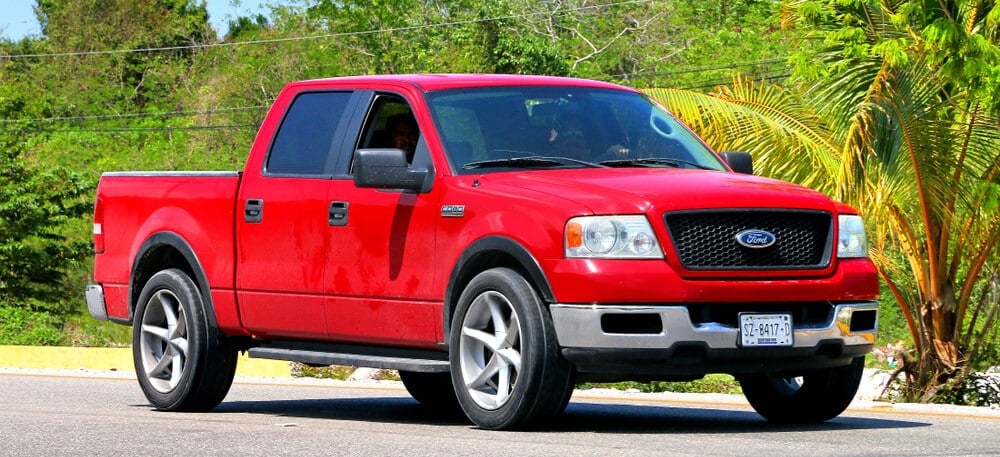 The Eleventh generation of the Ford F-150 is one of the best-selling trucks in America, with superior ride quality, comfortable interior, and a powerful drive.
The F-150 is popular for its all-round performance, comfort, and capability. It is available in many engine choices, including a 4.2-liter V6, a 4.6-liter V8, and a 5.4-liter V8 unit. The V8 is paired to a four-speed automatic transmission, while the V6 is mated with either a four-speed automatic or five-speed manual gearbox.
It offers a 13-14 mpg average in the city, and about 17 to 20 mpg on the highway. On the inside, an optional rearview camera is available, along with a DVD-based navigation system. The eleventh generation of ford F-150 is available between $4,400 and $10,600.
8. Honda Ridgeline 2007 to 2014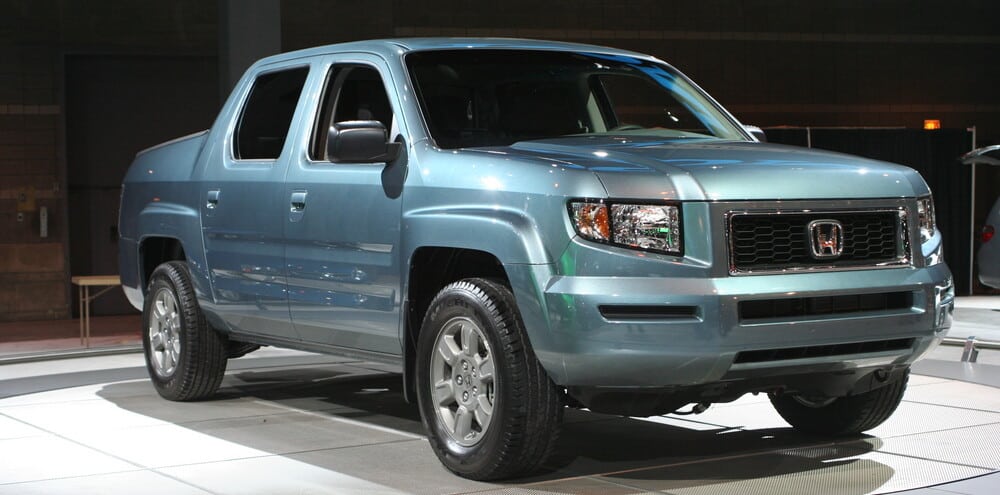 The first generation Honda Ridgeline offers a roomy cabin with excellent front bucket seats and a spacious storage compartment. It is powered by a 3.5-liter V6 engine and has about eight inches of ground clearance along with an impressive all-wheel-drive system to conquer any sort of terrain.
On the inside, the standard equipment includes an air-conditioning system, cruise control, a CD stereo system, power-sliding rear windows, and many driving assistance systems, including vehicle stability assistance. It is available in four trim levels: RT, RTX, RTS, and the range-topping RTL. It is available in the market for about $9,116.
9. Chevrolet Avalanche 2007 to 2013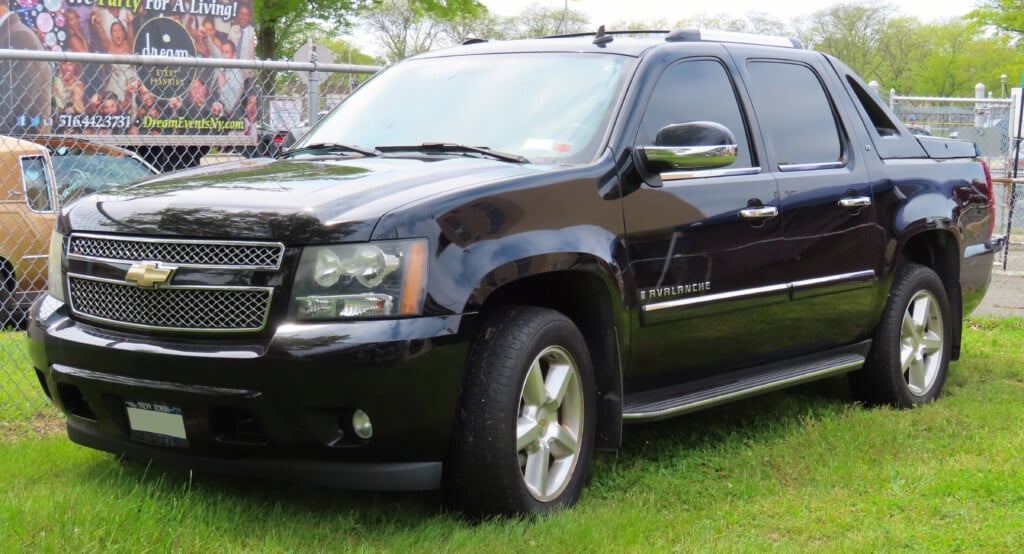 The second-generation Chevrolet Avalanche is ideal for those who prefer off-roading and require the capability of a full-size utility vehicle. It carries a 5.3-liter V8 engine, while another 6.0-liter V8 unit is available, as well. The 2007 to 2013 Avalanche has a towing capacity of about 8,000 pounds and can easily help you pull a boat or a trailer.
It is also equipped with an active fuel management system for improved fuel consumption. The average selling price of the used Chevrolet Avalanche is $9,000.
10. Ford Explorer Sport Trac 2007 to 2010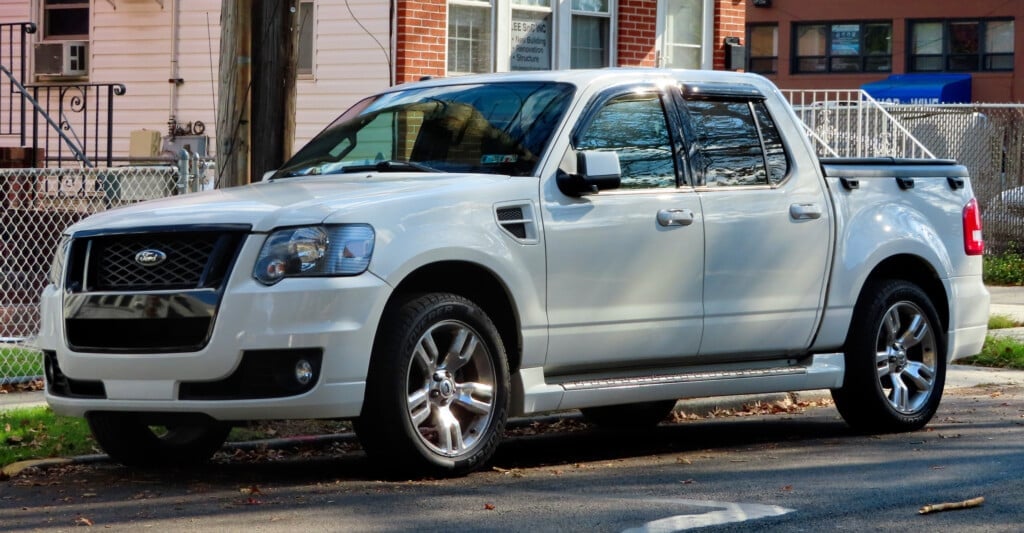 The second-generation Ford Explorer Sport Trac is known to deliver a solid and powerful drive thanks to its V8 engine that offers 292-horsepower.
The interior is roomy and includes a 12-volt outlet in the cargo box. With the 6,600-pound towing capacity, you can pull your boat or trailer easily. It costs an average of $9,100.