Tough times in the pandemic have made spendthrifts of us all. In our efforts to save money, we are looking across multiple areas in our lives for places we can save money. One of the biggest expenses in our lives is the car, of course, which has prompted many to trade in newer cars or abandon plans for new cars and look for more affordable pre-owned ones.
When you buy pre-owned, you get a cheaper sticker price, lower monthly payments when financing, and you don't fall as deep into the trap of depreciation. Given the relative quality of modern cars, too, you can expect certain things like maintenance, reliability, gas mileage and whatnot to hold even when buying a car 3-5 years old, or even older in some cases?
But where should you turn to find these used cars? If you're in the US, the good news is that you have many options, both online and offline. In today's blogs, we'll be sharing the best bricks-and-mortar or otherwise offline places to go to buy a used car, as well as the best online platforms.
Best Places Offline:
First let's look at physical places you can go to find a great-quality used car in the US? Broadly speaking, we can divide these locations into the following 4 categories:
OEM dealerships
Independent dealerships
CarMax
Private sellers
1. OEM Dealerships: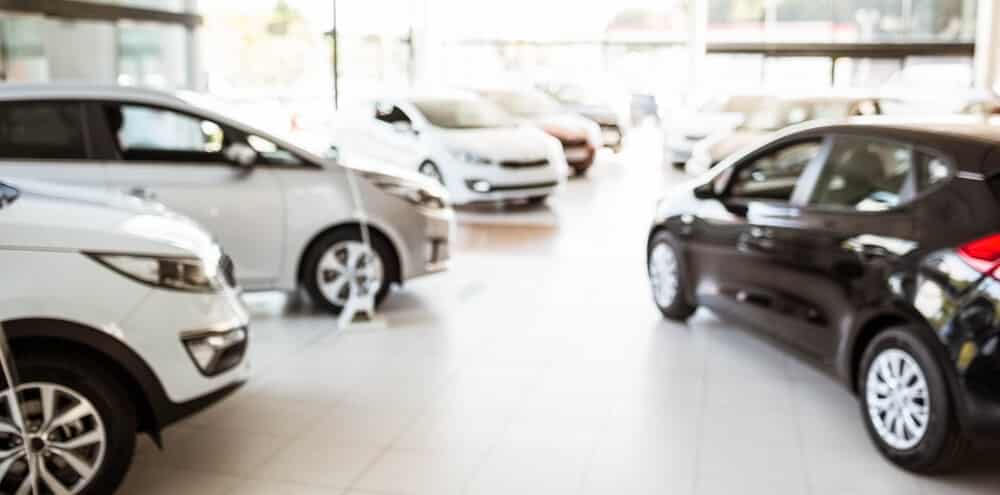 You see OEM dealerships everywhere, of course, often with different names attached because in most states OEMs are not allowed to sell directly to customers but rather have to operate through franchised dealerships.
An OEM dealership obviously pushes the latest model of whatever brand they promote the most strongly, but they invariably contain huge stocks of pre-owned or even unsold new inventory from previous model years. Some of these cars they put forward for leasing, but others get sold in order to make way for new stock.
They offer an advantage of a quality guarantee, often describing their cars as "certified pre-owned" since they've been rigorously tested, inspected and checked for roadworthiness and more. That means they also typically come with warranties, either their original warranties if they are still in effect, or an additional 12-month policy, possibly longer depending on the brand. On top of all that, there's a very good chance you can get financing from an OEM dealership, even for used cars, which means even higher costs can be spread out if need be.
The main downsides of an OEM dealership are cost, especially sticker prices and often some additional costs that come from the dealership, and choice. Even interest rates on used car financing can be higher. Most OEM dealerships only deal in a single brand, or a very limited number of marques. This greatly limits your selection, and means you have to visit multiple dealerships to look at all that's on offer.
2. Independent Dealerships
An independent dealership offers many of the same benefits that an OEM dealership does, but usually with more competitive prices and more choice. An independent dealership can take in cars from any source, and thus build up a more eclectic selection. That being the case, buyers can find not just more vehicle types, but also price options.
Independent dealerships are often much more amenable to negotiation over cars since they don't have to maintain any corporate profit margin or sales quota for different brands and marques. At the same time, their industry is competitive, which makes them more open to negotiating in order to stop you from going elsewhere. Even if prices don't move, additional perks might increase, like new tires, warranty, discount servicing, and more.
The main downside to independent dealerships is financing. They can match the OEMs in many ways, but not in terms of offering finance. Some larger independent dealerships might have arrangements with local finance companies or credit unions to help offer to finance on used cars, but options will be far more limited when compared to OEM dealerships.
3. CarMax and Similar Used-Car Retailers
CarMax and certain other retailers specializing in used cars also have brick-and-mortar showrooms where you can go and view used cars in person, and they typically have massive selections and helpful staff to show you around.
Naturally, many people actually prefer the in-person experience to an online one because they like to be able to sit behind the wheel, and take in the sights and smells of the car instead of just looking at a video walkaround or many high-resolution images online.
Other advantages of these used-car retailers are that their operations are often very large, much larger than those of independent dealerships. This allows them to offer more choice, but also the possibility of in-house financing and even warranties on cars they are supplying. Prices are typically low, but it does depend on the model year and brand, but regardless of price there's usually no haggling, which millennials and younger generations love.
This last point can be a downside for some buyers, though. While low prices are always good, some people always want to feel the satisfaction of negotiating a deal with a seller. They won't get it from most used-car retailers, and that leaves people thinking they didn't get the best-possible deal.
4. Private Sellers
Finally we come to private sellers. Private sellers aren't a "place" or a bricks-and-mortar organization as such, but they remain a good source of used cars for a number of reasons. First and foremost is that private sellers are invariably highly motivated to sell fast and are therefore nearly always open to negotiation.
The other advantage of working with a private seller is that he/she is just an ordinary person like you. They aren't the same as slick dealership salespeople, and thus won't usually apply those same kinds of high-pressure sales techniques that put so many people off going to the dealership.
The downside, of course, is that it's much less convenient to finance a car bought from a private seller. You have to go through a bank or credit union and get approved before you go for the sale, which involves paperwork, possibly even meetings with bank employees and that adds layers of inconvenience to the transaction as a whole. On the other hand, if you like having maximum control over the entire process, then it remains the best option.
Best Places Online: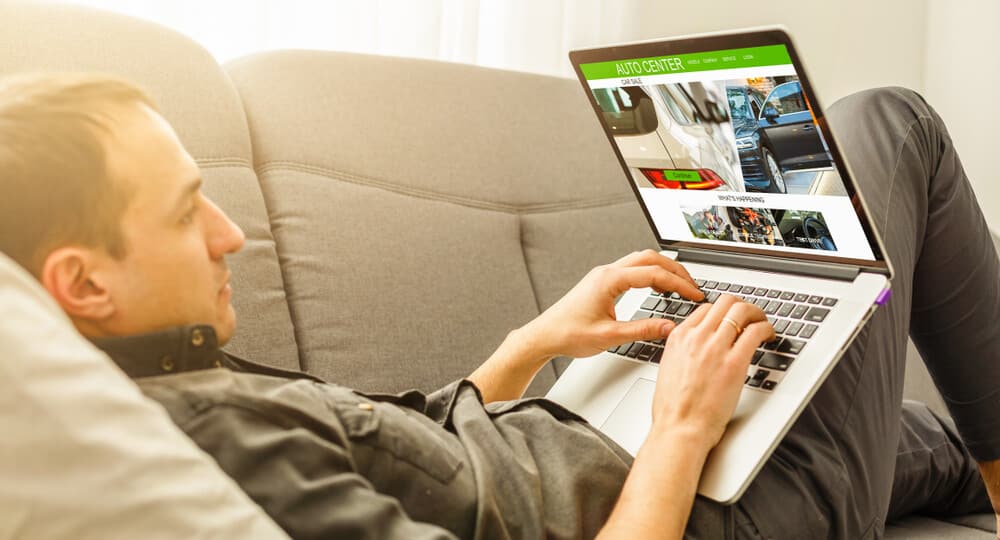 Next, let's take a look at the top online outlets where people can buy used cars in the US.
RELATED: 10 Best Used Car Websites
When it comes to trading history, reputation, inventory and helpful information for buyers, all online platforms struggle to compete with Autotrader. It still uses a classic model of paying for an ad, posting it, getting replies and whatnot, but it's tried-and-tested and people like it. On top of that, the quality of images and thoroughness of the car information has improved hugely over the years, making buyers' lives easier.
The main downside to Autotrader is that while it's a big platform, the content is entirely user-generated, which leaves little room for screening by Autotrader, though they try their best to remove bad deals and make guarantees to buyers. The other downside is locational limits. You can only realistically buy those cars that are near to you because you have to arrange to meet with sellers for test driving or viewing of the car if you're serious.
RELATED: 10 Best Used Cars to Buy
Carvana is one of the most innovative online car sellers to emerge in recent years. They are the ones who came up with the notion of the car vending machine. You order your car online, and can have the option to pick it up from one of their vending machines, which is quite a unique experience. What's more, the fact that they don't operate brick-and-mortar locations helps keep overheads down and makes pricing on many models competitive.
That being said, it isn't the most competitively priced, and you have no chance to test the car before you buy it. This is remedied somewhat by the addition of a 7-day money back guarantee, but that just adds to the potential hassle of it all if you do have to return, buy another car, collect it and go through the process all again.
This platform helps to bring together listings from multiple local dealerships into one place, which makes life easier for those who intend to buy a dealership car. The platform can also facilitate applications for loans and offers decent customer service to support the searching and purchasing processes.
It's no good as a platform if you're hoping to have private sellers mixed in with the dealership offers. There are none on CarsDirect. There may also be a larger down payment needed.
Those on the lookout for a classic car will find the listings on Hemmings very useful. One advantage of Hemmings is that you can buy your car here, but then keep coming back to the platform if you ever need spare parts, as that's part of the platform, too. That makes it more of a one-stop shop for all things classic.
One disadvantage is that listings on the site only stay up a short time, and the selection isn't as comprehensive as classiccars.com, but those that are there are typically more affordable.