With so many people looking for quality used cars, it's not hard to get rid of a vehicle that's in good condition. So, what do you do when you have a non-running vehicle? How do you get rid of a car that doesn't run anymore?
While it will require more work, you can get money for a broken-down car. We look at when to get rid of it and show you how to value it. We also give you a few options and answer your top questions about selling a junk car.
When Is It Time To Get Rid Of A Car?
Some people are content to drive a car for a few years and get a new one, while other people want to get as much life out of the vehicle as possible. If you choose to hang onto a car, you need to know when it's time to cut your losses and move on. Here are three major signs it's time to sell.
Excessive rust: If your car has a lot of rust, the value is going to decline significantly. Rust in a few of the wrong places can also lead to safety concerns.
Recurring expensive repairs: If the car is in the shop every other week, you may want to evaluate how much you are spending. You may have been able to get a newer car by now.
Safety concerns: The older a car becomes the less safe it is. Newer cars have advanced safety features that protect you better.
These factors should be looked at together when deciding whether or not to sell. If the car has broken down and you aren't sure whether to repair it, consider its value and the cost of the repairs.
Estimate The Car's Value
You can learn a lot about the value of your car by looking at several prominent guides. Here are three we recommend.
Kelley Blue Book (KBB): The oldest car value guide around, offers a way to check the value by the VIN. You can also run through several options to see what you could get as a trade-in for your car or by selling it to a private party.
NADAguides: The National Automobile Dealers Association (NADA) is designed for franchised dealers, but consumers have access to its retail valuation guide.
Edmunds: The Edmunds' True Market Value tool lets you know how to price a car.
If the car isn't running, it's going to be worth significantly less than what most of these resources provide. Remember to factor in the cost of repairs when pricing your vehicle.
Additionally, you can't price a car based solely on how you feel. Sure, after driving a car for many years, you will have some attachment to it. Yet, the potential buyers don't have the same attachment. You must look at it objectively as if you were the buyer.
Options For Getting Rid Of A Car That Doesn't Run
You aren't stuck with your broken-down car. You can sell it to online buyers or to a private buyer in your area. There are also junkyards and dealerships that will buy it. If none of those options work, you can part out the car for a profit or donate it to a charity as a tax deduction.
Let's examine your options to determine what's best for you.
1. Find Online Buyers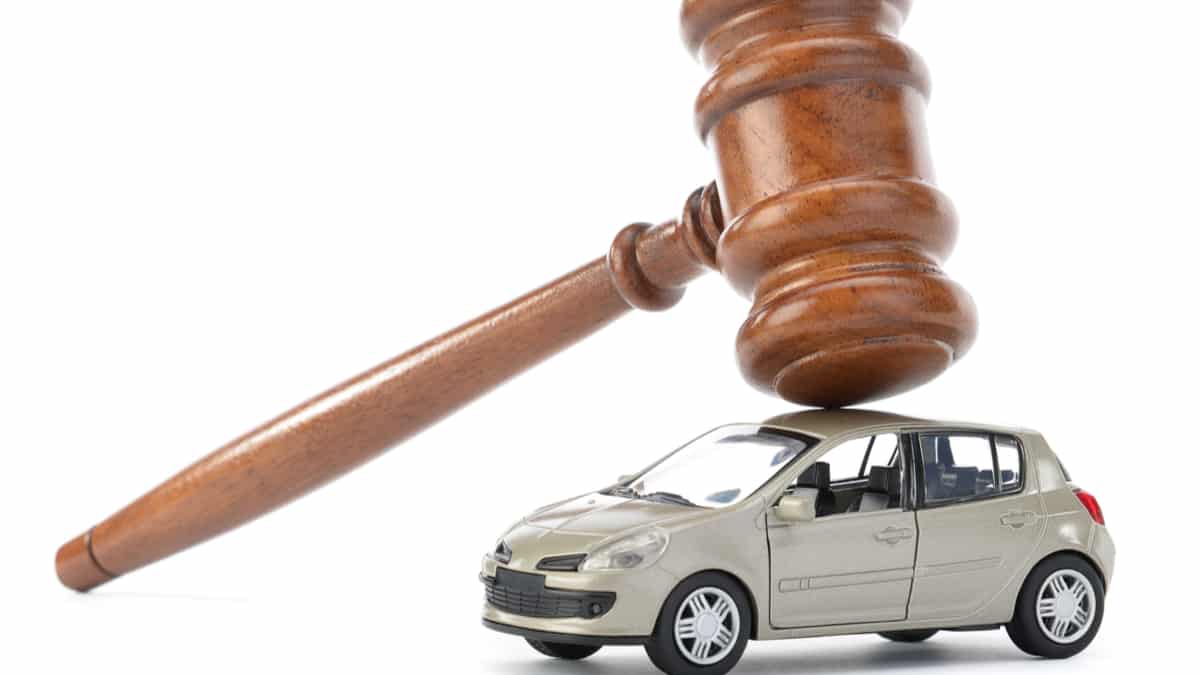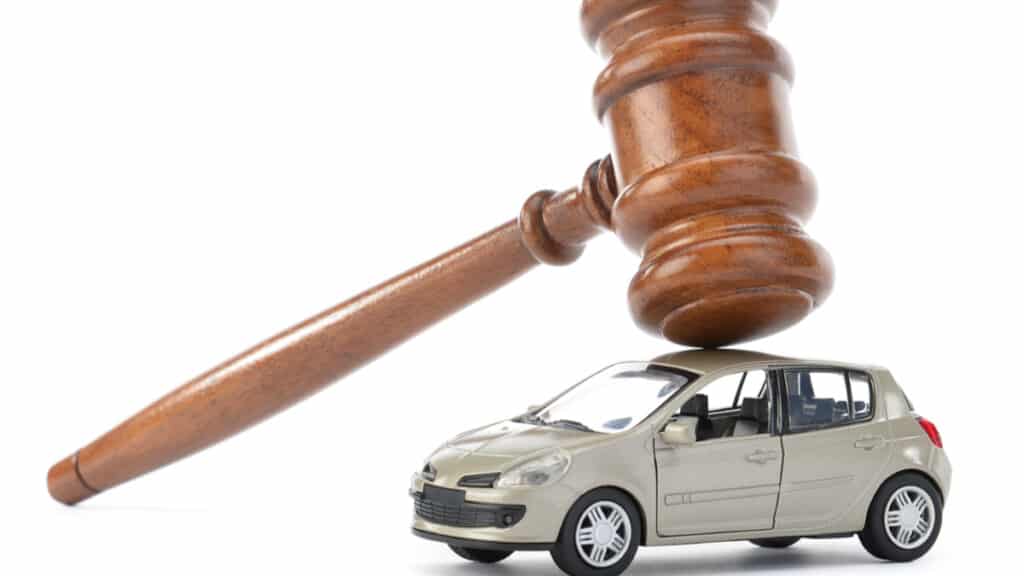 With the vast amount of resources available to you online, it's easy to sell junk cars. You can list your vehicle on several platforms, such as:
eBay
Craigslist
OfferUp
Facebook Marketplace
When you post your vehicle online, make sure you are honest about the condition. You should take pictures showing any damage and be open to negotiation.
There are also online sites that purposely buy junk cars. You can enter your vehicle information and get a cash offer.
RELATED: 10 Best Online Car Auction Websites
2. Sell To A Private Buyer
You could put the car outside of your home with a For Sale sign on it. You never know when someone will be interested in a project in your neighborhood. If you can keep a record of the work that needs to be done to show potential buyers, this will help you get the price you are asking.
You may also consider visiting some local mechanics to see if they might want to buy the vehicle. Some of them enjoy ripping cars apart and selling it by the piece.
There's another option if you want to sell to a private buyer. You always have the option to fix the car and then sell it for a higher price. The only time you want to do this is if you can get more money than what the repair is going to cost you. You also need to have the money for the repair for this to be possible.
3. Sell To Junkyard
Scrap yards are always looking to get new cars in stock. Local U-pull-it yards will stick it in the lot and let people take parts off of it. You aren't going to get a good price going this route, but it's an option if you are in a bind.
Some junkyards will put the car out on the lot and sell the parts. Other ones are going to scrap the car, so you will only get what the metal is worth. Call around and get some quotes to see where you can get the most.
4. Sell To Dealership
Most new and used car dealerships are willing to take cars in any condition if you are looking to buy a newer model from them. You can often start the trade-in process online before you take the car there. Trade-in values are much lower than what you'll get from a private party. Expect to practically give the car away if you go this route.
If the car needs to be towed, you will also be responsible for paying this bill. Once they have the car, they will either sell it at an auction or have it scraped.
5. Sell For Parts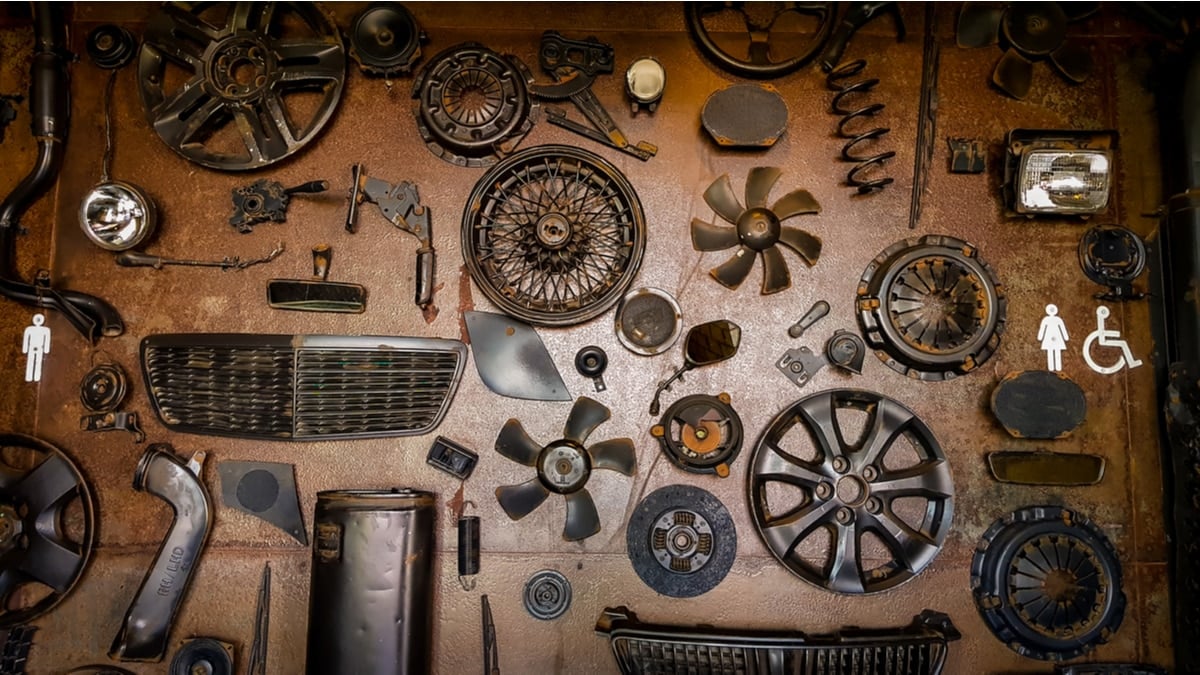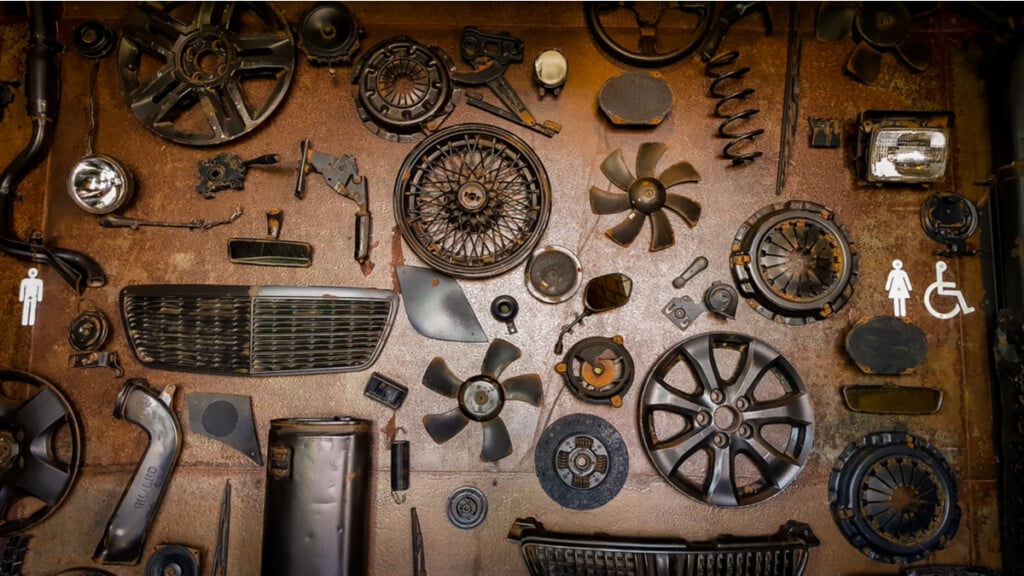 If you are mechanically inclined, you may decide to take the car apart yourself. You can make a lot of money selling car parts, especially if your vehicle is rare or older.
Sell the parts on eBay and ship them to international buyers. Once you are done parting out the car, you can sell the frame to a local salvage yard for the cost of the metal. Before you start this process, make sure you aren't breaking any local ordinances by taking cars apart in your yard. Not all neighborhoods praise these efforts.
6. Donate Car
Did you know you can get a tax deduction for donating your car? If you aren't worried about the few bucks you can make from selling it, let it go to a good cause.
Call local charities to see who accepts cars as a donation. Surely, they will be grateful for your generosity.
FAQs
What is my car worth if it doesn't run?
If the car can be fixed, it would be worth the fair market value minus what it would cost to repair. Therefore, if your vehicle has a fair market value of $3,000 but needs a $2,000 repair, you may be able to sell it to a private party for $1,000. However, scrap yards and dealerships aren't going to give you this much. 
Can you move a car that doesn't run?
You can have the non-running car towed. If you sell it to a scrap yard or a mechanic, they may handle the towing for you. Additionally, if you want to sell it online or to a private buyer, you can leave the transportation to them to handle. 
How do you get rid of a classic car?
If the car is running, you can sell it online or to a local dealer. There are also auctions worth taking classic cars to, so you can be connected with enthusiasts. If the car doesn't run, you have the same options as any other car. You can part it out, sell it privately or call your local junkyard. 
Can you put a car in neutral without starting?
Yes. If you don't have the key, you can go under the vehicle and put the gear selector in Neutral. Otherwise, if you have the key, you can get the car in Neutral by releasing the shift lock and moving the shifter as normal. 
How do you transport a car that won't start?
You will have to get the car towed. If you are taking it to a mechanic or selling it to a junkyard, they may have their own wrecker service that they use. If you are selling it to a private buyer, you can hold them responsible for transportation. Otherwise, you need to line up transport to wherever the car is going. 
Conclusion
Don't fret over your car that's not running. If you are ready to sell it or get rid of it, you have plenty of options. When you aren't in a hurry, you can take your time and try to get top dollar for the vehicle. These methods will take more time but are worth it for a higher payout.
However, if you need to get rid of the car quickly, you are going to have to take far less money for it. Dealerships and scrap yards will take the car off of your hands, but you may only make peanuts. Call around to see where you can get the best price.