If you don't have time to perform your own oil change, you can find a quick lube in your area to do the job for you. The trickiest part is figuring out which quick lube to choose. To choose the best for your needs, it's important to perform a Jiffy Lube vs. Valvoline comparison.
We help you figure out which one is better by looking at all of the differences. We also provide an overview of the benefits of each company while providing an overview of the quick lube industry. At the end of our guide, you'll get answers to your quick lube questions.
Which Is Better: Jiffy Lube Vs. Valvoline?
Both Jiffy Lube and Valvoline provide similar services and a quick visit. Yet, there are some differences, with Valvoline costing a little more. For that extra price, you may also find better customer service and upgraded competency. 
If you want a budget-friendly option, Jiffy Lube might be your best option. As you'll see, the company offers plenty of extra services for a reasonable price. There are also locations all around the country, making it easy to get an oil change anywhere.
In comparison, Valvoline has exceptional customer reviews, proving that the job might be done better at these locations. If you don't mind spending a little extra, it may be better to drive to a Valvoline. As professional technicians, this is the location we would choose if we had to take our own car for an oil change and couldn't do it ourselves.
The only way to know which one is better for you is to try them both out. After having a personal experience, you'll be able to determine which service fits your budget and needs more.
Differences Between Jiffy Lube and Valvoline
The biggest differences between the two companies include price and the offered services. Plus, the competency level and customer service vary. However, you are going to see that some of these factors are starkly different. Let's look at these differences in-depth.
1. Prices
The prices for Jiffy Lube and Valvoline depend on the location of the service center. The two are quite similar in nature, with conventional oil change prices remaining nearly identical. However, synthetic oil changes cost more, with Valvoline typically tacking on a few extra dollars over Jiffy Lube.
With either company, you can find some money-saving offers and coupons. Just look on the website to see what's available before you head in for the oil change. If you can't find anything online that suits your needs, it doesn't hurt to call the local business to see what's available.
RELATED: How to Change the Oil in Your Car (5 Easy Steps)
2. Services
When it comes to getting an oil change, both companies provide a similar service. You are going to get up to five quarts of oil and a filter with each change. Additionally, other fluids will be filled and vital components will be inspected.
Beyond the oil change, Jiffy Lube offers battery, brake, engine, suspension and tire services. Valvoline also offers other services, with some more advanced than what Jiffy Lube provides, such as radiator service, differential service and more.
3. Competence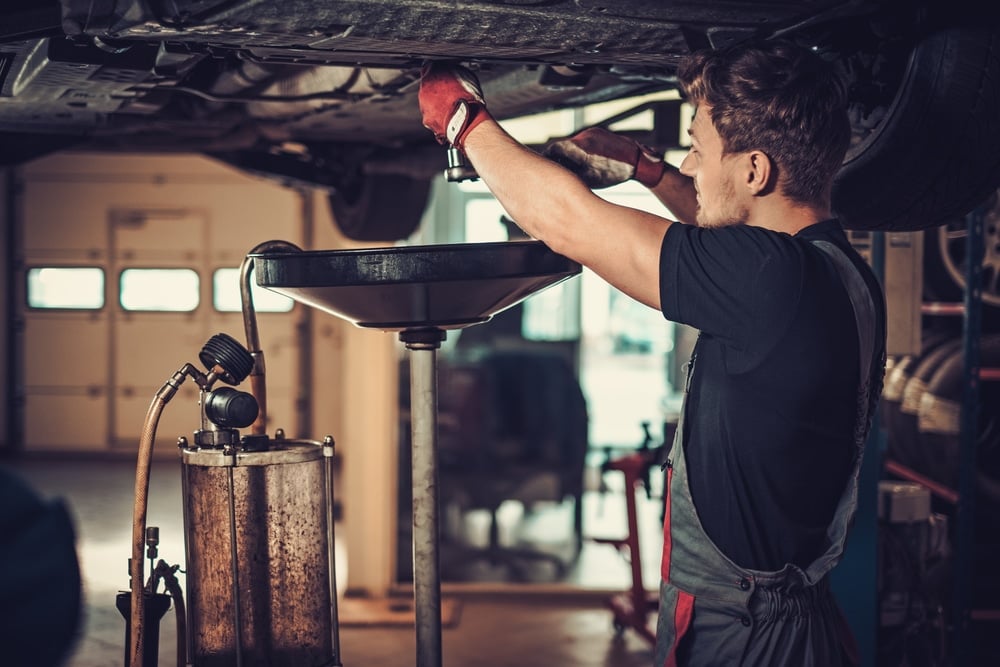 At which location are the most qualified technicians? Both claim to have certified technicians ready to get the job done.
The difference is that Jiffy Lube admits their technicians are certified in preventative maintenance. With this statement, the mechanics may not understand anything deeper about your car. In general, it appears that Valvoline technicians are more experienced, especially since they need 270 hours or practical training.
4. Customer Service
If you value customer service, you probably won't be happy with Jiffy Lube. The company has received a multitude of online complaints. Here are a few of the biggest concerns:
Rude employees
Overcharging for services not needed
Poor workmanship
Loose oil caps
Inexperienced technicians
What's worse is that there have been some Jiffy Lube controversies over the years. These include:
A KNBC investigative report found five out of nine locations charging for work not performed.
The company was found performing procedures on vehicle not recommended by the manufacturer that could lead to engine damage. These include fuel injection cleaning and engine flushes.
KNBC performed a follow-up report in Los Angeles, only to find the fraud situations were worse than initially.
In comparison, Valvoline continues to get high rankings. While it would be impossible to please every customer, there aren't any underlying concerns with the company.
Jiffy Lube Pros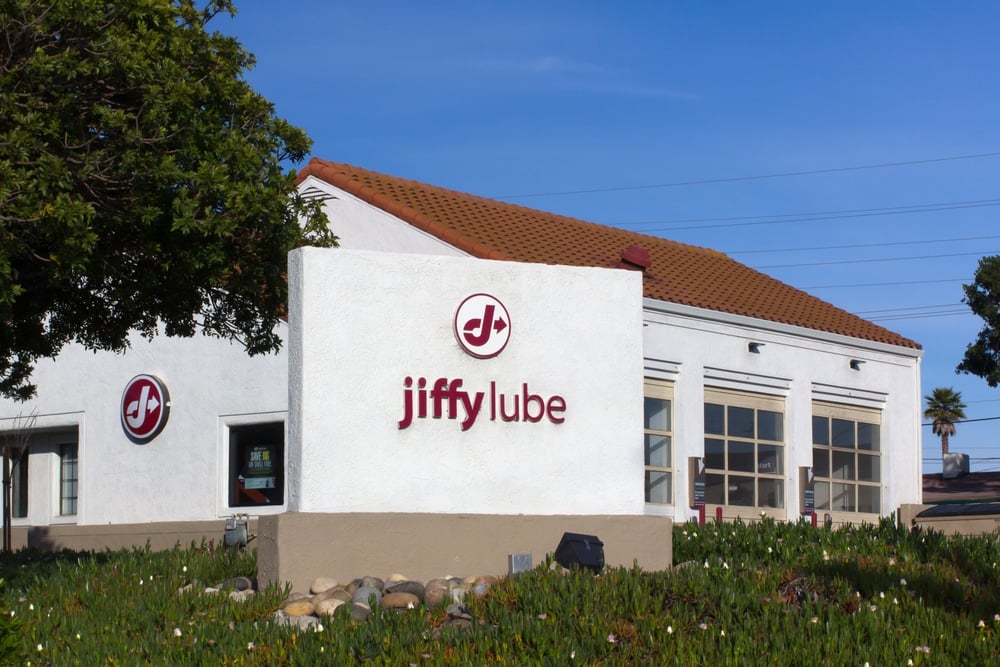 Jiffy Lube International, Inc. is an automotive oil change shop that was founded in 1971 in Utah. Today, it's owned by Shell and its headquarters are in Houston, Texas. You can find around 2,000 franchises around the country serving nearly 24 million customers a year.
Here are a few pros to consider about the company.
Lots of vehicle maintenance services are available
No appointment needed
Low prices
Offers free top-off service between changes
Lots of locations in the United States
Valvoline Pros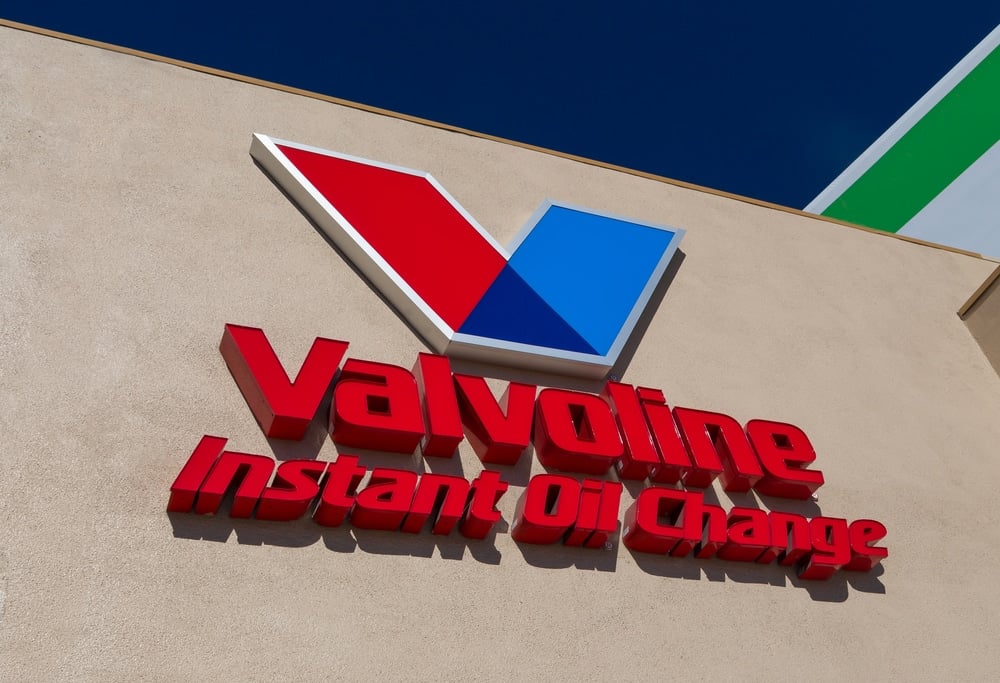 Valvoline Instant Oil Change locations first arrived in 1985. Today the company is headquartered in Lexington, Kentucky. Obviously, the company uses high-quality Valvoline motor oils, which are among the best-selling in the country.
You can also look forward to these pros for Valvoline shops.
Available 18-point inspection
15-minute drive thru oil changes
Certified technicians
High customer ratings
No appointment needed
The Quick Oil Change Industry
In the United States, the oil change industry market size is $11 billion. At this time, there are about 34,000 businesses in the country, employing about 72,000 people. Interestingly, Shell (Jiffy Lube) and Valvoline are the two largest oil change service companies in the nation.
The future of the industry shows a rise in profits. Increased travel times and more vehicle miles mean more frequent maintenance appointments. By next year, we should see a dramatic increase in services and revenue, with the largest growth happening from now through 2028.
Frequently Asked Questions
Is Jiffy Lube the same as Valvoline?
No, Jiffy Lube is a subsidiary of Shell, which is a rival oil company to Valvoline. Both of the companies provide quick oil changes without an appointment. There are a lot of similarities between the two, but Valvoline seems to be more professional and reliable. 
Who is best for an oil change?
If you can perform your an oil change on your own, it's best to do it yourself. With your own work, you know the job was done right. If you would rather take your vehicle to a quick lube, it's best to trust Valvoline because of the experienced technicians and better customer rating. 
Does Valvoline actually change oil?
Yes, the Valvoline quick lube locations change oil and provide other preventative maintenance services. You can also go to one of the locations for more complicated procedures, such as a radiator flush or differential fluid replacement. Valvoline has great customer reviews, proving it's a great choice.
What brand of oil does Jiffy Lube use?
While Jiffy Lube is owned by Shell, not all locations use oil from Shell. Instead, some websites suggest that Pennzoil is the brand of oil most commonly used, which is one of the most popular. You can choose conventional or synthetic motor oil, depending on your needs. 
How long does Valvoline synthetic oil change last?
Most cars will require a synthetic oil change every 7,500 to 10,000 miles, depending on manufacturer recommendations. Conventional motor oil is designed to be changed every 3,000 miles, while the synthetic blend falls somewhere in the middle of the two. 
Conclusion
When you want to let someone else handle your oil change, either Jiffy Lube or Valvoline might be the right place to choose. However, as professional mechanics, we would have to be slightly leery about taking our cars to Jiffy Lube. The technicians aren't as experienced as those of Valvoline and the customer reviews have been an issue.
Of course, we have to recommend trying to do your own oil change. With a few simple tools and some basic knowledge, you can do your own oil change at home. With your hands on the system, you know everything has been done right and you can put your eyes on the other components to catch any potential problems before bigger issues occur. Either way, the important thing is that the oil changes get done on time, no matter who does them.