What are the best tools for mechanics? Whether you are just starting out in your mechanic hobby or you are a lifelong technician looking for some upgrades, you must evaluate all of the top tools brands available.
In this guide, I dive deep into each of the top brands, so you understand what they all have to offer mechanics. I also answer some of your top questions about mechanics tools and the top brands. 
Best Tools for Mechanics: Top Brands Reviewed
Depending on what you are looking for, Snap-On, Mac Tools, Kobalt, and OTC provide some of the best mechanic's tools. You can also trust Craftsman, SK Hand Tools, Makita, Blackhawk, Wright Tool, and Williams if you are in need of some more tools to work on cars.
Here is a more detailed list of the best mechanic tool brands:
1. Snap-On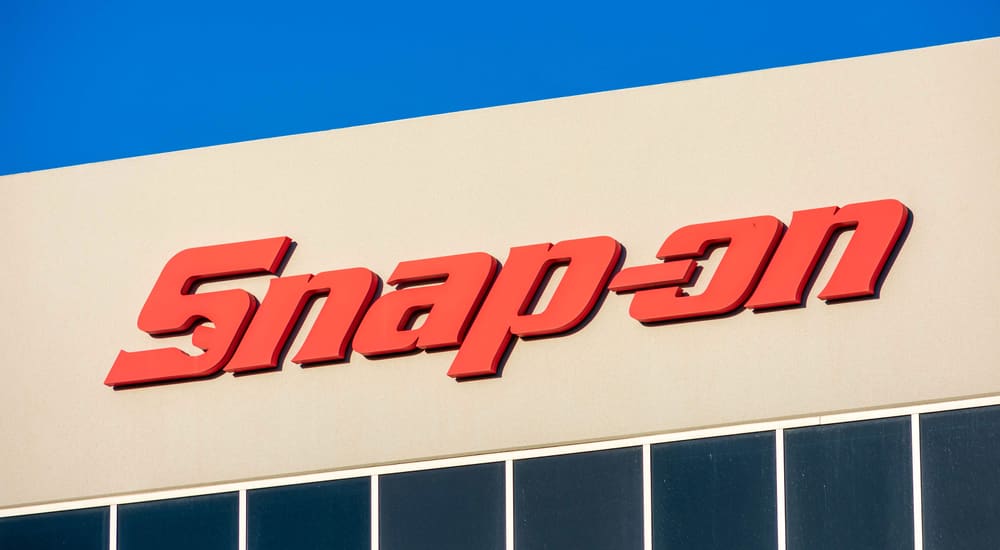 It's not abnormal to see the Snap-On distributor at most garages, looking to upgrade the tools and sell new products. Mechanics around the country have trusted this automotive tool company since the 1920s. What's most interesting is that Snap-On owns multiple brands that you might not have known about, including Blue Point, CDI Torque, and Williams, which I will discuss in more detail in a moment. 
Snap-On has every mechanics tools you could need, from your screwdriver to your torque wrench. Plus, mechanics get a sales representative that will deal with any issues. Snap-On also creates high-quality tool storage chests to hold all of your equipment.
Date Originated: 1920
Tool Warranty: Lifetime
Most Popular Tool: Snap-On Wrench Set
Biggest Perk: Dedicated Sales Representative
RELATED: Are Snap-on Toolboxes Worth It?
2. Mac Tools
Mac Tools is another company that has been in the industry for many decades. It originated as the Mechanic Tools and Forge Company in 1938. It wasn't until 1961 that the name was changed to what we know it as today. With more than 800 tools to choose from, it's easy to make your entire arsenal branded by this company.
The company is best known for its wrench sets, screwdrivers, air tools and more. What many people don't know about the brand is that it was purchased in 1980 by Stanley Black and Decker, further backing up the name. For this reason, you know that the lineup comes from the same parent company as Stanley Tools, Blackhawk, Proto and more, some of which we talk about further.
Date Originated: 1938
Tool Warranty: Lifetime
Most Popular Tool: Air Tools
Biggest Perk: Huge Selection of Tools/Accessories
3. Kobalt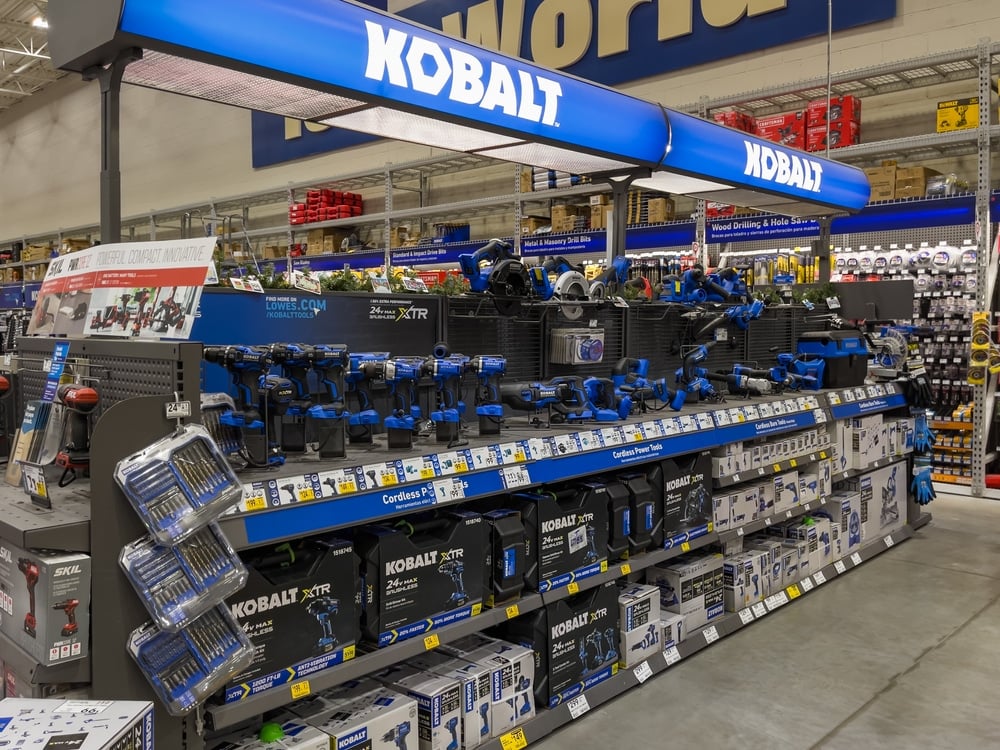 The Kobalt brand of tools hasn't been around as long as many others, but it still deserves plenty of attention, especially if you are working out of a home garage. Kobalt tools can be purchased at your local Lowe's stores. What the company is most known for is the lineup of battery-powered equipment that runs on lithium-ion batteries.
What's most impressive about the lineup of Kobalt tools is the lower cost. You won't have to pay a premium price to get the tools that are needed for regular car maintenance and repairs. However, you might have some trouble getting specialty tools made by this company, mainly because it's not exactly geared toward professionals. 
Date Originated: 1998
Tool Warranty: Lifetime
Most Popular Tool: Lithium-Ion Power Tools
Biggest Perk: Lower Cost
4. OTC
This popular tool manufacturer is known as the Owatonna Tool Company. Not only is OTC known as a top supplier, but the company also creates superior diagnostic tools. All of this experience isn't anything new. The company has been around since 1934, when Godfrey Kaplan started the business in Owatonna, Minnesota. In 2012, Robert Bosch GmbH purchased the company, further advancing its popularity.
The OTC tool lineup is mostly geared toward heavy-duty truck tools and hydraulic systems. For this reason, the tools aren't always ideal for the regular car mechanic. Still, those that use the tools find them to be some of the most durable. The tools are meant to be stronger, so mechanics won't need to purchase replacement tools any time soon.
Date Originated: 1934
Tool Warranty: Lifetime
Most Popular Tool: Diagnostic Equipment
Biggest Perk: Durability
5. Craftsman
Anyone that has used Craftsman tools tends to be a long-time enthusiast. For many years, the brand was backed by Sears, since that's the company that created Craftsman in 1927. However, in 2017, Craftsman became part of the Stanley Black & Decker group. Today, the tools are most used by home mechanics and smaller garages because of how affordable they are.
Even though they aren't the most expensive in the bunch, Craftsman tools can still be quite reliable and durable. Nothing has changed with the warranty and reliability since the switch of brands, which makes consumers even more interested in creating an entire workshop full of Craftsman tools. While you won't be able to find the most advanced equipment on the market, it's fair to trust Craftsman for all your hand tool needs.
Date Originated: 1927
Tool Warranty: Lifetime
Most Popular Tool: Hand Tools
Biggest Perk: Low Cost
6. SK Hand Tools
While it's unclear when SK Hand Tools was created, it is clear that the company has been around since the early 1900s. It was originally founded by Manson H. Sherman and Noah Grover Klove, and so the company was known under the name Sherman Klove. Initially, SK was known for creating motor shell casings, along with munitions, but it wasn't long after that that they were manufacturing tools, as well. 
In 2010, SK Tools was taken over by Ideal Industries Inc., a company based out of Illinois. Now, SK is known for producing more than 3,000 varying products for mechanics, professional or home-based. Plus, the tools are created from American steel, making it a true hometown brand.
Date Originated: Early 1900s
Tool Warranty: Lifetime
Most Popular Tool: Drive Tools/Sets
Biggest Perk: Made from American Steel
7. Makita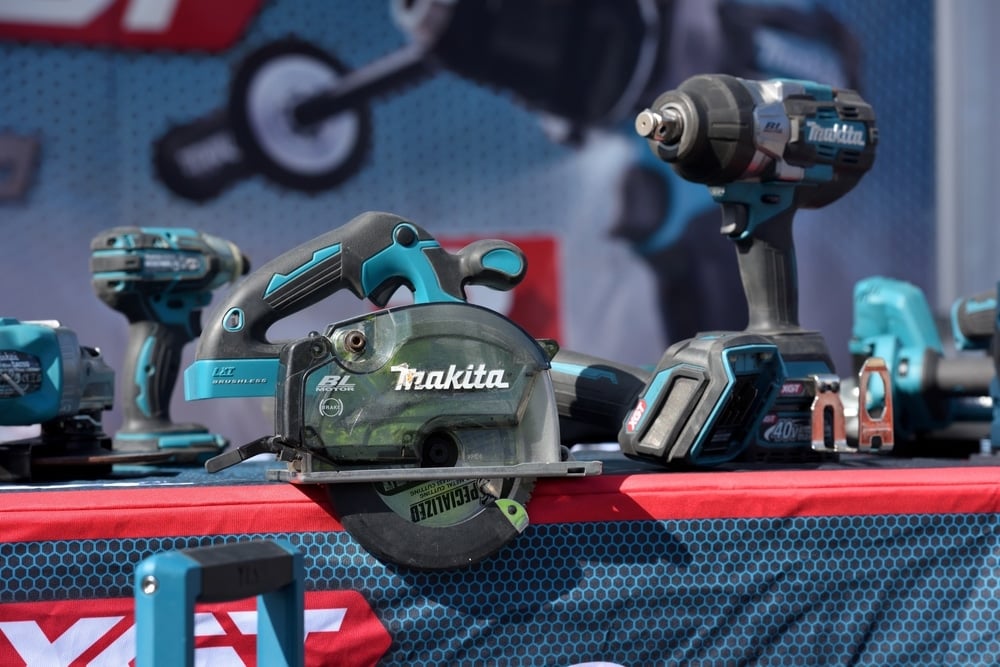 Makita isn't an American company, but it has plenty of experience making tools. The company has been producing high-quality products in Japan since 1915. In the early days, the company was known for its motors, lighting supplies and transformers. By the 1930s, Makita began exporting electric motors. While the company is based overseas, there are plenty of factories in other countries, including in Georgia, the United States. 
Many enthusiasts find the tools to be lightweight and reasonably priced. You can find equipment for your beginner needs, as well as high-end tools if you are a long-time professional. The only downside to going with this company is the shorter warranty term. Many of the tools are only covered for three years.
Date Originated: Early 1915
Tool Warranty: 3 Years
Most Popular Tool: Brushless Drill Driver
Biggest Perk: Wide Range of Products
8. Blackhawk
You may not have heard of Blackhawk, but the company has been around since 1919. Plus, it was started in Wisconsin, making it an American company. Today, the manufacturer is owned by Stanley Black & Decker, making it part of the Proto division. The lineup consists of basic socket sets for mechanics all the way through complete master sets.
The lineup also boasts of more than a thousand varying storage units, wrenches, sockets and specialty automotive tools. What's most impressive is how the tools are made from high-quality, cold-forged steel, which is part of the reason a lifetime warranty can be offered. Of course, with all of this durability comes a higher price, which is to be expected.
Date Originated: Early 1919
Tool Warranty: Lifetime
Most Popular Tool: Specialty Items
Biggest Perk: Cold-Forged Steel Design
9. Wright Tool
Another American manufacturer that's not commonly talked about is Wright Tool. This provider has been around since 1927 and is now popular for a full lineup of pliers, screwdrivers and wrenches. Wright Tool also has another brand of tools known as Cougar Pro. While these are smaller companies than some of the others I've looked at, there's no discounting the value.
Wright Tools are made to stand up to intense pressure and usage. The company employs the most advanced manufacturing practices, and relies on heat treating the alloy steel for the tools. For this reason, the provider can easily offer a lifetime warranty without losing any money. In the years to come, I see this brand growing even bigger. 
Date Originated: Early 1927
Tool Warranty: Lifetime
Most Popular Tool: Master Sets
Biggest Perk: Heat-Treated Alloy Steel
10. Williams
Are you hoping to find the reliability of Snap-On tools without the high price? Some people claim that you can purchase Williams tools and get the exact same product. Whether this is accurate or not is questionable, but the lineup is reliable. Matthew Diamond and James Harvey created Williams in 1882, making it one of the oldest brands on this list. However, in 1993, it was purchased by Snap-On.
If you look closely, you will find some subtle differences between the two brands, but most home mechanics aren't going to notice. For this reason, it could make more sense to purchase Williams tools versus the more expensive Snap-On, unless you like the personal relationship you get from the other brand. Sadly, most of the tools and tool chests are only covered by a one-year warranty.
Date Originated: Early 1882
Tool Warranty: 1 Year
Most Popular Tool: Tool Chests
Biggest Perk: Owned by Snap-On
FAQs
What Brands Do Professional Mechanics Use?
If you walk into a professional garage, it's likely that you will see either Snap-On or Mac Tools. Both of them seem to be a favorite among professionals, but there are plenty of other brands that are considered reliable, too. For example, OTC, Craftsman, Makita and Kobalt can all be beneficial, depending on your automotive repair needs. 
What are the Most Used Tools by Mechanics?
A professional mechanic is going to have an arsenal of high-quality tools carefully stored in a tool chest. Among these tools, you will find an impact wrench, screwdrivers, wrenches, hammers, pry bars, pliers, drills and an air hammer. The chest will also include diagnostic tools for figuring out what needs to be fixed.
What is the Best Quality Tool Brand?
All of the brands listed in this guide supply the durability you are looking for, but each is better for a different purpose. Professional mechanics will usually prefer Snap-On or Mac Tools for everyday use, while DIYers could get away with Makita or Kobalt tools. 
Should Mechanics Use One Tool Brand?
This is a personal decision. Many people prefer to stick with one brand to keep everything simple. This makes sense if you want to work with a Snap-On representative to get all of your tools or if you are looking for a lineup of cordless equipment that uses the same battery.
However, there are times when it makes sense to choose differing brands for your automotive repair needs. For example, you may need a high-quality driver for consistent use, but you don't need to spend a lot on your wrenches. In this case, you might prefer to use different brands for the two. You may also find that the durability of some brands changes over time, forcing you to switch to another, even though you already own a lot of tools from the prior manufacturer. 
Conclusion: Best Tools for Mechanics
Whether you are just starting out or you are looking to expand your professional arsenal, it's possible to get high-quality mechanics' tools that fit any need. By examining the best tools for mechanics, along with the top brands, you can find exactly what you need. 
Some of the best tool brands for mechanics include:
Snap-On
Mac Tools
Kobalt
OTC
Craftsman
SK Hand Tools
Makita
Blackhawk
Wright Tool
Williams
Choose a brand that ensures a lifetime warranty if you are worried about the tool breaking or opt for a cheaper brand that lets you save money. Either way, the power to diagnose and repair automobiles is in your hand as long as you are equipped for the job.
With a minimal investment, you can start performing your own repairs at home, thereby saving money with every maintenance job or fix that needs to be performed. On the other hand, if you are working professionally at a garage, you want the right tools to complete your jobs faster and more accurately, all of which these brands offer.
Learn more: