Cars are getting more and more complex with each day that goes past. Gone are the days when you could clean the carburetor to make your car run great again.
Nowadays, it helps if you have an automotive scan tool to make proper diagnostics on your car before replacing parts. Luckily with great scan tools, diagnostics have become fun and easy most often.
Here are my choices of the best automotive scan tools on the market.
Disclaimer – This article may contain affiliate links, this means that at no cost to you, we may receive a small commission for qualifying purchases.
Premium Choice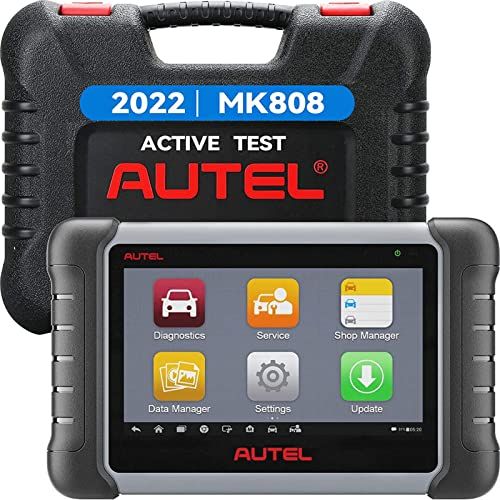 Autel MaxiCom MK808
Professional Auto Scanner
Programming functions
Huge vehicle coverage
---
The Best Automotive Diagnostic Scan Tools in 2022
1. BlueDriver Bluetooth – Best Diagnostic Scanner Tool Overall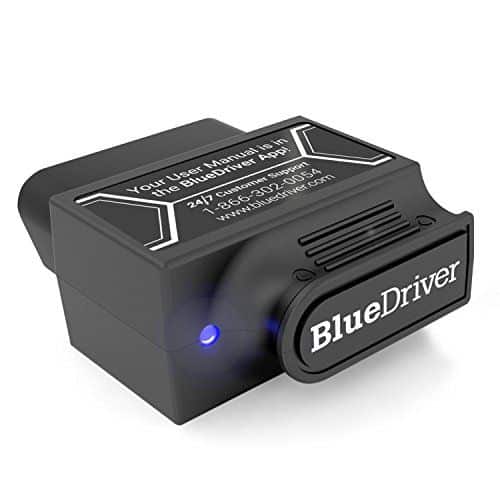 We have gone through many different automotive scanners through the years, and I can, without doubt, say that there is no automotive scanner that can beat the BlueDriver when it comes to price compared to functions.
One of the reasons is probably because there is just an adapter and you control it with the phone; you do not have to pay for a whole scanner with a screen.
The BlueDriver can read enhanced trouble codes, making it pretty unique on the market for this price. It is also effortless to use, and if you need help, you will get good support if you ask for it.
Pros:
Small & Easy to store
Big vehicle coverage
Easy to use
Good support
Affordable price
Enhanced trouble codes
Big trouble code database
---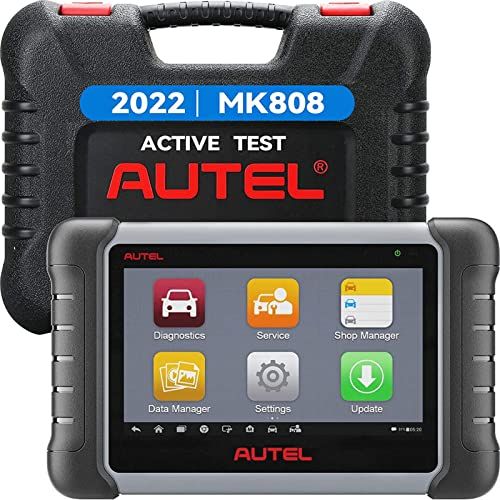 The Autel MaxiCOM MK808 is for these people who need a little bit extra. It is maybe a little bit too expensive for people who are just fixing their own cars at home, and it may fit small workshops better.
If you do not care for paying a little bit extra, though – this is a really great scanner for a great price.
Autel MaxiCom has the most functions that you need for car diagnostics and programming. You also have a great database for the trouble codes.
Pros:
Huge code database
Programming functions
Live data
Great UX
Fast scanning
Enhanced trouble codes
Cons:
A little bit on the expensive side
---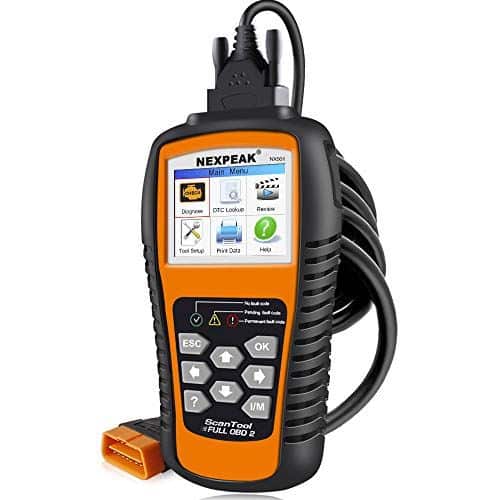 Nexpeak NX501 is a great scanner for those on a budget and do not want to spend too much on an automotive scanner. Nexpeak is very affordable and has the most functions that you need to fix simpler tasks at home.
It reads the most vehicles and has live data, which makes your diagnostics much easier.
The drawback is that you cant read enhanced trouble codes with this tool, only generic codes. This is not a big problem for most diagnostics, but it can be difficult in some cars.
Pros:
Very affordable
Fast reading
Live data
Free updates
Reads generic codes
Cons:
No enhanced trouble codes
---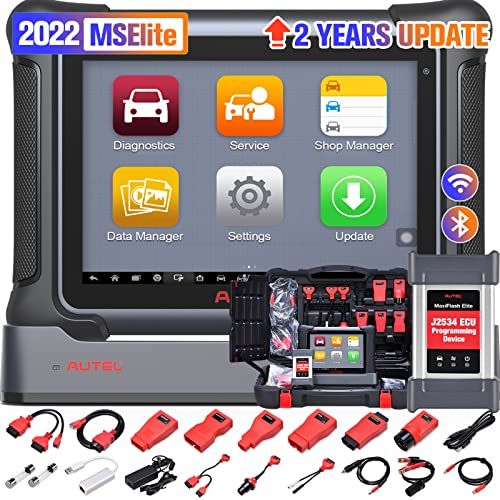 The Autel MaxiSys Elite is not for those who are just looking for a tool to use at home. This is a real professional tool that has almost all the functions you need for scan tools.
This tool suits very well for small to medium-sized automotive workshops that need a tool that can read a lot of different vehicles and at the same time have programming functions for most of them.
The only drawback of this tool is, of course, the cost. If you feel that you can afford a tool like this, it is a super good tool for many years ahead because of the free software updates.
Pros:
Wifi
For professionals
All code functions
ECU programming
Free software updates
Great support
J2534 Programming
---
RELATED: ELM327 Bluetooth Pin/Key Code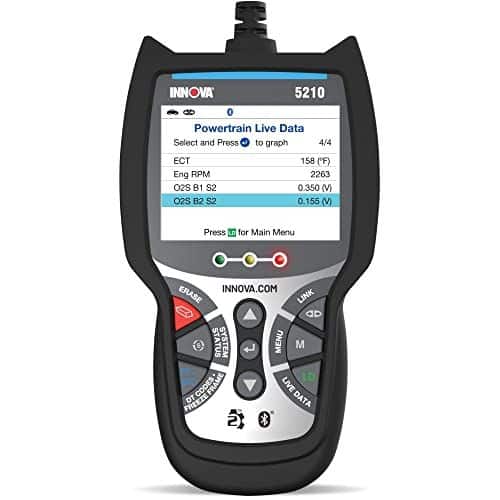 The Innova CarScan Pro is another strong candidate for the top tools of this automotive scan tool list. It has a bright 2.8-inch color screen, which makes it easy to see and navigate through the system.
The repair solutions app makes your car diagnostics very easy to find solutions for the problems which you find with this tool. It is also made in the USA and holds great quality.
The drawbacks are that it is not reading enhanced trouble codes and it cant read live data.
Pros:
Repair help
Live data
Made in USA
Reads generic trouble codes
Simple interface
Cons:
Not enhanced trouble codes
Cant graph live data
---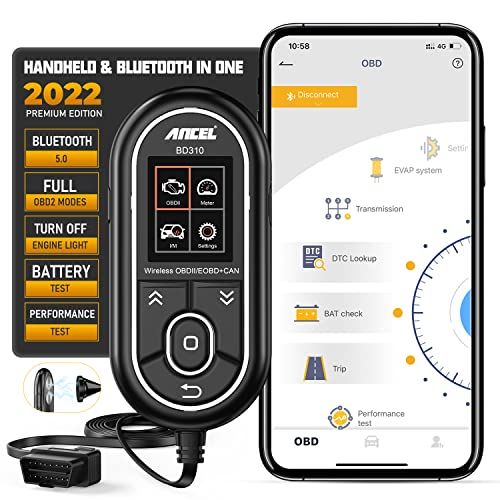 The Ancel BD310 is an automotive scanner for those looking for a cheaper scanner that can do simple tasks but still have some basic functions.
It is indeed very affordable and it has the most functions you need like live data reading, health monitoring, and generic trouble code reading. You can also connect this scanner directly to your iPhone or Android phone.
This tool's drawbacks are that it is fundamental and you cant either read the enhanced trouble codes.
Pros:
Small device
3 years warranty
Both phone app or handheld scanner
Live data
Cons:
Not reading enhanced trouble codes
Very basic Interface
---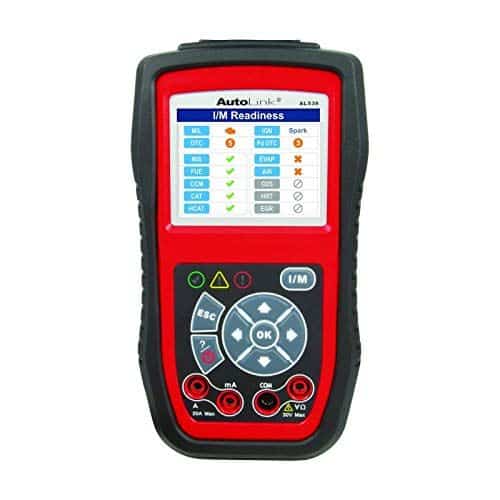 The Autel Autolink AL539 has something that stands out when it comes to OBD2 scanners – it can also be used as a multimeter. This is a unique function that can help your diagnostics a lot.
It is also pretty affordable for what you get in the package, and it has the most basic functions that you need for a scan tool.
This tool's drawbacks are that it cant read enhanced trouble codes, and you can't check live data and other functions simultaneously as you are using it as a multimeter.
Pros:
Includes electrical tester for diagnostics
Battery testing
Affordable
DTC lookup
Easy to use
Cons:
No enhanced trouble codes
Cant use scanner and multimeter at once
---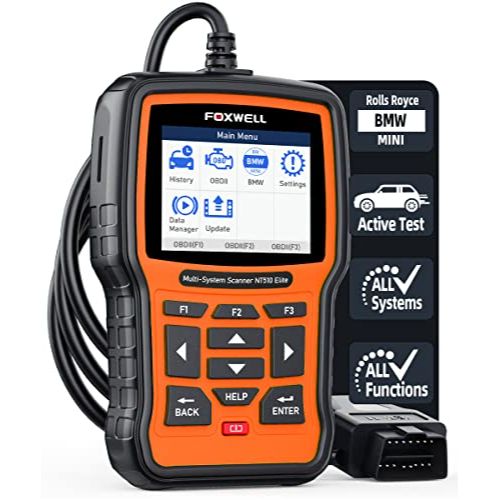 This is a great scan tool if you have a BMW, Mini, or a rolls Royce. If you have one of these cars, you can do advanced programming functions as TPMS programming and ECU programming.
It also has the most basic functions as live data, active testing, and more. It is very affordable compared to what you can do with it.
The drawback of this tool is, of course, that it is very limited for other car models than the ones mentioned before, but if you have one of these, it is absolutely a great alternative.
Pros:
Advanced features for BMW
Active Testing
Great for Mini, BMW and rolls royce
TPMS programming
SAS calibration
Cons:
Very good for BMW, Mini and rolls royce, but not for others which makes it limited.
---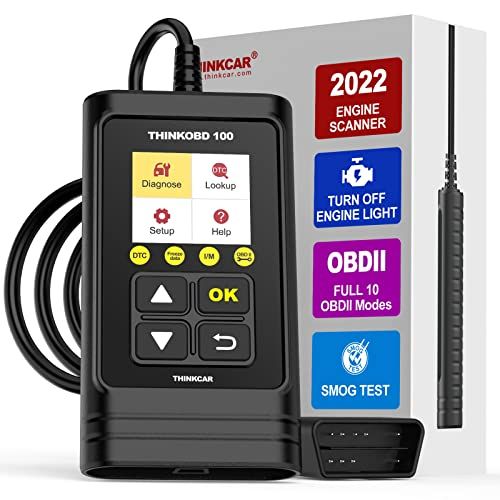 This Device is tiny and simple – and you will get it for a super low price. If you are looking for a simple tool and do not want to spend money, the ThinkOBD 100 Car Scanner is a good choice.
It can do basic things like seeing live data, reading generic trouble codes, and checking the on-board monitor. It also comes with a 12-month warranty.
The drawbacks are that the screen/whole device is pretty small, and there is no reading of enhanced trouble codes, which is pretty understandable when you are looking at the price.
Pros:
Very Affordable
Small
Live Data
12 month warranty
Reads generic trouble codes
On-board monitor
Cons:
Small screen
No enhanced trouble codes
Limited functions
---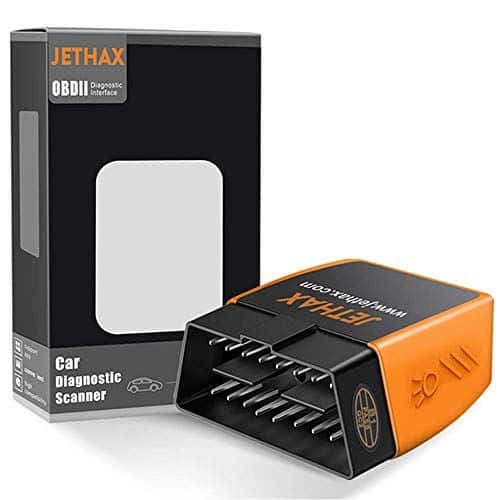 The Jethax Automotive scanner is a scan tool made for use with smart-phones. It has no own screen/device, so you need a phone to use this one.
This can also be good because you only have to pay for the adapter, making the price for it much better. The Jethax has the most simple functions you need, like reading generic trouble codes, real-time live data.
The drawbacks are that it can't read enhanced trouble codes and is limited to the functions.
Pros:
Large vehicle coverage
Reads generic trouble codes
Great Bluetooth range
Affordable
Easy to use
Cons:
No enhanced trouble codes
Only adapter
---
I hope you liked this list of the best automotive scan tools. If you have anything you want me to change, let me know in the comment section down below.