If you want to do your part for the environment, but you have a larger family or additional people to transport, you have some special vehicle needs. It's not easy to find seven-passenger electric and hybrid cars these days. However, we were able to find 10 of the best seven-seat electric cars worth trying.
We briefly review each of the available models, showing you what each one offers. Plus, we discuss the factors you should look for in a new electric or hybrid model, moving beyond just the powertrain and battery capacity.
The Best 7-Seater Electric and Hybrid Cars To Buy
Hyundai Santa Fe Hybrid (MSRP: $34,300)
Kia Sorento Hybrid (MSRP: $35,900)
Toyota Highlander Hybrid (MSRP: $39,995)
Mercedes EQB (MSRP: $45,000)
Ford Explorer Hybrid (MSRP: $46,555)
Chrysler Pacifica Hybrid (MSRP: $49,000)
Lexus RX L 450h (MSRP: $52,110)
Tesla Model Y (MSRP: $62,990)
Volvo XC90 Recharge (MSRP: $63,800)
Tesla Model X (MSRP: $114,990)
While this is just a quick look at the seven best electric and hybrid cars, we understand that there is much more information you need to make your decision. So here is a full and more detailed list of the top ten 7-seat electric or hybrid cars ranked by price: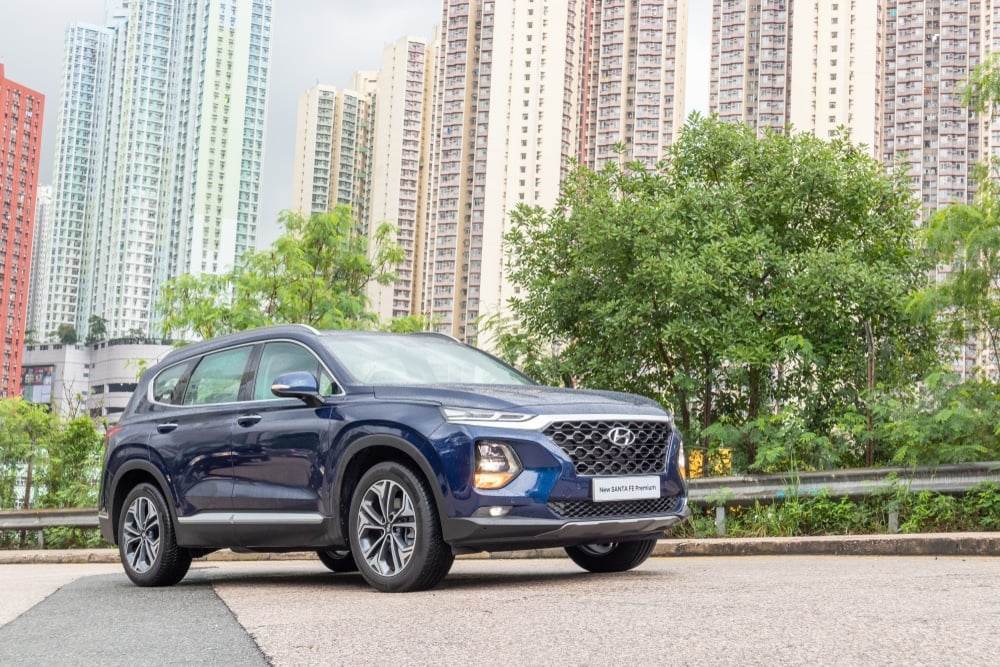 You can purchase this Hyundai Santa Fe as a hybrid or plug-in hybrid model. It's quite similar to the Kia Sorento since they are produced together. Of the two models available, the more efficient option is the plug-in. Plus, this version offers up to 36 miles of all-electric driving.
If you can't charge at home, you will prefer the standard hybrid model. It's cheaper than the plug-in and features the same roomy interior. With three rows of comfortable seats, the entire family is sure to be satisfied.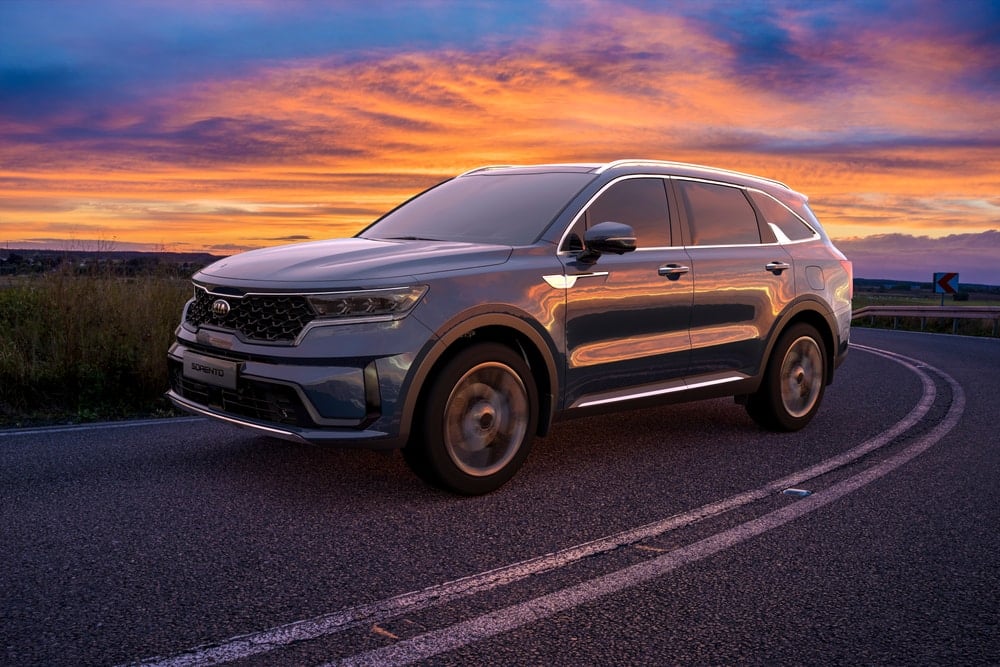 There's not much difference between the Kia Sorento Hybrid and the Hyundai model. You can choose the plug-in or regular hybrid, with the PHEV offering up to 35 miles of all-electric driving range. It's also one of the largest hybrid SUVs on the market, ensuring a spacious environment.
What's great about the Kia is the luxury-minded focus. While you aren't paying a premium price, you gain access to a lot of modern equipment and materials.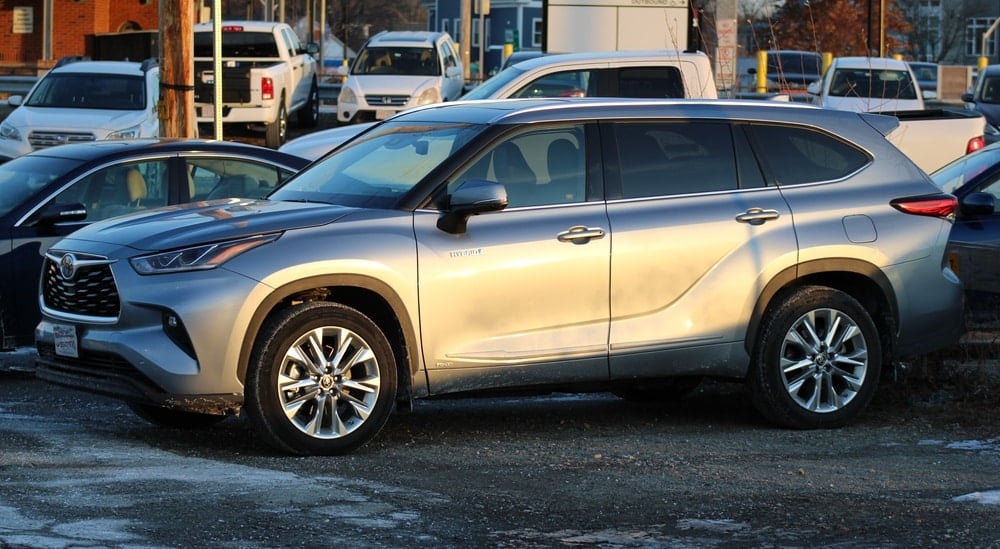 What's impressive about the Highlander Hybrid is that it can hold more than seven with some configurations. If you choose, you can seat eight people inside. Plus, it's filled with the features you want, such as LED headlights, a hands-free liftgate and a moonroof.
While the conventional Highlander is impressive, it can't offer the same driving range as the hybrid. With the battery and gas engine, you can expect to travel up to 615 miles on a single tank.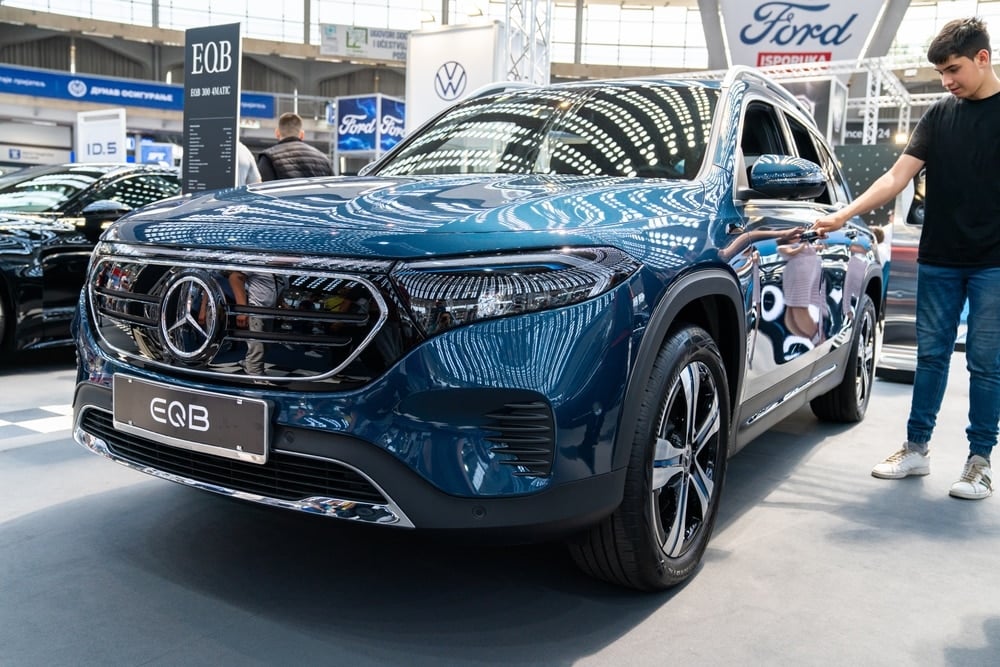 The Mercedes EQB is modeled on the popular GLB SUV. It's the first all-electric model with seven seats from the luxury German automaker. By creating a boxy style, there's plenty of passenger room inside the cabin.
Plus, you can't complain about the dual-motor setup that creates standard all-wheel drive. It features a maximum driving range of up to 257 miles and it can rapid charge for more enjoyable trips.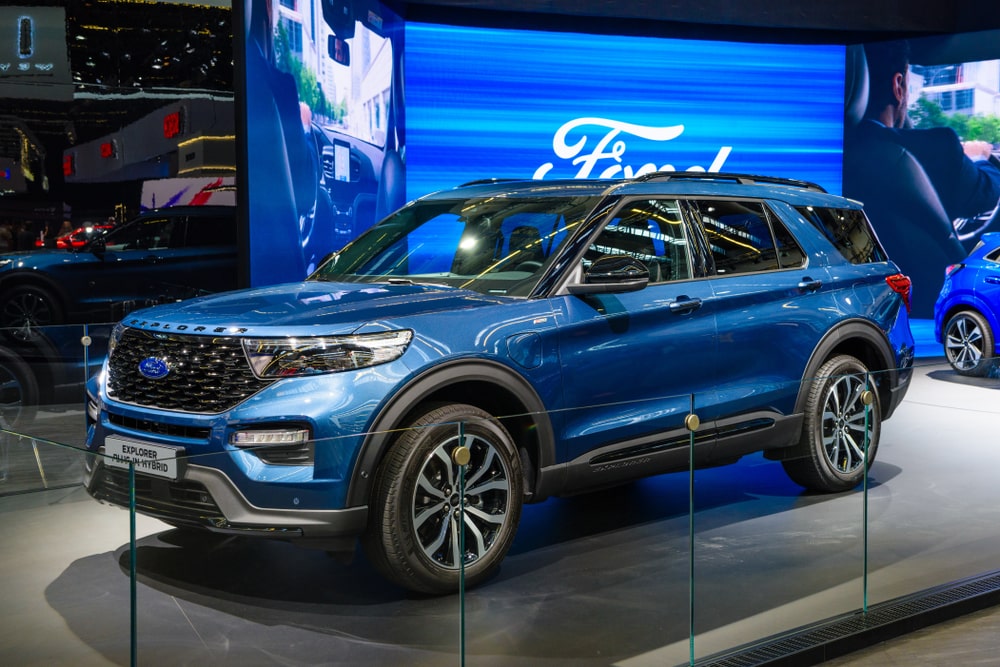 The hybrid Explorer comes with a 3.3-liter V6 gas engine with an additional electric motor to create 318 horsepower. Still, it comes with the gas engine's ten-speed automatic transmission. What you get from the Ford SUV is maximum efficiency.
For example, the hybrid model earns 27/28 mpg with rear-wheel drive or 23/26 mpg with all-wheel drive. Both of these ratings are better than what's found with only a gas engine. You can also equip it to hold six or seven people while still towing up to 5,000 pounds.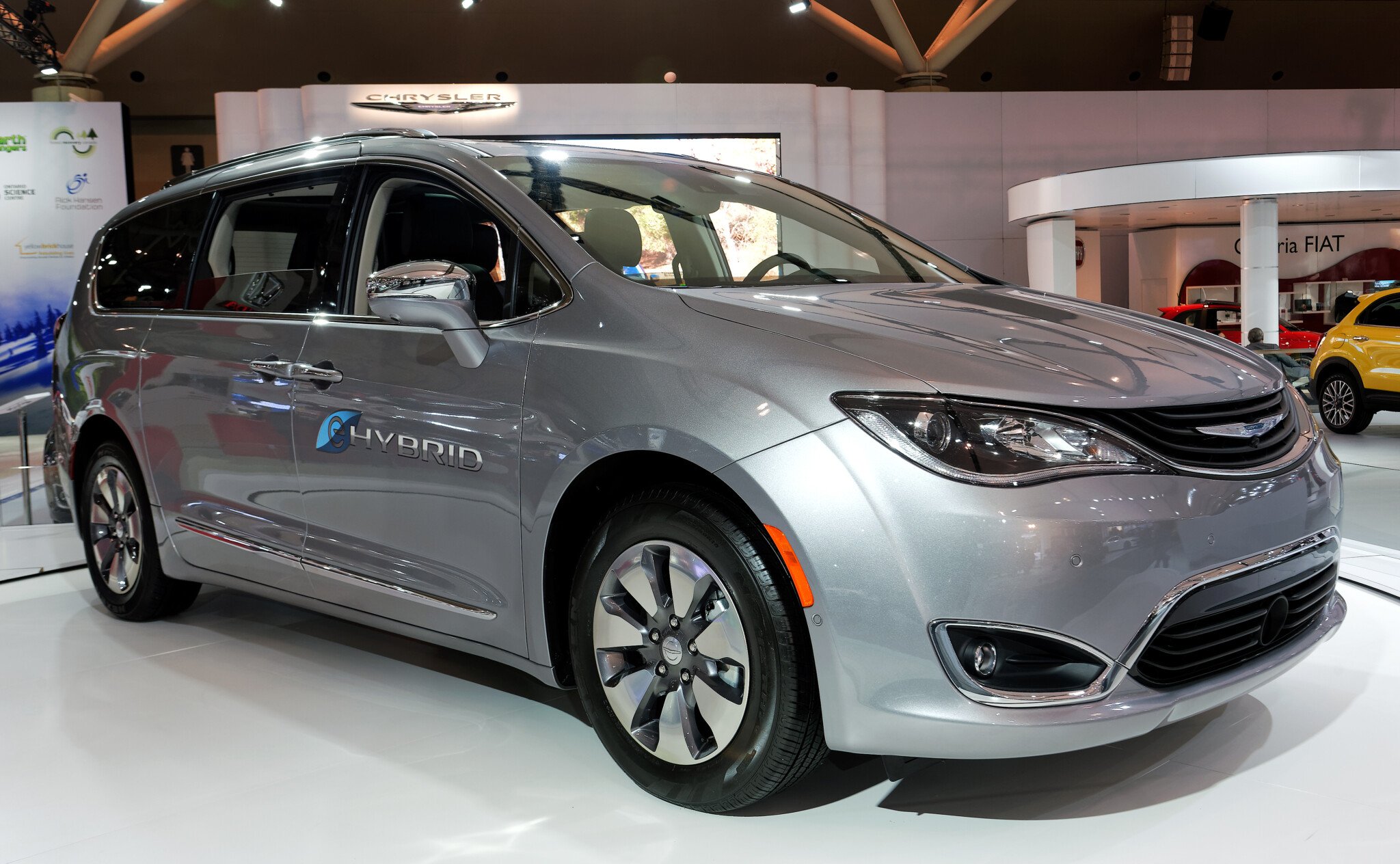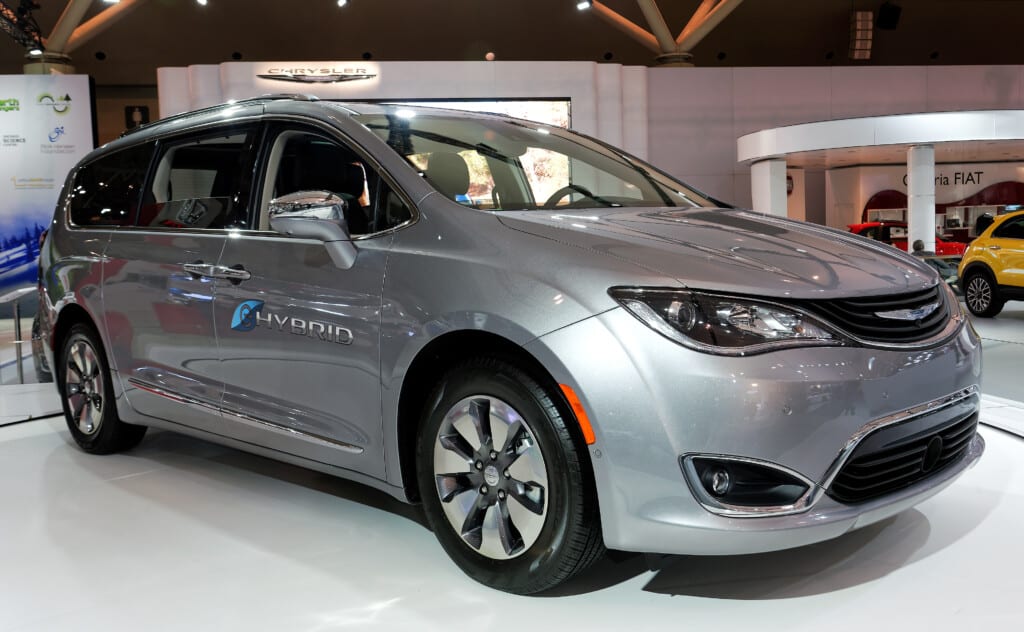 It's not easy to find a hybrid minivan these days, so Chrysler planned to pave the way with the Pacifica. This model combines a 3.6-liter V6 gas engine with two electric motors and a 16-kWh Li-ion battery.
Yet, it's not the powertrain that sets this model apart. The interior is fully equipped with everything your family needs to enjoy the drive. With tons of cupholders, plenty of slide-out bins and advanced connectivity, your family will be begging you for a road trip. There's even an optional built-in vacuum cleaner for tidying up when you are done traveling.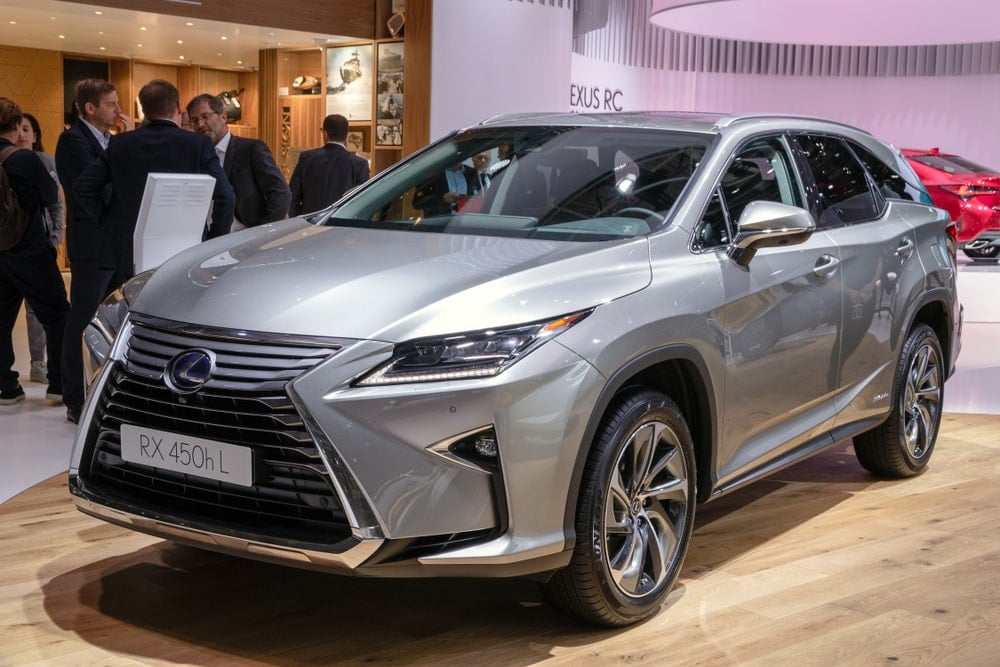 Lexus is known for making a premium automobile, but this seven-passenger option is unique. It's equipped with a strong 3.5-liter V6 engine combined with two electric motors to pump out 308 horsepower.
Even with all of this power, the ride remains comfortable and smooth. Plus, it can provide a maximum of 499 miles of driving range with the battery and gas engine combined.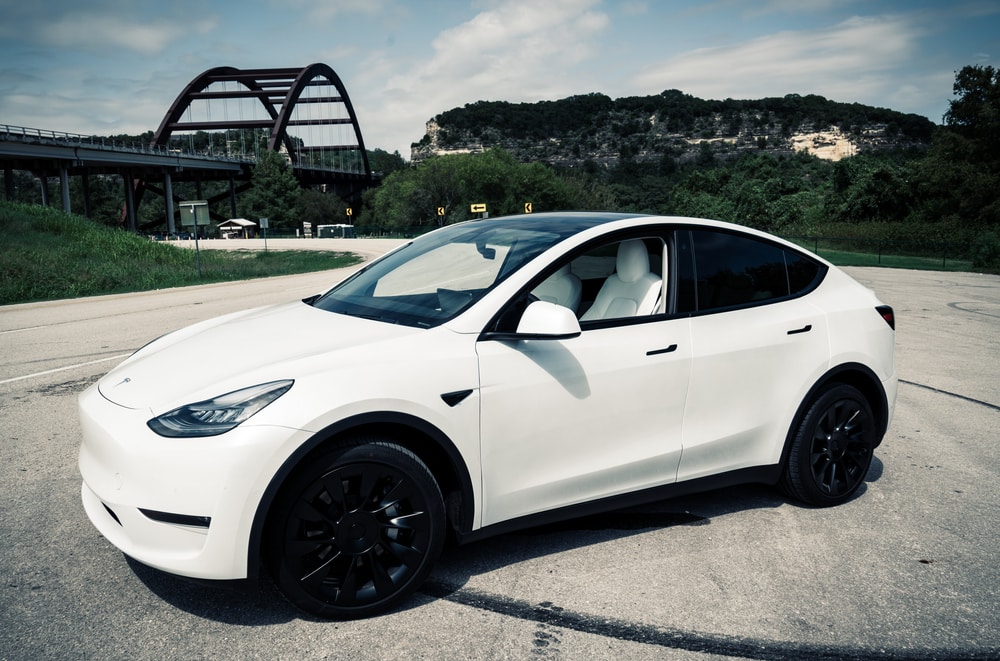 The Model Y is one of the top electric options on the market, mainly because it's cheaper than the Model X. Still, there's the option to add seven-passenger seating inside this EV.
It comes with a dual-motor configuration with all-wheel drive. Plus, it boasts a 155 mph top speed, which is very impressive. With the Long Range AWD model – the only way to get seven seats – you have a maximum driving range of 330 miles, but you lose a little off of the top speed.
READ MORE: How Much Does It Cost to Charge a Tesla?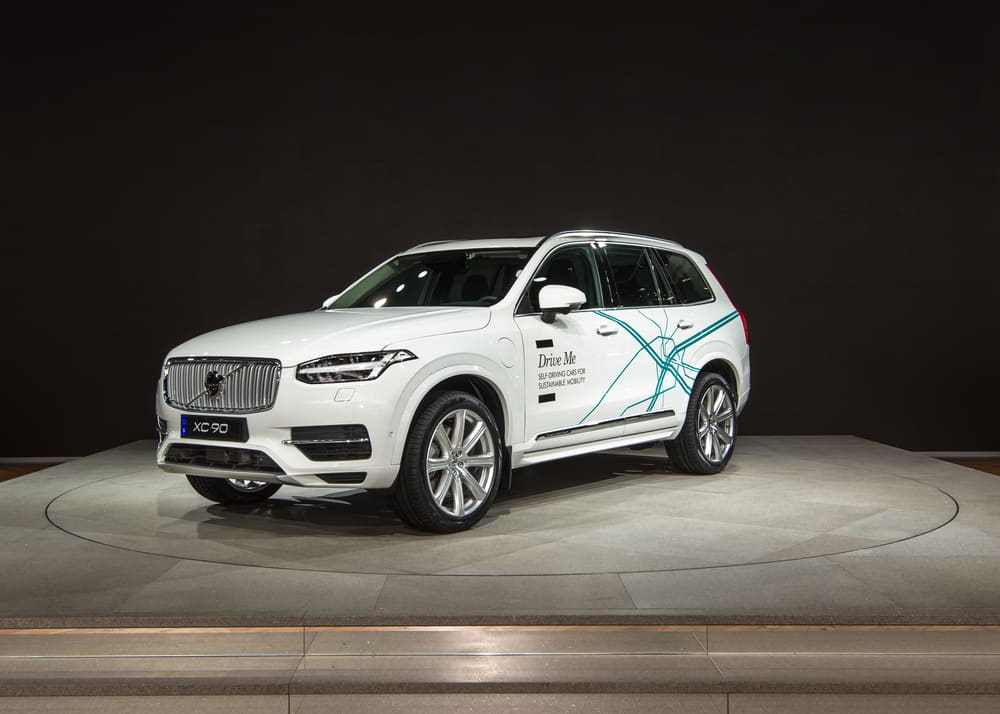 This Volvo XC90 plug-in hybrid SUV gives you every luxury touch you dream about. We particularly appreciate how beautiful the crystal gear shifter is and the ambiance it adds to the cabin.
When driving full electric, you can travel up to 18 miles, which is perfect for in-city travel. However, even as a hybrid, you can expect 55 mpg, which helps you spend a lot less time at the pump.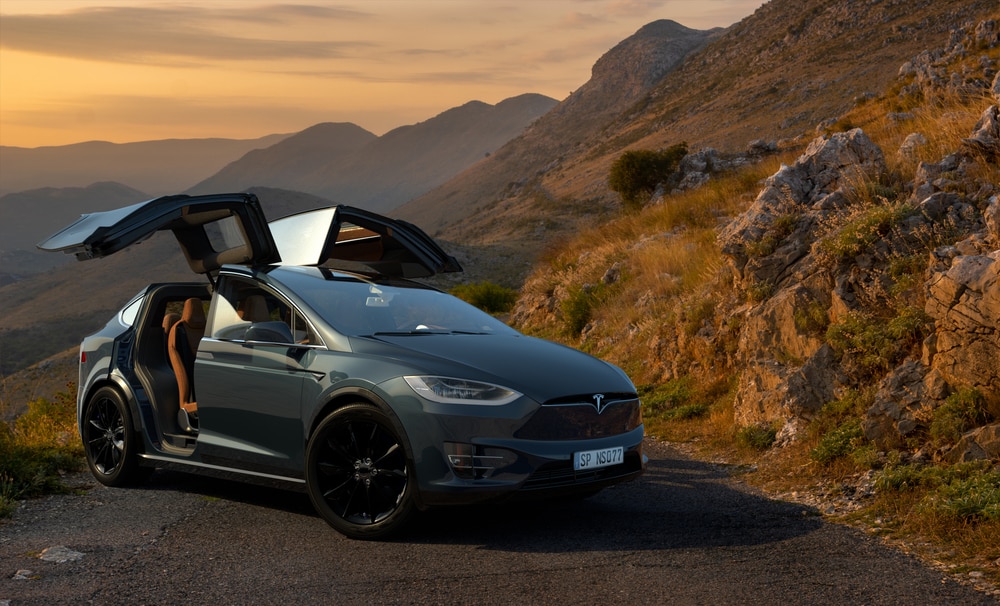 This is one of the most-known 3-way EVs, but it's also quite expensive. The rear doors feature a falcon wing design, ensuring it never gets lost in a crowd. Plus, it has a maximum electric driving range of up to 360 miles.
With the self-driving technology included, Tesla is ahead of its time. It also offers rapid charging, so you aren't stuck waiting while you are on the road. For the 2022 model year, this new Tesla received a completely updated interior, offering more than you could imagine.
READ MORE: How Long Does a Tesla Battery Last?
What to Look for in a 7-Seater Electric SUV
1. Powertrain
Aside from the ability to hold seven people, your most important factor must be the powertrain itself. With a fully electric vehicle, there's no gas needed. The lithium-ion battery is going to store all of its energy. When the battery runs down, you will need to charge it.
Choosing a hybrid electric vehicle (HEV) means you get the benefits of a gas-powered engine along with an electric motor. You can put fuel in at any gas station, but there's no way to recharge this model. Additionally, it's going to feature the lowest fuel economy numbers of the types being discussed.
In between the two is the plug-in hybrid (PHEV). You can still fill this with fuel, but you can also plug it in to recharge the battery. These cost more than standard hybrids but feature an all-electric driving range that helps you save fuel. However, these ranges won't compare to those with an all-electric powertrain.
2. Range/Charging
The powertrain is important, but you don't want to overlook the importance of the battery specs. The size and capacity of the battery are going to dictate how far you can travel per charge. The EV with the longest range right now is the Model S Long Range, rating at 405 miles of driving per charge. However, this particular model isn't available with seven seats. If you need the longest range with plenty of seating, you do want to stick with a Tesla.
Plus, the charging speeds must be looked at. Some EVs can charge at a fast charger in under thirty minutes. However, you need to evaluate the battery capacity and what type of charger is needed.
3. Features
Once you get the powertrain and battery you want, it's time to pick out the features. Start with the comfort aspects, such as the seating material and air conditioning system. Besides this, it's time to think about technology. You want a large touchscreen, plenty of smartphone compatibility, plus a navigation system for getting around town.
Moving beyond these systems, don't forget about the safety equipment. Today's EVs and hybrid vehicles are generally well-equipped with the latest technologies, but some of the systems might cost you more. You can find systems that help you stay in your lane on the highway, maintain appropriate speeds and give you more guidance while you park.
Make a list before you start car shopping to determine what's important to you. With this information, you'll be able to customize your new EV or hybrid to fit your needs. Better yet, consider looking for a used model that checks all of the boxes but costs far less money.
Conclusion
If you're in the market for a new electric car and have a large family or frequently transport groups of people, consider one of these seven-seater electric and hybrid vehicles.
Although electric cars are still evolving rapidly, with an increasing focus on environmental friendliness and sustainability, these cars will help you save money on gas while comfortably accommodating all of your passengers.
Do your research to find the perfect model for your needs and budget, and enjoy knowing you're doing your part to reduce your carbon footprint.
Learn more: