Today's cars have come a long way. It used to be if the car had a CD player, it was considered high-end. Now the question is how many speakers and subwoofers the stereo system includes. Features we never thought would end up in cars are now highly coveted, such as massage seats. What are some of the best cars with massage seats and should you be looking for this feature?
We cover the top brands offering massage seats and discuss why you may want them. There's a section talking about the pros and cons of massage seats, and we show you what to do if your car doesn't offer them. We also look at some questions that have been on your mind.
Many luxury automakers offer massage seats, such as Audi, Bentley, BMW, Cadillac, Genesis, Land Rover, Lexus, Lincoln, Mercedes-Benz, Porsche and Rolls-Royce. However, even mainstream brands are now offering massage seats, such as Ford, Hyundai, Volkswagen and Volvo.
We take a quick look at the massage seats offered by these automakers and give you insight into what models can be equipped with this luxury feature.
1. Audi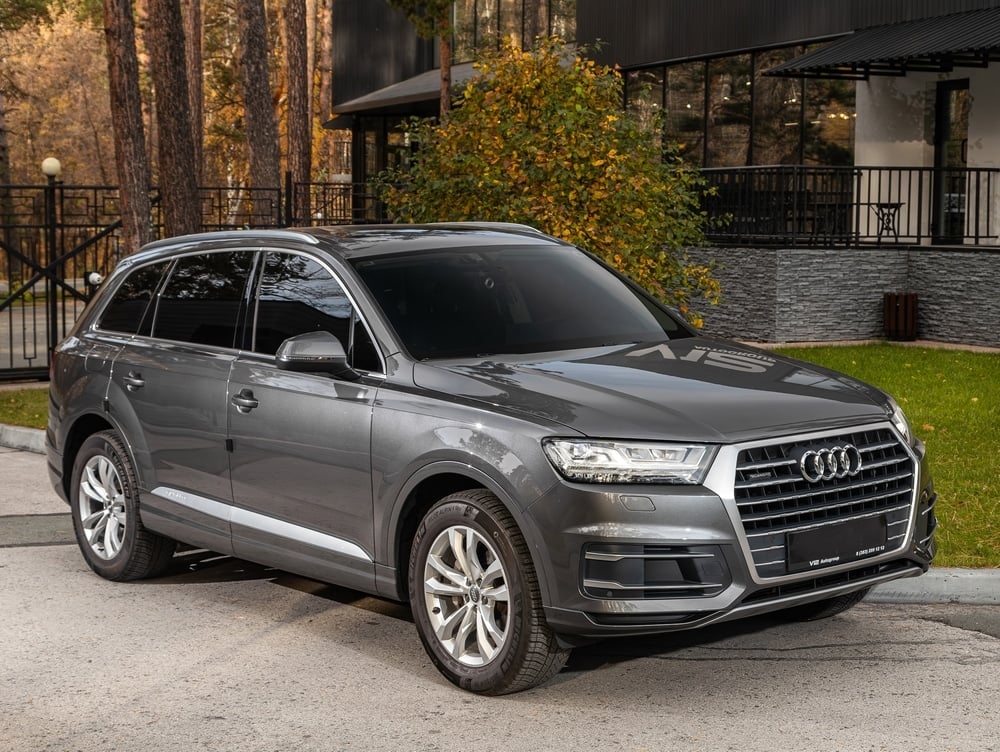 The Audi A7, Q7 and A8 can be equipped with massage seats. Plus, this fun feature is installed in Audi's electric car, the e-tron.
These massage seats feature five different levels of strength and can be installed on both of the front seats. With the A8, you also get a rear-seating feature that takes out the bench seat and installs two massaging, ventilated and heated power-adjustable seats instead.
2. Bentley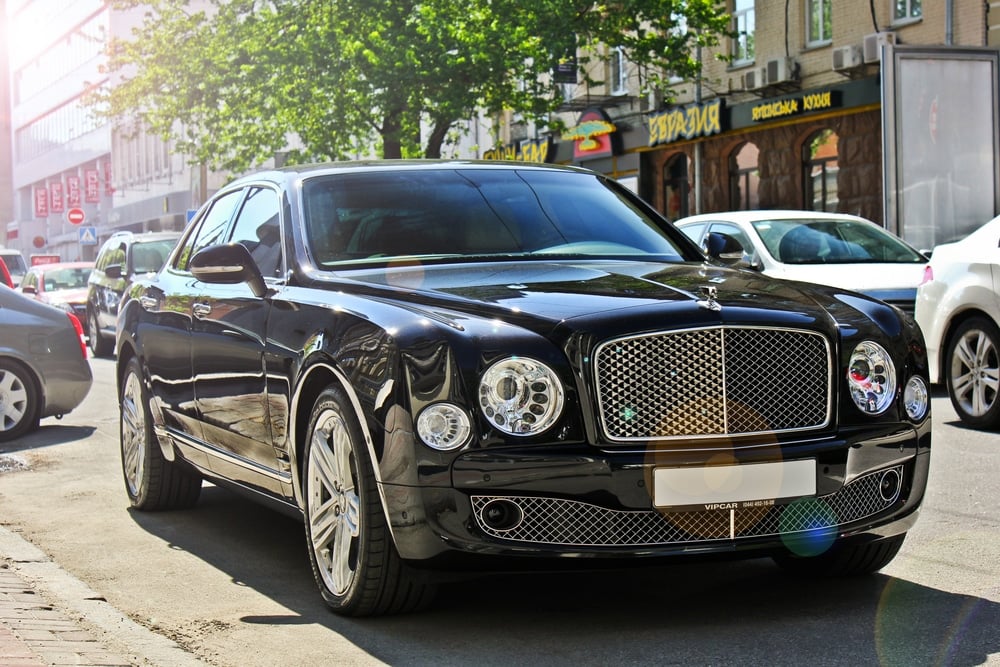 For most people, driving a Bentley is unattainable. These ultra-luxurious cars have a hefty price tag included. However, with that extreme MSRP, you can also enjoy massaging seats in the Bentayga or Mulsanne.
You control the massaging seats through the infotainment touchscreen. There are several modes and intensities you can choose from to customize the experience.
3. BMW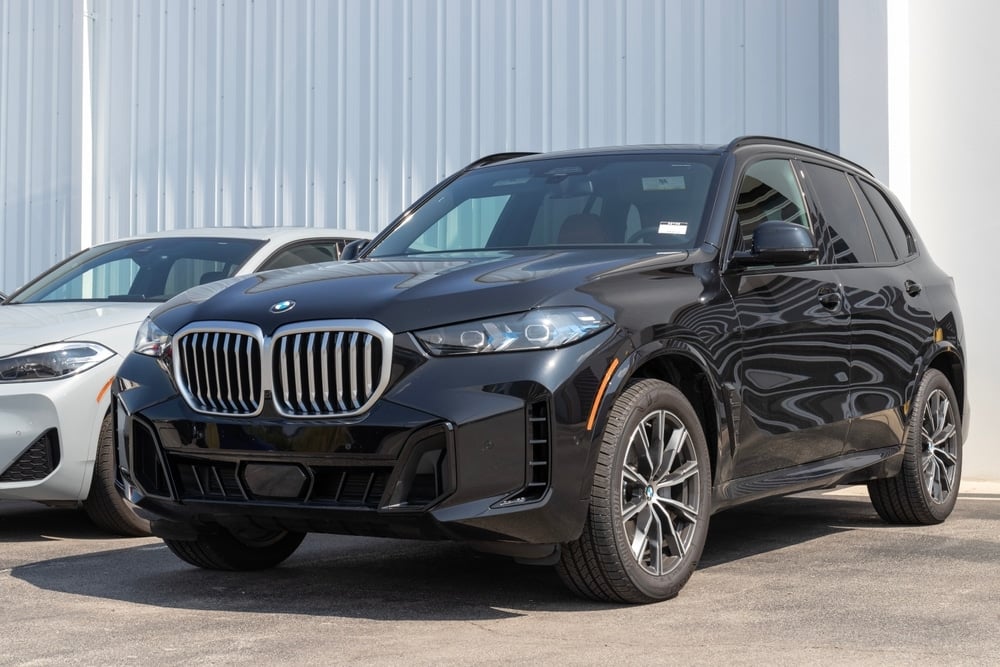 When it comes to luxury features, BMW has been a pioneer in the industry for many decades. Today, the 5 Series, 7 Series and X5 can all include massaging seats.
These tend to be among the most adjustable in the automotive world. Both the driver and front passenger have functions for the lumbar, hips, shoulders, upper body and lower body regions. All of the features are controlled through the touchscreen.
4. Cadillac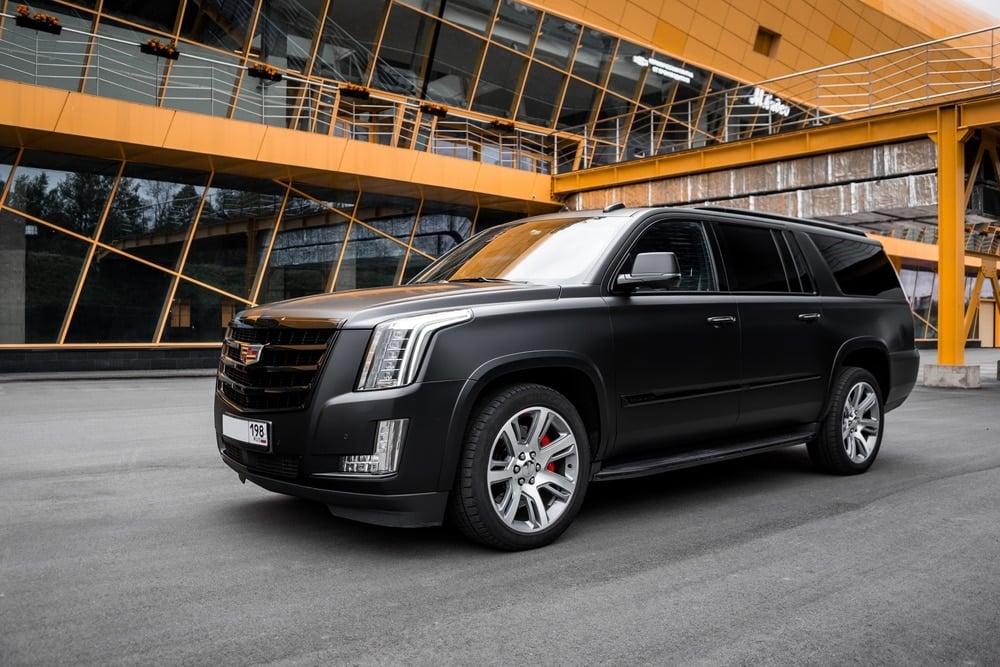 There's no lack of massaging seats with the Cadillac lineup. You can have them in your CT4, CT5, CT6, XT4, XT5, XT6, Escalade, Escalade ESV and Cadillac Lyriq.
The 22-way power-adjustable massaging seats are also ventilated and heated. You can enjoy the kneading or rolling massage settings, as well as the anti-fatigue choice that keeps the massage running in a random motion to keep you more alert. It's the perfect addition to a long drive at the end of the day.
5. Ford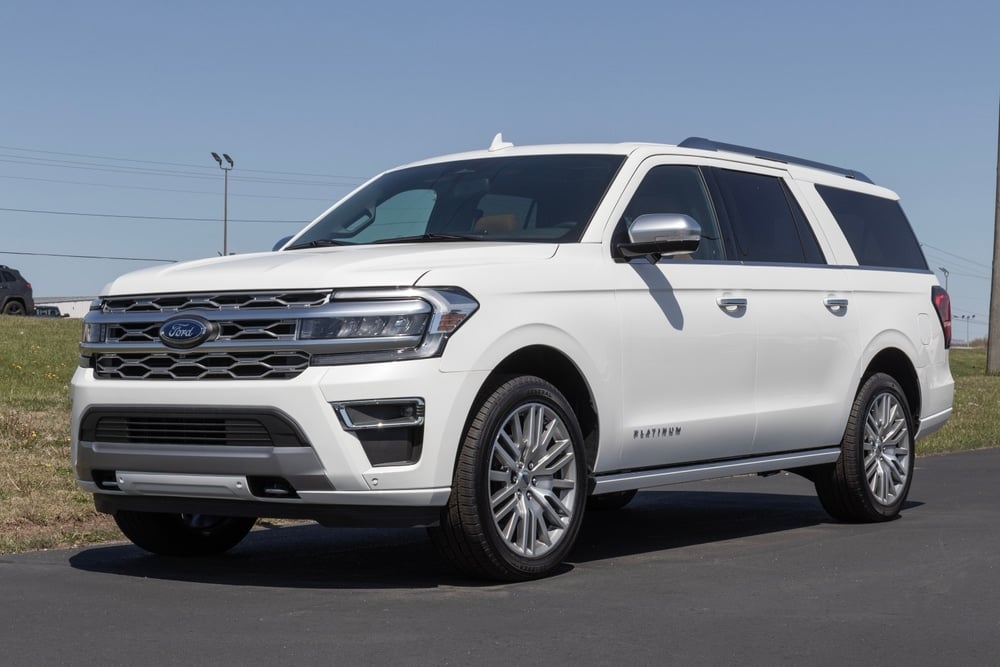 This American automaker may not be considered among the most luxurious, but there are models that have available massage seats. Check out the Ford Edge, Explorer, Expedition and F-150 if you are interested.
The multi-contour seats provide a relaxing drive after a long day. However, they are only available in models with the Platinum trim, which means you do have to pay a premium price.
6. Genesis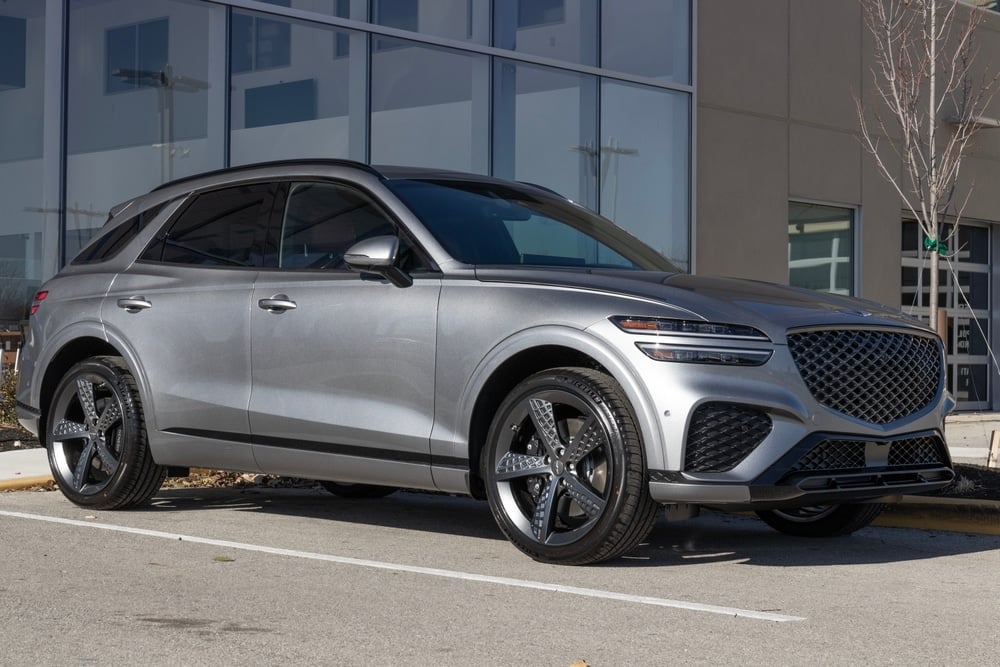 This luxury automaker is a division of Hyundai. Among the models it offers, both the GV60 and GV70 can be equipped with massage seats.
These seats offer 12-way power adjustments, so you can customize the experience. There's also a 3-mode massage function for a relaxing ride.
7. Hyundai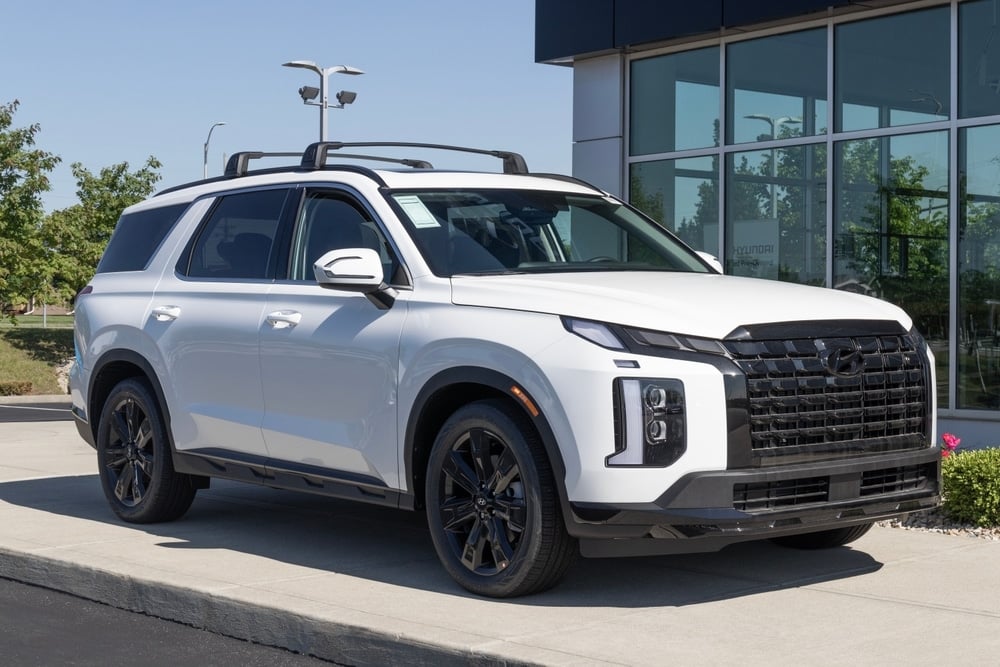 You won't find massaging seats in all Hyundai models. Instead, the automaker reserved it only for the Palisade SUV.
The Ergo Motion Seat is available to drivers that don't mind paying a little extra. Not only does it offer several massaging modes, but you can also change the intensity.
8. Land Rover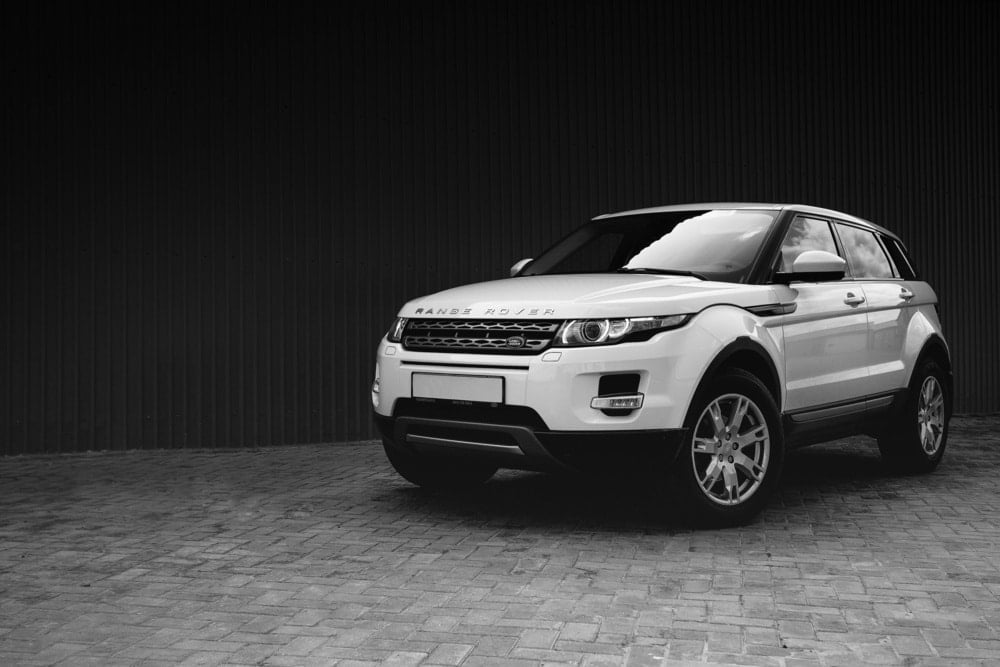 There are few car brands that offer the same level of massage seats that Land Rover does. Equip your Range Rover, Range Rover Sport or Range Rover Velar with this option.
They offer 24-way adjustability and you can choose from 25 different programs. Plus, there's a hot stone massage feature that places heated elements where they feel the best. However, you can only get these seats for the front row.
9. Lexus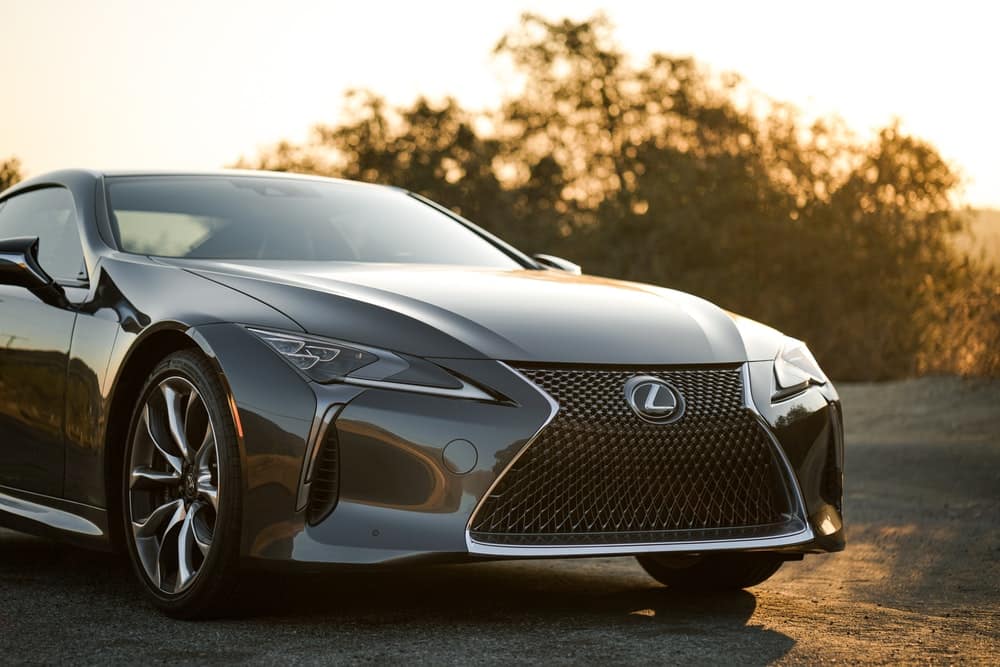 Lexus may be the luxury division of Toyota, but massage seats aren't available with every model. Instead, you can only add them to your LS.
With that said, the massage function is unparalleled to many others. The seats provide 28-way power adjustability and multi-mode massage for complete customization.
10. Lincoln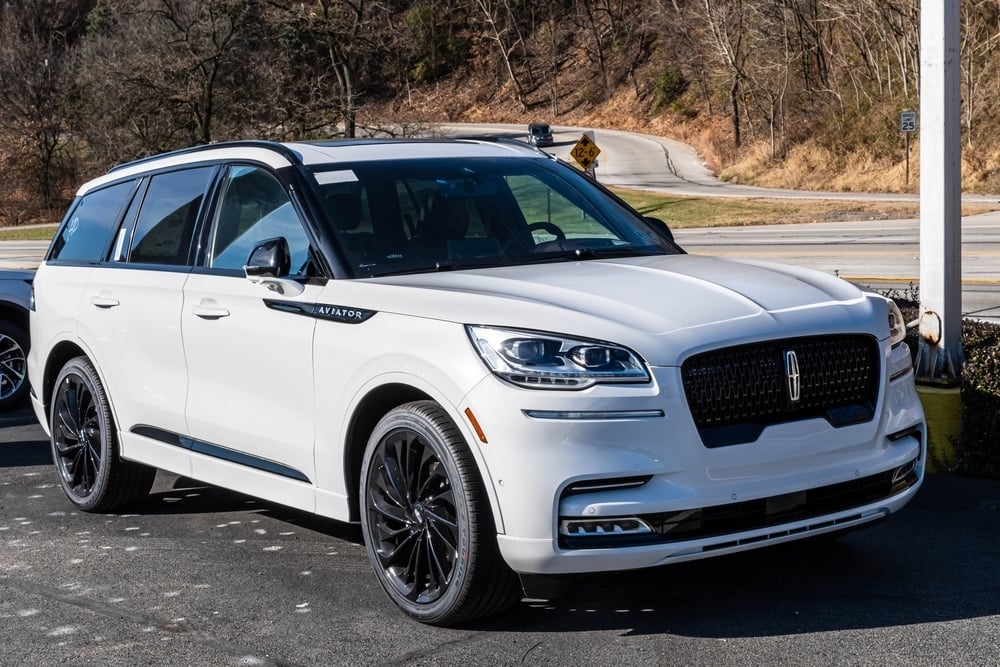 Some may say that Lincoln is a little behind the times with the massage seat option. Yet, the automaker offers them in the Aviator, Navigator and Nautilus models.
Sadly, it's a very gentle massage function. The seats contain seven air bladders that inflate or deflate to simulate a massage.
11. Mercedes-Benz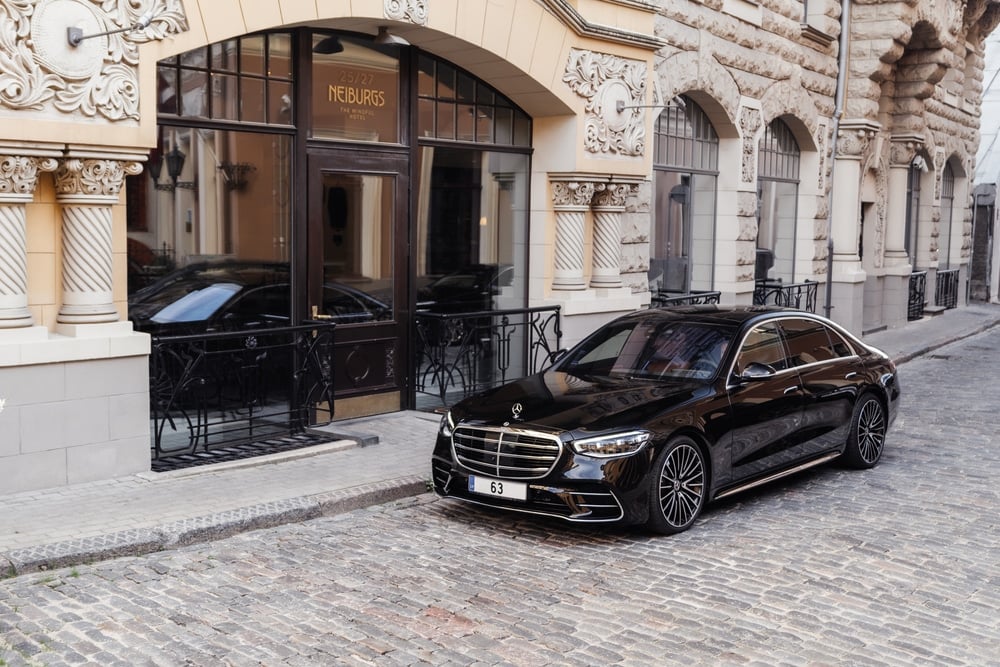 The majority of the Mercedes-Benz lineup can be equipped with massage seats. Add it to your C-Class, E-Class, S-Class, CLS, GLE, GLS, SL, EQS and EQE.
These seats have eight massage modes and several intensity levels. There's also the option to use hot stone-type heating. What we love the most is the EQS EV with its unique nap mode, using the massage seats to wake the driver when the time is up.
12. Porsche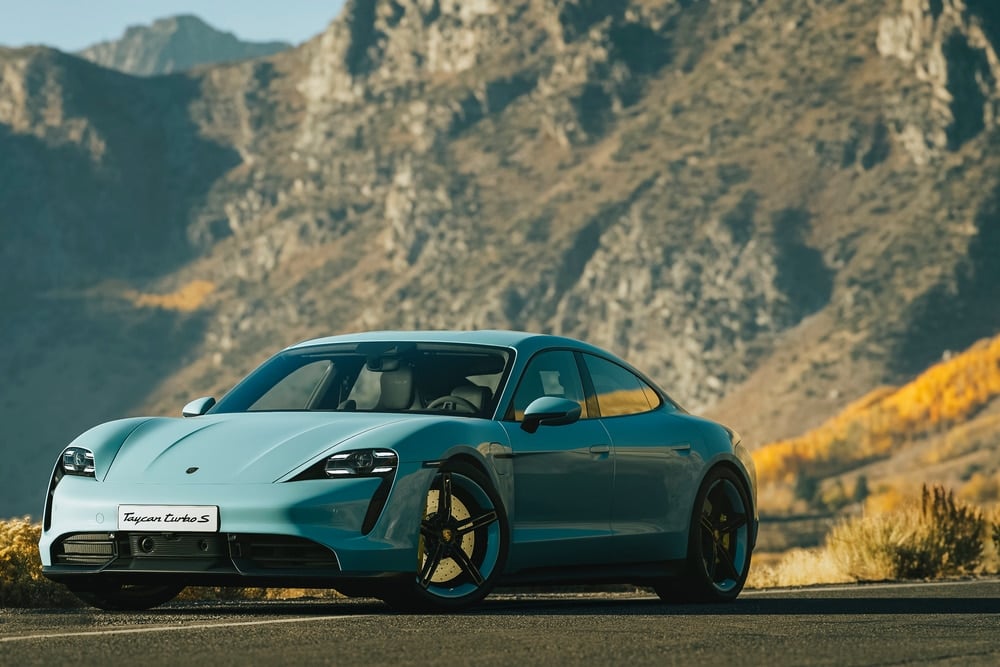 When it comes to buying a Porsche, you know the customization can be endless. Adding massage seats is just one more way to custom-build a new Cayenne, Panamera or Taycan.
With five intensity levels and five massaging programs, you can relax after a day at the office. However, this feature does add about $2k more to the price of your vehicle.
13. Rolls-Royce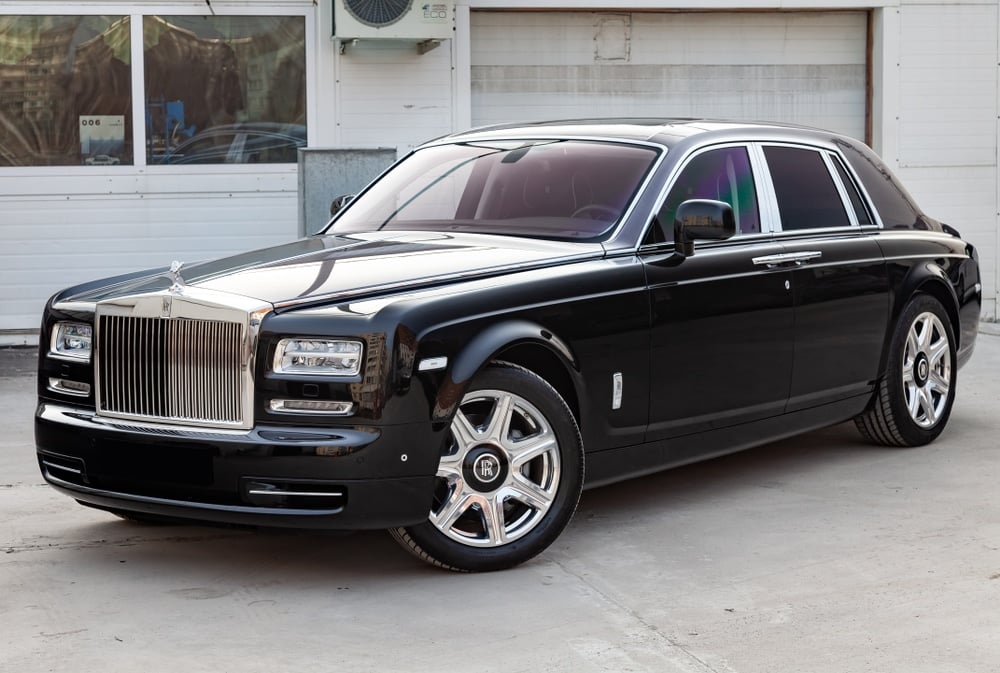 Is there anything quite as opulent as the Rolls-Royce Ghost? While you won't see many of them on today's roads, this car is also completely customizable.
Add massage to the front seats or have them included with the second-row executive seat. Either way, you'll feel the massaging rolling across your body, with special attention to the lumbar areas and your shoulders.
14. Volkswagen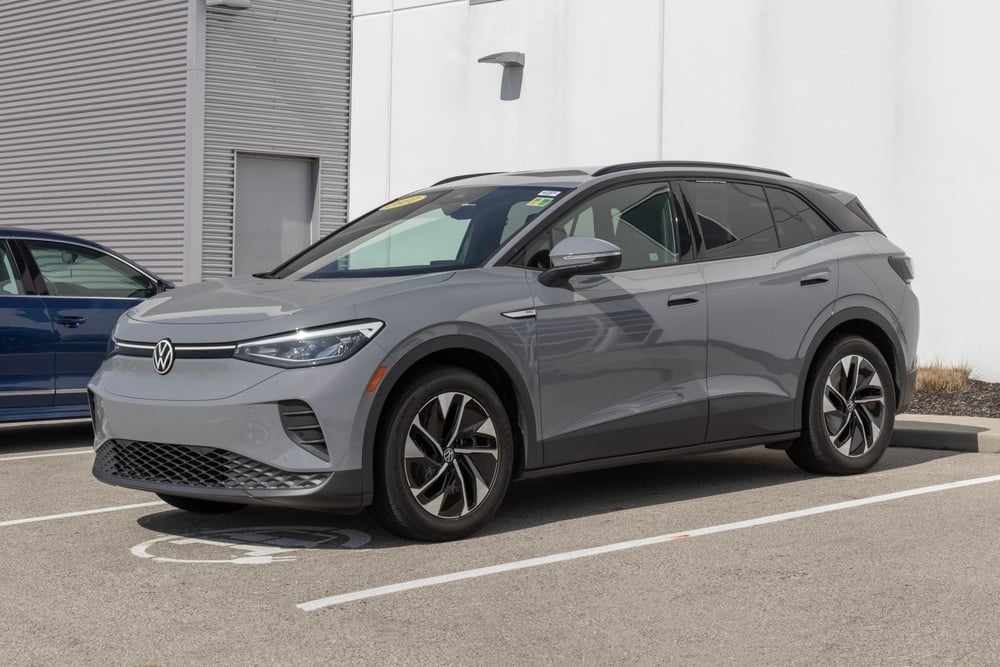 VW has been releasing some cutting-edge automobiles that are sure to become fan favorites. One such option, also available with massage seats, is the ID.4.
A big complaint of the ID.4 is the lack of leather seats, but the massage function doesn't disappoint. The available 12-way power-adjustable front seats can be equipped with lumbar massage to keep your lower back from hurting on your daily commute.
15. Volvo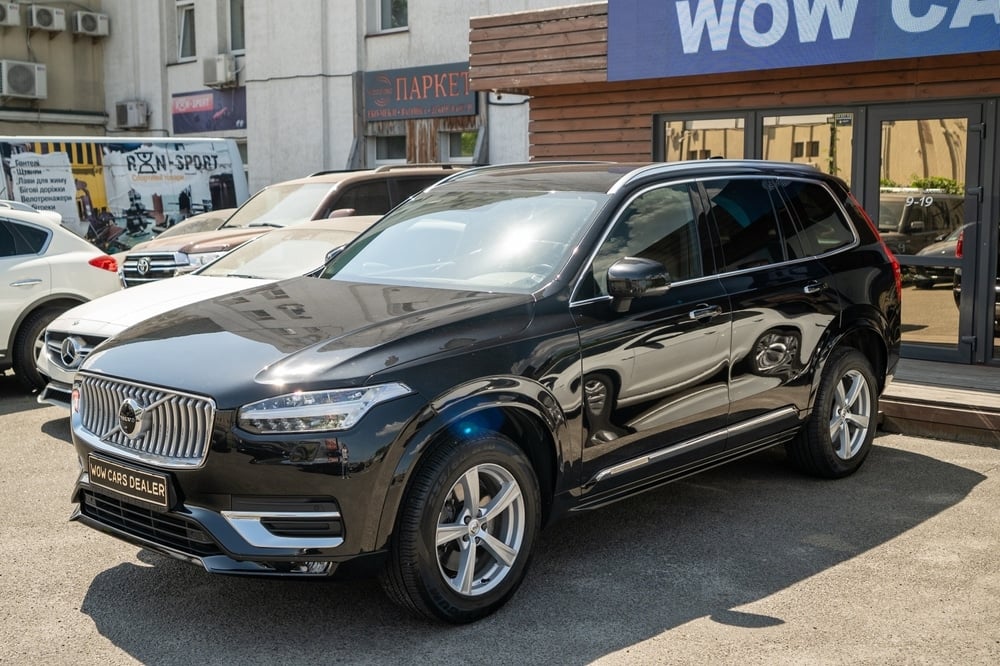 While Volvo hasn't released massage seats to the entire lineup, its flagship vehicles have it. Equip a new S90 or XC90 with the optional feature.
The massage program offers five different settings, along with three intensity levels. There are also three available speeds, making it easy to get exactly what you want while driving.
Why Buy a Car With Massaging Seats?
The AAA Foundation performed a New American Driving Survey showing that today's drivers are in their vehicles for nearly an hour a day. Drivers tend to make 2.5 trips a day and rack up about 33 miles. With all of this time spent in the car, it's important that drivers remain comfortable and alert.
Automakers know how important this is, which is why many cars are now offered with heated seats for cold mornings and ventilated seats for hot days. There are also seats that adjust in 12 or more different positions, so you can get the exact angle you are looking for.
Therefore, it's no surprise that massage would be the next addition to seating. It provides just one more way to get comfortable.
There's also plenty of scientific evidence that says massage helps with circulation. Poor circulation is a common complaint while driving and left unchecked, it can lead to serious health conditions. If some simple massage seats can help, then maybe they should be included in every vehicle as a necessary safety feature.
Let's do a quick review of the top pros and cons of massage seats.
Pros
Relaxes sore muscles
Combined with heat in some models
Keeps you alert while driving
Increases resale value
Cons
Functions can be weak
Usually they add another cost to the vehicle (or you need to choose a higher trim level)
More to go wrong mechanically
If your vehicle doesn't offer massaging seats, there are some aftermarket options you may consider. Portable massage seat cushions can be used in any compatible car and don't cost nearly as much. Just be careful to read all of the reviews before choosing which ones to buy, as some aren't that great. 
Are massage seats in cars worth it?
It depends on how much time you spend in the car. If you don't drive often, the massage seats may not be a good investment for you. However, if you spend time commuting in the car and could use some time to unwind, the massage seats may prove to be invaluable to you. They may also be a good value, depending on what types of packages they are offered with.
Does any car have massage seats?
Not all automakers offer massage seats yet, but more are getting on board. Massaging seats are offered with many high-end luxury models, such as Porsche, BMW or Mercedes-Benz, but not with every vehicle as these companies offer some lower-priced models. Speak to your local dealership to see what can be offered with the car you want.
Does Lexus offer massage seats?
The Lexus LS is the only model currently available from the luxury automaker that includes available massage seats. However, the seats provide 28-way power adjustability and multi-mode massage for complete customization. In the future, these will likely be expanded to the rest of the lineup.
Does Tesla offer massage seats?
Some Tesla vehicles now have massage seats. It's considered an add-on module that must be purchased separately. Once you have the massage seats included, you can control the function from the center console. There are different levels of intensity and various areas that can be targeted. 
Conclusion
As you examine what luxury features to add to your car, you may have considered massage seats. While they will probably add an extra charge, many people enjoy the relaxation they can bring to the table, especially on a long drive or after a stressful day at work. However, not every car manufacturer offers massaging seats yet, so you will need to do some research to get what you want.
Evaluate the various models that offer massage seats and determine if any of them will fit your lifestyle. You can also test drive the latest models at local dealerships and try out the massage function to see if it's worth the expense.