If you are in the market for a sports car from Nissan, you have two great choices available to you. All enthusiasts find themselves wondering about the differences between 350Z and 370Z models, so we are set to provide a comprehensive guide that helps you discern which is best.
In this guide, we evaluate all of these key differences between the Nissan sports cars. We talk about each model individually and compare them side-by-side. At the end of the article, we help you decide which option might be best for your circumstances, and we answer a few of your top questions.
What is the Nissan 350Z?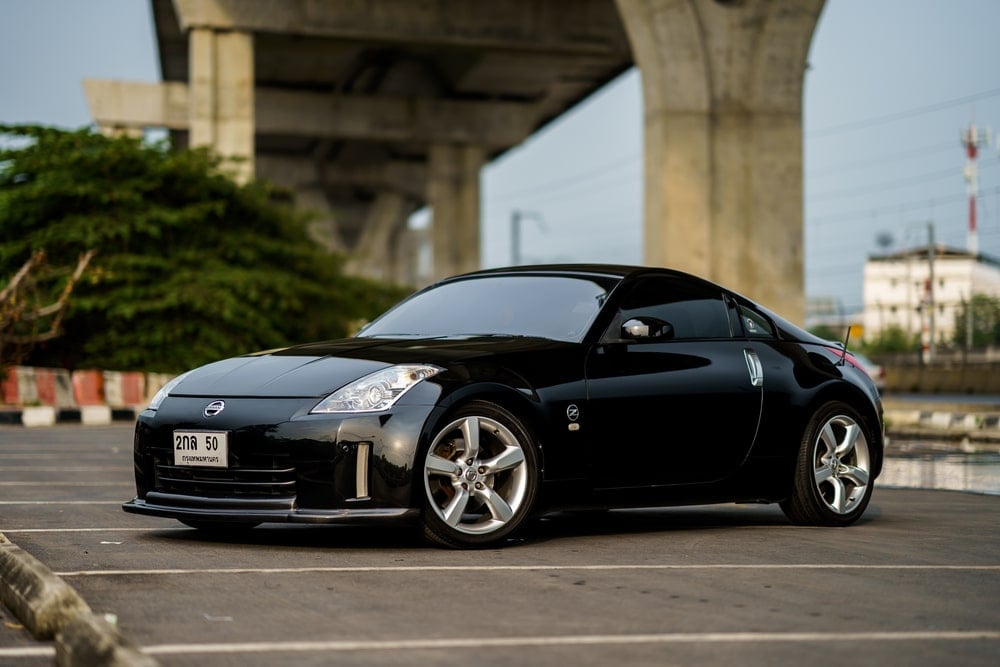 Nissan Motors created the 350Z as a two-passenger coupe and roadster model starting in 2002. In other countries, it was known as the Fairlady Z Z223. Either way, it's still considered to be one of the best high-performance sports cars for its price. You can find this vehicle ranked as one of the best sports cars to own, thereby proving it's a popular choice among enthusiasts.
This rear-wheel drive car features an engine in the front. It comes with a short deck and long hood design, common with other Z cars. It's made with a steel monocoque structure, while the engine is aluminum. With its 3.5-liter V6 dual overhead cam motor and variable valve timing, it never lacked power.
It was also available with either a five-speed automatic or six-speed manual transmission. Plus, enthusiasts love the independent suspension with coil springs and an anti-roll bar.
Sadly, the 350Z model was discontinued as a 2008 model in the United States. However, in 2009, a few were sold elsewhere in the world.
What is the Nissan 370Z?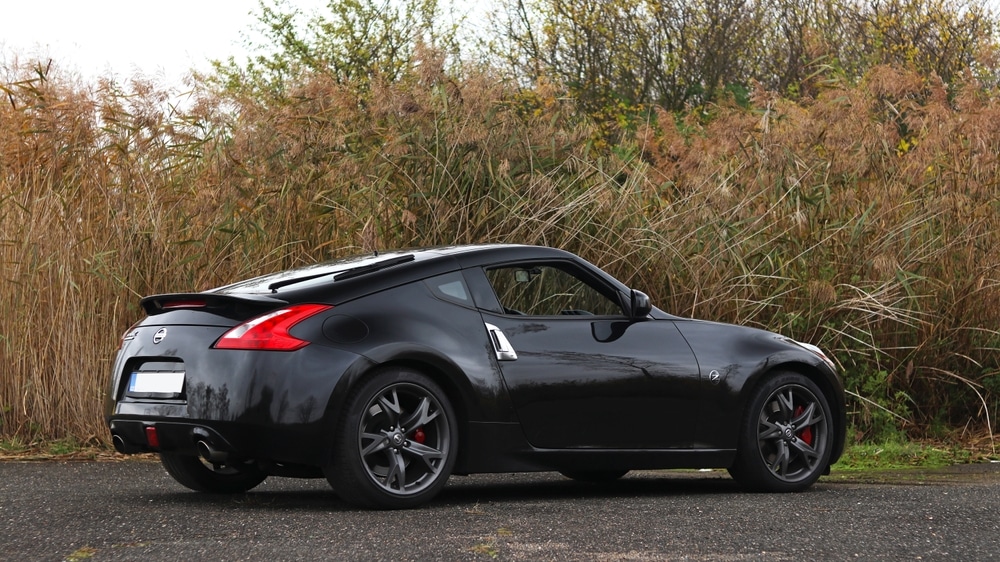 Nissan replaced the 350Z with the 370Z in 2009. It marked the beginning of the 6th generation of the Z lineup. After the first release, it was updated again in 2015 as the 370Z NISMO model.
The original 370Z model comes equipped with a 3.7-liter V6 engine meant for 324 horsepower, while the NISMO model offers 339 horsepower. Plus, it's equipped with either a six-speed manual or seven-speed automatic transmission.
The 370Z was sold in the United States through 2020. Now, Nissan offers the standard Z model that produces 400 horsepower instead. This model is just starting to receive a following in the used car market. Eventually, it will probably become as popular as the 350Z.
Differences Between 350Z and 370Z
The differences between the Nissan 350Z and 370Z come down to the engine performance, as well as the interior and exterior design. It's also important to examine the differences in the reliability, cost, aftermarket options, handling, and drifting before deciding which one is best.
Here is more detailed information on the differences between the 350z and 370z:
1. Engine Performance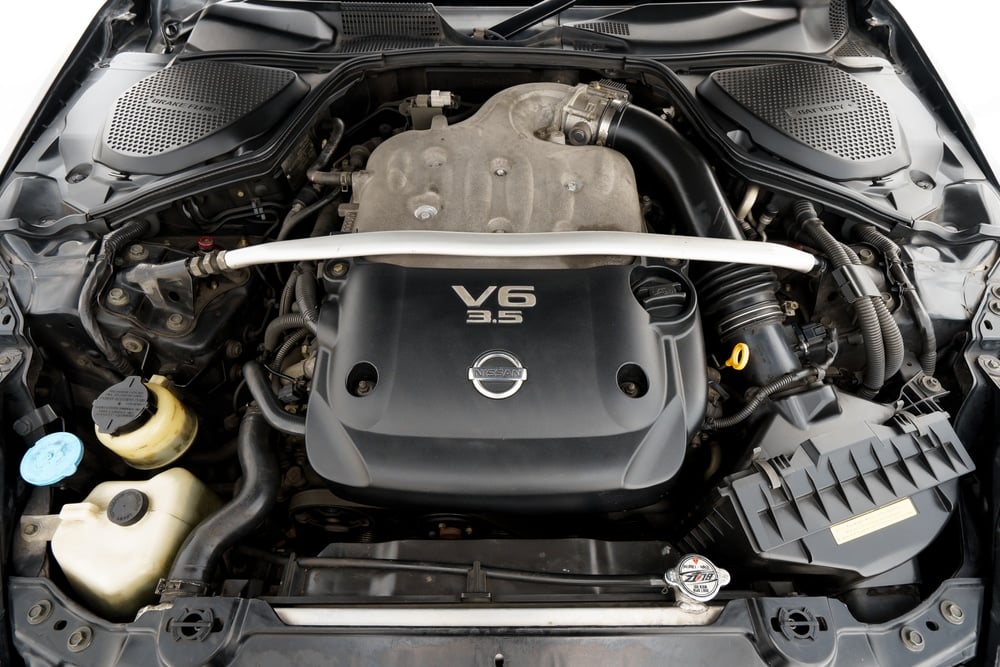 The performance is the one major component that sets these two models apart from one another. Both sports cars are extremely fast and provide a powerful punch. However, the 370Z is slightly faster than its predecessor.
350Z models from 2003 to 2006 have a VQ35DE V6 motor. Models after 2007 come with a VQ35HR engine. Its 300-horsepower motor can get you to 60 mph in 5.1 seconds.
The 370Z comes with a slightly larger engine, but it also weighs about 100 pounds more. Still, it turns out to be faster than the 350Z. In fact, the 339-horsepower engine is rated for a 0-60 mph time of 4.5 seconds, which is quite the upgrade.
2. Interior Design
The interior of these sports cars is considered starkly different. Sure, they both have two comfortable seats inside and the gauges have a similar layout, but that's about as far as the common areas go.
The 370Z is considered the upgraded model, so it naturally comes with more features. With the redesigned interior, the 370Z feels more luxurious and technologically advanced. Depending on the year, it might even come standard with a push-button start, a six-speaker sound system and Bluetooth. Plus, you can find some models with a premium Bose sound system and eight speakers, voice recognition and a navigation system.
Additionally, there's a slight difference in the cargo space between the two sports cars. The 350Z has 4.1 cubic feet of space, compared to the 6.9 cubic feet with the 370Z.
3. Exterior Design
What's most similar between the 350Z and 370Z is the exterior design. They are both beautiful to look at and don't feature many differences. What you might notice is that the 350Z has a straight-edge construction that looks simple, while the 370Z is slightly curvier for a modern appeal.
There is also a difference when you look at the headlights and taillights, as you can see in the image at the beginning of the post. When it comes to dimensions, you also see a slight difference. The 370Z is only slightly smaller than the previous model.
4. Reliability
When looking at other sports cars, both Nissan models earn favorable reliability rankings. In this category, it's difficult to get good rankings, so you know that Nissan did something right when building them. Even still, which of the two is going to fare better?
Honestly, it's tough to determine which one holds up longer because reliability really comes down to how you take care of the vehicle. Some people feel that the 370Z is more reliable because of the better engine, but it's negotiable.
RELATED: Are Nissans Good Cars? Are They Reliable?
5. Cost
With either the 350Z or 370Z, you will need to purchase a used model because neither of these is currently in production. With that said, comparable models of the two will reveal a vast price difference.
With the upgraded engine and newer features, you can expect to pay much more for the 370Z. For that reason, anyone looking for a deal might prefer everything the 350Z has to offer.
6. Handling/Drifting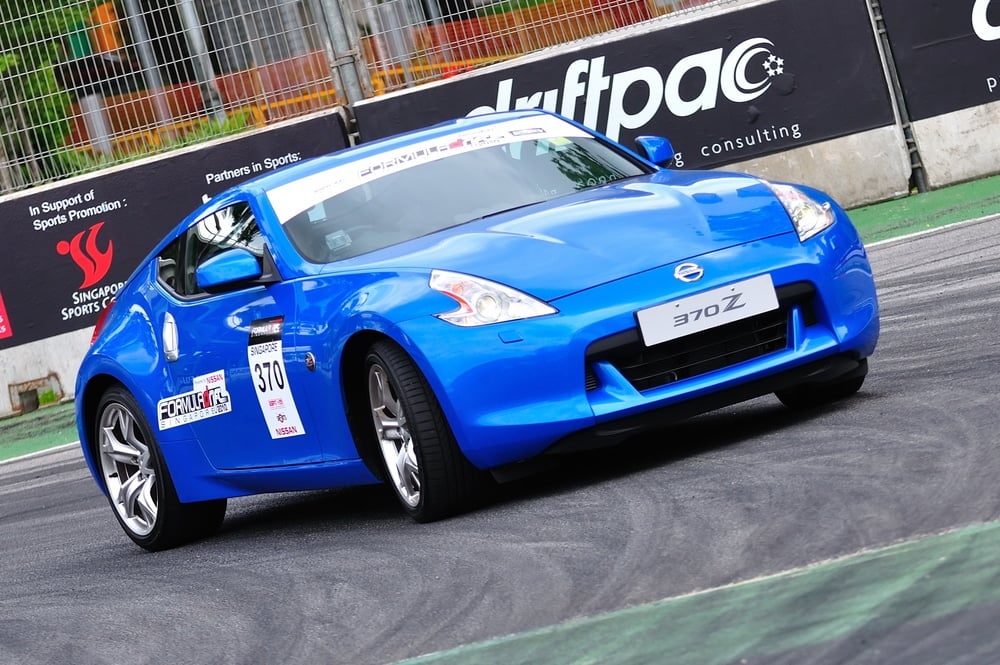 When it comes to both handling and drifting, the 370Z seems to win over enthusiasts' hearts. Daily drivers tend to prefer the fun experience of being behind the wheel of the 370Z, but there's nothing worth complaining about with the 350Z. The newer model also features better cabin insulation for a quieter ride.
What if you want to do a little drifting? Again, the 370Z has more drifting power and it has less body roll. However, the 350Z is known for providing a smoother ride without so much performance.
7. Aftermarket Options
It wasn't long ago that you could find more aftermarket options with the 350Z model. However, as the 370Z has been out of production, the aftermarket world has exploded, offering much more to choose from.
It will cost much more to modify a 370Z than a 350Z, so it's not a popular choice among those sticking to a budget. However, the 370Z handles power modifications better than the 350Z.
Which is Better: Nissan 350Z vs. 370Z
It's difficult to determine whether you would prefer a 350Z or 370Z. Each model is better for a particular type of driver, and they have a lot to offer.
If you want a sports car that's affordable and easy to upgrade, the 350Z might be better suited to you. It gets good fuel economy yet still offers superior balance and power. It also tends to be more popular among enthusiasts, but that could change in the future.
On the other hand, the 370Z is better on most fronts, other than price. You are going to spend more, but you get additional power and better features. Plus, it's becoming easier to modify as long as you have the cash to do so.
All in all, you may not notice a huge difference between the two. Therefore, if you care about costs, it's best to opt for the 350Z and enjoy the ride. Otherwise, go ahead and flaunt what you got with a tricked-out 370Z.
FAQs
How Do You Tell the Difference Between the 350Z vs. 370Z?
If you are strictly looking at the outside of the 350Z and 370Z, it could be difficult to tell the differences at first. The main differences are the headlights and tail lights on the exterior. The 350Z was also designed to provide a streamlined straight design, while the 370Z is curvier for a modern appearance. Additionally, the 370Z is slightly smaller overall.
What Does 350 Mean in 350Z?
The Nissan 350Z got its name because of the engine it contains and because it's part of the Z lineup. 350 in its name reflects the engine displacement, which is a 3.5-liter V6 motor. Of course, that causes people to wonder why it wasn't named the 3500Z or 35Z, to be more accurate, but the name hasn't stopped people from buying it. 
What Does 370 Mean in 370Z?
For much the same reason, the 370Z got its name because of its engine displacement and the Z lineup. 370 in the name shows that it contains a 3.7-liter V6 engine. Again, it might have made more sense to be the 3700Z or 37Z, but this is what Nissan chose and it works just fine. 
Is the 350Z or 370Z a Better Daily Driver?
If you plan to use a Nissan sports car as your daily driver, you can't really go wrong with either option. Both offer superior power and tons of handling potential. With the 370Z, you are going to gain more high-tech features since it's a newer model, but all of those extra amenities are going to cost you more. For this reason, the 370Z isn't the ideal choice if you need to stick to a budget. 
Conclusion
Examining the differences between 350Z and 370Z models reveals that there are more aspects to consider than just the price. While looking at the cost can be effective, you want to know what your payment gets you. The 370Z provides more power, an updated modern design and extra interior features. You can also upgrade with plenty of aftermarket accessories if you don't mind paying a little more.
On the other hand, the 350Z isn't lacking anything. It's still a powerful sports car worthy of all praise. If you don't need all the bells and whistles, you might prefer saving some money with a used 350Z instead. Only you know which Nissan sports car is going to fit you better. If you ask most people, you can't go wrong with either option, so there's no reason to spend a lot of time deciding.
Learn more: