If you drive a Chevy or GM vehicle and need a small block, you might wonder about the differences between the LS3 vs. LS7 engine. Both of these are a 4th generation small block from GM, but they also have some significant differences.
In this article, I evaluate the differences between the LS3 and LS7 engines. I also look at varying criteria for both to see which one is best.
What's The Difference Between The LS3 and LS7 Engines?
Among the top differences between LS3 and LS7, the two engines feature a varying amount of performance, with the LS7 providing more horsepower. Additionally, the LS7 seems to be more reliable than the LS3, but it comes at a higher cost. Both engines have also had issues, although they are different.
Here is a more detailed list of the differences between a LS3 and LS7 engine:
1. Years of Production
Both the LS3 and LS7 engines are part of the 4th generation of motors from GM. While they both belong to the same generation, the motors were offered in varying years.
The LS7 is the older model of the two. It was produced from 2006 to 2015. The LS3 was built from 2008 to 2017. You can purchase either of these engines as a remanufactured option.
2. Displacement/Size
The LS3 engine has a displacement measuring 6162cc or 376.0 cubic inches. It's designed to fit the Chevy Corvette, Camaro SS and G8 GXP. LS7 engines contain a 7008 cc or 427.6 cubic inch displacement. It's meant to fit the Corvette Z06 and Camaro Z28.
The LS3 contains a 103.25 mm cylinder bore size, while the LS7 is measured at 104.8 mm. Plus, the LS3 piston stroke size is 92 mm bore, while the LS7 is measured at 101.6 mm. While the larger piston stroke size might cause some issues, such as increased friction and more crankshaft stress, it can last longer overall.
3. Power/Torque Output
The LS3 motor will pump out 426 to 436 horsepower at 5900 RPM, while the LS7 is rated at 505 horsepower at 6300 RPM. For this reason, the LS7 is most often chosen by builders looking for a racing engine.
Additionally, the LS7 features more torque, rated at 470 lb-ft at 4800 RPM, while the LS3 offers 420-428 lb-ft at 4600 RPM. With either engine, you are sure to get a high-performance option.
RELATED: 4L60E vs 4L80E Differences & Info (How to Swap It)
4. Compression Ratio
The LS3 compression ratio is 10.7:1. In comparison, the LS7 motor provides a compression rating of 11.0:1.
If you are looking for a fuel-efficient engine, you want the higher compression ratio. The higher the rating is, the more energy that's generated during the combustion process, allowing a better temperature without as much fuel.
5. Material
Both engines have cylinder heads and a block that's created from cast aluminum. This material ensures that the block remains lightweight. On the downside, it can't provide as much durability as the cast iron engine.
However, the cast aluminum also allows for higher thermal conductivity. Engine cooling happens faster and it remains efficient.
6. Fuel System
Both the LS3 and LS7 motors provide sequential fuel injection systems. The fuel is provided to the engine through injectors that fire individually. Because these aren't multiport systems, it remains more efficient.
LS7 engines must use premium fuel featuring a 91 or higher octane level. While this is also recommended for the LS3 engine, you don't have to use premium fuel. You can also choose to use the regular or mid-grade option too.
7. Reliability
The LS7 engine offers a slight advantage because of the performance level. Still, it's not immune from trouble. In fact, there have been reports of cavitation in the oil system. There have also been complaints of the exhaust valves getting separated from the stem. Thankfully, it's not difficult to upgrade the engine to repair these problems.
On the other hand, the LS3 seems to come with more issues. Faulty rings seem to be the most complained about. If it doesn't get resolved, you could deal with more oil consumption. Additionally, the LS3 engine tends to wear out quicker as the mileage begins to rack up. You may see valve and lifter issues sooner than with the LS7. The smaller, compact size also makes it more difficult to maintain. The replaceable parts and lifters are difficult to access.
8. Cost
To get a 6.2-liter LS3 GM engine, you might spend around $6,500. On the other hand, the LS7 costs almost double. You could easily spend more than $12,000.
Of course, these costs are merely estimates. The price is different depending on where you purchase the engine from and what vehicle you are putting it into. If you purchase your own engine, you'll likely spend less than if you purchase it through the local auto repair shop.
What is A LS3 Engine?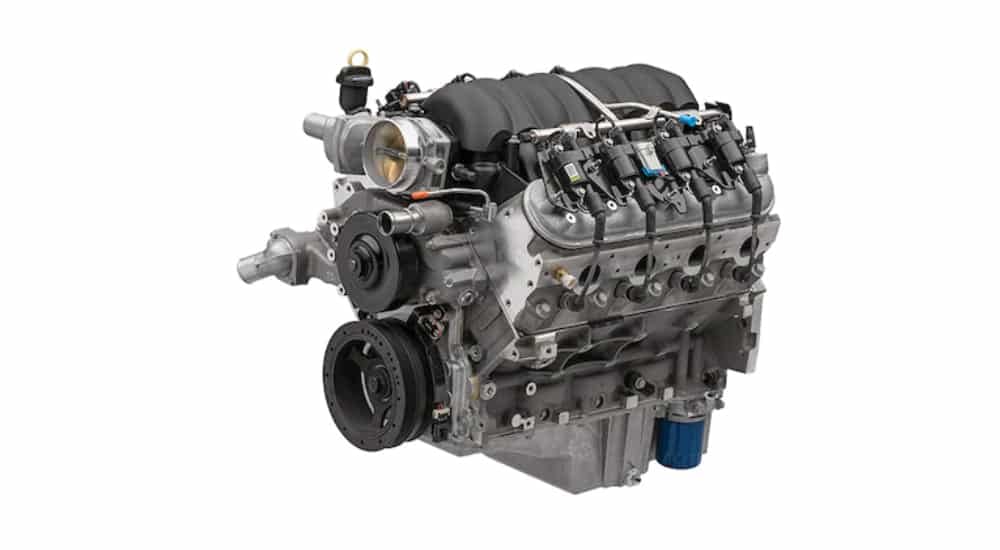 The LS3 motor is a 4th generation small block GM engine. It was first created in 2008 and placed in Corvettes. It's now one of the most popular remanufactured engine options for Chevy supercars because of how well it performs.
The LS3 features a 6.2-liter displacement and contains a sequential fuel injection system. When it first debuted, it offered 430 horsepower and 424 lb-ft. of torque. Now, you can find some that have been tweaked to provide 436 horsepower.
This V8 engine contains high-flow cylinder heads to ensure adequate airflow. Plus, it is built with a high-flow intake manifold to match those cylinder heads. The 58X ignition unit keeps all of the timing accurate. Plus, the motor is built with a crankshaft ring and sensor, so there's always an accurate crankshaft position reading. 
What is A LS7 Engine?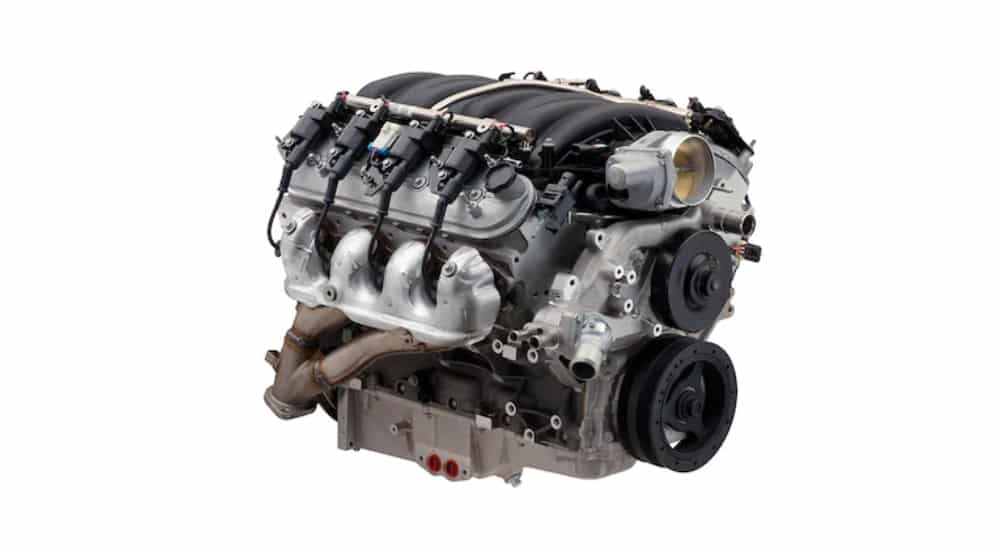 The performance of the LS7 engine is legendary. It's a GM engine that was released in 2006, before the LS3. Because it is built from aluminum and cast steel, it contains a light block but offers superior durability. Since its release, the engine pumps out 505 horsepower and contains 474 lb-ft of torque.
The race-derived cylinder heads provide maximum airflow. It also contains computer-controlled exhaust and intake outlets, along with 70cc combustion chambers. All airflow restrictions are removed, so there's beautiful power coming from the naturally aspirated engine.
This engine has a high-flow intake manifold that works with the motor's cylinder heads. Plus, an acoustic shell and foam have been added to the intake manifold to muffle any unwanted noises. Because of the dry-sump system, oil consumption is ideal, allowing for perfect amounts of lubrication, even in higher RPM situations.
RELATED: Short Block vs. Long Block Engine (What's the Difference?)
LS3 Vs LS7 Specifications
| | | |
| --- | --- | --- |
| Type | LS3 | LS7 |
| Part Number: | 19369326 | 19329246 |
| Horsepower: | 436 | 505 |
| Displacement (cu. in.): | 376 (6.2L) | 427 (7.0L) |
| Bore x Stroke (in.): | 4.065 x 3.622 (103.25 x 92 mm) | 4.125 x 4.000 (104.8 x 101.6mm) |
| Crankshaft: | Nodular iron | Forged steel |
| Block: | Cast-aluminum | Cast-aluminum |
| Pistons: | Hypereutectic aluminum | Hypereutectic aluminum |
| Connecting Rods: | Powdered metal | Forged titanium |
| Camshaft Type: | Hydraulic roller | Hydraulic roller |
| Valve Lift (in.): | .551 intake / .522 exhaust | .593 intake / .588 exhaust |
| Camshaft Duration: | 204° intake / 211° exhaust | 211° intake / 230° exhaust |
| Valve Size (in.): | 2.165 intake / 1.590 exhaust | 2.200 intake / 1.610 exhaust |
| Compression Ratio: | 10.7:1 | 11.0:1 |
| Max Recommended rpm: | 6600 | 7000 |
Which Is Better, LS3 vs. LS7?
If you are in need of a low-cost, high-performance engine for your build, the LS3 will probably provide everything you are looking for. With 430 horsepower, you won't be disappointed in the level of performance by any means.
However, if you have more money and desire more, I highly recommend the LS7 engine. You can easily tweak the engine to provide about 570 horsepower, causing it to provide more punch than the LS3. Still, you need to put aside much more money if you want to equip your car with this GM engine.