Maybe you first saw the Nissan Skyline R34 GT-R when Paul Walker drove one in "2 Fast 2 Furious," and you've been in love with it ever since.
There's a lot to love from this two-door coupe, especially with the 300-horsepower 2.6L twin-turbo engine that can hit more than 200 mph. Yet, it's unlikely you'll be driving one soon since the Nissan Skyline GT-R R34 is illegal in the United States.
What makes the GT-R R34 illegal? We answer your top questions in this guide. However, all hope is not lost because this Nissan Coupe won't be unavailable forever.
Is The Nissan Skyline GT-R Illegal in the United States?
Yes, you cannot legally own the Nissan Skyline GT-R R34 in the United States for street use. While you can import one to the country, it can only be used as a drag, race or show car. The reason it's illegal is because it fails to comply with the Federal Motor Vehicle Safety Standards set in 1988.
If you perform a search online, you will find tons of false information about the Skylines and why you can't own one. A few sites claim that it's because the Skyline can outrun cop cars, similar to the Chevy Caprice and Crown Victoria of the 1980s and 90s. Another speculated reason is because the cars are right-hand drive.
Yet, it all comes back to the federal guidelines. The United States implemented the Imported Vehicle Safety Compliance Act in 1988. This law also makes the Nissan S 15 illegal to drive on U.S. roads.
What's the reason for this act? Back in the 1980s, nearly 50,000 grey market vehicles were imported to the United States. The majority of these cars came from Japan. This allowed drivers to have access to more vehicles, with only minimal modifications needed to ensure they were compliant.
After some time, it became apparent that importers were skirting around the necessary modifications. For this reason, automakers started pushing Congress to add new legislation about importing these vehicles. This push was started by Mercedes-Benz. The concern was labeled as being worried about the safety issues with these vehicles.
Some imports fail to meet standards in one way, while others fall short on multiple levels. According to government regulators, the majority of cars fail in one of these categories:
Car doesn't meet safety requirements imposed by the National Highway Traffic Safety Administration (NHTSA)
The speed of the car exceeds that which is deemed reasonable
It's only available as a right-hand drive configuration
Emissions are too high to pass stringent federal regulations
Either these issues get fixed, which can be expensive, or they cannot be driven on American roads. The emissions guideline alone would cause a lot of high-performance vehicles to become like every other commuter on the road, thereby reducing the appeal.
Why Is The Nissan Skyline GT-R R34 Illegal in America?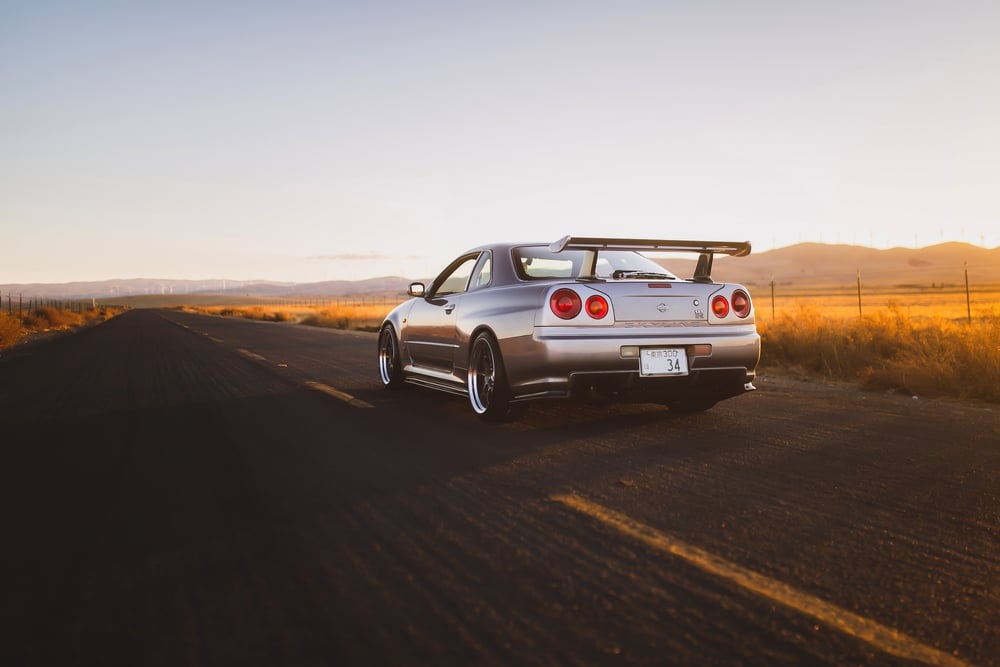 The new regulations made it harder for imported vehicles to come to the United States, but not impossible. So, why didn't Nissan follow the rules and make the Skyline compliant?
It's hard to figure out Nissan's reasoning for pulling out of importing. Clearly, the company would have lost money trying to get the Skyline ready for import. Considering how only a handful of people would have been willing to pay the extravagant cost associated with this, it wouldn't have been beneficial to Nissan.
One of the most advanced modifications would have been turning this right-hand drive vehicle into a left-hand variation. This process would have required a lot of engineering that Nissan didn't want to deal with.
Not only would Nissan have needed to make expensive changes, but the automaker would have needed to provide vehicles to the government for safety testing. When all of these changes were done, the Skyline wouldn't have been near as powerful or enjoyable as enthusiasts desired.
25-Year Rule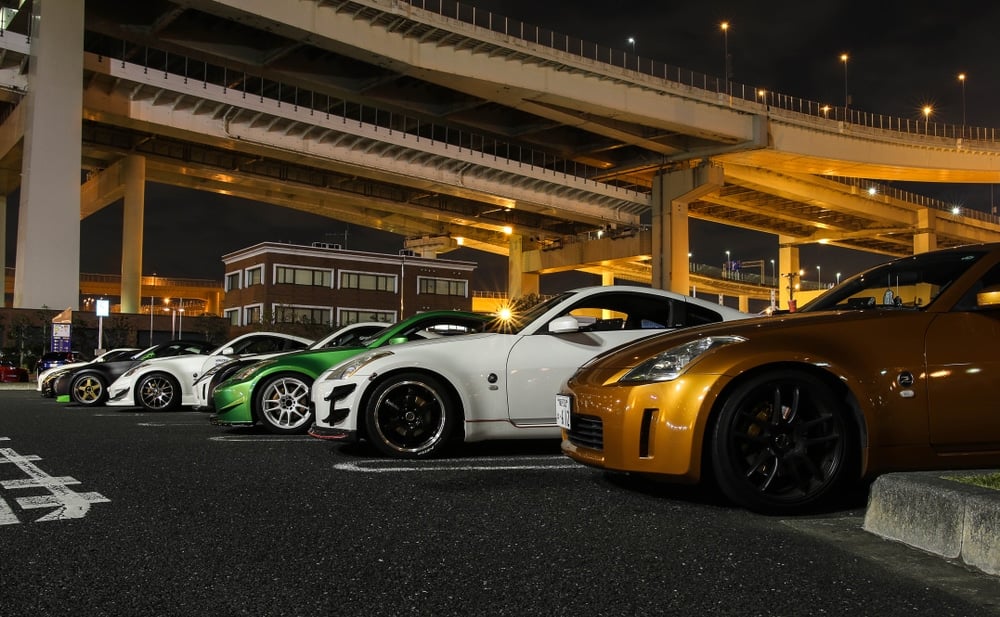 There's hope in sight for the Nissan Skyline. According to the Federal law, imported cars cannot come into the United States without the strict modifications or when they are 25 years old. However, even at 25 years old, there are still some rules that must be followed.
After 25 years, the federal government reduces some of the emissions and safety requirements. Some of them are removed entirely, making it much easier to import a vehicle.
With that said, there's hope for the GT-R R34 to arrive in America eventually. We will give you the exact date in just a few minutes.
For now, here are a few vehicles that just became legal to import in 2023. Maybe some of these will interest you instead.
Honda Accord Type R
Smart ForTwo
Alfa Romeo 166 3.0 V6
Volkswagen Lupo
Lotus Elise Sport 190
Mitsubishi Lancer Evo V
Subaru Impreza 22B
Peugeot 306 Rallye
Mercedes CLK-GTR Strassenversion
Over the next few years, several other popular models will also become available to import.
How To Legally Own a GT-R R34
So, you want to re-enact your favorite movie scenes with a Nissan Skyline R34 GT-R of your own. How can you get one on roads near you?
Sadly, we don't have a lot of good news for you. The only way to drive the Nissan Skyline GT-R R34 on the roads of America is to jump through a lot of hoops. You would need to work closely with a registered importer that was willing to bring the Nissan up to spec. It would have to comply with every federal regulation, which would require a lot of modifications.
The Skyline R34 tends to cost $70,000 or more just for the car alone. That's expensive, to begin with. Then, you start adding everything else that needs to be done and you see how unattainable this is. When you factor in the price of the vehicle to the taxes, modifications and shipping fees, you see that there are far better ways to spend your money.
The great news is that this federal legislation does offer some loopholes to it. Once the vehicle becomes 25 years old, it can be imported without so much red tape. Yes, there will still be some issues, but nothing like what we see now.
In the meantime, you can get your hands on a Skyline R32 if you just can't wait.
When Will The R34 Skyline GT-R Be Legal For Import?
Once a car reaches 25 years old, it's much easier to import it. The regulations are much better because it's now considered a collectors car. The federal government assumes that the collector's vehicle won't hit the streets quite as much, but they haven't anticipated what GT-R owners might do.
For that reason, there is a day when owning a GT-R R34 could become a reality. The first GT-R R34 debuted in January 1999. These models can hit America starting in 2024, which isn't too far away.
In the meantime, you have other options. For now, you can work on getting a 1969-1973 or the 1989-1992 Skyline GT-R imported to the country. These provide plenty of thrills as well.
Nissan Skyline R34 GT-R Specs
Just how powerful is the Nissan Skyline GT-R R34? This iconic coupe has the performance everyone dreams about. The AWD R34 GT-R includes a 2.6-liter twin-turbo engine that pushes out 300 horsepower and 266 pound-feet of torque. When it's let loose on the highway, it can easily hit 200 miles per hour without breaking a sweat. Not only does it have the power, but enthusiasts also love the handling. It's been hailed as having the best handling of any car ever built.
The Nissan Skyline was produced throughout five generations. Before Nissan decided to retire the model, the automaker prepared to go out with a bang. The final model that was produced was the Nissan Skyline GT-R NISMO Z-Tune. Under the hood of this upgraded model is a 2.8-liter motor with high-performance turbochargers. This setup creates a mind-blowing 500 horsepower and 400 pound-feet of torque. Even when compared with cars today, this Nissan still blows many other models out of the water. 
In what states is the Nissan Skyline illegal?
Skyline models built 25 years ago or longer can be imported into most states of America. The regulations aren't as strict, except if you live in California. This state imposes other requirements that might be hard to comply with. Additionally, the GT-R R34 cannot be imported until at least 2024, when the first models turn 25 years old. 
Can you have a Skyline GTR in the U.S.?
The Skyline GTR can be brought into the United States as a drag, race or show car. On-road use of this vehicle is not permitted due to strict federal regulations. The first models will turn 25 years old in 2024, at which point they will be much easier to import without jumping through a lot of hoops.
What year will the R34 be legal?
Federal regulations rule that cars more than 25 years old can be imported without following the same emissions and safety guidelines. These are considered collector vehicles. Because the first R34 will be 25 in 2024, this would be the first year you would be able to import one to America. 
How much is a US-legal R34 GTR?
There have been some auctions of street legal R34 GTR models throughout the years. Depending on the equipment and modifications performed, many of these vehicles have sold for $275,000 or more. It is much more cost effective to wait until 2024, when it becomes legal for the first models to be imported. 
How can I legally own a Nissan Skyline?
The only way to get a newer Nissan Skyline across state lines is to have a registered importer make the necessary modifications and seek federal approval. This process is time-consuming and costly. You can also purchase one for big bucks at an auction. However, in 2024, some Skyline GT-R R34 models will be available to legally import. 
Conclusion
Unless you have a lot of money to burn and you have the time to cut through tons of red tape, it's illegal to drive a Nissan Skyline GT-R on America's roads. Thankfully, it won't be long until that's no longer the case, as this vehicle starts to hit 25 years old in 2024. If you can hold on for a little bit, it won't be as difficult to get your hands on this sleek coupe.
Start doing your research now if you plan to get a Skyline when it's available. By 2024, there could be a line of people working with importers to get their cars and you don't want to miss out.
Learn more: