Your car suspension system is vital to how the vehicle runs and feels, especially when traveling over road imperfections. If you want a high-quality suspension system, you may have looked at parts from Moog and Mevotech, but which is the better option? To answer this, you must look at the differences between Moog vs. Mevotech.
In this guide, we give you our opinion on the better brand. We look at both companies in-depth and show you what each does better. Of course, this evaluation needs to further include a few things that each company could do better. We also evaluate the suspension parts from both companies before answering your most-asked questions.
Moog vs. Mevotech: Which Is Better?
Both companies provide parts that are similar to or even better than OEM. Mevotech has aftermarket suspension parts that are lower-priced than Moog but have better warranty protection. In comparison, Moog has user-friendly parts that are easier to install, but you will pay more for them. 
These suspension parts are durable and high-quality, so you aren't going to be led astray with either option. Evaluate your needs and your budget to see what works best for you.
We also recommend reading through some customer reviews before buying any auto part. You can get a good feel for how well the parts hold up and what others think of the performance by taking advice straight from the source.
RELATED: OEM vs. Aftermarket Parts: Differences and Which is Better?
Moog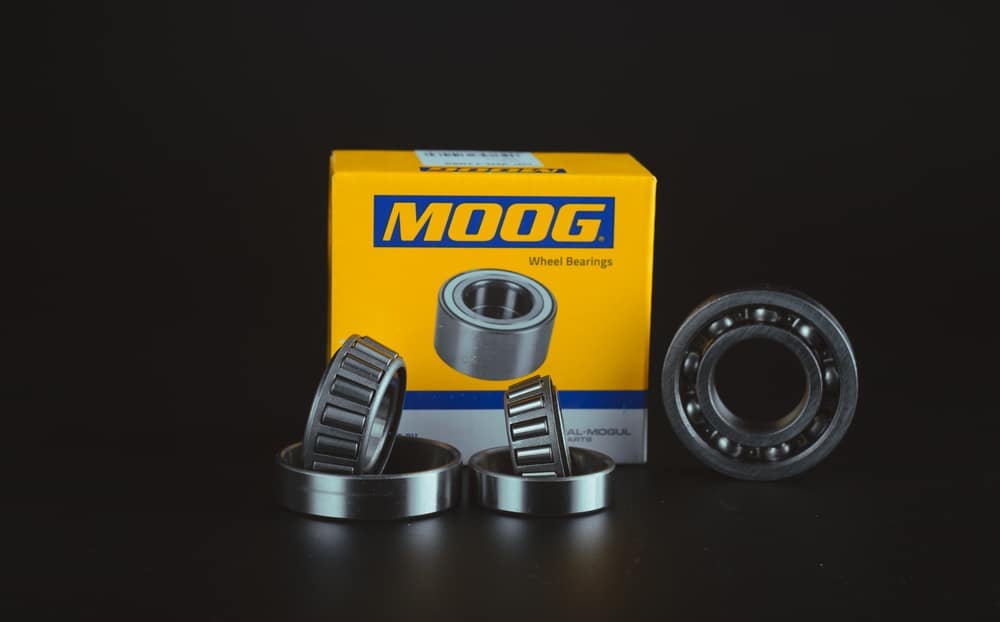 Moog suspension parts are owned by Federal Mogul. Moog has been around since the early 1900s and is an American-based company. In 2001, it became a global company by entering the European market. Now, there are manufacturing plants located all over the world.
Moog creates high-quality suspension parts but is also known for steering components too. What Moog is most praised for is having easy-to-install parts. Plus, the website offers detailed documentation on all of the parts. You can educate yourself and get some helpful tips without leaving home. With a little reading, you can gain enough knowledge to look like a certified technician.
Moog Pros
Durable parts
Simple installation
Wide variety of parts to choose from
Educational website
Moog Cons
Warranties typically three years or less
Expensive
Mevotech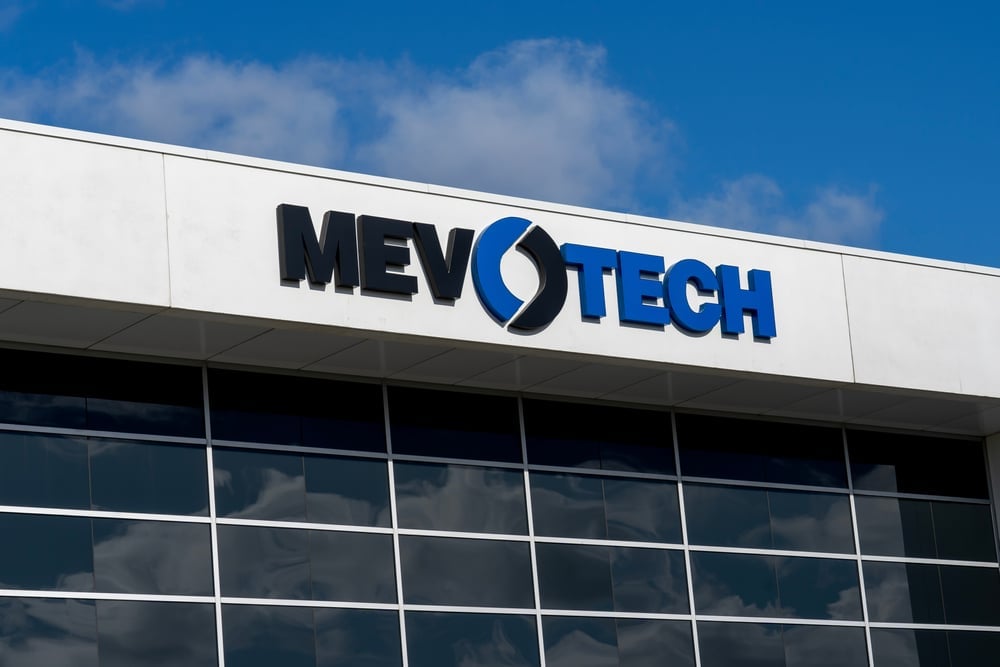 Mevotech may not be as widely known as Moog. The company has been around since 1982 and is based in Canada. The parent company also has three brands beneath it: Tough Terrain Extreme (TJX), Mevotech Supreme and Mevotech Original Grade.
As professional technicians, we prefer the Mevotech Supreme for maximum durability on cars we work on. However, the Original Grade can provide a more cost-effective replacement. If you have an off-road vehicle, you may prefer the TJX brand instead.
Mevotech Pros
Limited lifetime warranty offered
Lower prices
Can be better than OEM sometimes
Multiple quality grades are available
Good fitment on many parts
Mevotech Cons
Not as durable as Moog
Difficult to install
Key Differences Between Moog and Mevotech Suspension Parts
To properly evaluate the two suspension part companies, it helps if you break down the comparison among the top categories you care about. Let's look at the prices, customer service, durability, ease of installation and warranty.
1. Prices
Both of these companies are considered high-end. They aren't going to sell cheap parts, so don't expect to save a lot of money with either option.
Between the two, Moog suspension parts normally cost more. Mevotech does a better job of providing a few different price range options among the various brands.
2. Customer Service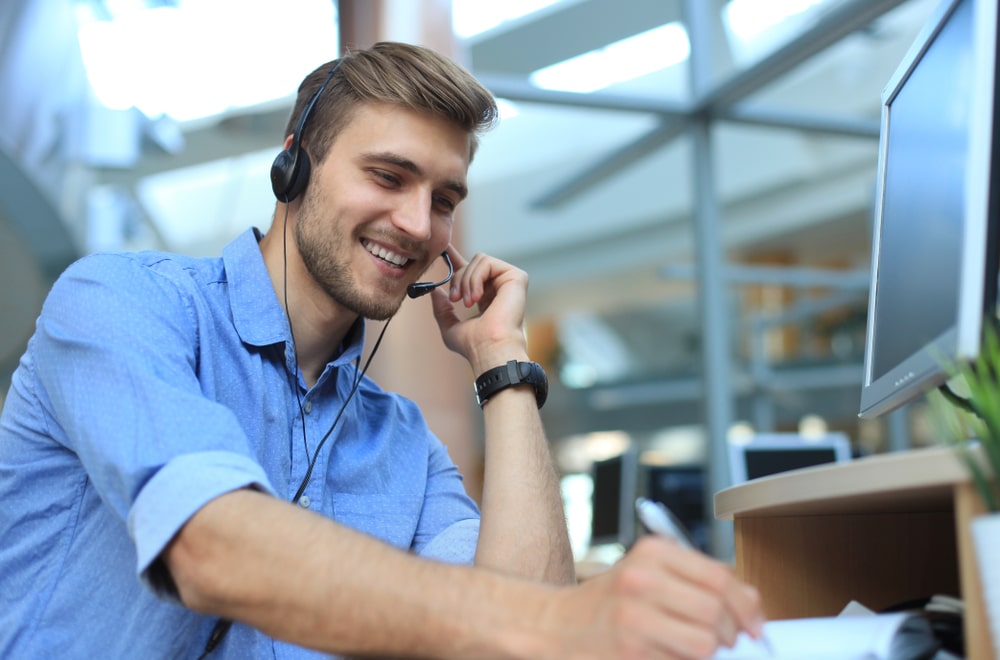 For the home user, it's helpful that Moog has education documentation on the website. If you need help getting parts installed, Moog is much more helpful in that department.
Additionally, Moog's headquarters are in the United States. The company does operate factories across the world. In comparison, Mevotech has its headquarters in Canada. According to customer reviews, you can get great support from either company.
3. Durability
Both brands are going to be more durable than stock parts. You can't go wrong either way, but Moog does tend to get better reviews.
Moog parts are going to provide a little more durability across the board. Although some parts may be better than others, which we will discuss in-depth down below.
4. Ease of Installation
If you are an expert technician, the installation might not be as much of a concern to you. However, home mechanics are going to want the parts that are easiest to install.
In general, Moog parts seem to be easier to deal with. Not only are the instructions self-explanatory, but the website offers help with almost any need. Mevotech doesn't offer the same level of support, often making it more difficult to complete a repair job, especially if you aren't experienced.
5. Warranty
Both companies offer different warranty terms. While it's important to judge a product by the warranty, it's not the only thing to consider. As an example, Mevotech does have a lifetime warranty available, which seems like the better option. However, the part is only going to be warrantied if there's a manufacturing defect. Additionally, not every part comes with this lifetime option, so you need to read the details carefully.
Moog has a three-year warranty available with some parts, which is plenty long to weed out manufacturing defects. So, don't get too caught up in the length of the warranty. As with any parts, there will be some with a much shorter warranty term, mainly just because of how quickly they can wear.
6. Fitment
We all know that the fitment of aftermarket parts can sometimes be quite poor, and this makes any mechanic job a nightmare. We have found that it's difficult to determine who makes the best parts when it comes to fitment, as it is very individual depending on the part and the car model and make.
Moog vs. Mevotech Parts Comparison
While Moog seems to be a top choice for most people, it's also important to judge between the individual parts. Let's look at a few of the most popular.
Moog vs. Mevotech Wheel Bearings and Hub Assembly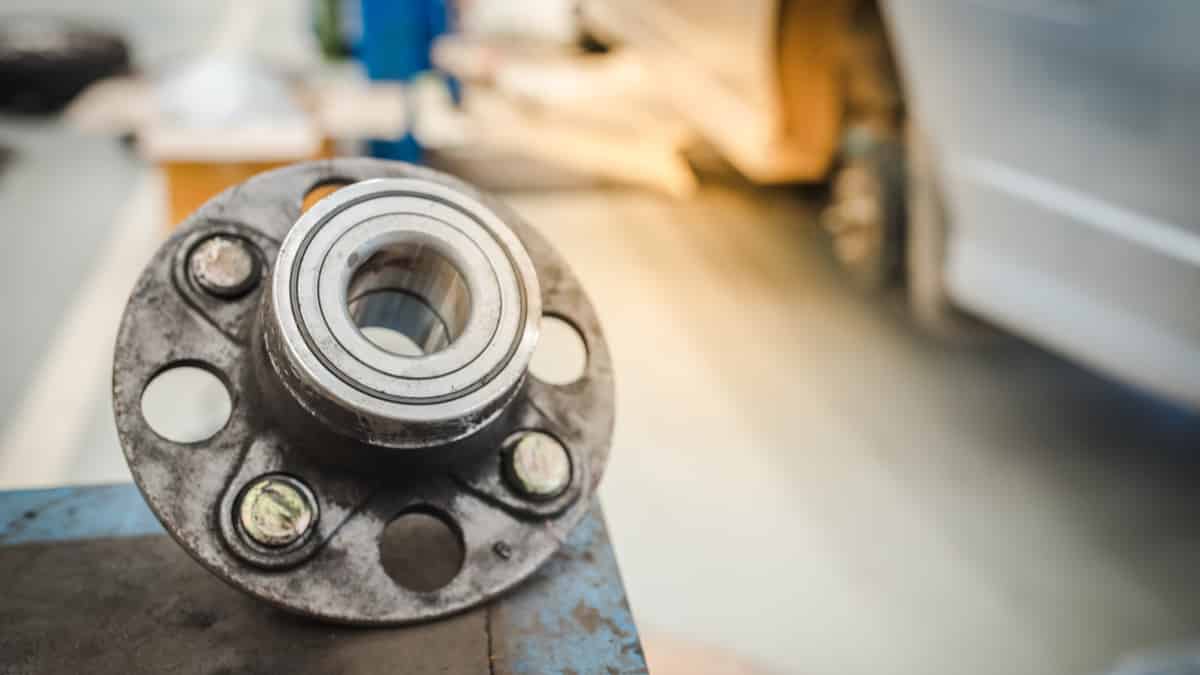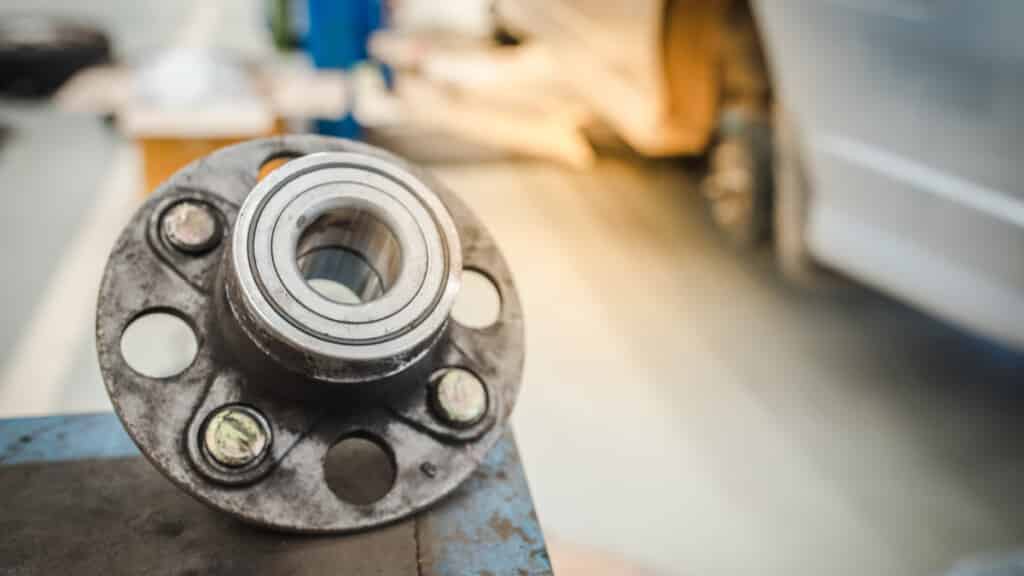 When the wheel bearings start to make a rumbling sound, it's time to replace them. Both companies provide hub assemblies and wheel bearings that meet OEM specifications.
Mevotech offers a pre-lubricated assembly that's simple to install, but it only comes with a one-year warranty instead of the typical lifetime. It's also the cheaper of the two. Moog creates an assembly that's constructed of heat-treated steel for added durability that's worth paying a little extra for.
Moog vs. Mevotech Control Arms
When it comes down to the control arms, you may be better off deciding strictly by price. That's because both companies do a great job of constructing this part.
Mevotech control arms come complete with the ball joints and bushings for a great value. In comparison, the Moog control arms sometimes only have the ball joints included. Yet, you will pay about the same price for either.
Moog vs. Mevotech Sway Bar Links
The sway bar links are responsible for transferring weight between both sides of the vehicle. They prevent leaning during a turn and need to be replaced when worn.
The Mevotech sway bar links include durable metal bushings covered with a rust-resistant coating. On the other hand, Moog has bushings, a barrel lock and coated washers with the links for a fast installation.
Moog vs. Mevotech Tie Rod Ends
Tie rod ends are a vital component of the steering system. This part connects the knuckle to the steering gear mechanism.
Both Mevotech and Moog make comparable tie rod ends. For this part, you are better choosing by price alone, which makes the Mevotech Supreme the winner.
Moog vs. Mevotech Ball Joints
Mevotech ball joints are durable and strong. Because they contain a metal-to-metal construction, they are made for dealing with pressure. The ball joints are also resistant to corrosion.
However, Moog ball joints have metal gusher bearings for smooth rotation. Yes, they do cost more, but they also come with Belleville preload washers that absorb impacts. It's also a top choice because they are super easy to install.
FAQs
Is Moog made in China?
Moog is an American brand, but the parts are manufactured all over the world. You can find the origin of the parts by looking at the label on the box. Each part may come from a different location, so it's difficult to say where every component is going to be made. 
Is Moog better than Mevotech?
On many levels, Moog is considered a better option. The parts are durable, easy to install and there are plenty of options to choose from. However, Moog parts are also more expensive than Mevotech and usually have a shorter warranty term. 
Are Mevotech tie rods any good?
Yes, you won't lack durability with Mevotech tie rods. They are comparable to Moog tie rods but for a fraction of the cost. Plus, tie rods are generally easy to replace, so you won't need detailed instructions from the manufacturer. 
Is Moog a good brand for ball joints?
Moog makes some of the best ball joints with the metal gusher bearings. These are some of the most expensive ball joints on the market, but well worth the cost if you want extreme durability and plenty of rotation. They are also simple to install, even for a novice mechanic.  
Conclusion
Choosing between Moog and Mevotech suspension parts is never an easy decision. Even when we are faced with the choice as professional techs, we have to stop and examine the options for ourselves. Both companies are known to provide durable and long-lasting parts, so you aren't going to make a bad decision.
However, if you want to save a little money, you could go with Mevotech just to keep some extra cash in your pocket. If money is no expense, then we will almost always recommend spending a little more to use Moog parts.