Wheel bearings are components that are designed with high precision to ensure that they support the smooth running of mechanical movements.
Apart from simply facilitating movement, bearings also help to carry heavy loads with great ease and efficiency.
There are different types of bearings, including ball bearings and roller bearings, generally used in cars. This type is used especially because it can support both radial and axial loads. Let's take a quick look at the possible signs that you are dealing with a bad wheel bearing.
Bad Wheel Bearing Symptoms
The main symptoms of a bad wheel bearing include:
Grinding or grating sound from the wheels
Shifting noise when turning left and right
Worn patches on tires
Play in wheels
Your Car Feels Loose
There can be a variety of symptoms and effects of a faulty wheel bearing. Here is a more detailed list of the signs of a bad or failing wheel bearing to look for:
1. Grinding or Grating sound from the wheel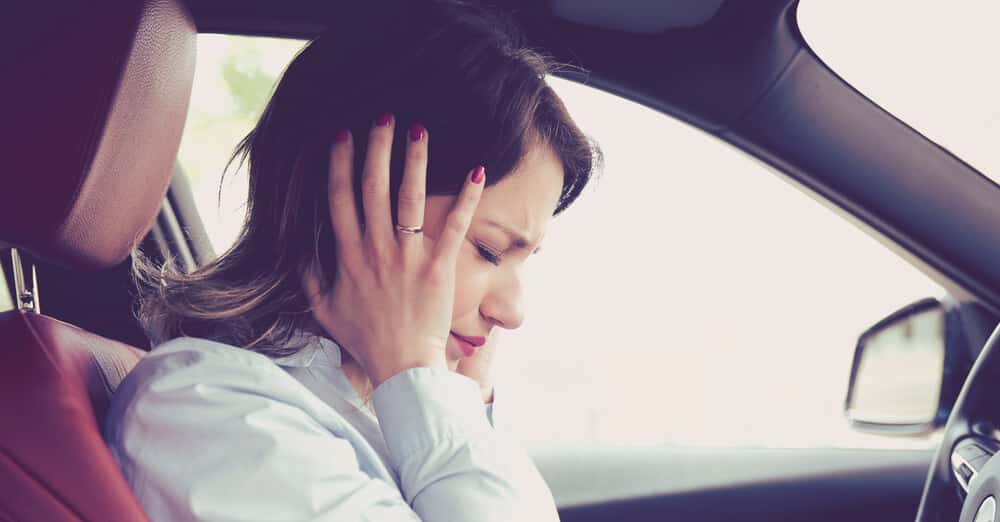 One of the most common and most recognizable symptoms associated with bad wheel bearings is noise emanating from a moving vehicle's wheel. You may confuse this with engine noise, but you will probably hear a crunching or grinding sound that becomes louder as the vehicle accelerates if you listen closely.
Because wheel bearings are not known to wear so often, the noise is usually mistaken for something else, and the problem is overlooked.
Mostly, wheel bearings are made of hardened steel and can withstand high forces. Bearings are usually destroyed by heat and water. Heat is generated when there is little or no lubrication, and water can sometimes permeate the wheel bearing. In most cases, newly manufactured wheel bearings are fully sealed.
These seals help to protect the wheel bearing from destructive elements such as water, dirt, etc. However, if this seal is broken, the wheel bearing starts to fail and make noise.
2. Shifting Noise Left to Right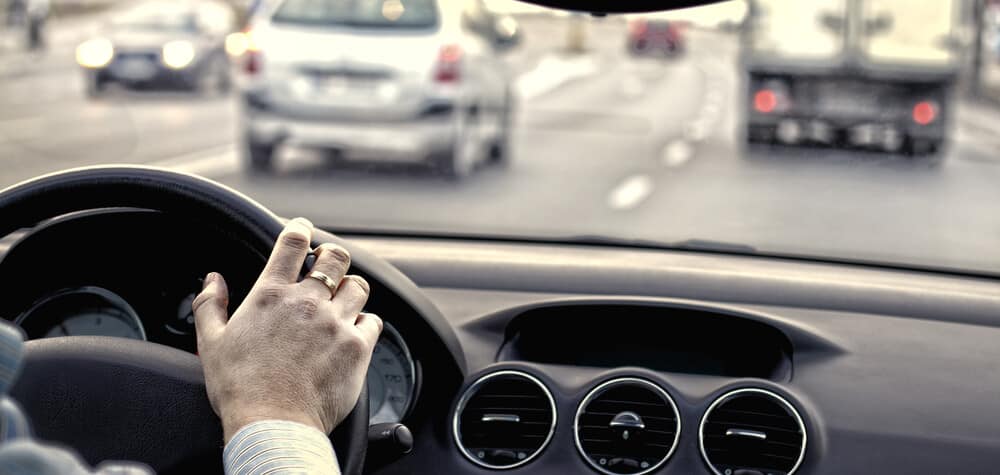 Another result is if you drive the car at a speed of about 50 miles per hour and if you steer it to the left and right by shifting its weight from left to right, it will start making noise. Be sure to steer gently, as high speeds and rough cuts can tip your car over.
If you steer from left to right or from right to left, the sound effect will be different. For example, if you turn right and the noise decreases, your left wheel bearing is damaged, and if you turn left and the noise decreases, it means that your right wheel bearing is damaged.
3. Worn Patches on Tires
The wheel bearing can be so worn that you have a play in the wheel; this makes the wheel alignment faulty and will wear your tires in strange ways.
It is therefore recommended to have a look at the tires as well. But don't forget that these stains on tires can also be the result of worn wheel bearings.
4. Play in Wheels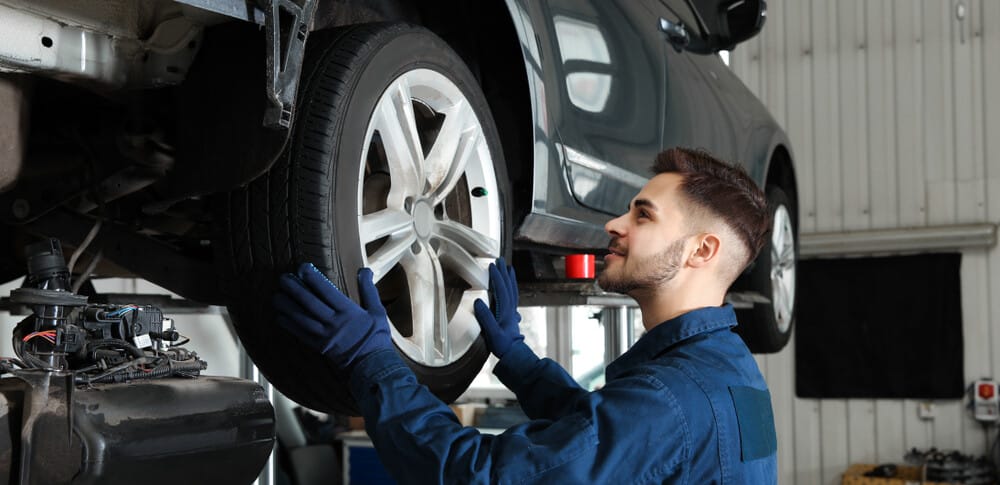 If you lift your car's suspension with a floor jack and you can feel a play in all directions when you grab a wheel and rocking it back and forward.
If there is play in all directions, it might be a wheel bearing, but remember that it can also be a bad steering tie end or another control arm if it is just in one direction.
Remember that some older cars have some play in the wheel bearings from the factory, and it is nothing to worry about. If you have a newer car tough, something is wrong if you can feelq play.
5. Your Car Feels Loose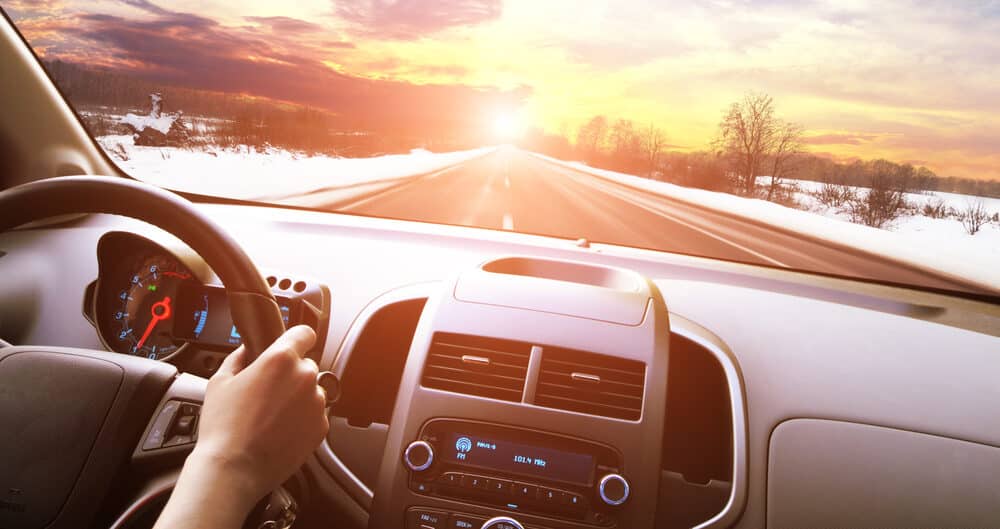 The wheel's looseness, also known as wheel play, is another common symptom of a bad wheel bearing. When the bearing becomes spoiled, it begins to get lost inside the wheel hub and wheel spindle, making the vehicle feel loose when steering.
You may feel the car is not as stable on the highway as it once was. However, if you can feel this and if a wheel bearing causes it, this has become a mechanical emergency, and you have to replace it immediately.
What is the function of a Wheel Bearing?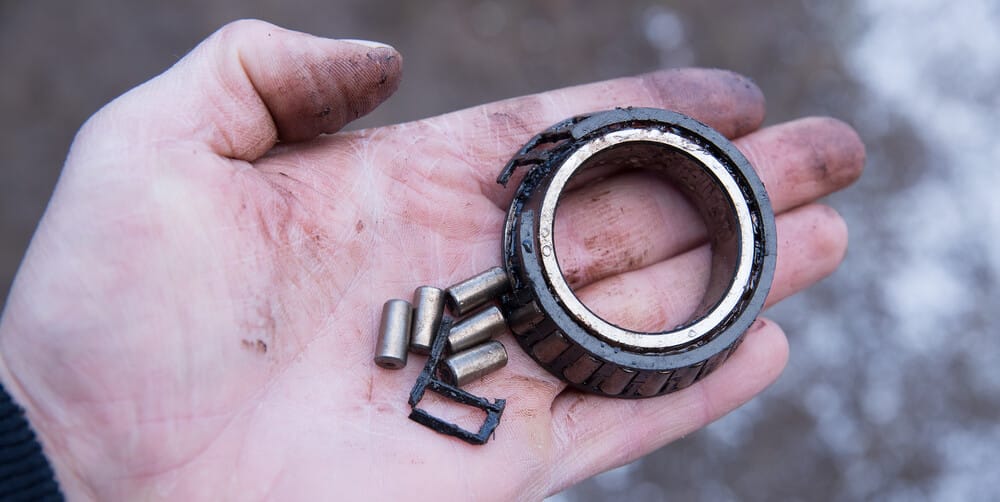 Wheel bearings are essential for the operation of your car. They are located on a metal axle shaft and are permanently installed in the hub on most car models. The wheel bearing is essential for the proper functioning of the hub, the tire and the wheel assemblies of the car to work together and spin the wheel.
The wheel bearing ensures smooth movement and rotation of the hub assembly, ensuring smooth tire and wheel rotation.
A malfunction of the wheel bearing results in various signs or symptoms, some of which are clearly visible, while others might be confusing. It is difficult to diagnose, because the car needs to be driven to diagnose the problem.
Where is the wheel bearing located?
The wheel bearings are located at the outer part of each suspension, behind the brake disc and the wheel hub.
Some wheel bearings are pressed into the wheel hub and can be impossible to see without removing the brake disc and the wheel hub, while others are installed as a whole hub with bolts. This makes it easier to see the wheel bearing.
So how much does it cost to replace the wheel bearing? This answer depends on a lot of different factors. You can find full information about a wheel bearing replacement cost here: Wheel Bearing Replacement Cost
Testing A Wheel Bearing
FAQs
Is it safe to drive with a bad wheel bearing?
No. It's not safe to drive with a bad wheel bearing. If the bearing is very bad, it can actually cause the wheel to lock up when driving at high speeds, which can lead to an accident. A bad wheel bearing can also wear out other parts of the car, which will cause a higher repair cost.
How long can you drive with bad wheel bearings?
If you know your wheel bearing is bad, don't drive it at all except carefully to the mechanic. A bad wheel bearing can cause the wheel to lock, which is both dangerous for you and others.
Will my tire fall off with a bad wheel bearing?
Your tire will most likely not fall off due to a bad wheel bearing, as it is still held by the brake disc. However, a bad wheel bearing can cause the wheel to lock up, which is almost as bad as if the wheel fell off.
What does a worn wheel bearing sound like?