The Subaru Outback is a crossover SUV/wagon that's been in production since 1995. This Subaru model has been sold millions of times in America, making it a top choice among enthusiasts. However, it can be difficult to determine the best and worst years of Subaru Outback models to ensure you get the right one.
To protect your used car purchase, we've outlined the best Subaru Outback model years and picked a few that you should avoid. We also look at the top Subaru Outback complaints and answer your top questions at the end of the review.
Best Subaru Outback Years
Based on customer reviews and recall information, the best Subaru Outback years include the 2005 and 2023 models. It's also wise to check out the 2009, 2021 and 2022 Subaru Outback models, as each is considered reliable by consumers.
Let's dive into each of these in more detail.
1. 2005 Subaru Outback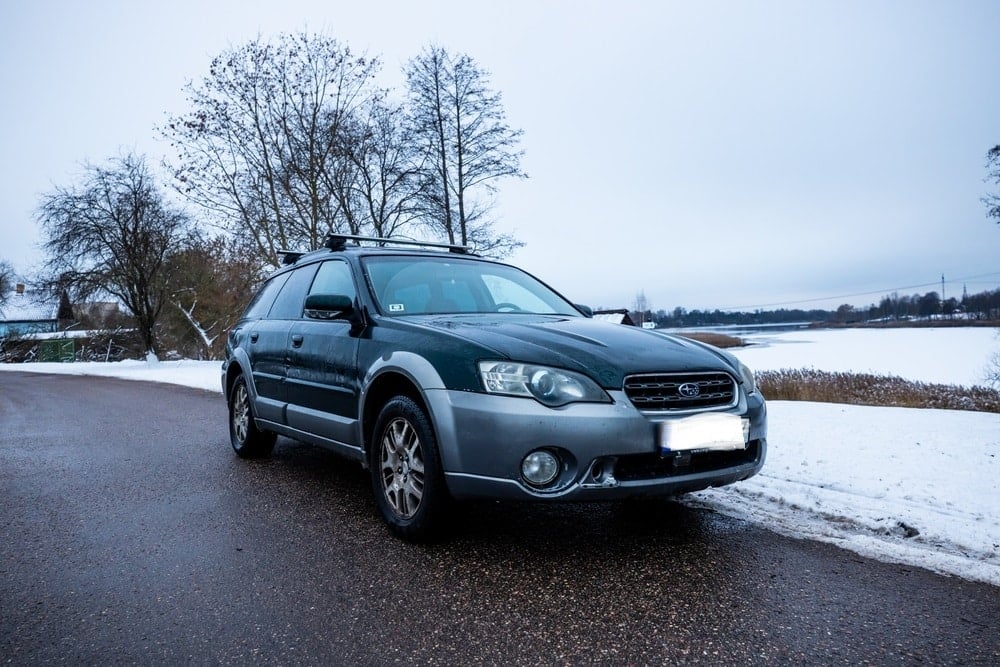 If you need a cheaper Outback, we recommend checking out the 2005 model. It's part of the third generation and it offers plenty of performance. In fact, the turbocharged model can output 250 horsepower from the four-cylinder engine.
Even though it's aging, it still has many outstanding features, such as standard all-wheel drive and excellent ground clearance. You can also choose a six-cylinder engine with this model if you prefer.
2. 2023 Subaru Outback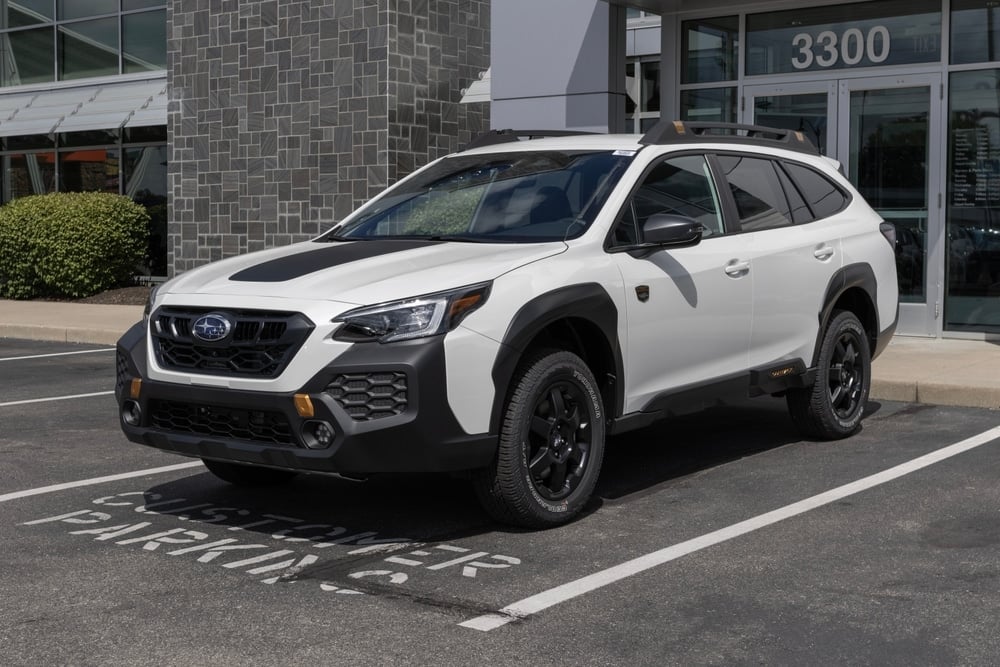 The 2023 Outback made KBB's list of Best Midsize SUVs, proving that it's a top choice. Not only does this model have a stylish exterior, it's also built to be rugged. If you plan to off-road, take advantage of the 8.7" of ground clearance and standard Symmetrical All-Wheel Drive system.
This model comes with two powertrain options. You can choose the 2.5L four-cylinder or upgrade to the 2.4L turbo-four for additional excitement.
3. 2009 Subaru Outback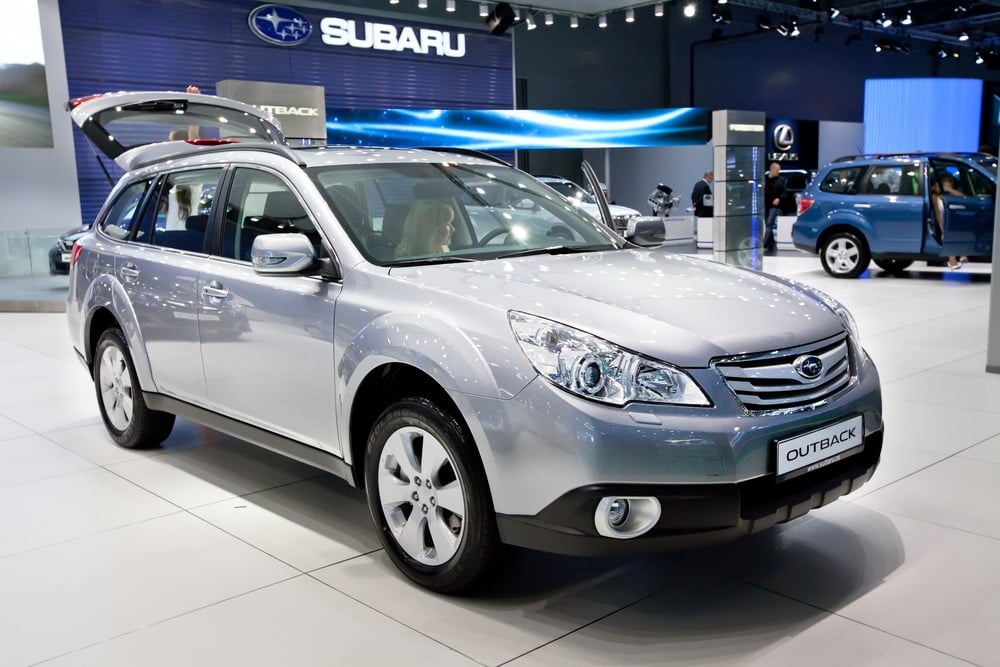 It's hard to find negative reviews about the 2009 Outback. It's a preferred option among used models. The engine was improved for this year and the Turbocharger XT was available with its 250 horsepower.
The 2009 Outback also seems to be aging well, helping to retain some of the resale value. Even though it's older, there's a lot of advanced technology that can't be found in other models from the same time.
4. 2021 Subaru Outback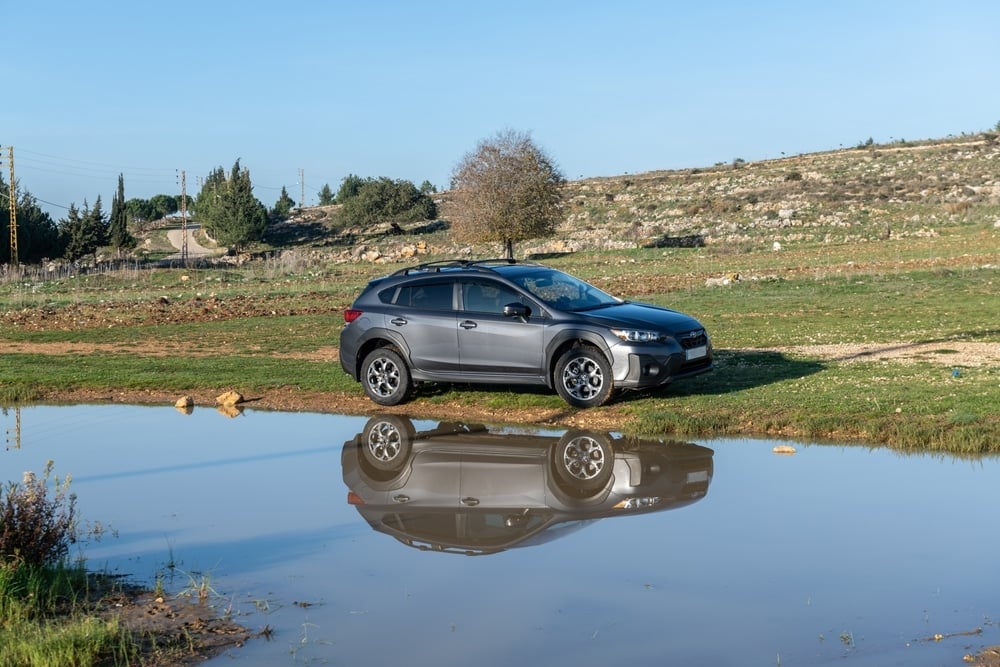 The 2021 Outback is part of the 6th generation, making it one of the best for handling, features and efficiency. With the advanced safety features and high resale value, it's one of the best-used options you can buy.
It also includes the same powertrain options as the newer models. You can choose from the 2.5L four-cylinder or upgrade to the 2.4L turbo-four for better acceleration and speed.
5. 2022 Subaru Outback
The benefit of driving a 2022 Outback is that you get the newest generation without spending money on a brand-new vehicle. The cabin is spacious, full of the best technologies and soundproof to reduce road noise.
With minimal complaints from drivers, this remains a top choice. Plus, it's covered by a factory warranty, so if anything goes wrong, at least it's covered.
Worst Subaru Outback Years
Not all Subaru Outback models are worth driving. Based on our research, the worst model years include the 2011 and 2010 Outbacks. However, you may also want to avoid the 2020, 2013 and 2019 Subaru Outback models because of mechanical issues.
Here's more information about each of the model years.
1. 2011 Subaru Outback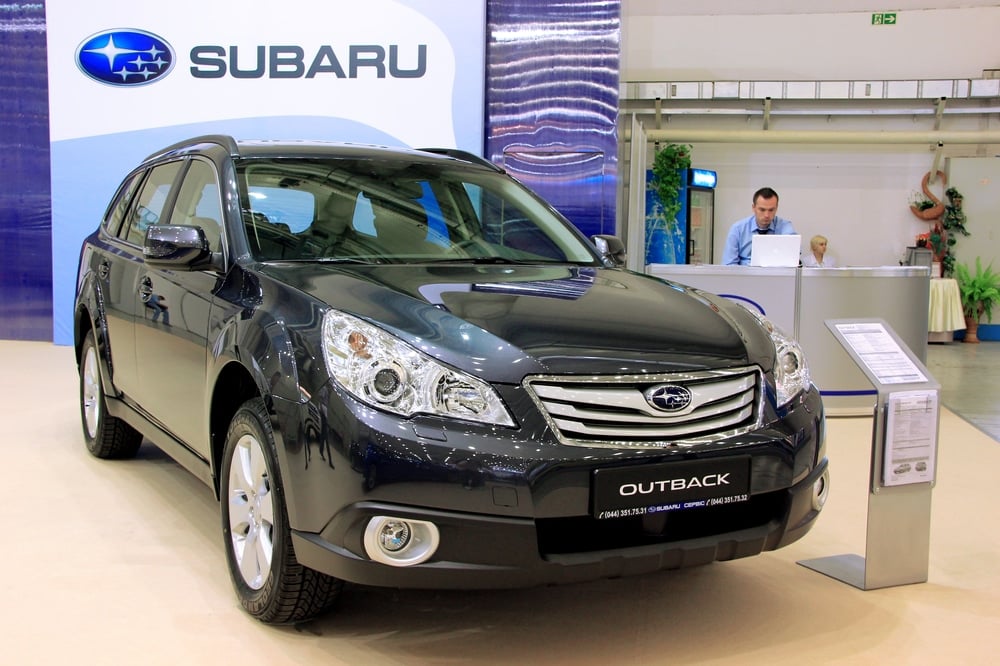 Among the top complained-about models, the 2011 Outback seems to consistently show up. While it's the second model from the fourth generation, it seems to have more trouble overall. There have been issues with the headlights burning out quickly or melting the housing.
Transmission complaints are also coming and this model took part in the massive Takata airbag recall. Overall, this Outback ends up costing owners more money than it's worth because of all the repairs.
2. 2010 Subaru Outback
The 2010 Outback is also part of the Takata airbag recall, with more than 74,000 models affected. Yet, that's not the only issue faced by this Outback. Consumers have complained about a defective brake line and engine troubles, from leaking oil to a no-crank situation.
The transmission doesn't fare much better. The torque converter can lock up while braking, leading to a loud, annoying noise. Additionally, there are complaints about the headlights and steering wheel, as if there needed to be any other issues.
3. 2020 Subaru Outback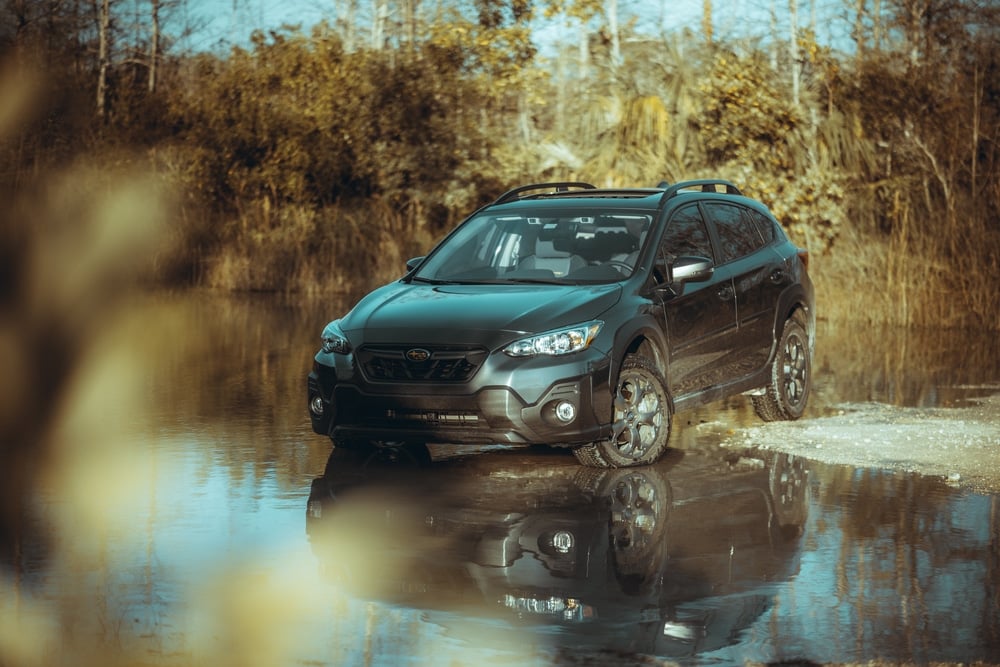 The 2020 Outback was the first model of the newest generation. There were some serious bugs that needed to be worked out before this generation could become a favorite. The windshield may have received the most complaints, with how easily it can crack or break.
Plus, the vehicle speed control seems to be defective at times, putting drivers at risk for an accident. There are also complaints about the headlamps, causing other motorists to be blinded.
4. 2013 Subaru Outback
During the 2013 model year, the Outback suffered from an excessive amount of oil consumption. It became one of the most embarrassing models in the Outback history. In fact, Subaru was hit with a lawsuit due to the faulty piston rings that allowed for oil leaks into the combustion chamber. By 75,000 miles, most Outback models had serious engine troubles.
Those weren't the only problems. There are also complaints about the transmission and steering system.
5. 2019 Subaru Outback
The biggest issue with the 2019 Subaru Outback comes down to the windshield. It's fragile and can crack easily. There was a lawsuit about the problem, but Subaru didn't change the design of the windshield until future model years rolled out.
Aside from the windshield, there have also been electrical system complaints. These are all problems that owners aren't looking to pay for out of pocket.
Most Common Subaru Outback Problems
Among the top complaints from Subaru Outback owners, these models tend to suffer most from excessive oil consumption and cracked windshields. There's also unintended acceleration and headlights that burn out prematurely that owners need to worry about.
Here's some more information about these Subaru Outback complaints.
Excessive Oil Consumption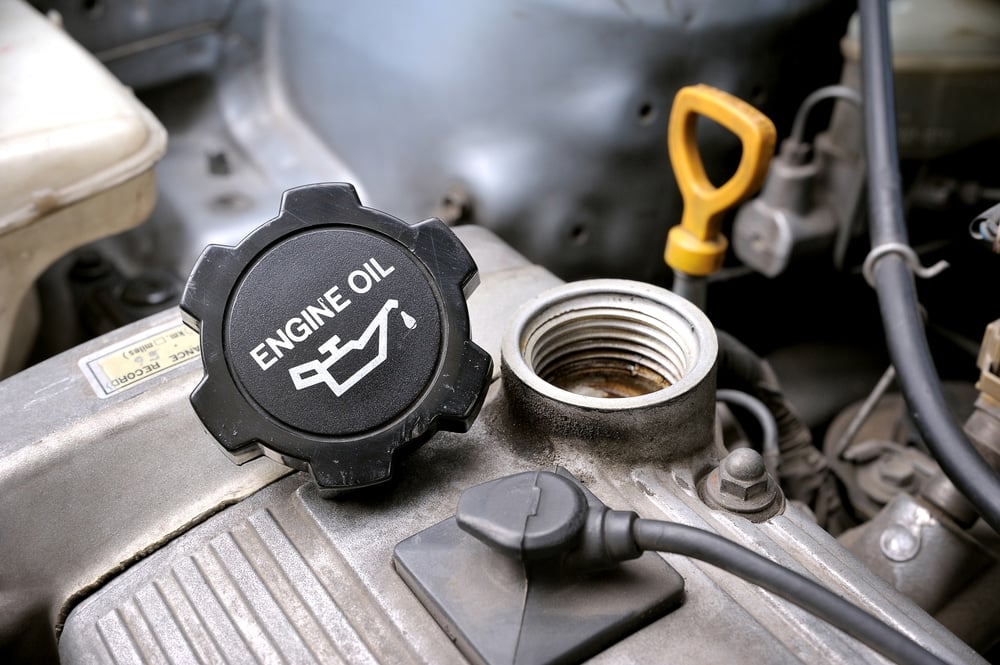 The most significant Outback issue has to do with the engine. 2011 to 2013 models go through a lot of oil because of a faulty piston ring that allows oil to burn or leak. When left unrepaired, the engine also fails prematurely.
In 2014, there was a class action lawsuit because of the problems. This dispute was resolved in 2016 when Subaru agreed to extend the warranties and fix the damage. However, many customers complained that the dealership service center would lie and say that the engine wasn't using more oil than normal to get out of making the warrantied repairs.
Cracked Windshields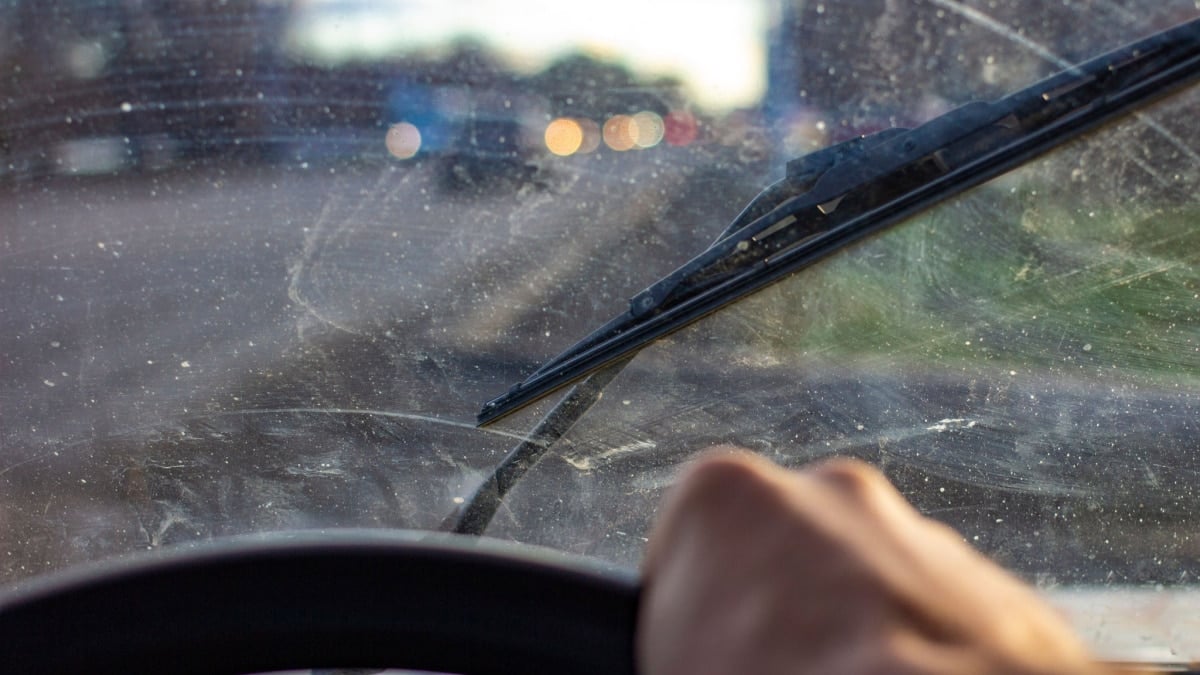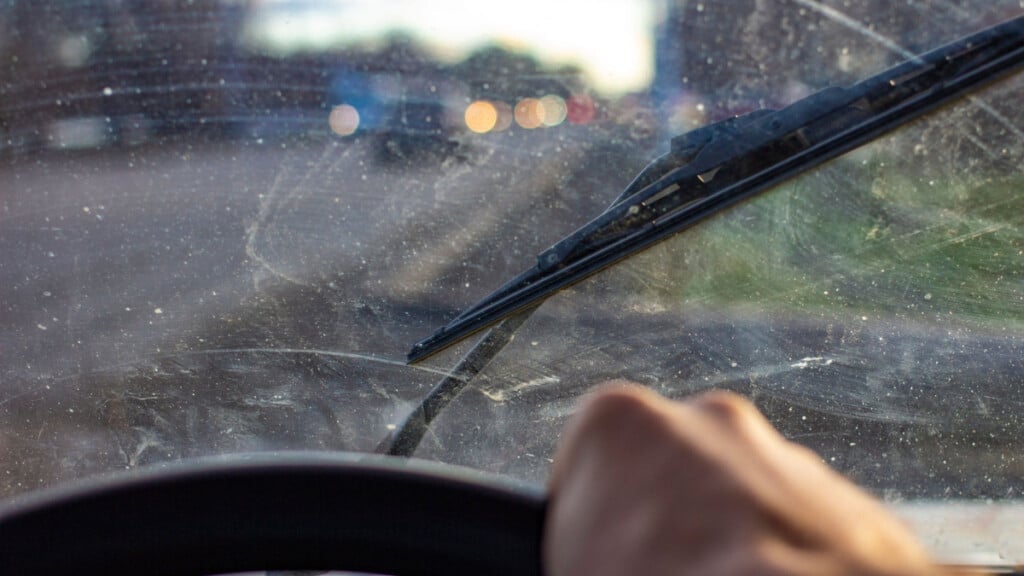 The windshields used in some Subaru models were subpar, leading to excessive cracking and breaking despite no impact occurring. The 2017-2019 Subaru Outback models seem to be most affected by this defect.
Because a cracked windshield can impair the view of the driver and reduce the structural integrity of the vehicle, it's considered a safety issue. Yet, some customers would replace the windshield only to have it happen again shortly afterward.
Unintended Acceleration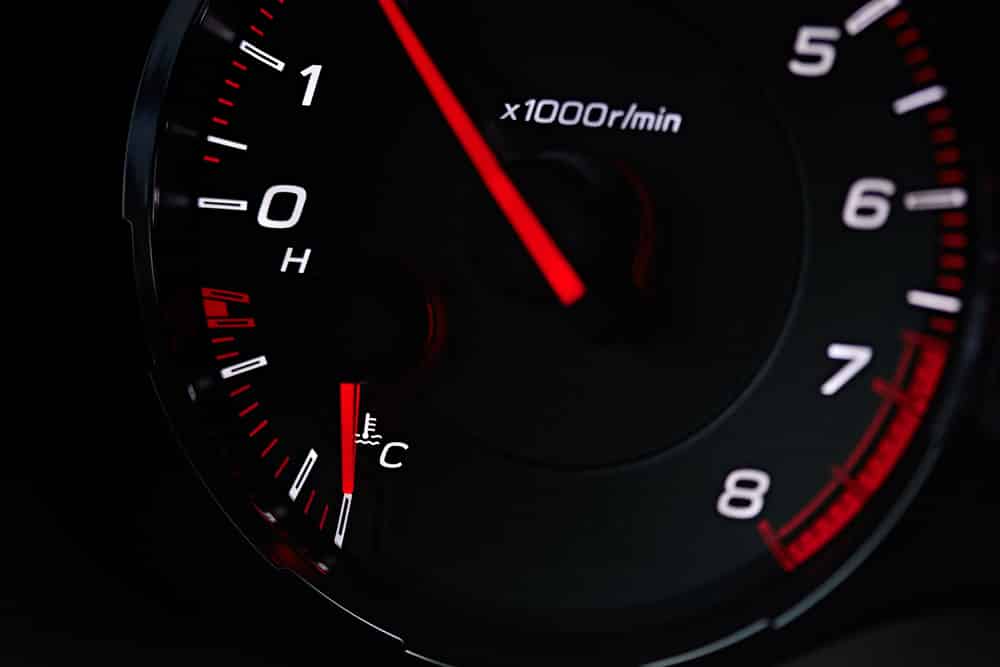 Some 2015 to 2019 Subaru Outback models have struggled with unintended acceleration. While it's not clear exactly what's been causing the trouble, many experts point to the brake override system. Whatever's causing it, this is a serious safety issue that has probably already caused a number of accidents.
Instead of looking at the problem, Subaru has chosen to blame drivers for accelerating when they shouldn't. All that's created is more lawsuits.
Headlight Bulbs Burnout Prematurely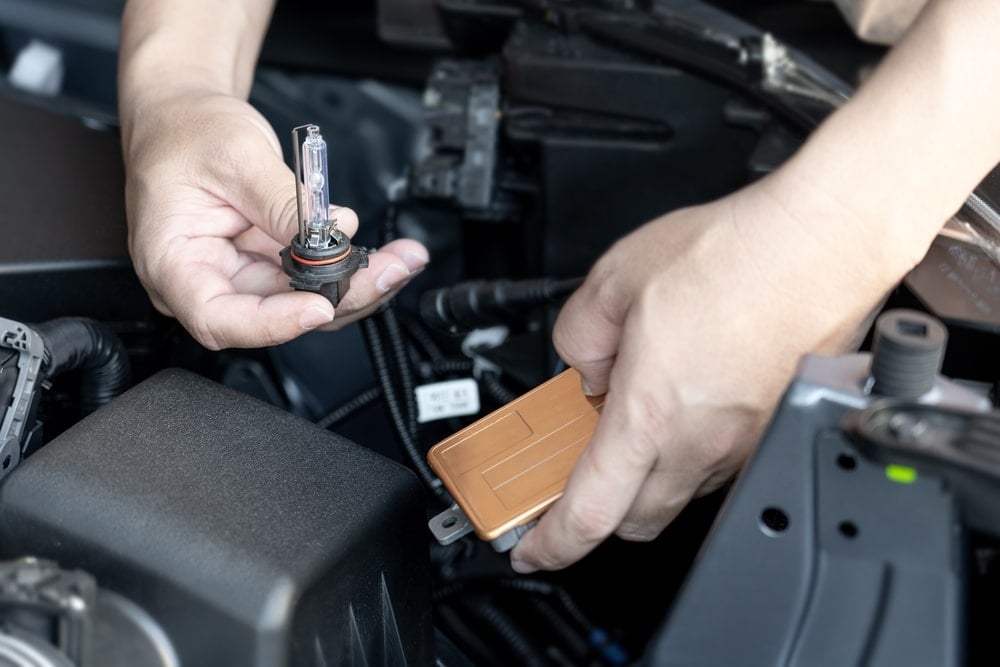 While it may not seem like a big deal, the fact that the Outback headlight bulbs can burn out prematurely is a massive problem. Owners need to replace the headlight bulbs every four to six months, which can cost $100 or more.
On top of that, the defect is causing more than just the bulbs to burn out. The housing is also melting because of the problems. 
Is 2017 a bad year for Subaru Outback?
Overall, the 2017 Subaru Outback isn't a top choice because of an issue with unintended acceleration. There's also a recall related to losing steering ability and the NHTSA has issued a warning not to drive the Outback until it's repaired. If you have the choice, we would suggest avoiding the 2017 Outback.
What are the weaknesses of a Subaru Outback?
The biggest complaint with some Subaru Outback models is excessive oil consumption. A defect with the piston rings led to engine troubles among the 2011 to 2013 Outback models. There are also reports about cracked windshields, unintended acceleration and burnt-out headlights with other model years.
Is the Subaru Outback safer than the Forester?
The Insurance Institute for Highway Safety (IIHS) awarded the Subaru Forester with the title of being a Top Safety Pick for the 2023 model year. This model has earned the title 17 times (2007-2023). That's more than the Honda CR-V or Toyota RAV4 models. However, the Subaru Outback is also considered safe as an IIHS Top Safety Pick+ for ten years (2013-2023).
What is the average lifespan of a Subaru Outback?
On average, Subaru Outback models last up to twenty years or more (200,000+ miles) if you choose a reliable model and perform all of the regular maintenance. If you choose a model that has engine or transmission issues, it could die as early as 75,000 miles. That's why it's important to do your research first.
Conclusion
If you have your eye on a Subaru Outback, it's best to look into the model year before buying. With so many major mechanical issues in the Outback's history, you need to make sure you don't get a lemon. Consider buying the 2005, 2009 or 2021-2023 models if you want the ones that seem to be most reliable.
On the other hand, it's best to avoid the 2010-2011, 2013, and 2019-2020 Outback models. These seem to be riddled with defects that could quickly drain your bank account.