The Subaru Forester is a compact crossover SUV that has been in production since 1998. This model has gone through five generations and there have been more than two million models sold in the United States. That leaves many model years to choose from when looking to buy a used SUV. How can you know which are the best and worst years of Subaru Forester models?
To help you out, we ranked the top five Subaru Forester model years and show you five others you should avoid. We also look at the most common Subaru Forester complaints and answer your top Forester questions.
Best Subaru Forester Years
Among the top choices when looking to buy a used Subaru Forester, we recommend the 2008 and 2020 model years. You may also like the 2021, 2007 or 2013 Subaru Forester, all of which receive good rankings from customers and tend to be reliable.
Check out more information about each model.
1. 2008 Subaru Forester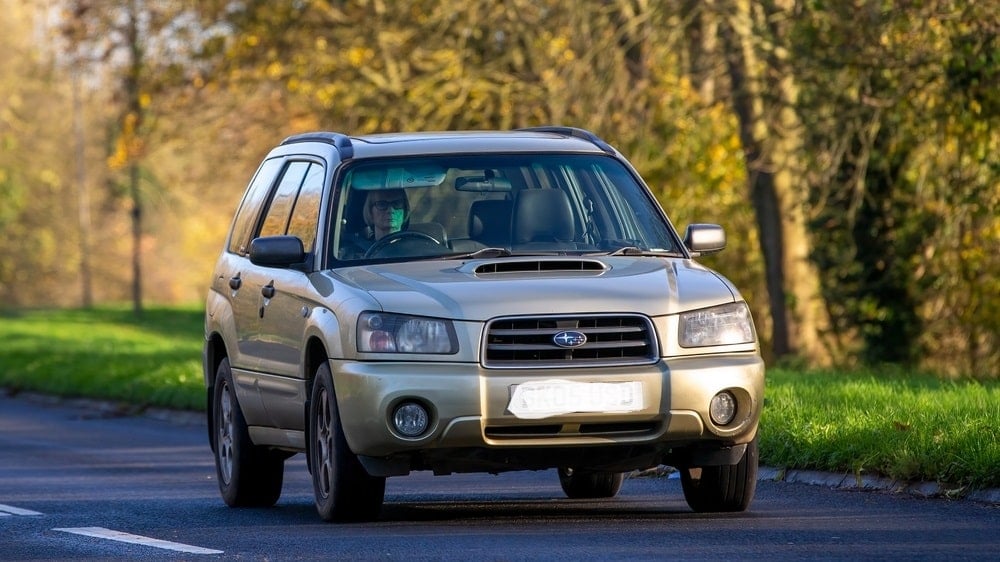 You can find an older Forester model and still rely on it to get you where you need to go. The 2008 model is the perfect example of this, with some customers proclaiming it's the best made. The 2.5L motor is a top choice and perfectly efficient.
The interior also holds up over time. With leather seats, it can look extremely luxurious even though you won't pay much to drive it.
2. 2020 Subaru Forester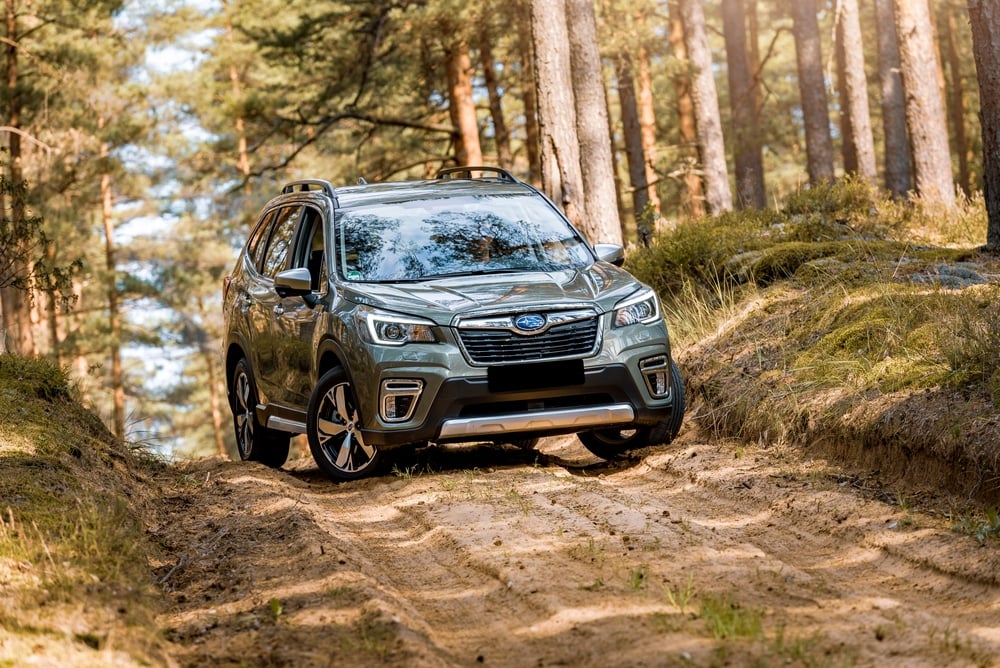 We are big fans of the 2020 Forester. You can get a great deal by now, considering it's a few years old, but the SUV still has plenty of life left in it. Plus, the advanced technology helps you feel like the model is brand-new.
The cabin is extremely comfortable and rated as one of the best among customers. Plus, there's minimal road noise, so you will be able to hear everyone during a long drive.
3. 2021 Subaru Forester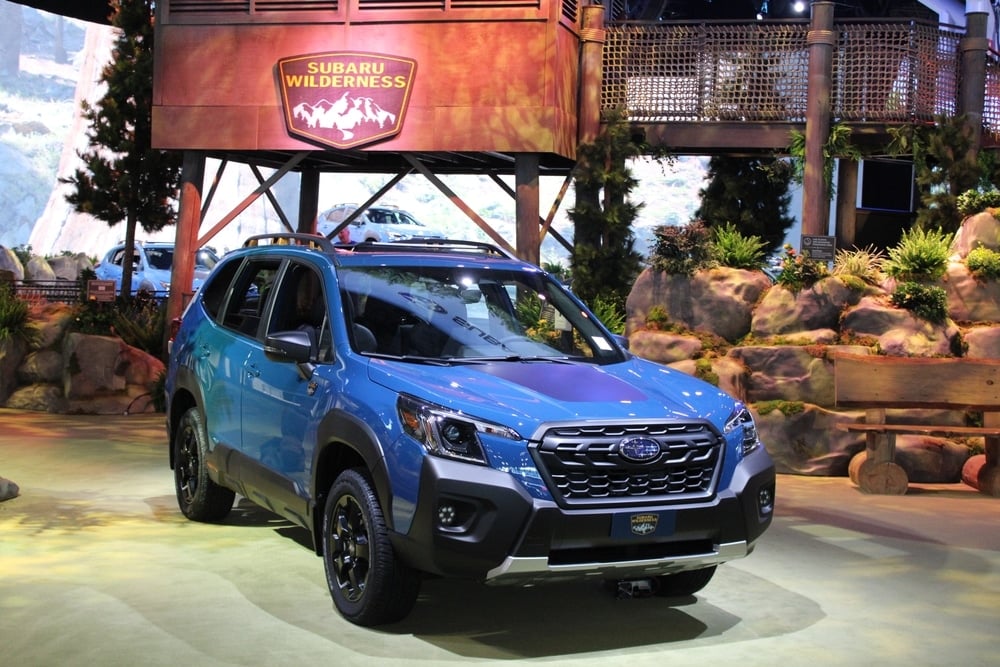 If you are looking for a newer model, consider the 2021 Subaru Forester. It comes equipped with an intuitive infotainment system, along with today's top tech features.
The fuel economy ratings are among the best in its class. At nearly 30 mpg, you won't be visiting fuel stations too often.
4. 2007 Subaru Forester
When it comes to older models, we would be leading you astray if we failed to mention the 2007 Forester. It's a budget-friendly option that's deemed reliable too.
The 2.5L engine is among the best offered and the interior is comfortable. There's also plenty of cargo space, which is helpful when heading to the store on a big shopping run.
5. 2013 Subaru Forester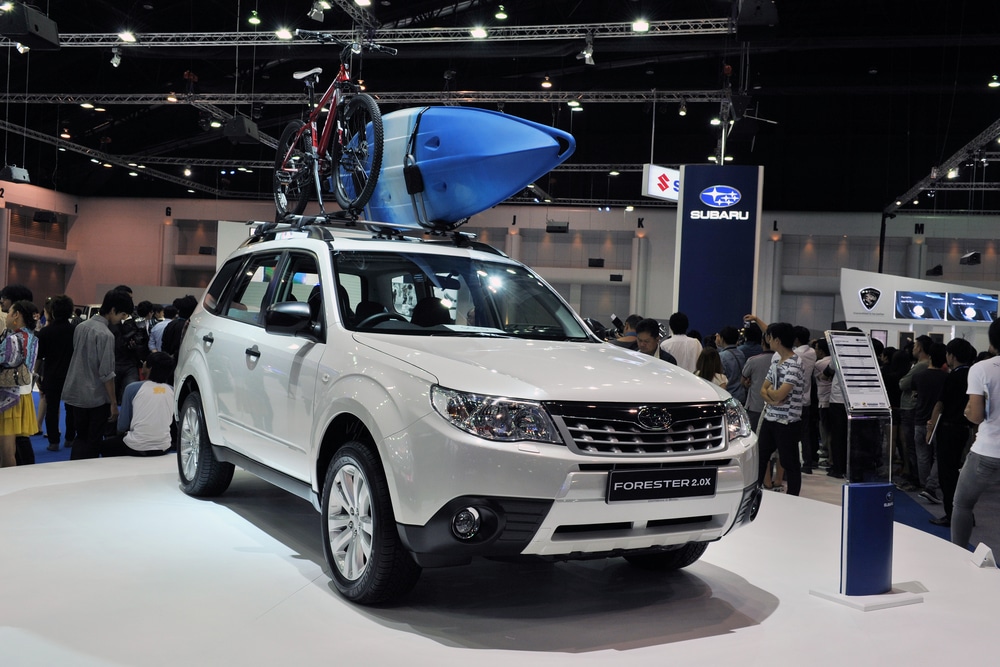 If you aren't looking to purchase too old of a model but you don't want a new model, the 2013 Subaru Forester fits just right. With the upgraded turbo motor, you can enjoy rapid acceleration and plenty of power.
Even though it's been around a decade, the safety systems are still pretty advanced. Plus, there are many airbags in the cabin, ensuring you get the protection you need in an accident.
Worst Subaru Forester Years
While it may seem that there is a multitude of reliable Forester models to choose from, there are also some to avoid. We suggest doing more research before buying a 2011 or 2014 Subaru Forester. Additionally, we can't recommend the 2017, 2010 or 2003 Subaru Forester models.
Here are some more details.
1. 2011 Subaru Forester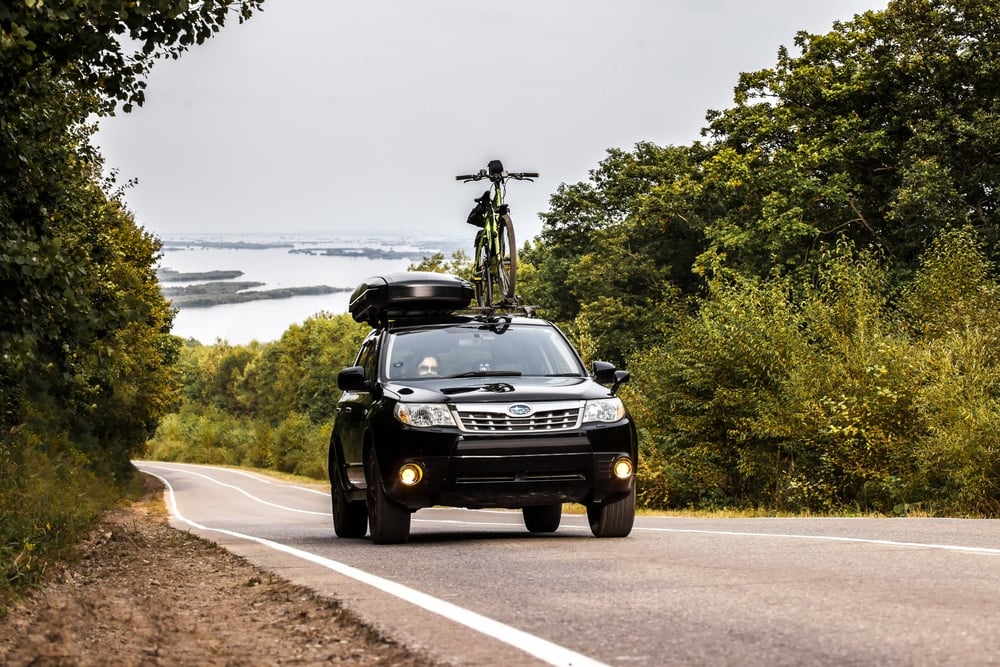 The 2011 Forester has a serious engine issue where the motor uses too much oil or leaks. Either way, left unchecked, these problems turn into engine failure.
Along with these problems, owners are also dealing with excessive burnt oil smells from all of the engine trouble. At times, the SUV also seems like it has unexpected acceleration, which could lead to an accident.
2. 2014 Subaru Forester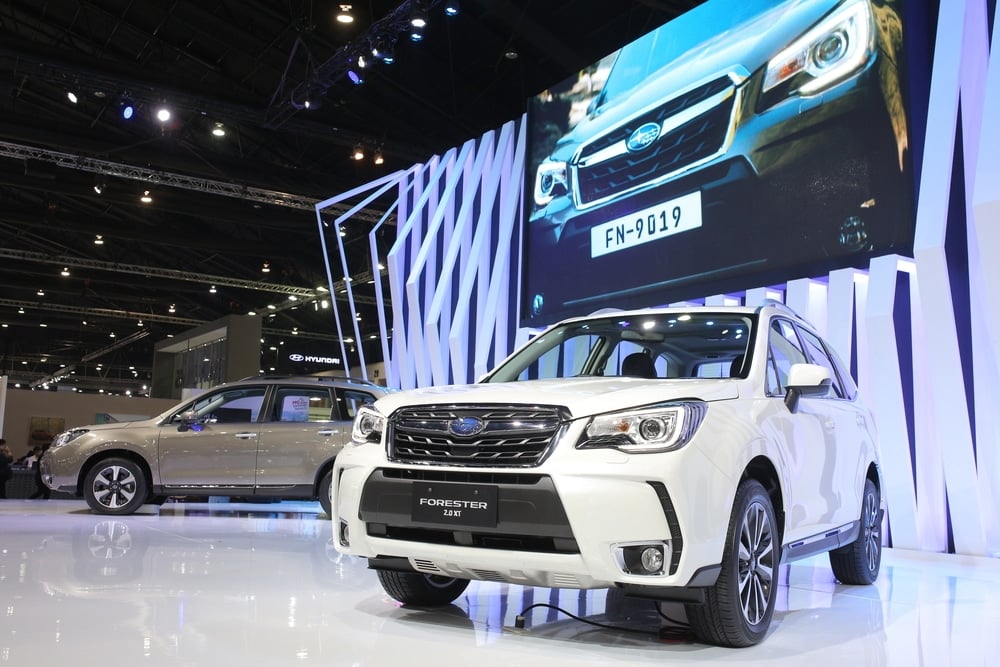 The 2014 Forester continues to be one of the most complained about overall. Other than the excessive oil consumption, there are reports of engine failure.
Aside from that, there are serious suspension issues and transmission problems. Plus, the electrical system problems can quickly turn into massive repairs.
3. 2017 Subaru Forester
Even though the 2017 Forester was released right before the model was redesigned, it still had many problems. Not only was it equipped with a weak battery that sometimes only lasted 25,000 miles, but the electronics in the cabin often failed.
Because this model isn't that old, the price isn't going to be that low. After paying a higher price, you are probably also going to face repair bills, which makes this one to avoid.
4. 2010 Subaru Forester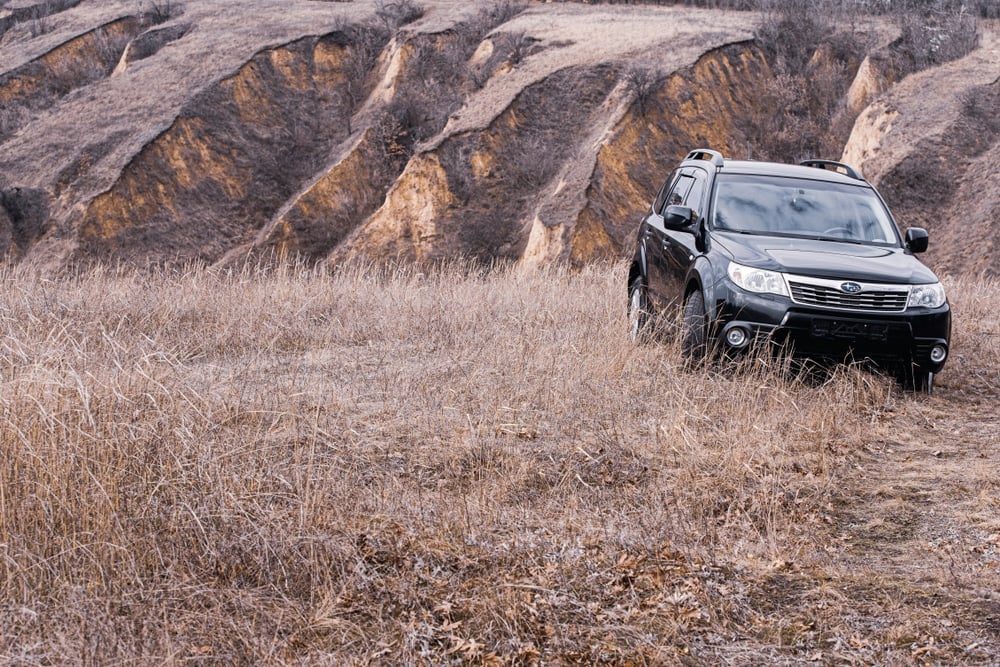 The list of problems with the 2010 Forester seems never-ending. From blown head gaskets to complete engine failure, these models are expensive to own.
Even items within the cabin tend to fail, such as the compass and driver's seat. There are also complaints about the hatch arm failing, which is a nuisance in itself.
5. 2003 Subaru Forester
This older model isn't worth the small amount you would spend to drive it. This Forester is known for a faulty airbag light, which means the airbags won't go off in an accident. This problem starts as early as 60,000 miles. There are also reports of a defective head gasket, which is an expensive repair.
Beyond that, some minor complaints seem to rank high. For example, the door seals break, leading to increased road noise. While this isn't an expensive fix, it is annoying.
Most Common Subaru Forester Problems
The most complained about issues with the Subaru Forester are engine defects that lead to failure. Aside from that, some Forester model years also experience transmission problems, electrical system malfunctions and issues with the air conditioning.
Let's get more detail about these problems.
1. Engine Failure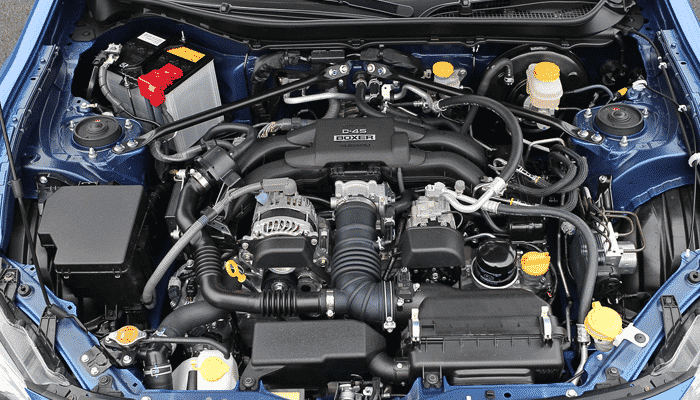 Above all, consumers complain about engine issues with the Forester models. Sadly, there are older and newer models dealing with concerns. Sometimes, the SUV consumes oil too rapidly and other times, there are leaks. What's worse is that many people experiencing these problems end up needing a new engine, which costs more than you may think.
Even when the engine doesn't need to be replaced, other serious concerns exist. For example, users have experienced an unintended acceleration, even while braking. That's not safe at all.
2. Transmission Problems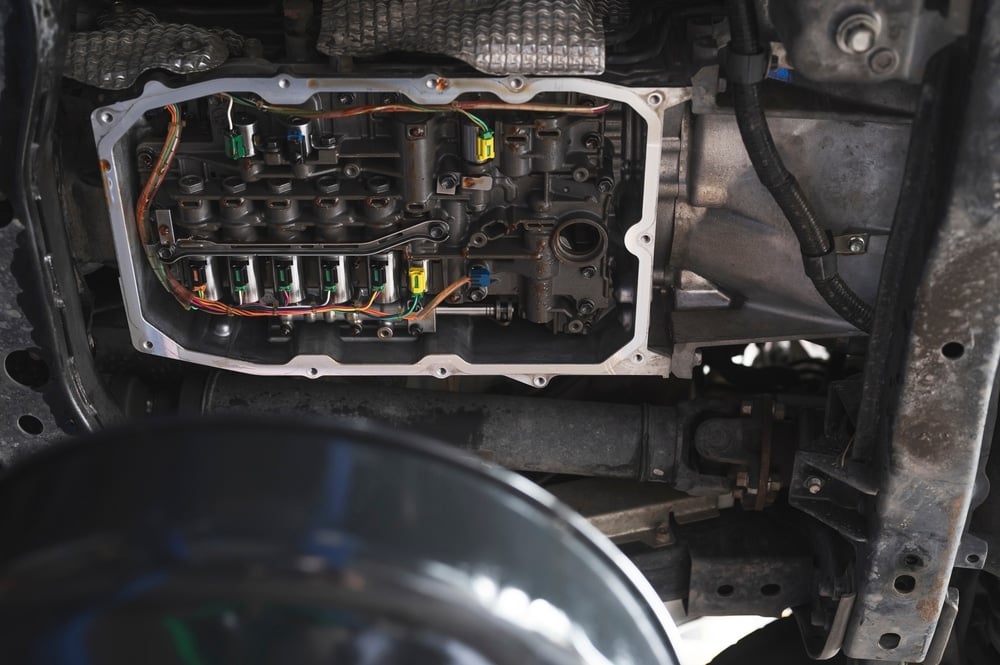 Aside from the engine, the transmission is another component that needs to be reliable for the vehicle to last long. Yet, some Forester models have a defective transmission that leads to multiple types of problems.
For example, some customers complain that the SUV shakes and shudders, especially while driving at higher speeds. There could also be trouble shifting into gears while climbing up steep inclines.
3. Electrical System Malfunctions
Some electrical system glitches can be annoying and others are a real problem. For example, some drivers complain about the GPS showing the wrong directions.
There has also been trouble getting the tailgate to open when it should. Beyond that, you can find complaints for just about every electronic part, including the radio and rearview camera. There are even times when the fuses blow for no apparent reason.
4. Failing Air Conditioning System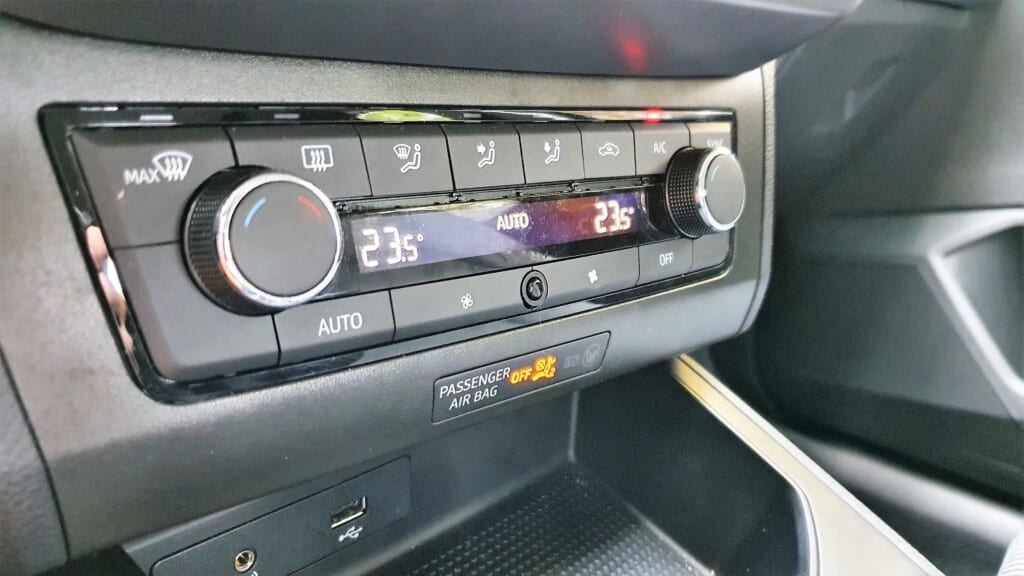 When driving in hot weather, the last thing anyone wants is to lose the air conditioning. Yet, this is another system that has been faulty in some Forester models.
It's possible to replace the condenser in some situations to fix the problem. Yet, if you can't do the work yourself, you are looking at a decent repair bill. 
Are old Subaru Foresters reliable?
The first-generation Foresters aren't going to hold up over time. While you may be able to get a 1998-2002 Subaru Forester for a rock-bottom price, you can't expect that it will be on the road long. Many of these models had head gasket trouble, but even if it didn't, one major repair bill would exceed the SUV's value.
Is the Subaru Forester more reliable than the Outback?
J.D. Power Reliability Ratings change with each model year. Looking at the 2022 models, the Subaru Forester earned a score of 84 out of 100, while the Outback has a rating of 79 out of 100. Based on the scale used, the Forester earns a "Great" rating and the Outback gets an "Average" score.
What is high mileage for a Forester?
When looking at the Forester models with engine trouble, it would be lucky to get more than 150,000 miles on the odometer. On the other hand, the reliable Foresters can rack up more than 200,000 miles, especially when all of the regular maintenance is performed. Some customers push their Foresters to the extreme, with reports of some reaching 500,000 miles.
Can the Subaru Forester last 300000 miles?
Some of the earliest Subaru Forester models can still be found on the road today. There are reports of a few making it to the 300,000-mile mark, but it's not common. It would only get this far if you were maintaining it religiously and it was a model that didn't suffer from major mechanical issues.
Conclusion
If you are in the market for a used Subaru Forester, you need to be very careful. While there are some models that stand out above the rest, there are also a few years that have serious mechanical issues. You don't want to deal with a blown head gasket, transmission failure or electrical system glitches, especially after you put out all of the money to buy the SUV.
That's why it's important to do your research before deciding what model to purchase. If you evaluate the recalls, customer reviews and ratings from the top automotive publications, you can quickly tell if a model is worth your money or not. It may add a little time to the car-buying experience, but it will help save you time and money in the long run.