Many vehicle owners underestimate the benefits of a good oil filter. This vital teeny part makes sure that your vehicle runs as smooth as butter and that the internal engine parts stay like new.
The benefits of having an oil filter will surely encourage you to buy one. But, there are hundreds of brands offering a range of oil filters. Before you press on "buy now," you must ensure you have got the best oil filter.
If you are looking for some help in buying the best oil filter, you've come to the right place. This article discusses not 1, not 2, but 10 stunning oil filters!
The 10 Best Oil Filter Brands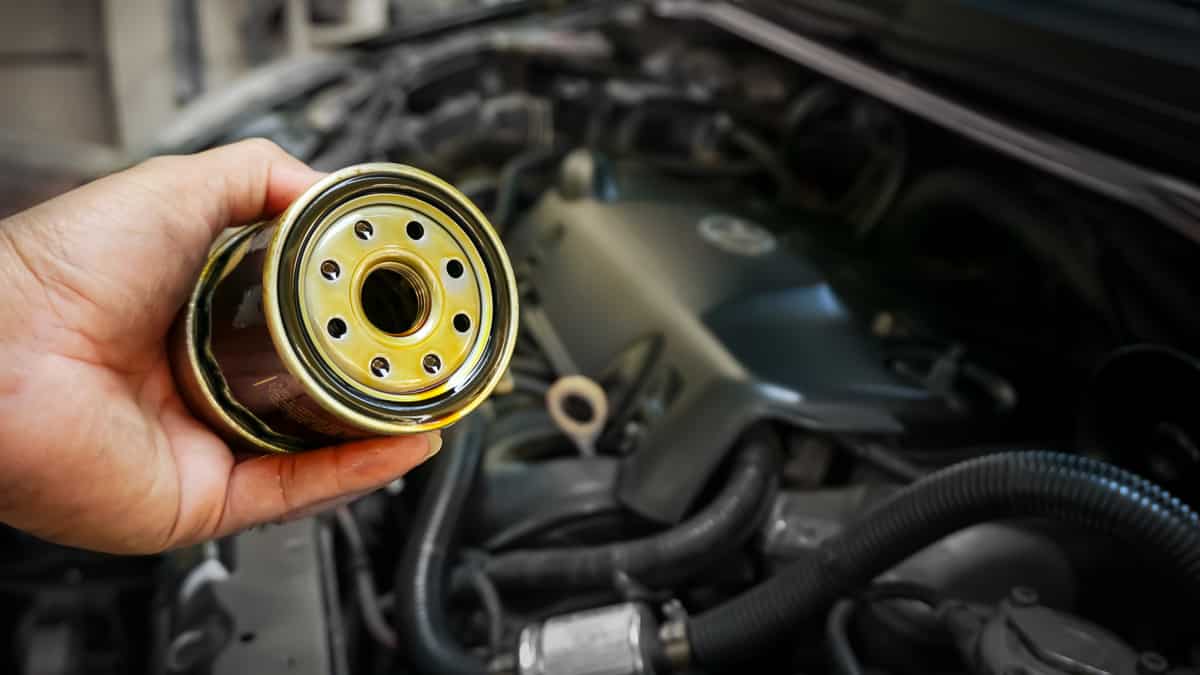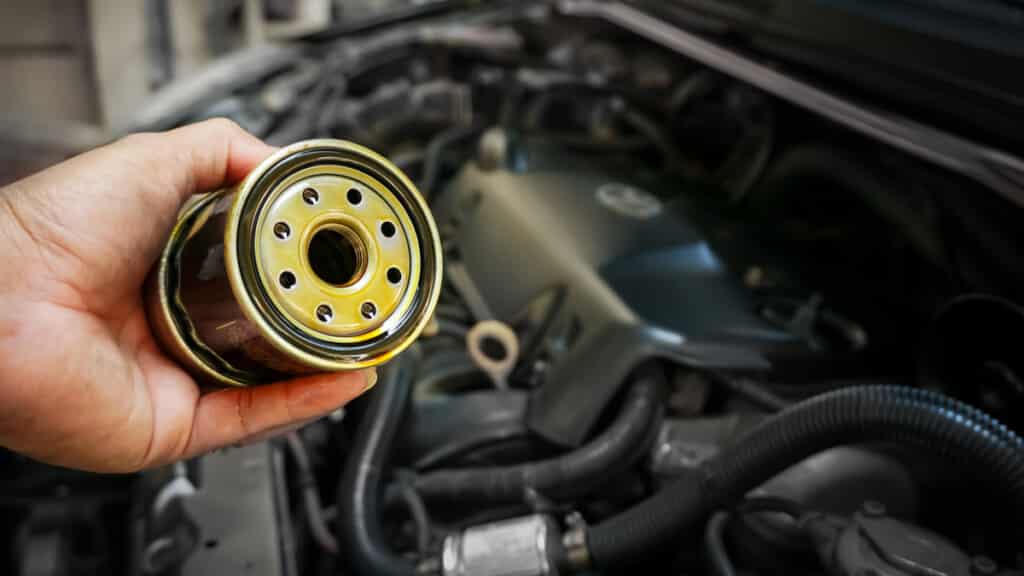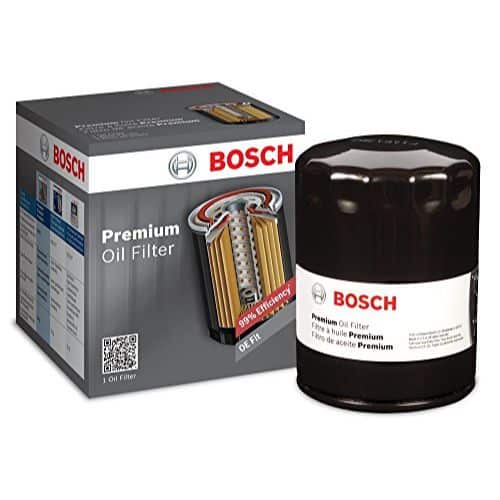 We can't imagine eliminating Bosch when it comes to making an automotive-related product list. This German giant has taken the automotive industry by storm. With an eye-widening 99.9% filtration efficiency, this is one of the best oil filters you can have.
The filtration system can catch particles as tiny as 20 microns. Bosch features a media with a 42% larger area and almost 30% more thickness than the rest. Many people turn skeptical after noticing the term "blended" in this filter. However, the larger surface area compensates for it.
You should also know that the build quality of the Bosch is far from being low-quality. Thanks to the metal bypass spring and silicone anti-drain valve, the filter screams quality. This Bosch filter also takes up a spring for the end cap.
This is the perfectly balanced filter between quality and price.
Pros
In-built bypass spring for more durability
An affordable and reliable option
Exceptional filtering efficiency
Lubricated gasket for a more firm fitting
---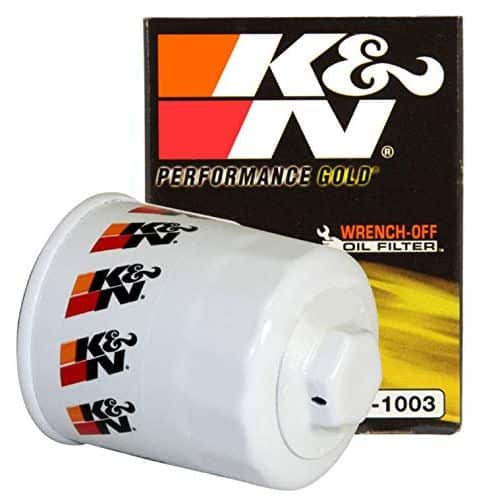 The K&N Premium Oil Filter is an excellent addition to high-performance vehicles. If your car demands an oil flow rate at higher levels, this is it. Racing and trucking vehicle owners must look at this oil filter. This filter employs an impregnated cellulose media.
Though the filtration capacity is not acceptable as the synthetic media, you can expect at least 99% filtration capacity. You also notice a 1″ nut on the end caps for a better fit. The nuts also let users attach a safety wire.
For construction materials, this filter uses a spring metal bypass valve and silicones anti-drain valve. These materials offer way better durability and quality than cardboard and plastic components.
Vehicle owners will be devoiding their wheelers a high-quality product by not considering this filter. Whether it is conventional or blended oil, the filter will deliver quality at all times.
Pros
Compatible for all oil types
Superb efficiency rating
Includes a safety wire feature
Impressive flow rate for high-performance vehicles
Cons
Pricing is on the higher side.
---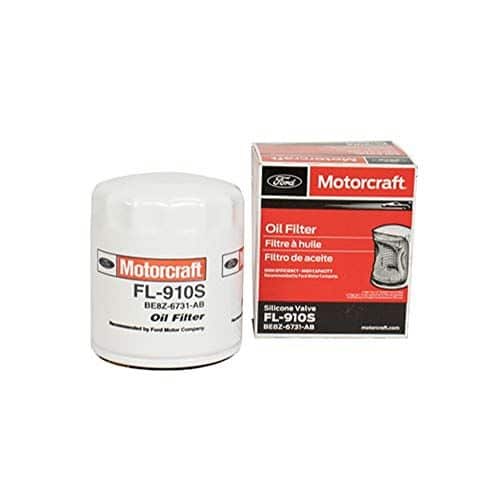 Are you looking for something that fits your tight budget? Well, Motorcraft is here to save your vehicle and your money. This filter is an Original Equipment Manufacturer (OEM) for Lincoln, Ford, Mercury, and much more.
What's the secret behind its success? It is the reliability and cost-effectiveness. Buyers are going to love the ironed case that offers top-level protection and durability. This design makes a more firm fit than the other filters in the market.
Plus, the Motorcraft filter also uses a paint coating to eliminate rust, corrosion, and wear. You will also find a threaded end bypass valve. Users can blindly trust the bypass valve to offer a continuous flow.
However, due to the presence of cellulose media, the filtration capacity is only 93%. This number is way too low when you consider other budgeted filters in the market. Despite the lack of filtering efficiency, this filter offers plenty of other reasons to invest in it.
Pros
It carries reasonable pricing.
Best OEM for Lincoln, Mercury, and Ford
Efficiently eliminates clogs
Stamped steel bypass is enduring.
Cons
Low filtration efficiency with cellulose media
---
Royal Purple is an American brand that specializes in lubricants for a variety of vehicles. Since 1986, the brand has put enormous efforts into gathering a loyal user base. Thanks to the Royal Purple Extended Life Premium Oil Filter, the brand showcased its abilities once again.
With this oil filter, auto care will be an easy process. The 100% synthetic media offers 99% filtering efficiency. It can filter 25 microns. This oil filter has an impressive compact fiber that restricts contaminants from making it to the engine.
All components in this filter ooze performance and quality. The rubber base gasket knows how to handle any leakages. Also, the silicone anti-drain valves help to avoid dry engine start.
You can expect the filter to offer more than 10,000 miles of usage before replacement. In a nutshell, this filter has the best features to aid the performance of your vehicle.
Pros
Extra thick and durable shell
Stellar brand reputation
Encourages at least 10,000-mile usage
Great paint job
Silicone media with metal backing
---
5. FRAM Extra Guard Oil Filter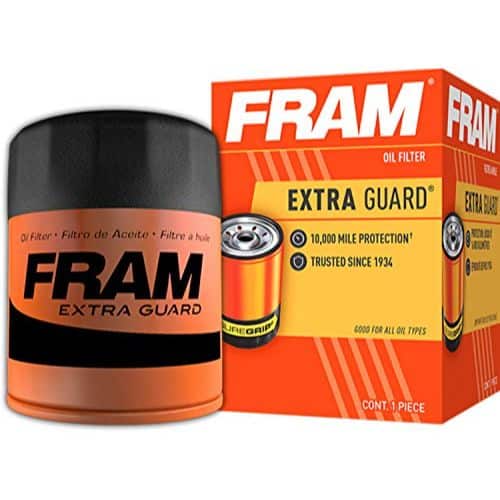 There's a high chance that your nearby automotive store has a rack full of FRAM oil filters. And why not? The quality is commendable, and the prices are so low! We can spot that iconic orange body from a long distance. If you are planning to buy this oil filter, get ready to experience the best.
What amazed us the most is its dirt holding and dirt-trapping abilities. All credits for its impressive performance goes to the filter media. This oil filter can protect the engines for as long as 5,000-miles. Post-5,000-miles, you need to change the filters to regain the smoothness.
To allow ease of use, this oil filter equips a "Sure-Grip" coat. This feature enables the filter to have a non-skid finish. Like other high-quality filters, this one, too, lubricated sealing.
The nylon relief valve and the precision coil spring are some other valuable features.
Pros
Excellent dirt holding and dirt-trapping efficiency
Sure-grip coating for easy installation and removal
5,000-mile engine protection
Excellent customer ratings
Cons
Some users report low-quality performance
---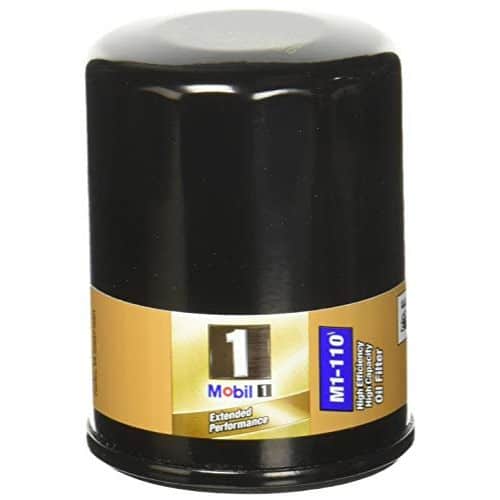 Many buyers will be curiously waiting for a Mobil 1 product in this best oil filters list. Mobile 1 is a glorious American company that is operating in this sector for more than a century. With its over-the-top features, it's not surprising to see it in the list of top sellers.
This filter offers an excellent 99.6 filtering efficiency because of its synthetic nature. If you are buying filters for the first time, let us tell you that the synthetic ones are the best. Its design can hold up to 28 grams of dirt and debris. Most filters are not even close to that holding capacity.
To impress further, this filter equips a quality silicone anti-drain valve to avoid the reverse pouring. This feature discourages dry starts. What's more? This filter can bear nine times more of the standard operating pressure.
Pros
A high 28 grams industry-leading capacity
15,000 miles of use with synthetic motor oils
Leading brand in the automotive and oil sector
99.6% cleaning efficiency
Cons
Slightly high pricing
Metal backing absent
---
7. ACDelco Professional Engine Oil Filter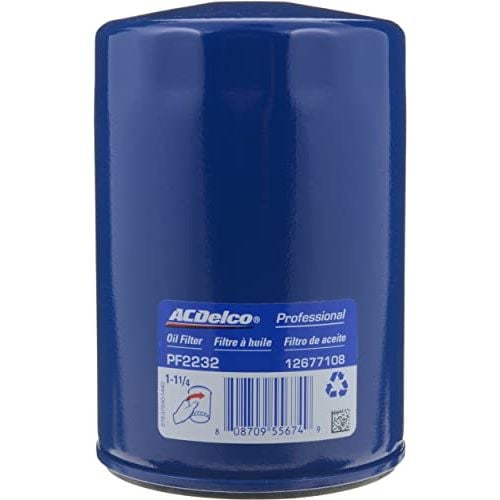 ACDelco Professional Engine Oil Filter is another of our favorites in the filter category. The real name behind this world-class automotive products brand is General Motors. The GMC, Cadillac, Chevrolet, Buick all carry ACDelco parts.
If that was not enough to convince you, you should know that this product has 98% filtering abilities. It can tackle microns from 25 to 30 effortlessly. These qualities are pretty impressive for cellulose media.
Honestly, cellulose media might not be as capable as a synthetic one. Apart from the lack of adequate filtration, the build quality is excellent. It has metal end covers and a silicone anti-drain valve too. Not to forget, the thermosetting adhesive sealing makes a firmer fit.
As a result, the filter offers five times better burst strength than other engine oil filter. The best part is that it will not need any replacement for 12,000-miles!
Pros
Increased burst strength with filter seal
Metal and silicone body offers a durable design
25 to 30-micron filtering capacity
A 2-year warranty backs this product
Cons
The cellulose media is not very efficient
---
8. Purolator PurolatorONE Advanced Oil Filter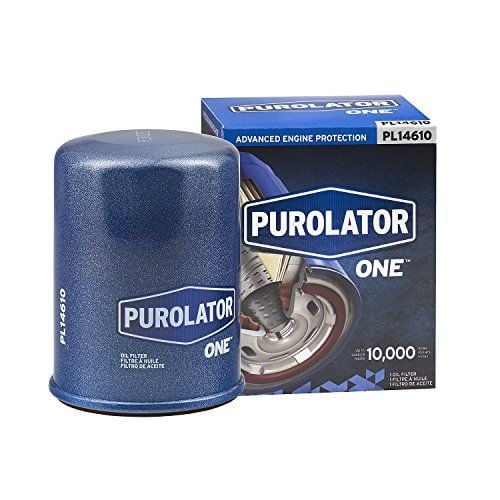 Your hunt for a cost-effective filter will come to and with this Purolator filter. Purolator or 'pure oil later' is in this industry for the last 100 years. The benefits of this oil filter begin with high-density media. You can get your hands on a 99% filtration with this product.
Since the oil filter requires replacement after 5,000 miles or so, you can save up a great deal of cash. All elements have a superior build. We exclusively like the silicone anti-drain valve, the end caps, and the metal tube center.
It's also worth mentioning that this oil filter does not need a wire backing. Why? It is because the synthetic media is easy to mold and has enhanced stability. Though these are not the best for high-performance transports, you can still buy them for their durability and affordability.
Pros
Cost-effective product
Filters 995 of the contaminants and dirt
Trusted and reliable brand
All silicone and metal construction for durability
Cons
Slow Oil Flow – Unsuitable for high-performance cars
---
9. Baldwin Heavy Duty Lube Spin-On Filter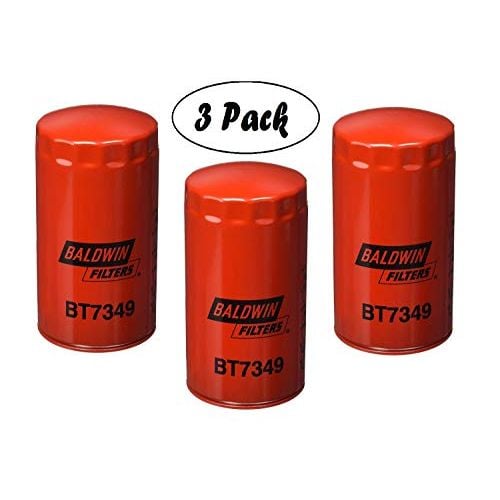 While we were searching for our top 10, it turns out that the Baldwin has garnered a massive user base over time. If your requirements are heavy-duty, Baldwin Heavy Duty Lube Spin-On Filter can help you out. Trucking circles seem to swear by this filter.
This filter consists of a robust metal bypass valve for a smoother and continual flow. More oversized vehicles like trucks can prevent a dry start with the help of this feature. Additionally, a steel end cap and nitrile rubber valve are also a part of this filter.
The good news is that the media has 44 pleats. This enhancement lets out a higher rate of flow. Considering all these features, we highly recommend it for vehicles with large engines. Its fantastic design can hold up against any environment and terrain.
Pros
Red painted and durable casing.
Trustworthy product amongst users
Metal components offer endurance.
Available in various pack sizes
Cons
Low-efficiency rating in comparison to competitors
---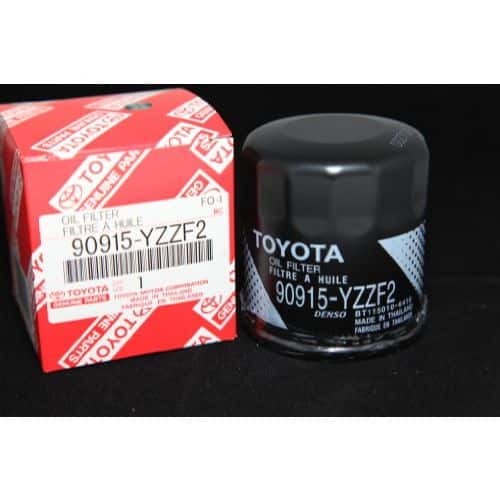 "Surprisingly", Toyota does not only specialize in selling the whole cars but also in automotive parts. Toyota sure knows how to conduct business when it comes to delivering high-quality oil filters. This product is an OEM oil filter that offers numerous benefits.
By buying authentic and genuine OEM lets, you have a piece of mind over quality and features. For example, you don't have to worry about the vehicle fitment or incompatibility with an OEM. We understand that buying the matching automotive parts for your vehicle is mind-boggling.
Many users report that these OEM filters deliver a better flow and filtration than premium-end products. For the best performance, you can change the filter every 5,000 miles. Besides, this product comes pre-lubricated. Though the manufacturer claims a wide vehicle fitment range, it may not be compatible with all Toyota cars.
Pros
Efficiently removes contaminants
Perfect choice for budget-conscious buyers
Compatible with other motor oil brands
Eliminates the guesswork
Cons
Not available in a single pack
Only fits Toyota and some other models with Toyota Engines
---
Oil Filters – Buyer's Guide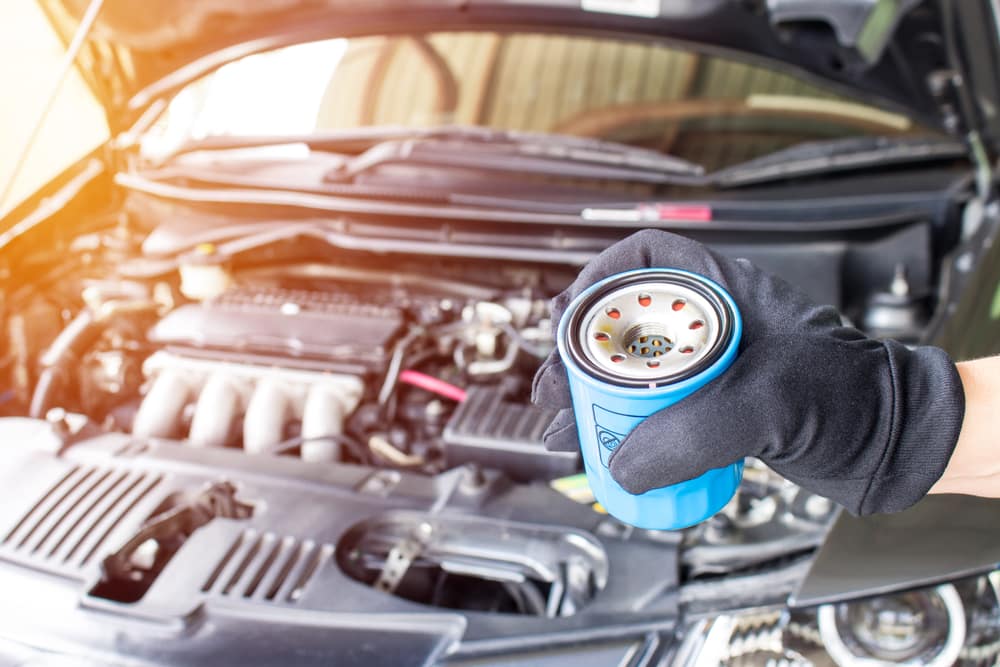 Especially for first-timers, buying an oil filter is a demanding task. It needs plenty of research and homework. This buyer's guide will let you into the considerations you need to make while buying an oil filter.
Filtration media
Inside every filter, there's a material that handles the whole filtering process. The media or the material can be synthetic, cellulose, or a blend of both. The synthetic ones usually use polyester, glass, or nylon because of their tightly woven structure.
This structure results in better filtration efficiency. Synthetic media can catch even the tiniest impurities without compromising the oil flow rate.
On the other hand, cellulose media is a more affordable option. However, everything this cost-effectiveness is directly related to its inferior filtration quality. Many buyers tend to go with the blended media because it is reasonably priced and offers functionality.
Capacity
The oil filter's capacity represents the product's ability to hold back the contaminants. There are primarily two factors that affect the oil filter's power – the build and the media. More capacity means better and longer mileage.
RELATED: 6 Best Motor Oils for High Mileage Engines
When the filter reaches the maximum capacity, it cannot carry out the filtration process. It also means that the equipment will allow unfiltered oil into the car's system.
Ease of use
Oil filters in the market are not alike. There are different shapes and sizes available.
Not all filters can fit your vehicle. When you pick an oil filter that is compatible with your car, it should also have a straightforward installation process. The filter should not make you run to the mechanic each time.
Design & Construction
Any filter should offer durability and value for money. Every car or vehicle follows a different specification. The weight and design of the filter determine its compatibility with your car. You have to ensure that the filter complements the structure of your vehicle.
You can read the owner's manual to determine the filter design and weight requirements to understand the best fit. It is also a good idea to look for a filter that has a paint-coating. This coat can relieve you of rust and corrosion.
Oil Filter FAQ
What is the best oil filter on the market?
We do really like K&N's oil filter, and if you ask us, these are some of the best you can get on the market for the price. If you want to be sure to really get the best for your engine, you should choose OEM oil filters.
What is the best oil filter for synthetic oil?
Bosch, K&N, Royal purple makes really great oil filters for synthetic oil. If you are looking for the absolute best oil filter for your car engine, you should choose an OEM oil filter.
What is the best oil filter removal tool?
Who makes the best oil filter for trucks?
Purolator and Bosch make great oil filters for trucks if you ask us, depending on which truck. If you really want the best, you should choose an OEM filter, though.
Bottom Line
Oil filters might seem a small and indispensable part, but they undoubtedly play a critical role. We do really recommend Bosch filters. Though the price is on the higher side, its performance is worth every penny. The product stands up to its brand name and reputation.
However, if you are not willing to spend on pricey filters, you can consider the Motorcraft FL-910S. Despite having modest pricing, it does not compromise on performance or value.
All the products on this list have something or the other to offer for buyers. Don't forget to consider all the factors that we listed out in the buyer's guide. We hope this piece pushed you in the correct direction in buying the best oil filter!