The time has come to get a new car battery. With so many brands to choose from, it can be confusing to discern which is the best. Are EverStart batteries good or should you pick something else?
We understand the confusion, which is why we have done the research to bring the truth to you. In this guide, we cover the various models of EverStart batteries and discuss who makes them. We also outline the pros and cons, so you can decide if it's the right brand for you. At the end of our guide, you will get answers to all of your newest questions.
Who Makes EverStart Car Batteries?
EverStart batteries are sold exclusively at Walmart. There are two suppliers that make the Everlast batteries supplied to Walmart.
East Penn Manufacturing is the first battery supplier. This company is based out of Pennsylvania and has been making batteries since 1946. The other supplier is Clarios, otherwise known as Johnson Controls. The parent company overseeing the operation is Brookfield Business Partners, based out of New York.
EverStart Battery Models
If you need a new battery, there are three EverStart models to choose from. Each has a different purpose and appeals to a various customer based on what the power needs are.
1. EverStart Value
The EverStart Value battery is your cheapest option. Batteries start at just $40 for some applications. While this lineup doesn't lack reliability, it does only include a 1-year warranty. You won't get a lot of protection when choosing a Value battery.
The EverStart Value battery comes in several group sizes and has a range between 490 and 650 CCA. Therefore, there's something to fit most car needs. Additionally, these car batteries require minimal maintenance, so they are perfect for sticking to a budget.
2. EverStart Plus
The mid-range option is the EverStart Plus. These batteries start around $80 and have a 2-year warranty, offering slightly more protection.
You can find batteries in this range with a rating of 525 to 750 CCA. There are also plenty of sizes for most passenger vehicles. If you have a little extra money to spend, it makes sense to upgrade to the Plus lineup, giving you a little more peace of mind.
3. EverStart Maxx
By far, the best option in the lineup is the EverStart Maxx. If money is no option, it's always best to choose a battery from this category above the other two. Yes, the price is going to be higher, often starting above $100.
With that extra cost, you get a 3-year warranty for maximum protection. Additionally, these batteries range from 370 to 900 CCA for superior starting power. We did a search online to see what consumers think about this lineup and overwhelmingly people discuss how the batteries last more than five years.
EverStart Battery Review: Are They Any Good?
The EverStart battery brand offers a great value with plenty of options. These batteries are available at Walmart and can fit most applications. There are three models available, sure to fit most needs. Additionally, the batteries have a warranty and come with a 90-day return policy.
Still, the EverStart battery won't be right for everyone. If you don't live near a Walmart, trying to find these batteries or return them can become difficult.
EverStart Battery Pros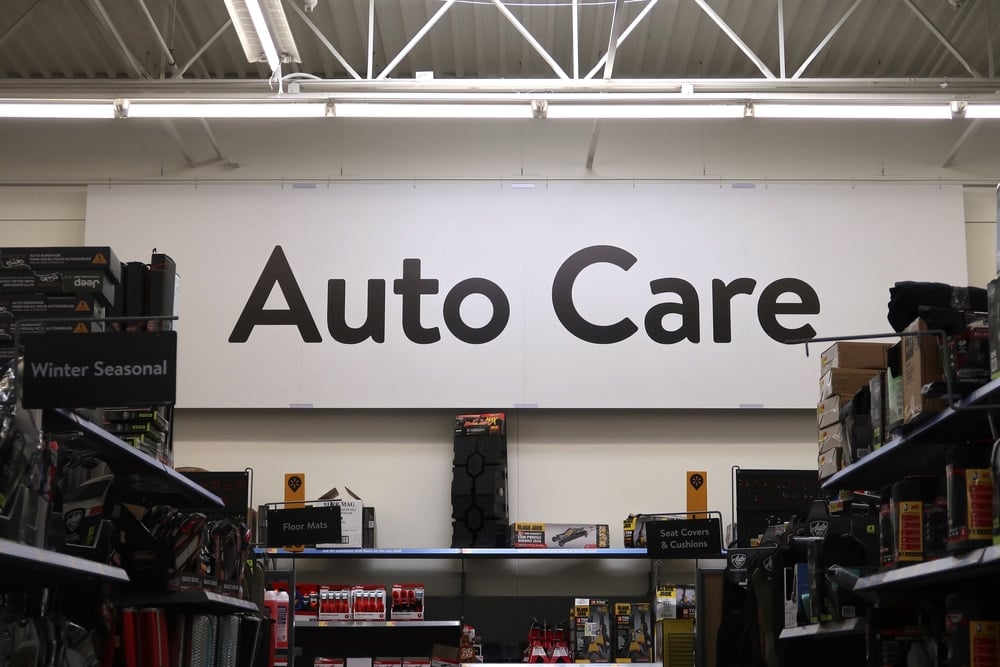 What are some of the reasons to choose EverStart batteries? The wide range of cold cranking amps is one of the top pros. These batteries also come with a return policy and some warranty protection. Plus, they are easy to find at Walmart locations around the country.
Wide Range of Cold Cranking Amps
Of all the battery specifications, Cold Cranking Amps (CCA) may be one of the most important. This rating shows the discharge load that a fully charged battery delivers at 0 degrees Fahrenheit for thirty seconds while maintaining 1.20 volts per cell or higher. The higher the rating, the easier it is to crank the engine in lower-temperature situations.
Everlast batteries have a wide range of CCAs. You can find batteries with specifications between 370 and 900 CCA. The ones rated for more than 750 CCA are ideal for anyone living in a cold climate.
Generous Return Policy
Not every automotive battery brand is going to allow returns. Yes, there will be a warranty, but what do you do if you are simply unsatisfied with the battery's performance?
If you buy an EverStart battery, you don't have to make these decisions right away. The company allows for you to use the battery up to 90 days before committing. If you aren't satisfied in that time, you can return the battery to the store for a full refund or exchange. Check Walmart's website for the latest updated warranty.
If you are going to return the battery, make sure it's still in good condition. You will also need the receipt or the return can be denied.
Warranty Protection
Even if you purchase one of the cheapest EverStart batteries, you still get a warranty. Granted, it will only be for a year, but it's something. The better models have a longer warranty, lasting between two and three years. In our opinion, the extra warranty protection is worth spending more for. If you can invest in one of the better options, we recommend it.
The good news is that most people find these batteries last far longer than the warranty lasts for. When properly cared for, you can expect the batteries to last four to six years without an issue. That's a great investment when you break down the cost over this many years.
EverStart Battery Cons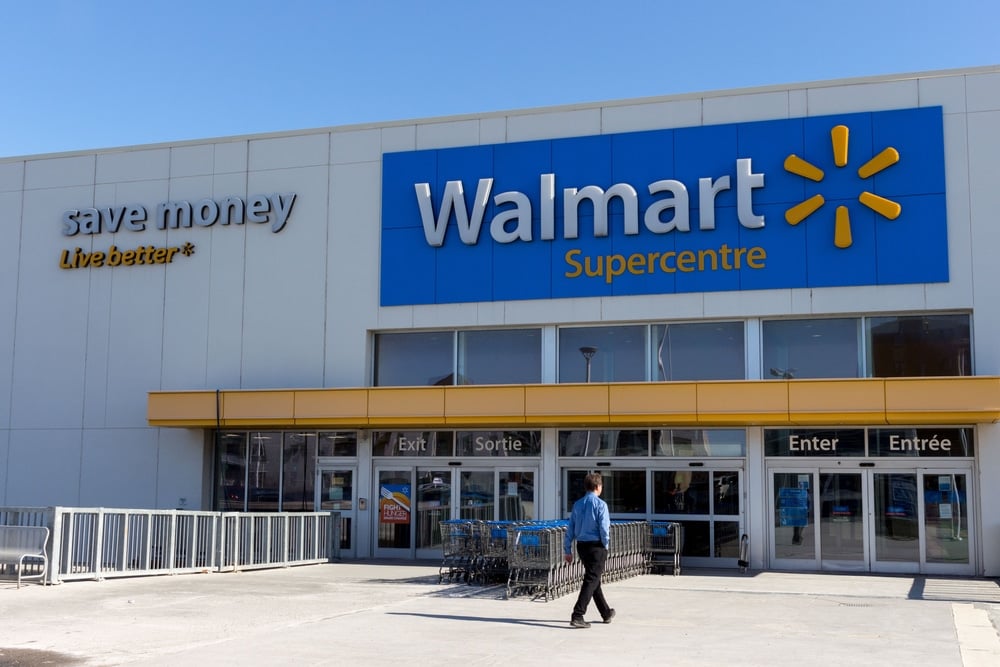 While there's a lot to love about EverStart batteries, there are also some complaints from consumers. Some people struggle with the caps on the battery, proving that the design itself could be improved. Plus, returning the batteries can be difficult for some people, while finding the batteries, to begin with, is also a challenge at times.
Poor Design
EverStart batteries look like they would be ideal for your vehicle, but there's one major design flaw. It turns out that the on-top caps on the battery aren't as they should be.
Numerous people have complained about the battery caps being too loose. They aren't watertight, leading to corrosion and premature wear.
Low Maintenance
EverStart batteries are all considered to be low maintenance, while other brands have plenty of no maintenance options.
Here are a few ways to keep EverStart batteries lasting as long as possible.
Clean the battery. If you notice dirt, grime or contamination on the connections and terminals, clean it off. Use a damp cloth for mild situations or a baking soda and water solution when corrosion gets worse. You can also scrub the connections gently with a wire brush.
Keep the battery charged. If the battery doesn't remain charged, it will fail. You can't have a discharged battery performing its best. It's recommended to drive your vehicle at least thirty minutes a week at highway speeds. If you can't do that, you may consider getting a trickle charger to hook up at home.
Inspect the battery. By performing a regular visual inspection, you can head off a lot of problems. You should replace any battery that becomes deformed or bulges.
If you notice anything unusual and you aren't sure how to deal with it, reach out to a local professional. The cost of replacing a battery is nothing compared to being stranded in a strange place without any help.
Trouble with Returns
Earlier, we talked about the return policy with EverStart batteries. While this is a good thing, there's a downside to the perk.
It's not always easy to return the batteries. If you purchase the battery online, you can't send it back through the mail. Instead, you have to take it to your local Walmart store. This can be a hassle if you aren't located near a store, which leads us right to the next disadvantage.
Difficulty Finding Batteries
It's hard to believe, but not everyone lives near a Walmart. While they are located around most major cities, there are many people living in rural areas that don't get to Walmart frequently.
For some people, it makes more sense to visit a local auto parts store for a battery or to order one online. In this case, finding EverStart will be impossible since the brand is only sold at Walmart. Check the Walmart location map to see where your nearest store might be.
Frequently Asked Questions
Is EverStart a good battery brand?
Yes, the batteries are made by East Penn Manufacturing and Clarios. You can find them at Walmart in a variety of models. While there are some budget-friendly options, you can also buy a high-end battery designed to last longer. 
What is the warranty on an EverStart battery from Walmart?
The EverStart Value battery has a one-year warranty and is the cheapest in the lineup. There's also an EverStart Plus battery with a two-year warranty, or you can choose the EverStart Maxx with a three-year warranty. 
Can I return an EverStart battery to Walmart without the receipt?
The EverStart battery has a 90-day return policy if you are unhappy with its quality. To take advantage of the return policy, you must have the receipt and you need to visit a local store. You can't return the battery through the mail, even if you purchased it online. 
How do I check my EverStart battery warranty?
To file a claim or check the warranty status, you must visit your local Walmart auto center. With your receipt, the technician will be able to look up the warranty information. Even if you don't have a receipt, the team can punch in the battery serial number to get more support. 
Conclusion
EverStart batteries may not be the most popular brand that we hear about, but the overall reviews are good. If you are already shopping at Walmart, it won't hurt to grab your battery at the same time.
Choose a low-cost EverStart battery if you just need to get by for a short time or opt for a higher-quality model if you plan to keep your vehicle. The auto technicians at your Walmart can provide more support if you are unsure which one to purchase.
Learn more: